Second-year in the final TOP 100!!! WOW!! Thanks to everyone who voted. Unfortunately, our tight schedule didn't allow us to give the much deserved time we should've to the contest and to better promote the game to make it through this second stage.
The reasons:
GDC (Game Developers Conference)
We set an extremely ambitious goal to reach GDC 2020 with a polished beta. this is why we decided to start working on many aesthetic details in the game, for example, Sayri's textures: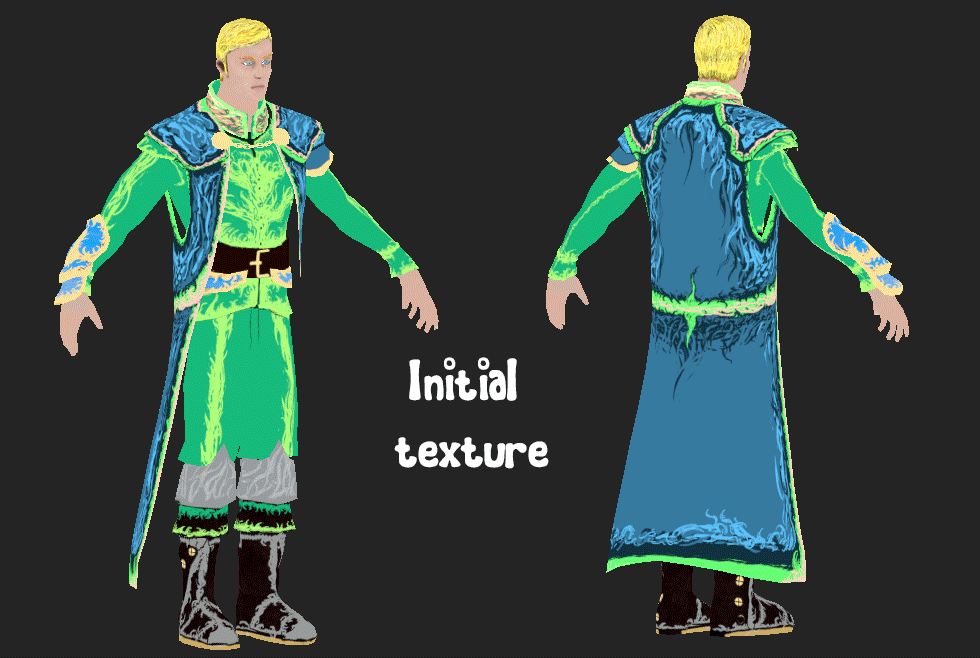 The result in-game is amazing I promise. Stay tuned as we expect to release an alpha test around mid-January - February the Alpha keys will be free but limited. If you are interested in becoming a tester for Guardian of Lore do not stop following our social networks and of course here Indie DB
Steam Page
I'm a little ahead of ourselves but I just can't help myself!! Excitement is over the roof here at R2 Games as we finally complied with everything Steam asks to allow us to publish the game in their store.
We are still working the details and drawing attractive pictures and choosing Screen Caps from the game before the actual public page Launch but it's coming one way or another January the 15th at the latest and after that Alpha Signs will begin. We really want to hear outside voices on how the game feels.
The first thing I had to put on the store page was the video I published in the previous article (CUTSCENE!!) it looks just so good and sounds amazing. I know... modesty... not my thing...
Yerba Mate Boss
And finally... yes!! We have the first boss fight. We are still capturing actual gameplay of the fight, but here is a small preview of how we created this amazing beast. We are already dreaming about a small action figure...
Ok. That's it for the time being. Thanks for reading!! If you want to leave us a comment just do it :) we'll be happy to reply or to just read it and see if there are improvements we can make.
If you think we deserve it, don't forget to vote for us for GOTY here at IndieDB.com.