Hey everyone, Void of Darkness will take on a hybrid rogue like approach, while you can save the game, you can only do so at a space station. This means that once you leave a station until you return or find another one in your travels, you cannot save the progress you have made until then. This system is not intended to frustrate you, as it will be up to the player to go on ventures when he is ready and capable for them.
Preparing to depart a station: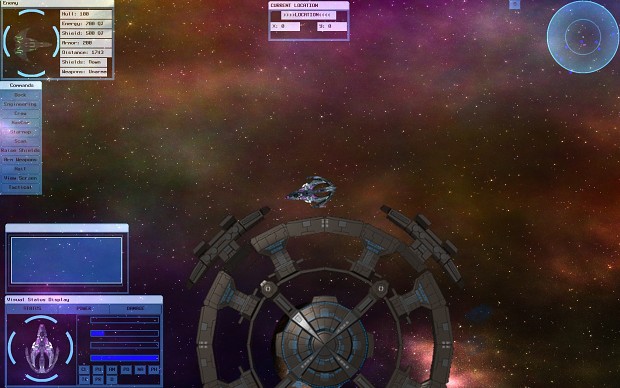 Preparing for a long exploration journey would entail having enough supplies for your crew and fuel. The better equipped you are the more confident you should be of your survival. While out in the void, the dynamic event system handles events based on the state of the game world. Who is at war with whom, who has a dispute with whom. Suppose two particular alien nations are at war and you are allied with one of them, you might receive a distress call from one of their ships under attack. Also if war has broken out, the alien nations will attach each others assets and possessions. If a nearby friendly space asset is under attack, they will signal you for help.In addition, pirates and marauders roam the void and they have bases of operation as well which you can attack and destroy, if you are capable. They will ambush you and attempt to ransom you for credits or your crew.
Engaging marauders, having sent a distress call, those bigger ships responded: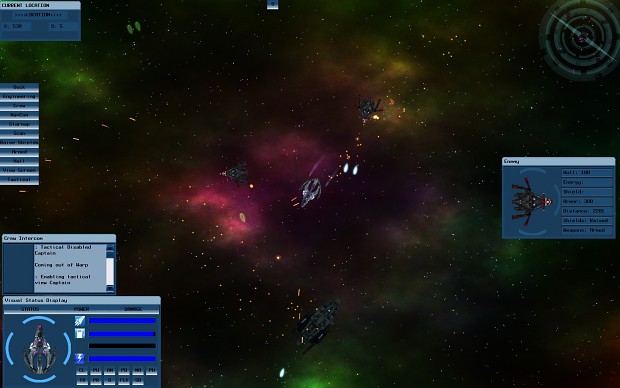 There are artifacts and other technology which you can obtain on various planets. Your ships crew having scanned the planet on long range sensors, will alert you to the presence of readings which they recommend should be investigated further. Instead of having to go to each planet individually yourself.Then there are fluxes and wormholes, wormholes lead throughout the universe and have fixed entry and exit points. Mapping them out could lead to faster travel, in addition to the use of your warp and jump drive. Fluxes are different, various things can happen when entering them and I'll leave them for you to discover upon playing the game.
Entering a wormhole: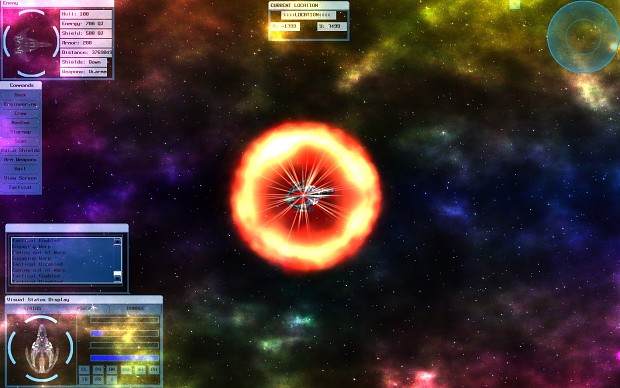 Thanks for reading!