Art style is something that is important for a lot of media. You want something that can get your point across, but also something that can be pleasing to the viewer. In my game Duck n' Dodge, we use a papercraft style because it's simplicity and child-like nature make for a fun environment people can get behind and understand easily. I want to go over a few of my design philosophies while working on this game and maybe some tips for keeping consistent style.
The first thing I want to go over are the characters. In another article I talked about the characters, SHAMELESS PLUG TO OTHER ARTICLE but we actually went through a few variations on it before I achieved that look. We knew we wanted something that said paper and something that we could very easily swap characters out for. We started with a single plane, attempted a block minecraft style look, and ended up with a gameboard style pop out. This also means that any character we add in will have the same style as the others and all look like they're in the same world.
Next I wanted to go over the environment. We want to keep the style really close to the characters, so flatness is key. Nearly everything in the environment is folded pieces such as the spinning blades, trees, and logs, where as a lof of the other elements are flat like grass, water, and flowers. So when creating a new object for the game I ask myself: Can this be done in a single plane, and if not, what is the fewest amount of sides I can give it to give it the shape it needs?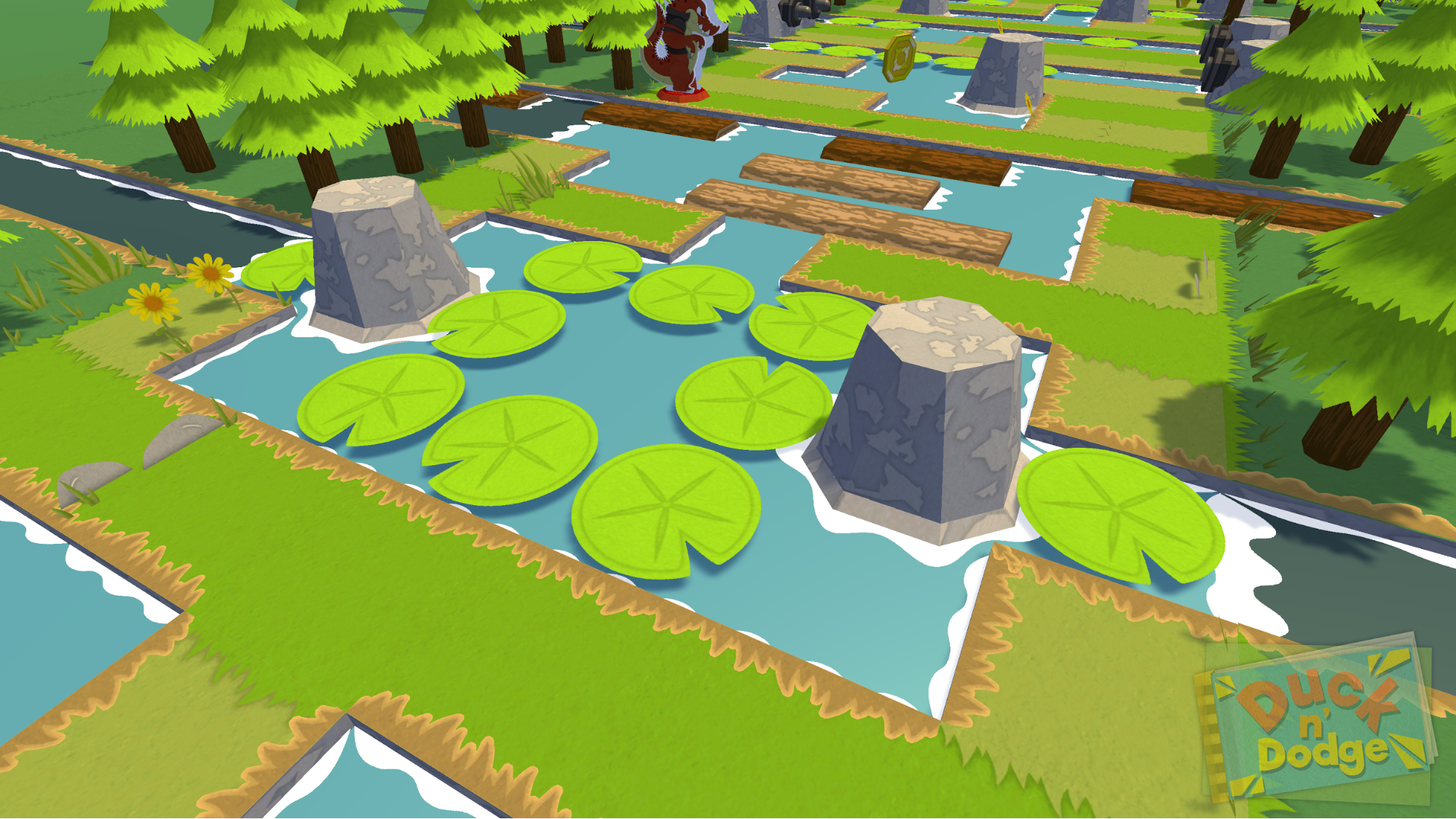 There are a few effects that step outside these bounds however, and we refer to these as imagination effects. At night time fireflies come out, when you beat a level there's confetti, and if you beat a challenge there's small fireworks. Since this is a papercraft world and probably having a kid behind it, these few things are still fitting, just in a different sense.
Whenever you make a game you want to make sure everything fits together. A united art style, look, and color palette that everything shares. Without this, the visuals look disjointed and even the best gameplay would feel weird. Since the game is still in beta we have a lot of things we want to keep improving on. We can add so many more elements here or update them with new looks too! We hope you guys try out our game and give us some feedback on what you think so we can make this game even better.