Every map is able to hold portals. By clicking on the door icon, the portal menu will be opened. Here it is possible to set portals.
Portals will connect different maps within your game. By using the event Editor, all created portals can be used to change the current map and place the hero on a certain point of this map.
A white arrow represents the coordinates of the portal. The direction of the arrow can be changed and will decide the standing direction of the hero.

Use portals with NPC Events, Touch Events or Global Events and create a connection.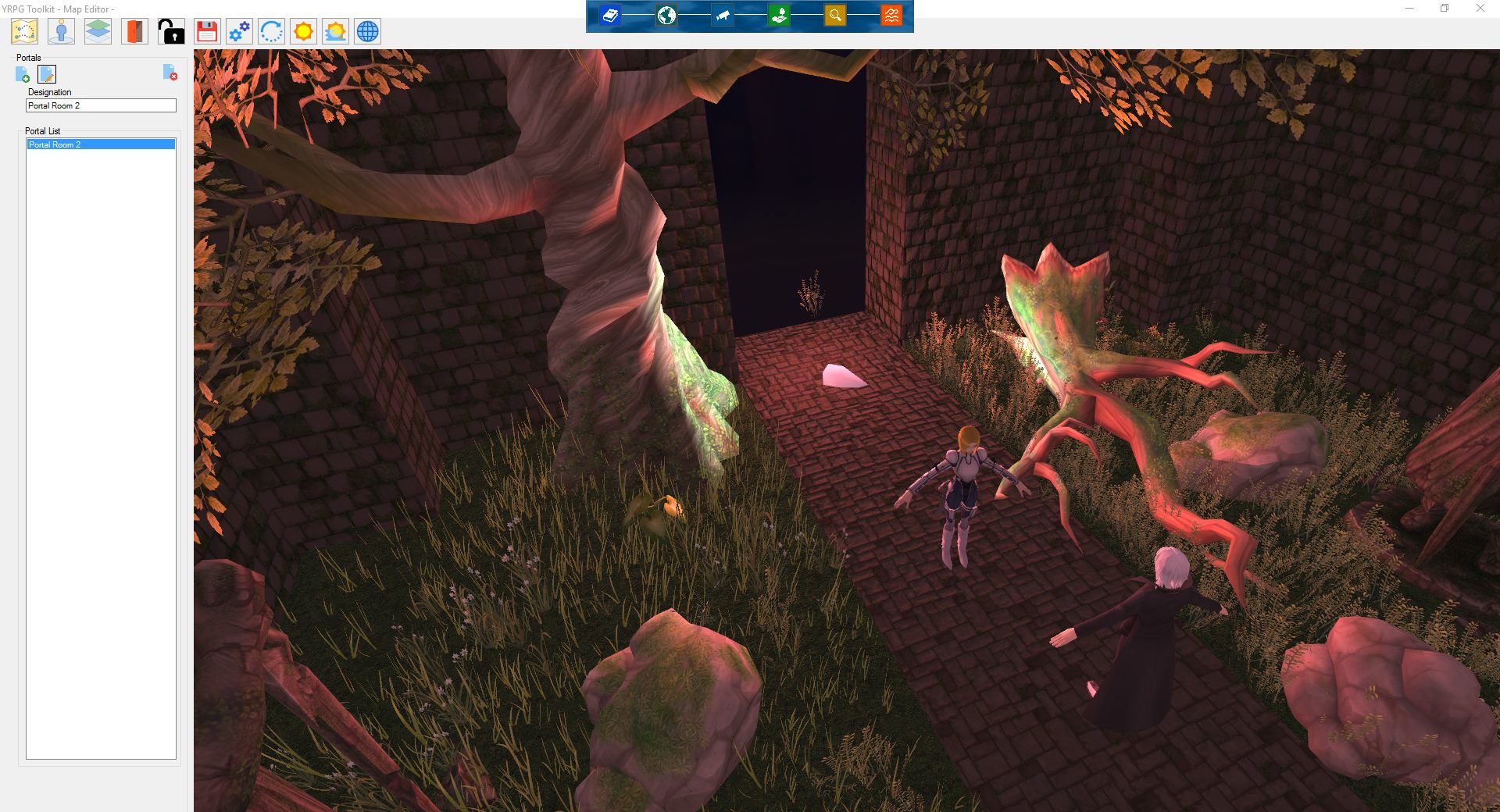 Quantum Scenario
The interface between the Quantum Management Tool and the game engine is working now properly which means, it is possible to create a bunch of Quantum Objects ( Particle Animations) and use them as single Animation in a YRPG Game.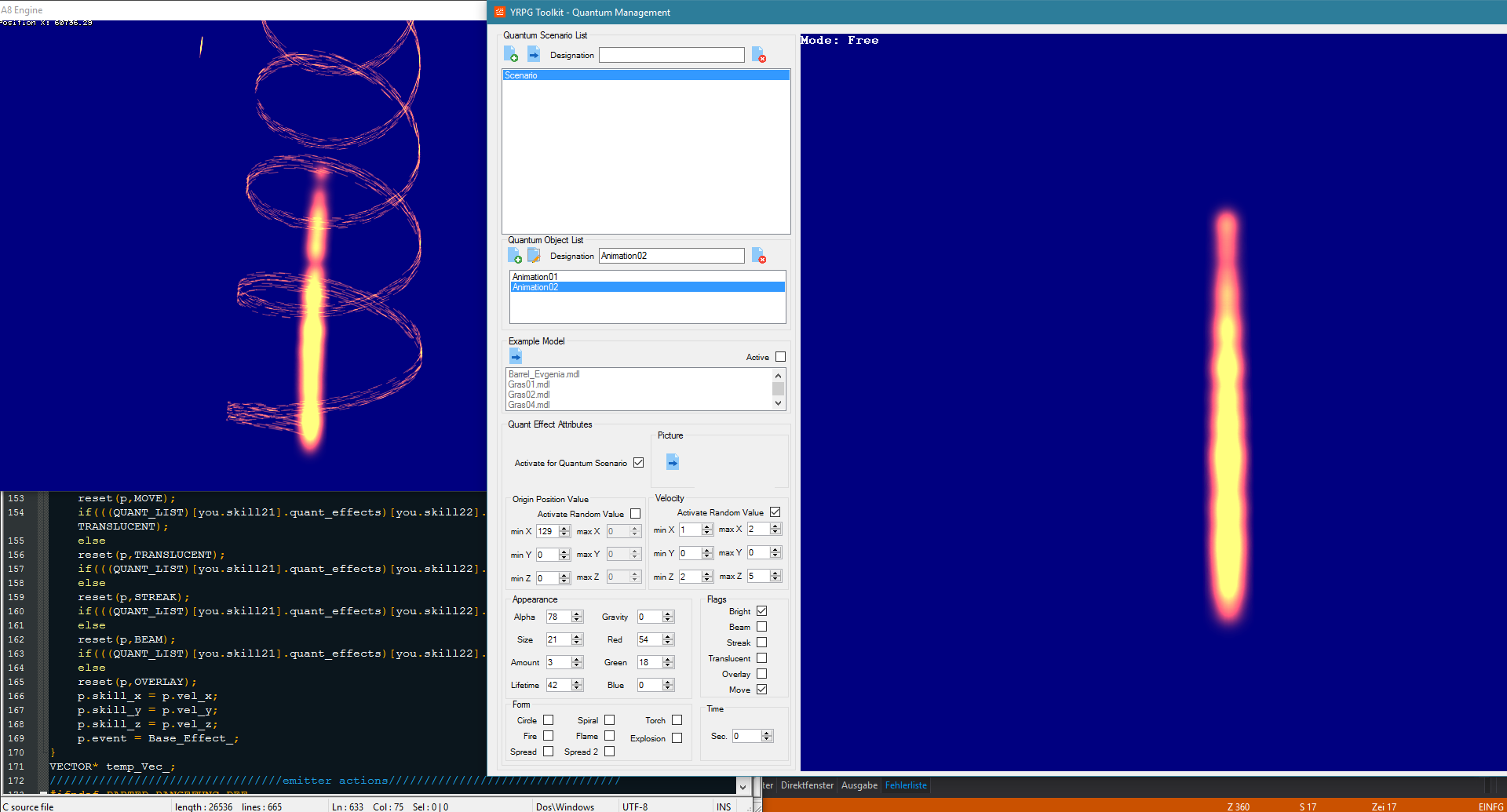 A Quantum Scenario can hold 10 Quantum Objects at the same time, which means it is possible to create an endless variety of particle animations.
The improved usability is an optional toolbar which allows to open and switch between all different YRPG Tools. Now it is much easier to handle all tools at the same time.