HOW WE MADE A WATERCOLOR GAME

Sometimes, we are not fully aware of the path we've been walking along until we reach the very end of it. Four years ago, we were just a couple of guys at the university with the dream of making a game someday, like many others in their twenties who share their passion. Candle has changed us, both personally and professionally. It has been an amazing experience, but equally exhausting. This is the result of a crazy idea: creating the best 2D adventure out there, and doing it by using traditional hand-made art techniques. When we started, yes, four years ago, we couldn't see what was coming.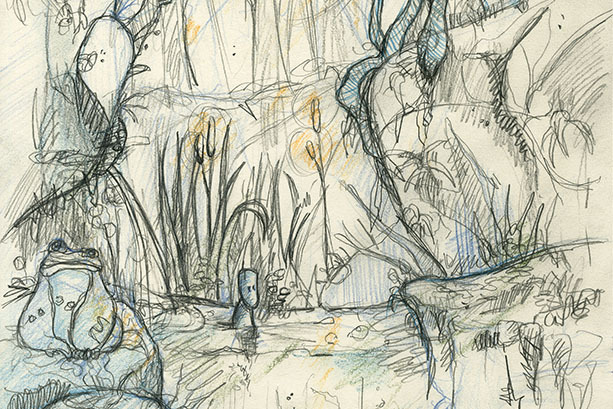 When you think you have a good idea on your hands, you feel unstoppable at first, with more than enough energy to achieve everything you always dreamed of. In our case it was creating a videogame… who knows, maybe even reaching important & influential stores like Steam, where the small developers were gaining a lot of importance back in the day. At that time (it was 2012), that's how we felt. Miguel (my current partner) and I were just 22, and we haven't finished our degrees at the university (he was studying Software Engineering and I was studying Fine Arts), but we already saw the potential of what we had in mind: Candle, a game in which the player takes control of Teku, a masked kid who needs to save the Shaman of his tribe only with the help of the tiny candle he carries.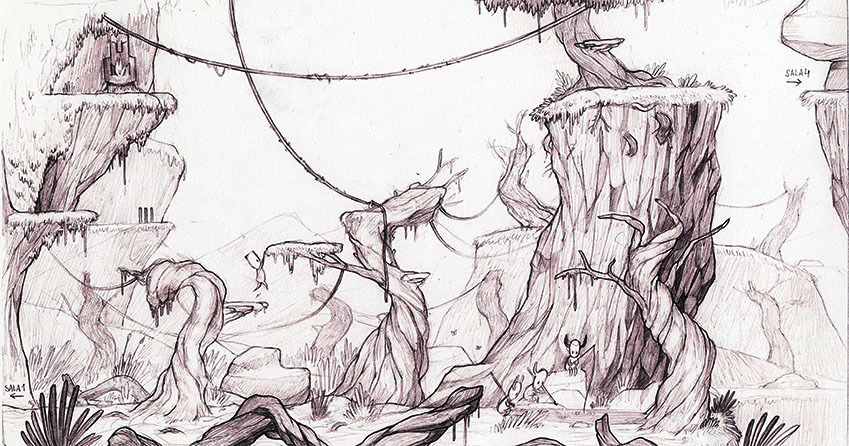 With this idea, and the gameplay mechanics mostly designed, I worked on a comic at an illustration workshop of the university and it was the perfect occasion to also design the world of Candle and its main characters. Although the looks of the characters were very similar to those in the final game, the aesthetics and the narration tone were much more violent and darker than in the actual game we ended up developing (I was really influenced by Arnt Jensen's "Limbo" back then, I must admit). Thanks to this comic story, we were able to send the project to a contest, a small entrepreneurs competition hosted by the University of Zaragoza. We had to present a project that would eventually become a studio, and its first "product" to develop. We ended up winning the first prize! Although we just got 3000€, we then had to take the most crucial decision of the entire development: take that money, create a nice and small students project and make it be a little anecdote in our lives, or get serious and try to build a professional future for ourselves with Candle. Of course we chose the latter and with that money, we equipped ourselves with a couple of computers to start working.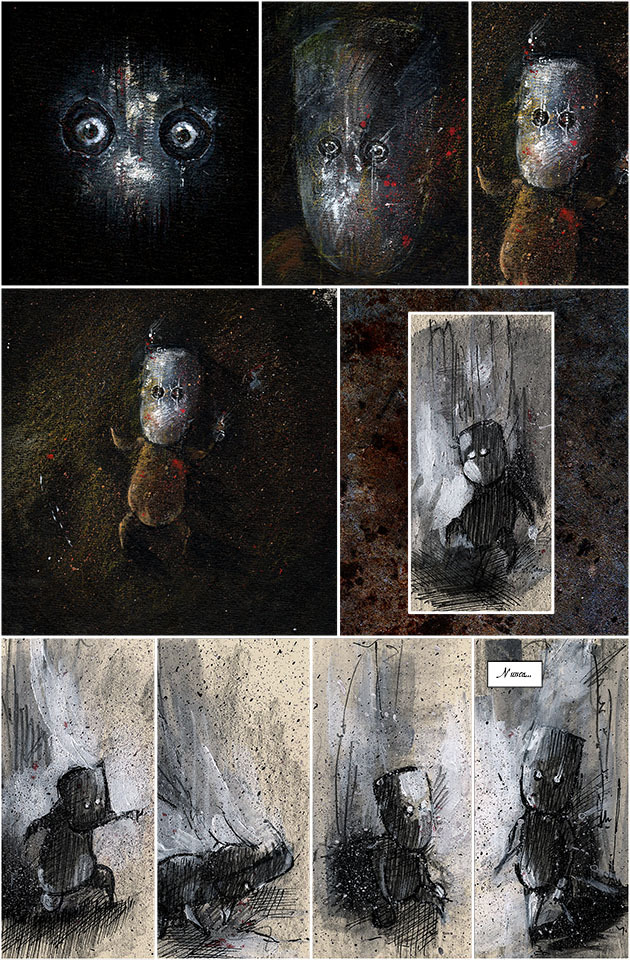 THE CREATIVE PROCESS

It's said that luck only knocks on your door when there's a large amount of hard work and effort on your back. In our case, at least, it is totally true. We soon realized that working on Candle was going to be very demanding. And we were facing a lot of obstacles in our path: we didn't have any experience in game development whatsoever, we didn't even take part in a quick and small game jam. Miguel had never coded a videogame before and I, despite having many years of experience using several art techniques, had never worked on an animation either. Our first year of work was therefore committed to learn everything we had to learn. Since we didn't have the chance to leave the small city we're living at, Teruel, because we had to continue studying our degrees, we had to face the learning process on our own, looking for the proper books and practicing a lot. We always were very perfectionist! I remember a day when I finally had all the frames for our main character Teku, after several months of creating animations, threw them into the trash can and started over.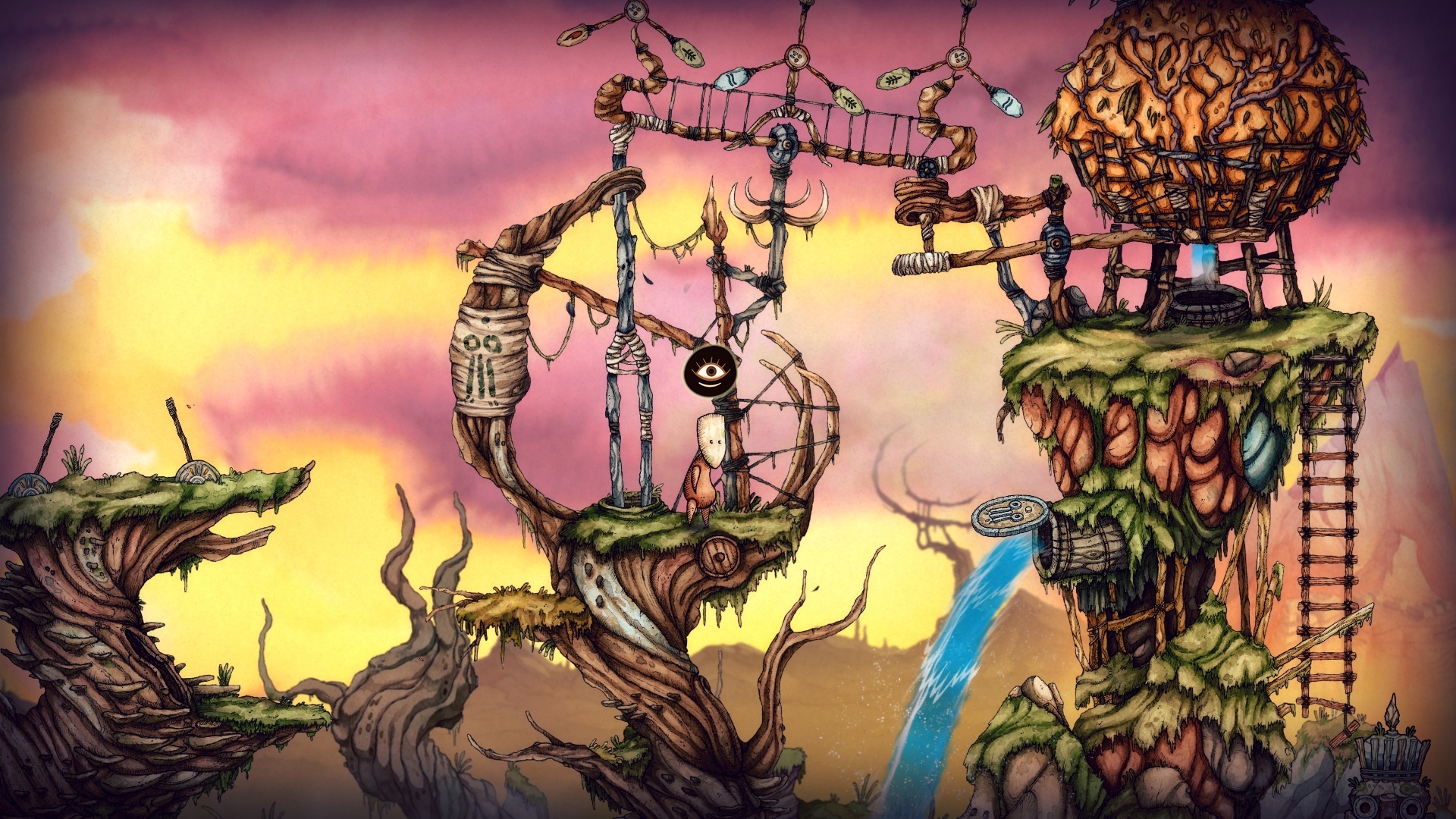 We had just realized why no one had ever made a game fully painted with watercolors and no digital tools. Not just the items or the backgrounds… we were painting the animations with watercolors, too! The sheer amount of work we were facing was an absolute madness. Every single part of the game took extremely long to be painted and fully integrated into the game. But after that huge amount of work, "luck" finally showed up. We realized that all the process, hard work and trouble was worth it - the game looked amazing. It didn't look like an animated painting; it WAS an animated painting. It had that visual style which drew attention of a lot of people that later joined the current team of Teku Studios. And that's one of the best sides of this development: All the people that we've met and who have joined us on this journey, because without them it couldn't had been finished.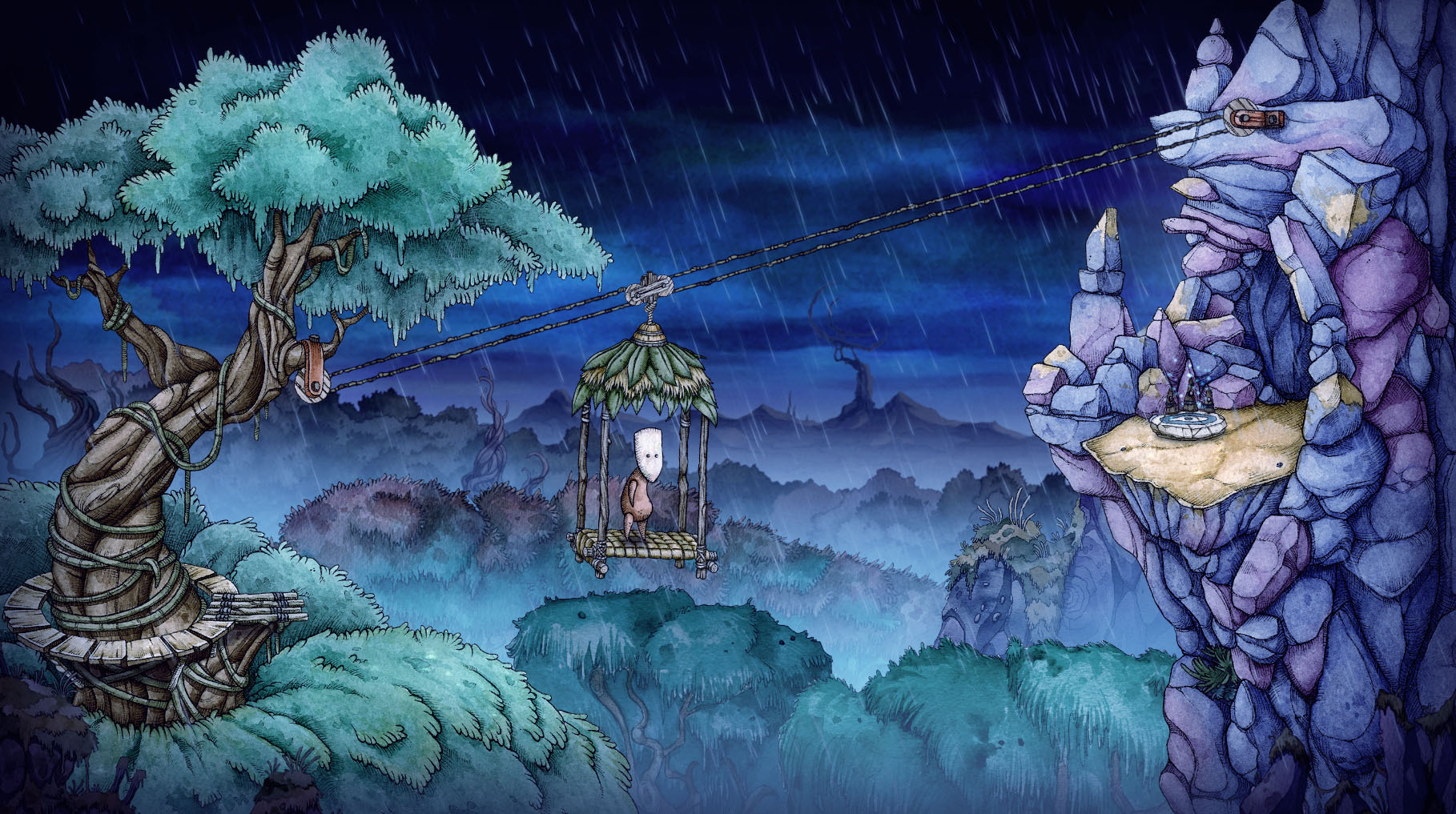 Thanks to the unique visuals of the game, the project stood out enough to get us an office in a business incubator here in Teruel (we had been working at my parent's home until then!). Then we won yet another entrepreneurs contest, and eventually, we got all the funds we needed to improve our studio and get it running: Finally, Teku Studios had become reality. After that, something happened that we will never forget: we launched a successful Kickstarter crowdfunding campaign that helped us carry on with this long development. Players loved our idea. We must've been doing something right, then.
Nor, if you've reached this point of the article, you probably are wondering how is it possible to fully paint a game using watercolours and then implement it into Unity. It has been a very complicated process, most probably the hardest side of the entire development. We didn't have any source material, tutorials or anything to check out back then, since nobody had tried something like this before, so we had to create our own workflow. Establishing the way to paint with watercolors, convert them to digital files and import them into Unity. You can only grasp the real extent of this process completely by watching it. That's why we've prepared a making-of video where you can watch the process step by step to see how we've created Candle. We think it is the best way to appreciate the huge effort that's behind this game:
When we began working on Candle, Unity 3 didn't have a full set of 2D tools to work with like it has now, so we had to explore other ways of creating the game. We wanted to stay in Unity since it gave us the chance to create a 2D game using a 3D environment better than any other engine out there, and we wanted that "2D meets 3D" approach for Candle. So, after some research in the Asset Store we came across 2DToolkit, from Dinesh Kumar, who has helped us taking his framework to unexpected levels. 2DToolkit offered us a full workspace to develop all the 2D content for Candle: build all the assets, handle the sprites atlases, create and preview the animations, along with a lot of optimization options to manage the textures' size. The main issue when integrating all the graphics of Candle is that we were scanning real paintings and without this tool it would have been impossible to work with them without drastically sacrificing a lot of quality for the images. It also provided us with some interesting tools like the ability to create key frames in an animation to launch events in specific frames, or a tool to set attach-points to follow an animated sprite (which was really useful for Teku's fire particle for the candle).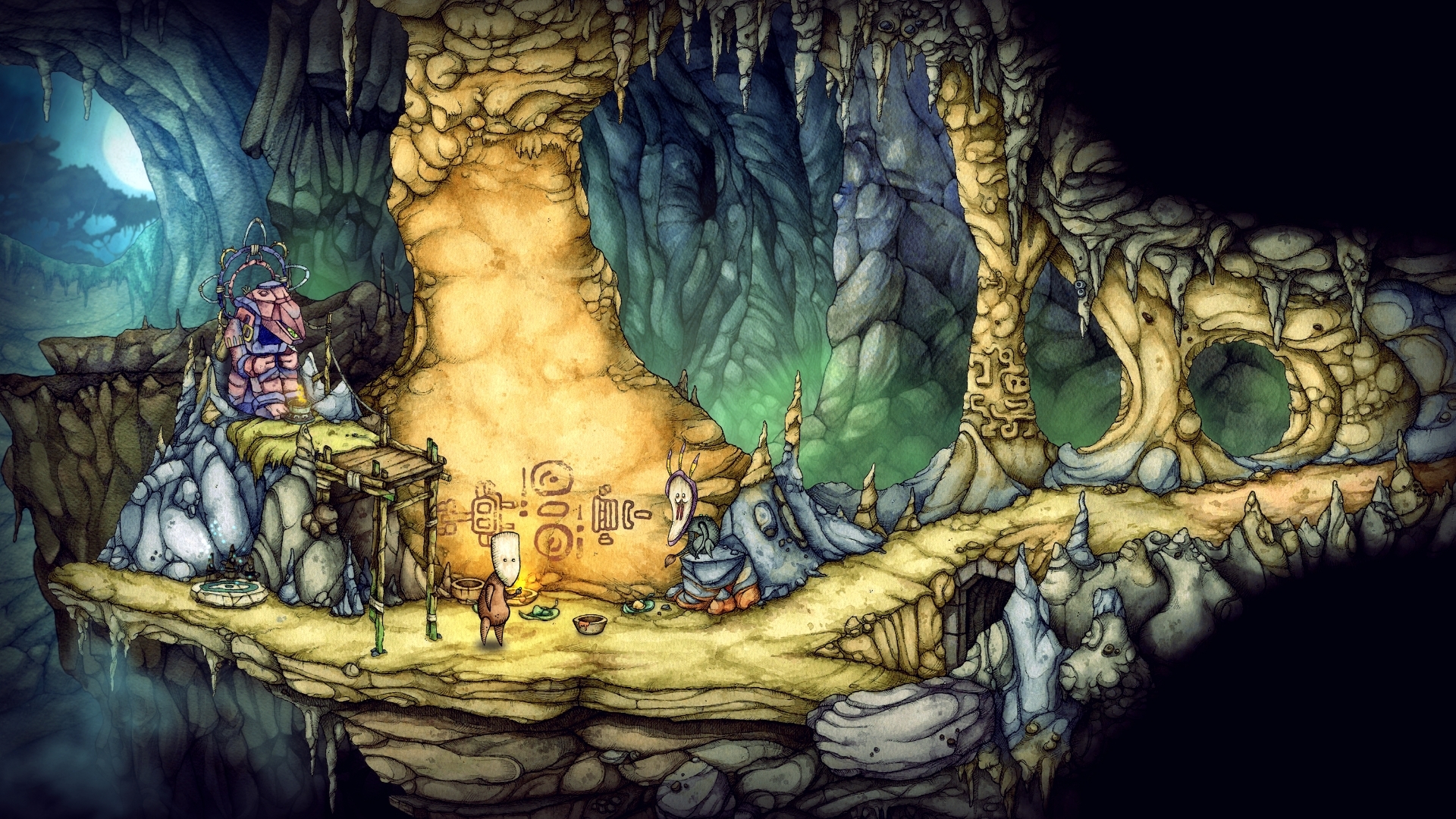 Now our journey is about to end. In this final stretch, the last members to join the crew were the good people at Daedalic Entertainment, who will handle the launch of the game in both digital and physical versions for PC, Mac and Linux soon this year, likely with more platforms to follow in the future. Thanks to them we've had the resources and the means to face these last stages of the development, and we were provided with a proper QA team to debug and polish the final game. This has been our great adventure, and we still can't fully believe that we were just a couple of guys at the university not so long ago. Now we are working with a wonderful team struggling to create the game we had in mind, working in our own studio. Candle is the result of four years of hard work, a lot of personal sacrifices and long sleepless nights. But fighting for your dreams means exactly that: fighting.
Original story can be found here [madewith.unity.com]