Hey thanks for checking out our upcoming game "Eye of the Gods"
This is just a friendly reminder that we are still fairly early in development so we still have a lot of art assets to create and enter in to the game, so you will notice the look of the game board, card layouts and user avatars changing a lot as we post images, just bare with us whilst we find the right look for our little team.
We hope you enjoy what you see none the less!
Our first goals for creating this card game are to implement the basics but always keep you the player involved in our design, we will be posting weekly articles talking about what we have done to the game and what we aim to do in the next week.
This week being our first launching week on this site we've currently got the game in a state where you can connect to a player and play a very basic game with them without any crashes, which is a good place to start.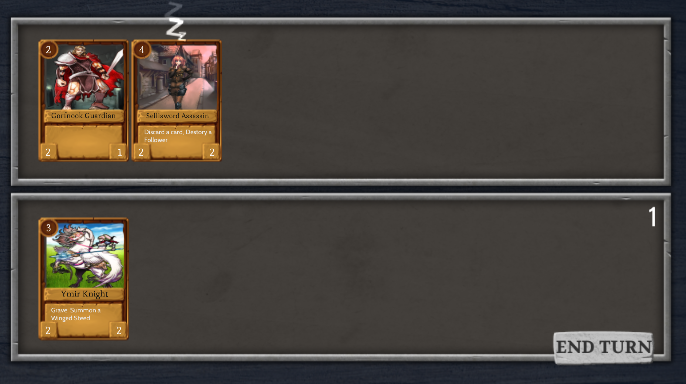 Card effects are only for show right now, but the stats do work when it comes to attacking and taking damage. (Much like in blizzard own hearthstone)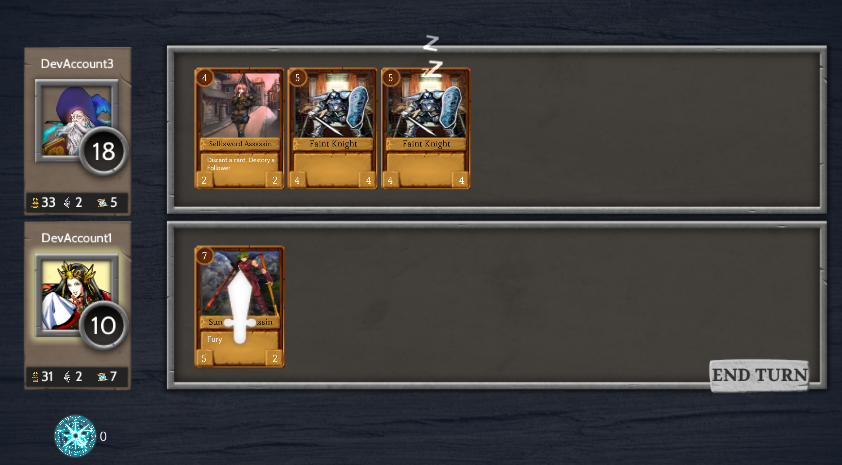 The art used in a lot of our demo showcases of "in game" content is art we may not be carrying over to the final product, the only cards we are sure we want to keep inside the game will be posted here in the "images" section of our IndieDB page.