The software development kit is actually surprisingly easy to use in Linux! The following tutorial was done in KDE with the Dolphin file manager, but you should be able to accomplish it in any Debian-based distro.
First make sure you have WINE installed. If you do not, you can get it using these commands at the Terminal window:
sudo add-apt-repository ppa:ubuntu-wine/ppa
sudo apt-get update
sudo apt-get install -y wine1.6

(As of the writing of this tutorial, WINE 1.6 was the latest stable version. Feel free to try a newer version if it exists.)
Once WINE is installed, browse to your SDK2 folder. Open up a Terminal window (by default in Dolphin, press F4), and type the following:
wineconsole "sdk toolbelt.bat"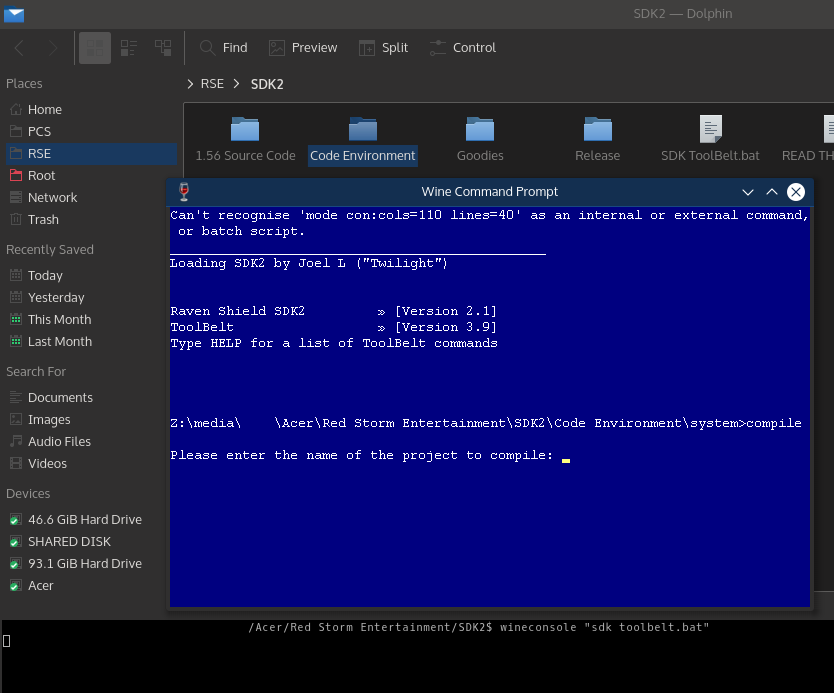 Ignore the error messages about columns and lines, and enjoy using the SDK!