If you're reading this, you've most likely downloaded the launcher .rar file. I'm going to assume you know how to extract .rar files, but if not, you can download WinRar. WinRar is a free program which simply opens these files and allows you to extract them to a directory of your choosing.
Now, once you've got the launcher extracted, you'll notice that all files apart from the main .exe are hidden to keep things simple for new users. Make sure, however, that all of these files remain in the same directory, otherwise the launcher won't run properly.
When you open the main PokeGen.exe, you'll be presented with this window, assuming you haven't installed it yet: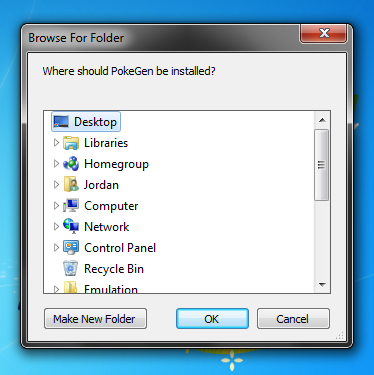 In this window, all you have to do is decide where the launcher will install the main PokeGen folder. You'll be able to change this directory later however, so don't worry about being stuck in one place.
Now once the directory has been chosen, you'll be greeted by the launcher itself. The launcher will now automatically start installing PokeGen into the directory that you chose.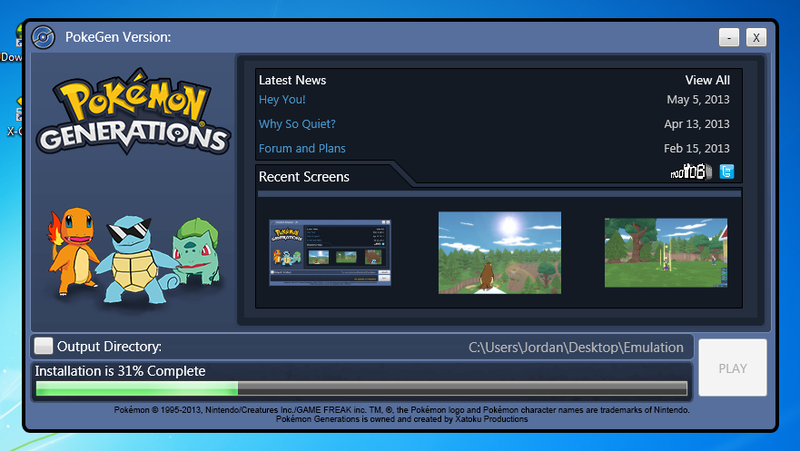 Once it's finished, you can click the directory path to change directories, or just hit 'PLAY' to get started!
A few things you'll notice is that the launcher is hooked up directly to the Mod DB page. This way you'll always see new updates, images, and patch notes as they're posted. The launcher will also automatically snatch any updates it finds as soon as it starts up, so you don't have to worry about being out of date.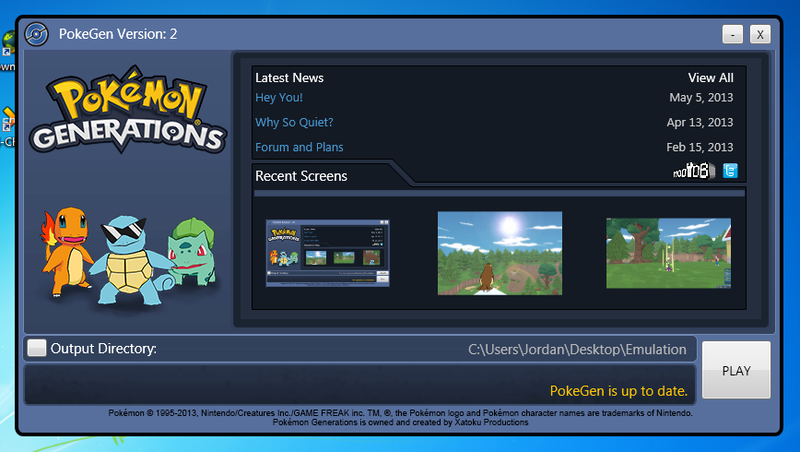 When you press 'PLAY', PokeGen itself will start up, and you can choose your resolution and customize your control scheme. When you're ready to get into the game, just press 'Play!'.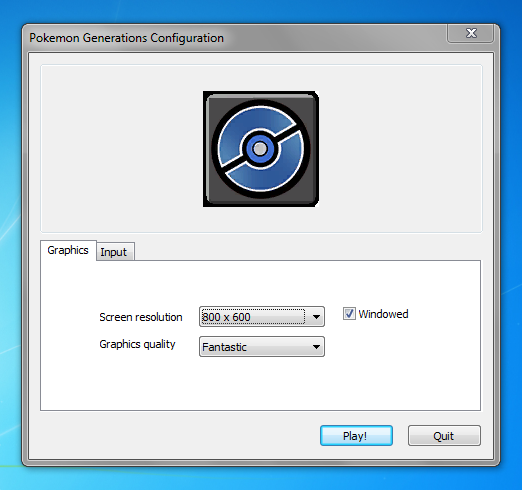 However, if you do not feel like going through the launcher, as long as the game is installed, just navigate to the installation directory and launch the game itself.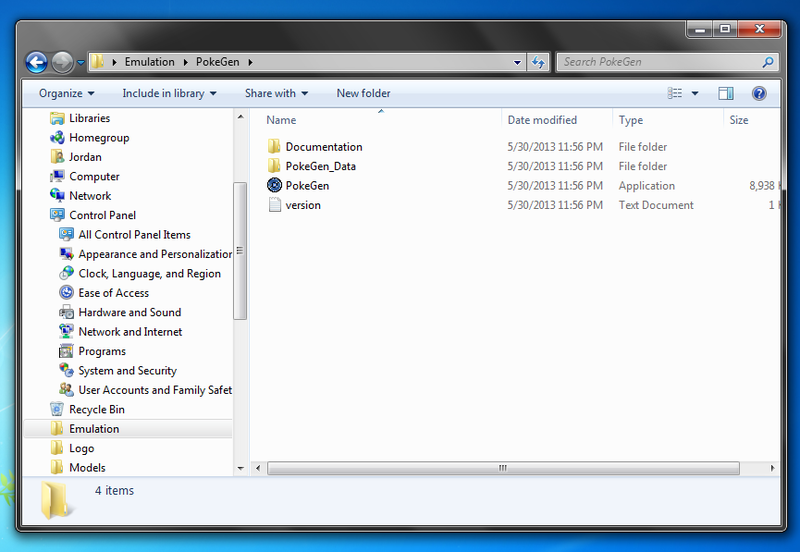 This is a precaution taken so that you'll be able to play the game whether you're on or offline. We don't want any Diablo 3/Sims mishaps now, do we!
If you're disconnected from the internet when you start the launcher, however, you'll be given a popup box that explains the situation, and allows you to start the game from a path of your choosing.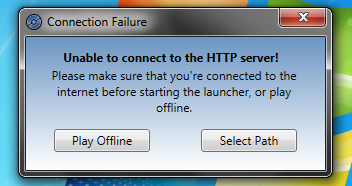 We hope you enjoy the PokeGen launcher! Please feel free to tell us any bugs or issues you're having, and we'll do our best to address them in any future updates we may have!