A quick step-by-step making of: a color/diffuse map using the high polygon source object.
Creating a color diffuse map from projecting a high polygon model on to the low polygon version of the model is pretty simple.
We just follow these 4 simple steps:
1. We apply some colors to the high poly item that will help us in creating a color mask which we will use in the final diffuse texture in photoshop.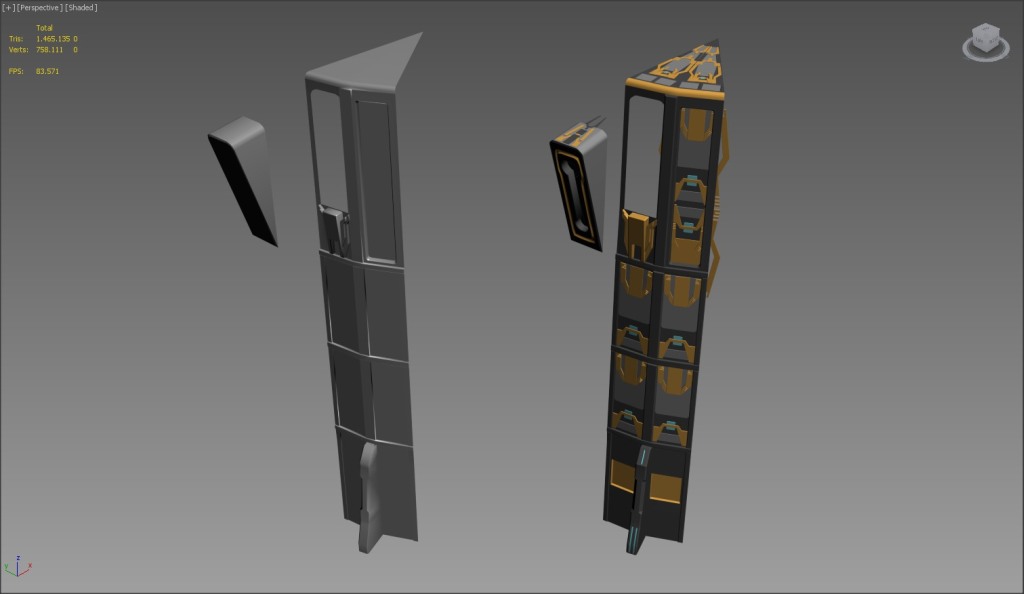 2. Then we apply a projection modifier from the low poly model and assign the the high poly model as source, then we bake a color map. This will get the color info from the high poly into a diffuse map for the low poly.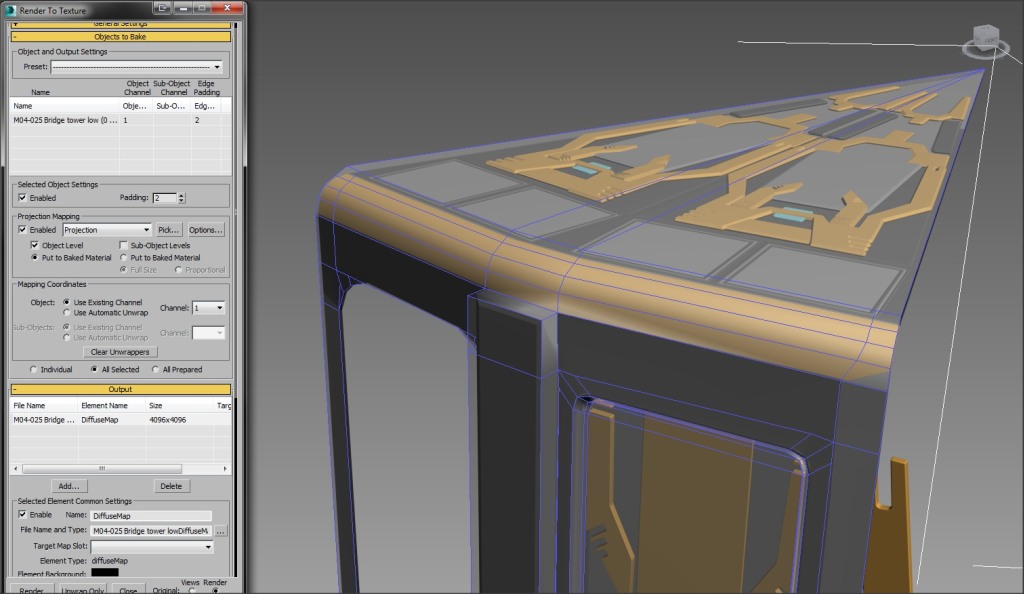 3. Open photoshop and make selections by color and keep those selections as layer masks.
4. After creating the layer masks we adjust the color to our liking and finish off the texture using photo sources, an ambient occlusion pass and some dirt layers.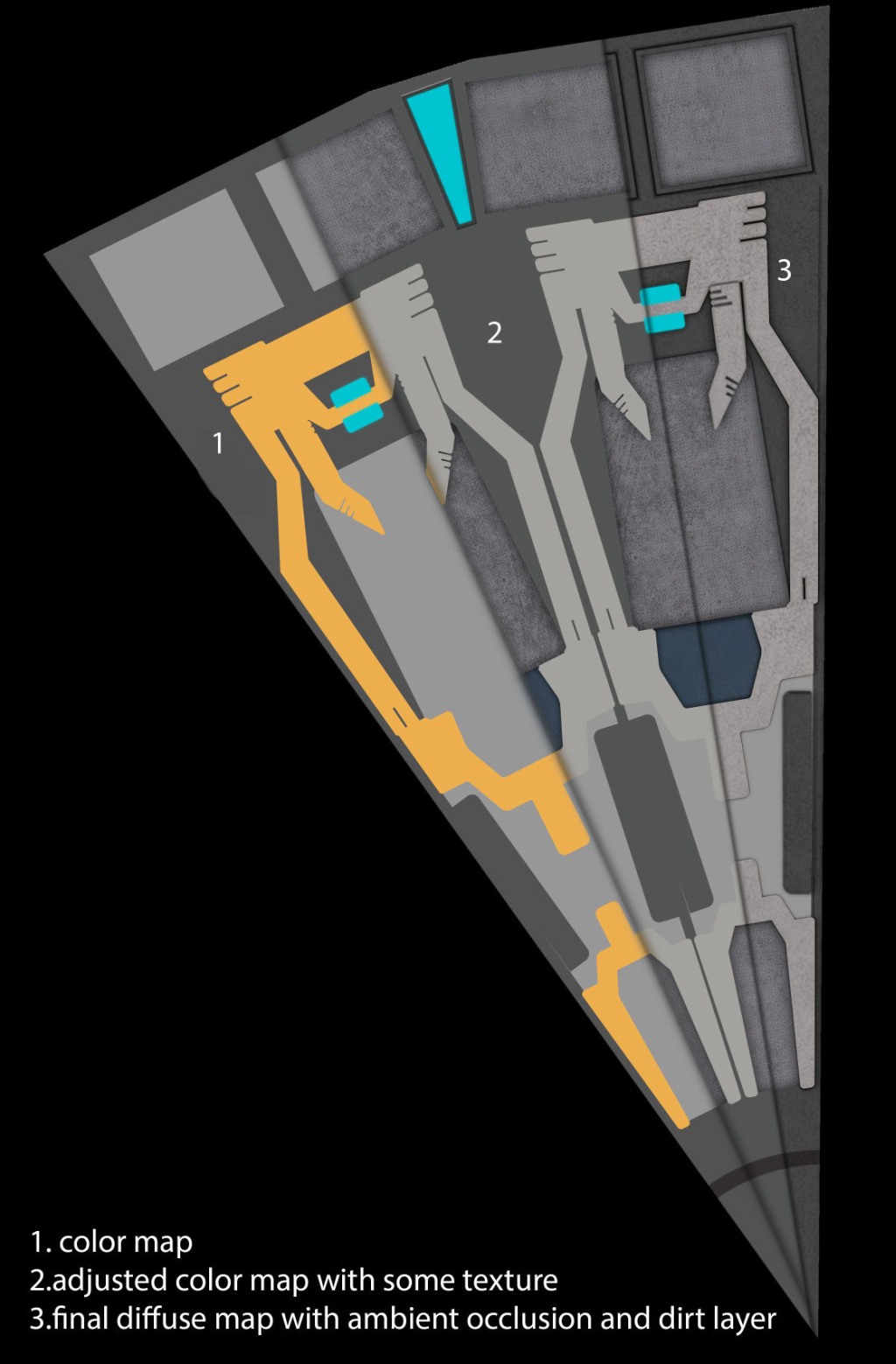 So there you go, the final diffuse map with this fast technique is ready.
---