Greetings adventurers of Zoria,
It's been a few weeks since the release of our DEMO. A very exciting but also tiring time for our team. We received quite a lot of feedback and we thank you all for this. We spent most of this time taking all this feedback in and fixing the most pressing issues, and today we have an update to the DEMO and some great news – the Linux version of the DEMO is available.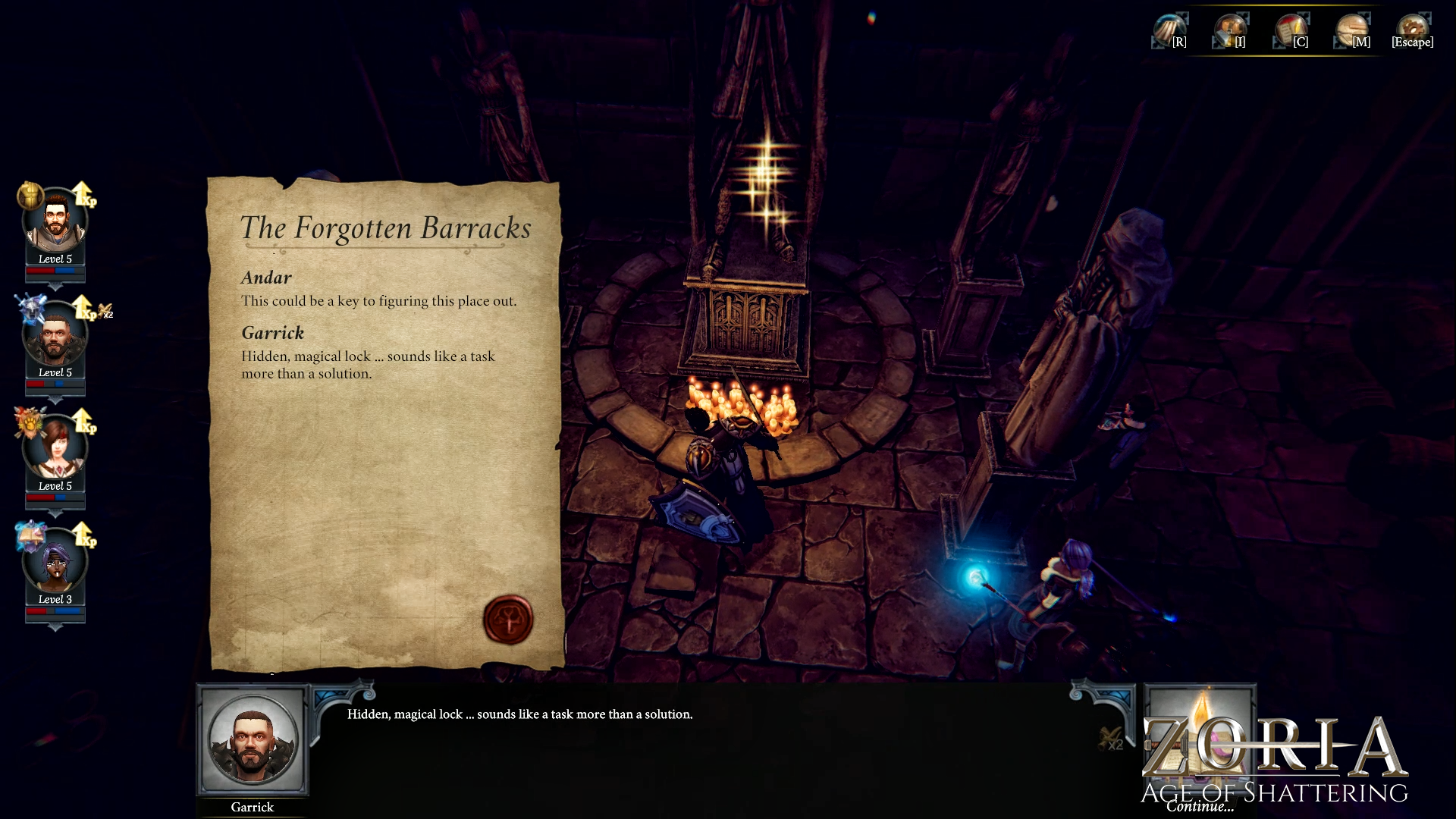 The most important changes you can find below:
Changelist
UX:
Updated tutorial to emphasize the abilities the player has available to choose from at the start of the game.
Added visual feedback for Autosave.
Fixed "Reference Error" bugs for some NPCs.
Added a few tasks in Compendium for quests.
Added camera rotation with arrow keys and camera movement with WASD while in combat.
Added different refresh rates in graphics resolution selection.
Fixed some pop-up frames not saving their state correctly and showing on every game load.
Saving:
Added AutoSave in a few important spots in the game.
Added AutoSave slot in loading screen – will load the last AutoSave.
Added Quick Save - F5 Key.
Added Quick Save slot in loading screen – will load the last Quick Save.
Fixes and Stability:
Fixed falling through floor in combat in certain conditions.
Fixed some chests despawning upon loading a save.
Fixed several enemies abilities that were not functioning properly and were not dealing the correct amount of damage.
Improved game performance on all specs.
AI improvements and fixes - judging from what we've seen in the videos and from direct feedback, we realized in some cases AI was not behaving the way we intended it to, so we slightly altered its behavior. As a side effect, the game might be a bit harder, closer to what we envisioned as difficulty level.
Fixed some abilities were not performing as expected, or not performing at all in certain circumstances.
Fixed a few animations and movement issues.
Fixed a couple of edge-case problems in combat that could make some enemies skip their turn.
Miscellaneous:
Rewritten some dialogues.
Updated transfer portals to make them more easily visible for the player.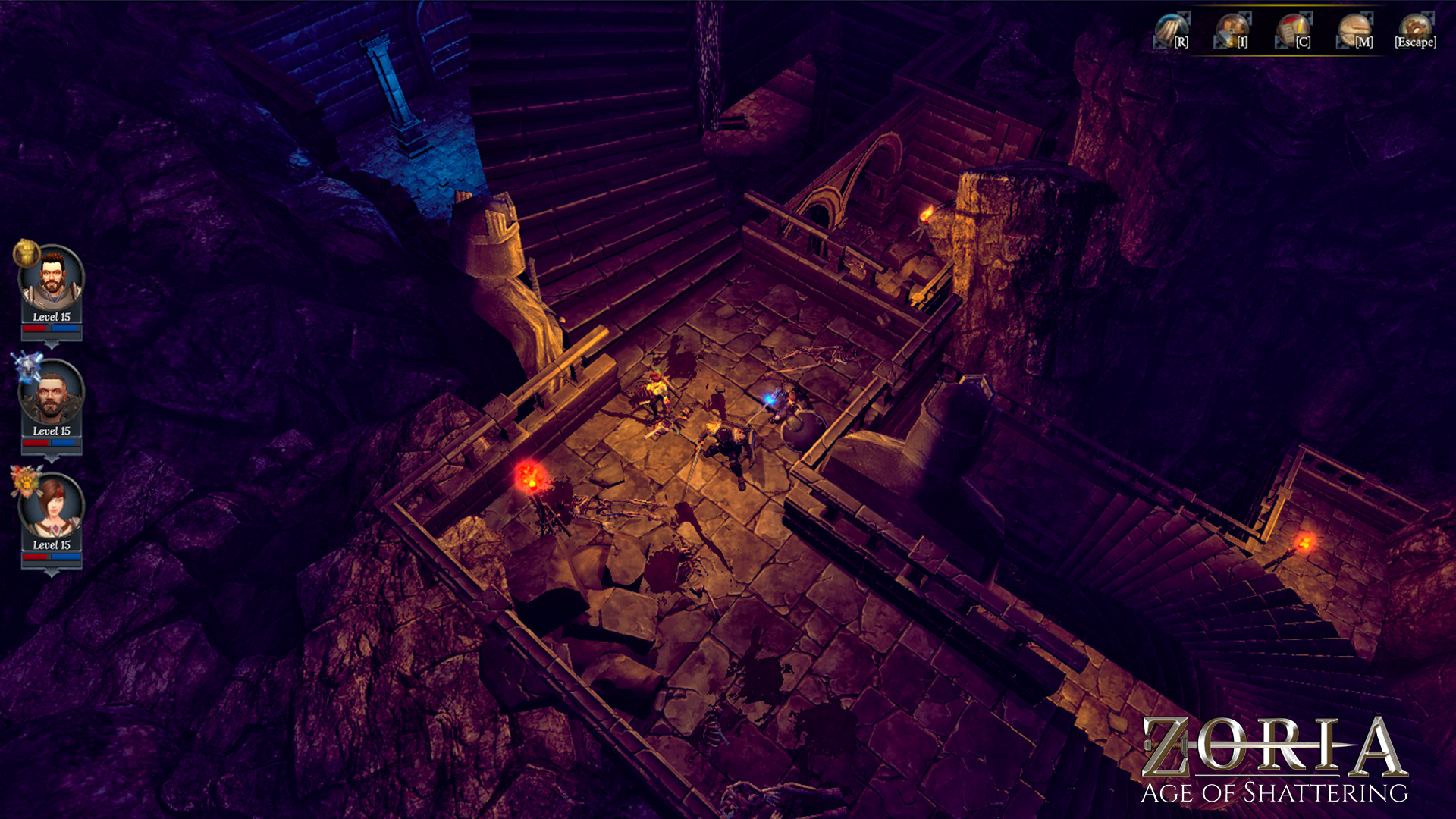 Despite our best efforts, a few issues are still in the process of being fixed, but we decided it's better to bring this update with the major issues fixed than delay any longer.
Known Issues:
Older saves do not work, because some major changes happened to the game's systems, including quest and events systems. This makes saved states in the previous save-files incompatible with the current database.
Mage can't equip/exchange book to book items, but book to staff items. Will be fixed for the Prologue update.
Display initialization could crash the game if the setting saved on the PC are wrong (maybe the Display was changed).
Killing the last enemy and a follower in combat using an environment damage zone will trigger Game Over.
Some chests may not open on click if the character is too close to the chest when performing the action.
Moving too far from the combat starting point, during combat, can cause some triggers to malfunction and cause the quests to become corrupted. A solution is still being investigated and will be fixed for the Prologue updated.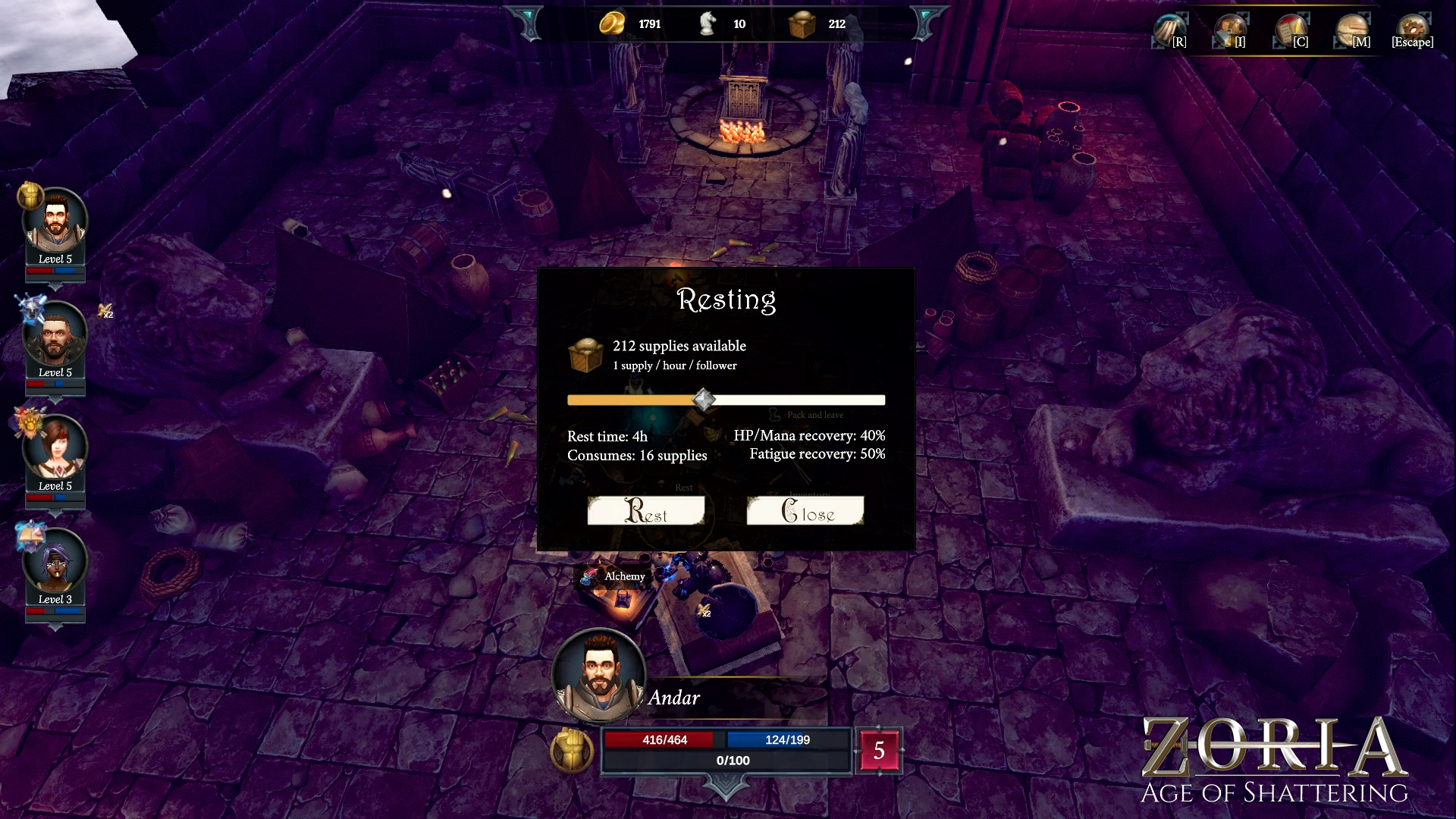 Besides the feedback on the current DEMO there are several question or uncertainties that some of you had regarding the game, so a quick FAQ is in order.
Character Selection and customization – works differently from most CRPGs as the player will have a roster of characters at their disposal. Because of this, there is no per-character customization, the characters you get in your roster are the ones you recruit during gameplay. Character selection is done on a per-mission basis, where the player gets to choose, for every mission, what followers to take on. The present DEMO consists of a mission, with a pre-selected party.
Combat and abilities – the demo represents a work in progress. Many abilities and combat interactions are still not in the game. There are several abilities and other combat related mechanics that are still in development or were not introduced in the demo, including positional combat (damage from the front / back), destroyable environment elements and a few others. That being said, we are not aiming for an extremely complex combat and are quite happy with a faster pace in exchange for a little less complexity.
Itemization – there is no class-specific armor. There are 10 classes in the game, so carrying around 20 useless armor pieces because of bad drops for the current party setup is not a behavior that favors the player, nor the game. Stats matter – sure, a mage would get far better use from an item with the right stats but getting some armor protection from a plate item is better than having an item and not using it. Except for specific armor sets, we feel the class specific armor is an artificial limitation.
Itemization – weapons are class specific, every class has mastery of a certain set of weapons.
Graphic representation – because all items are wearable by any class, there is no graphic representation of the equipped gear. Graphic representation of the weapons type used is still in the works.
To compensate for the wall of text above, a few more screenshots from the game: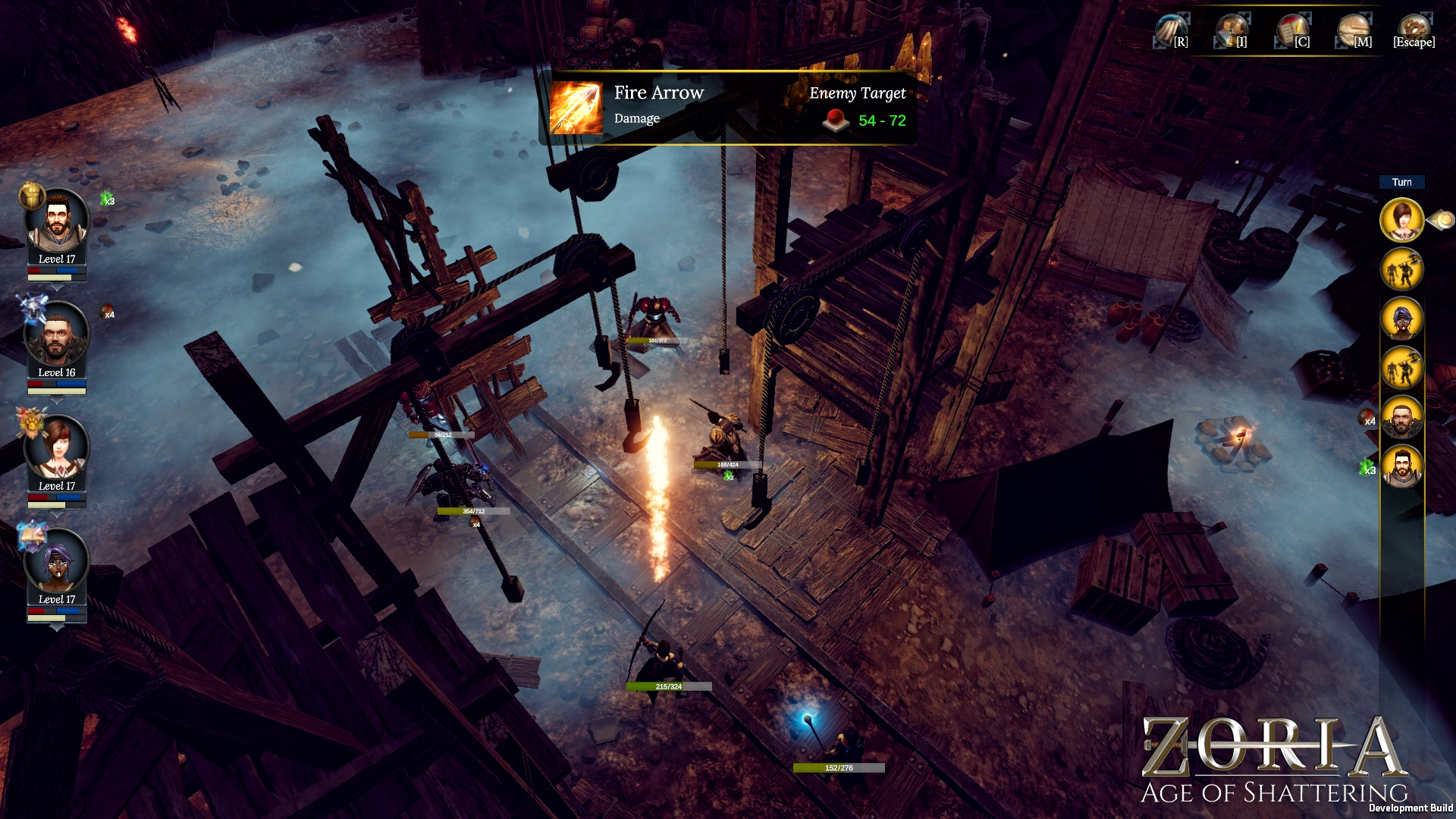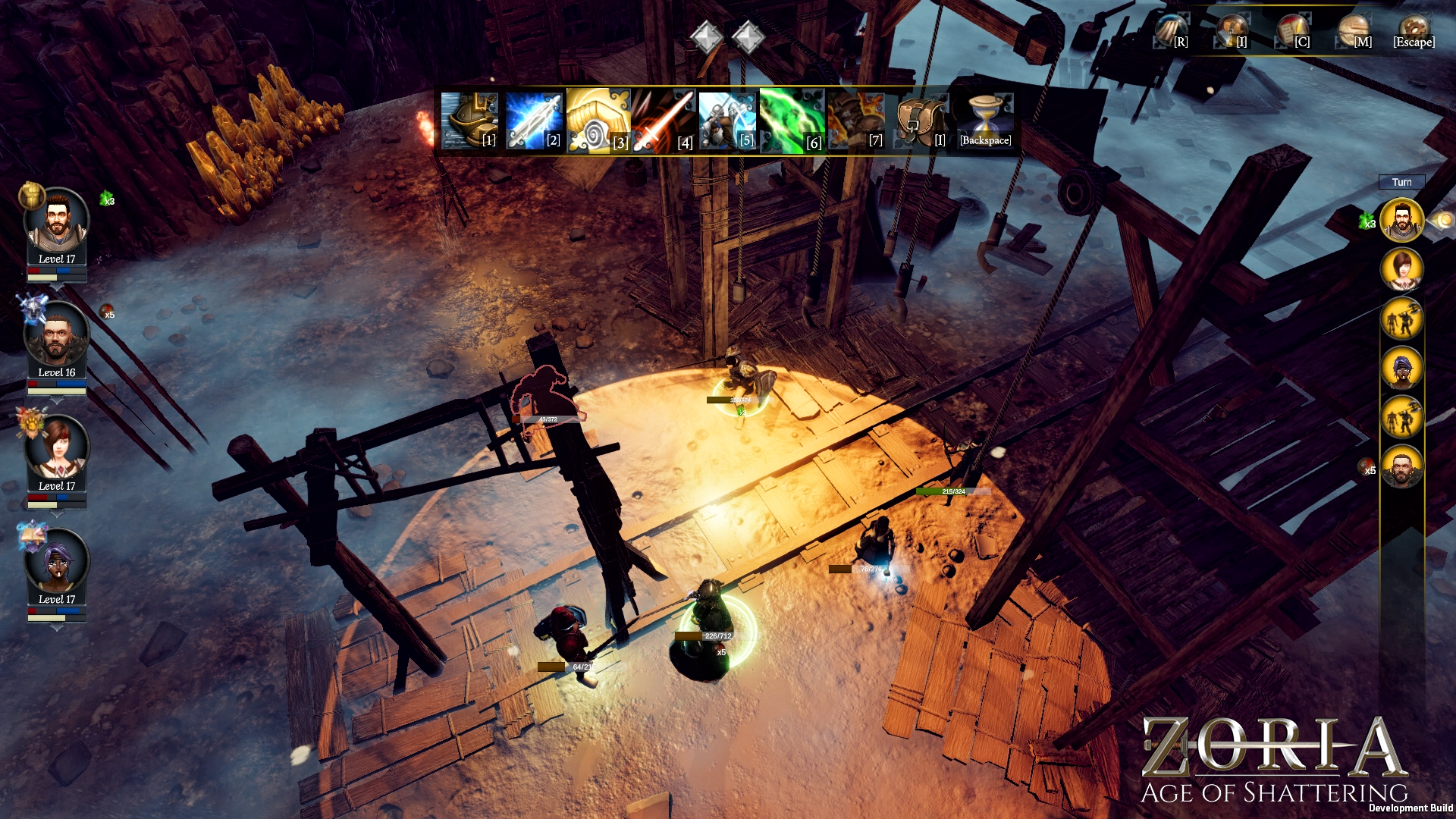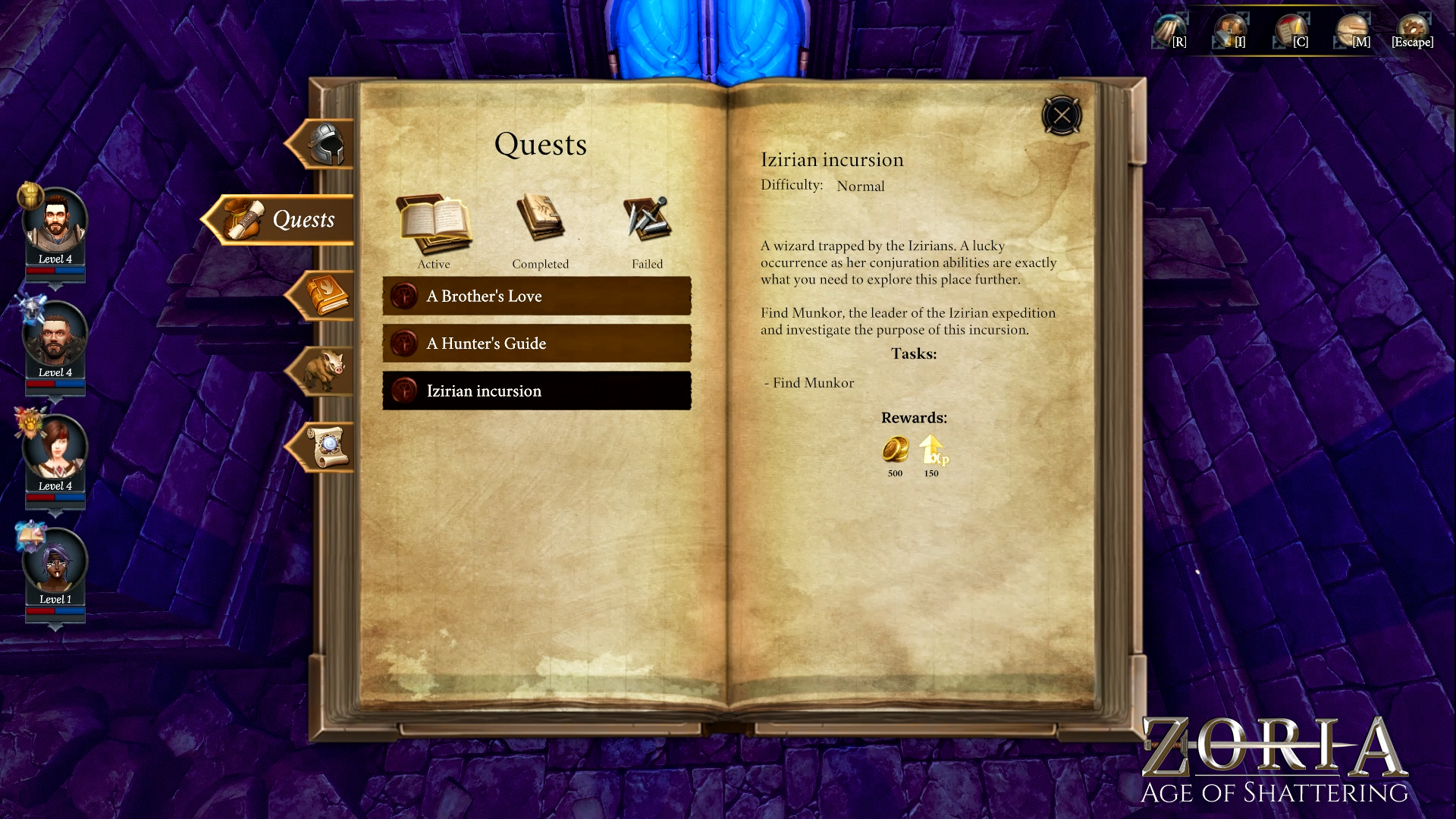 Thank you all for your support and feedback, it has been of tremendous help to us. We are now working on a major update of the demo, in the form of a Free Prologue, to be release on Steam and obviously here, sometime during April. You can expect a few significant changes in the Prologue, like completely overhauled UI, a new action-packed area, the fall of Daeg Forom, and many minor improvements and updates. Our target release window is 15-25 of April, but we'll return with more info as we progress.
If you enjoyed playing the demo, you can Wishlist the game here:
Or follow the release of our Free Prologue in the coming weeks:
If you want to be part of the community, you can Follow us on our Steam page or join our Discord here:
Or follow our progress on: