The Cloudy Night! This is how the night it all began became known. Much of the population has turned into terrifying zombies that in their insatiable hunger have devoured another large part of it. The survivors take refuge in the bars where they were and after deep analysis they concluded that what's saved them was the fact they are all consumers of a particular type of craft beer. That's what saved their humanity ! So, they they organized themselves to seek out other survivors and offer salvation through this miraculous drink. For that they will count with Steven, a brave and smart pizza delivery guy who will risk his neck to deliver the craft beers manufactured by brewer Norman and save the humanity from this terrible pest.
History
Zombeer is a project by a group of Brazilians, developers of indie games, called The Walking Drunk. The project was created to participate in the 9th Game Marathon of the Game Production Academy (APDJ).
Subsequently, in partnership with Oficina de Games, a commercial version for PC was developed to be published on the Steam platform.
The development process was planned within the Concentric Scopes strategy, developing and publishing a complete and fully functional version, but with the potential for many content additions and refinements.
With the first version produced and presented in the academic environment of APDJ, the team worked on commercial version, released in Early Access on Steam at June 18, 2020.
Factsheet
Developer:

The Walking Drunk

Game:

Zombeer: Delivery Mission

Release Date:

June 18 2020

Plataforms:

Steam

Website:

Press / Business Contact:

Social:
Features
Single Player action-shooter with 2 maps and more than 50 missions.

Power-ups that can give a better chance to win.

4 kinds of weapons upgradeable.

Two differents aiming systems, Manual and Auto

Hordes of zombies in 3 stages of involution and dangerous humans to defeat.

Different behaviors for each type of enemy.

An angled 2D top view.

A current and humorous thematic.

Original Pixel Art illustrations by Lucas Heinen.

Original soundtrack by Denner Hall.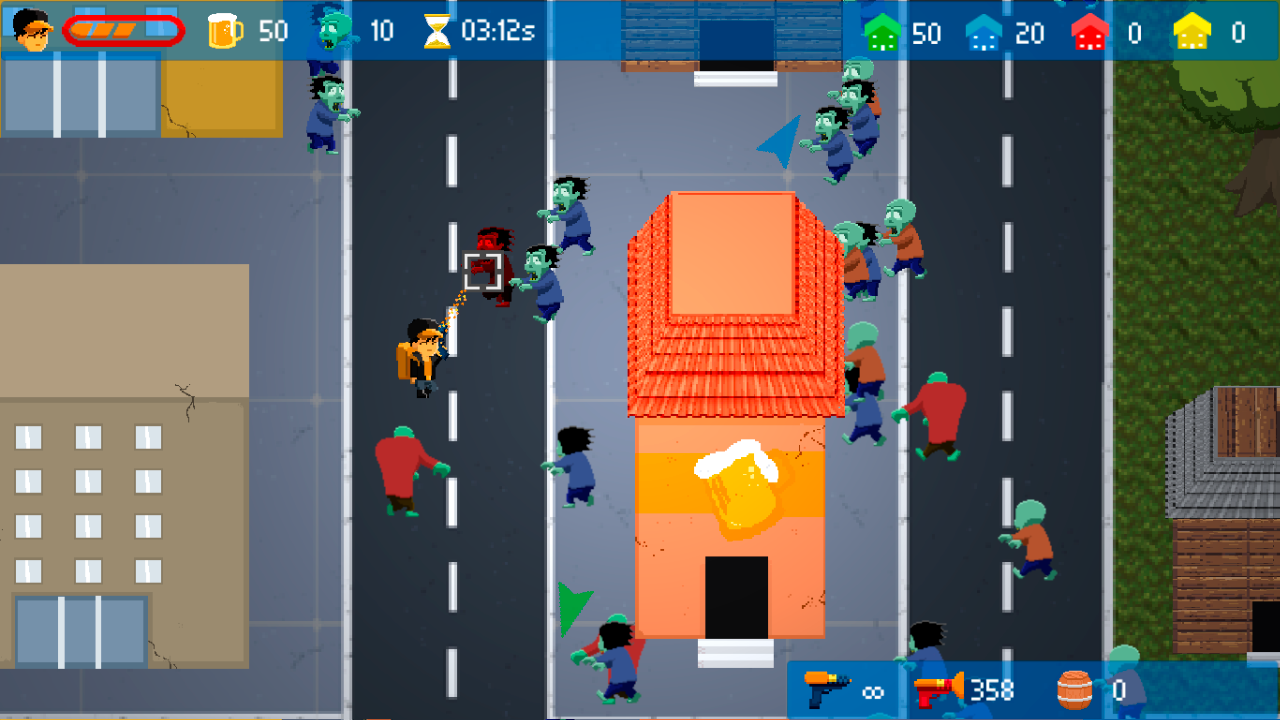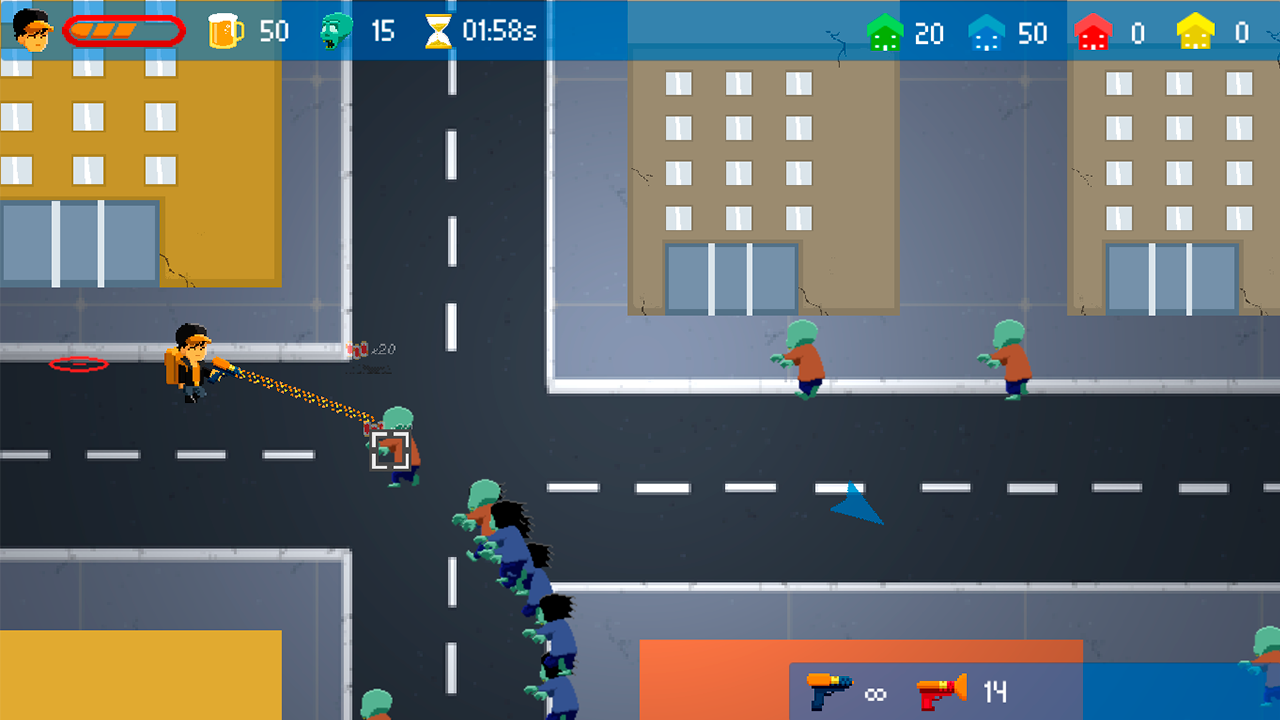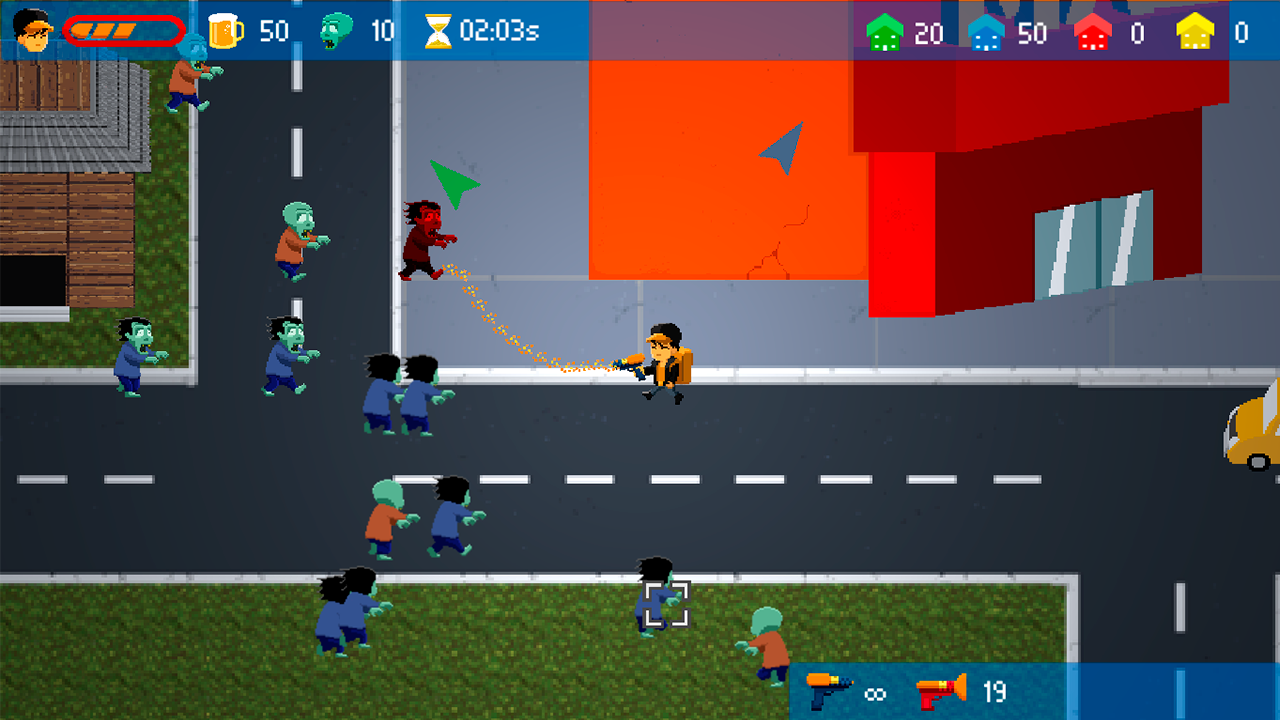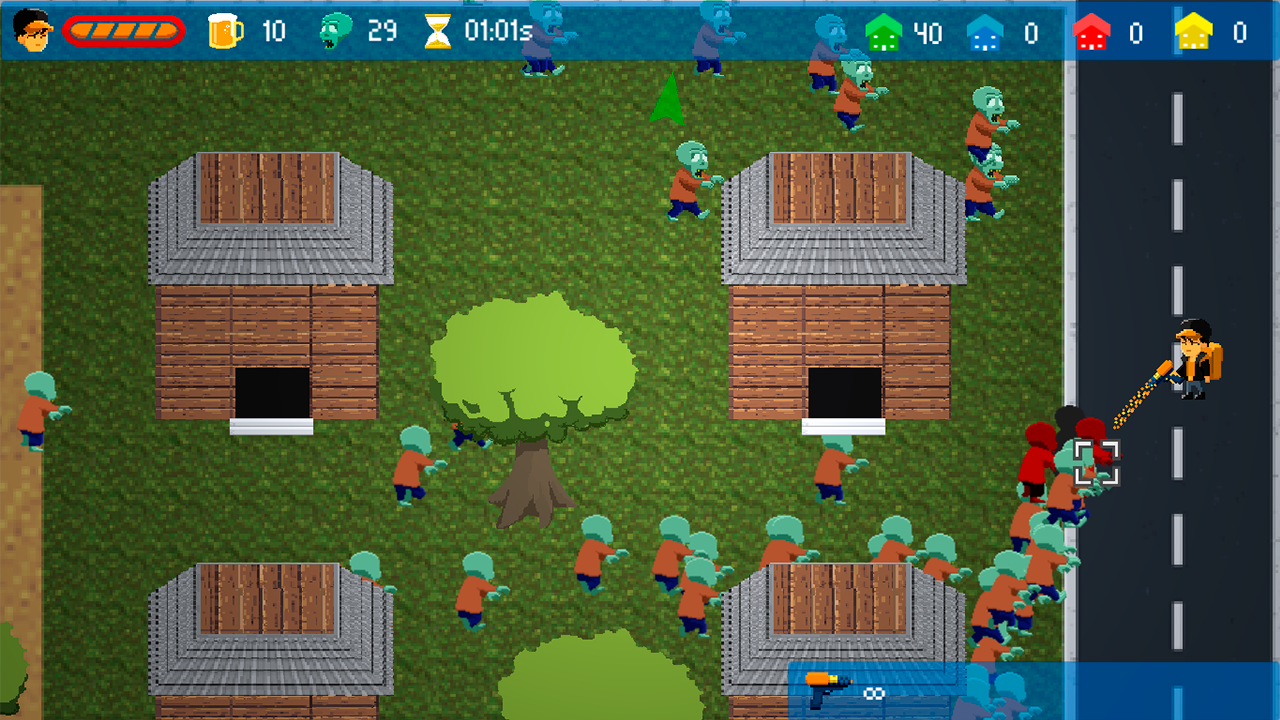 Team & Contact
Daltro Machado - Instagram: @daltrowilliam
Game Designer / Product Manager


Denner Hall - Instagram: @dennerhall
Songwriter / Sound Designer


Deyvid Jaguaribe - Instagram: @deyvidjlira
Programmer


Lucas Heinen - Instagram: @lucas_heinen
Graphic Artist


Inquiries
atendimento@oficinadegames.com


Zombeer Instagram
The Walking Drunk Twitter
Web