But boy, was it a wild ride. The game was almost ready for publishing in year 2017. Since then I didn't touch the game until about a month ago. Why? What happened in those three years?
A lot of development, actually. But instead of game development, it was a personal one. I closed myself in a bubble of constant work - working a day job, developing at night. Constant cycle without a break. Where was me-time? Family time? You guessed it, nowhere. The bubble grew and grew until... it burst and life slapped me in the face.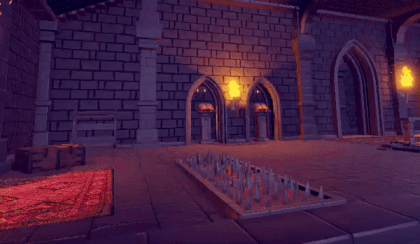 This was my life at one point - full of traps and dangers
Without going too much into the details, it turned out I got my priorities wrong. Everything I neglected came crashing down at me - health, personal life, family life. And thank god it happened. Or else I probably wouldn't be writing these lines right now.
It took three years for the dust to settle and to rearange my priorities, to get my life in order. And after those three years, I was able to take a critical look at my game and... I still like it, a lot. So, now I am back at developing A Knight Never Yields.
And with that I am proud to announce that Steam Store page for my game is up & running. Take a look and if you like what you see, put the game in your Steam Wishlist - you will get notified when the game is out later this year.
A lot is going on as I am frantically heading for release. Most of it are bug fixes and under-the-hood improvements, but there are some surface level changes happening as well. Most of it is polishing, like adding particle effects to various parts of the environment.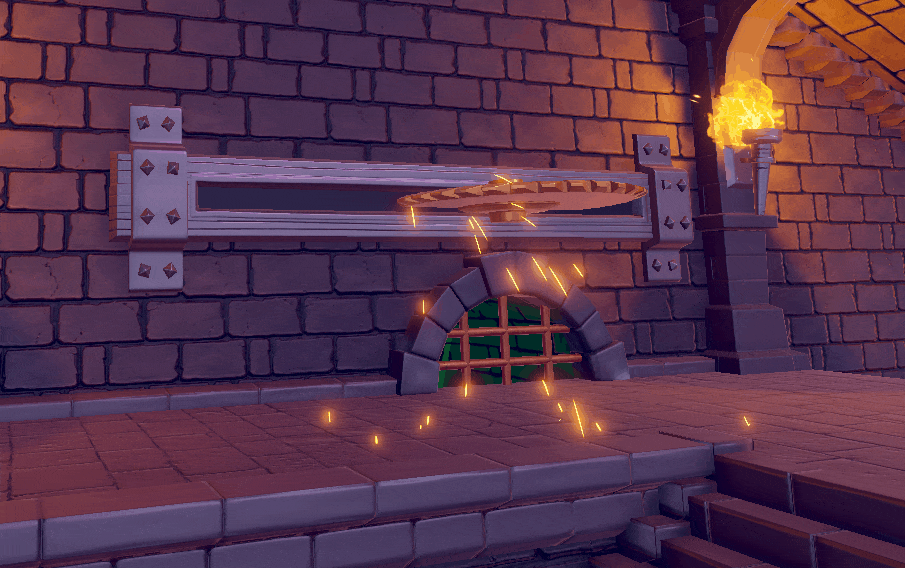 Spark particles for wall saw
After a test session, I got a feedback that some sort of information where the player currently is in blind mode would be nice. I thought about it for few days and decided to create a simple prototype of a feature that would track progress of player in blind mode. And instantly, it clicked. This was feature that was missing a lot in the game. So I quickly converted the prototype into full feature which you can see in the gif below.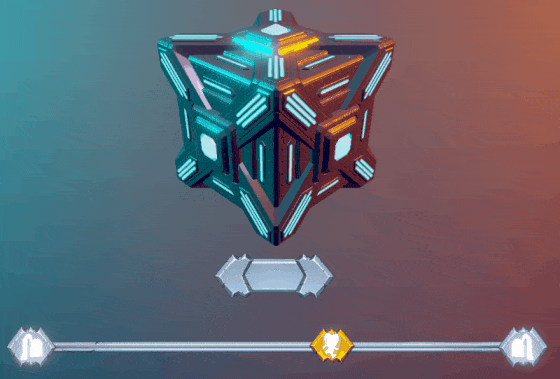 I've also implemented Options screen to Main Menu and also into the gameplay. It's pretty rudimentary, but it will get the job done.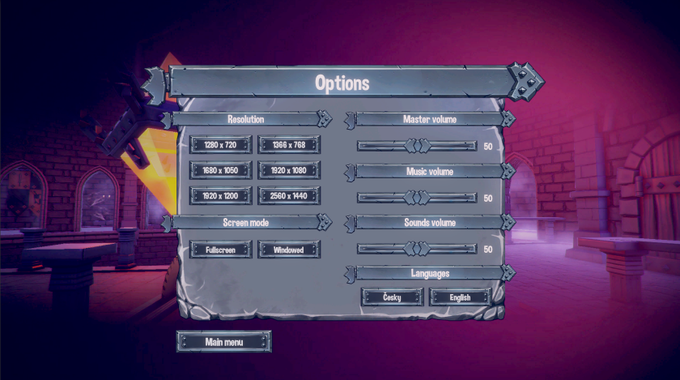 And since no game can exist without a marketing today, I am also working hard on marketing materials and pictures to share around the web. I try to go for a gamey look, no polishing in Photoshop after the screenshot. Hope it will play out well.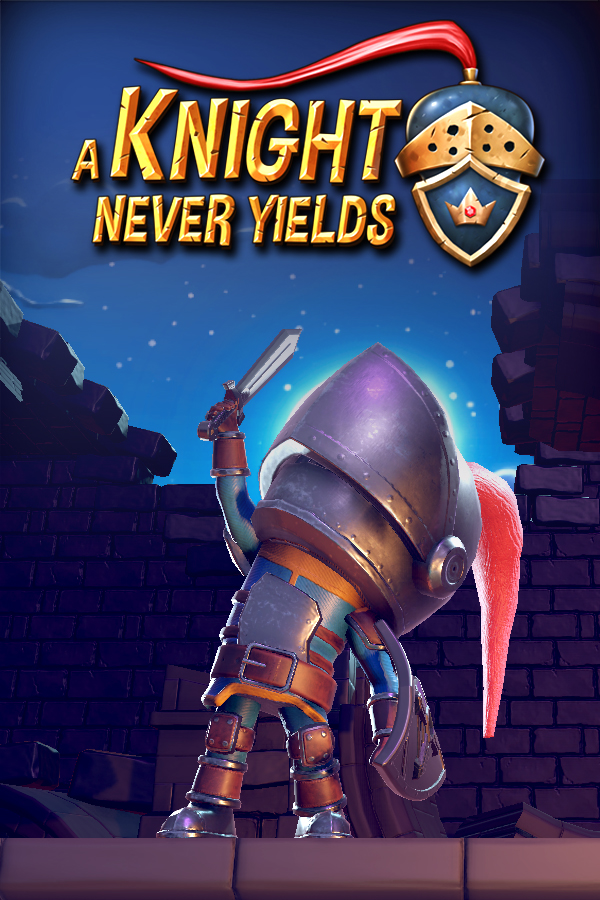 What even is A Knight Never Yields?
A Knight Never Yields is a 3D fantasy platformer where blindness takes the center stage. First you pass each level with your vision intact - learn placement of the traps and what you have to do to beat them. Then the real task begin - finish the same level with same traps completely blinded.

Use your memory and your hearing - every level has it's own distinct music and rhythm that will guide you and warn you about upcoming dangers. Listen, focus and be prepared to fail. Many, many times. Afterall, you are going into this game without a sense you rely on the most in your life.
If you want to see how the game looks and plays, check out the trailer:
If you read it all the way here, thank you for your time and patience. Have a nice day!
Petr Ruzicka
Bread Over Games