Here is a current work-in-progress look at our efforts to find the right look for our turn-based dungeon puzzler.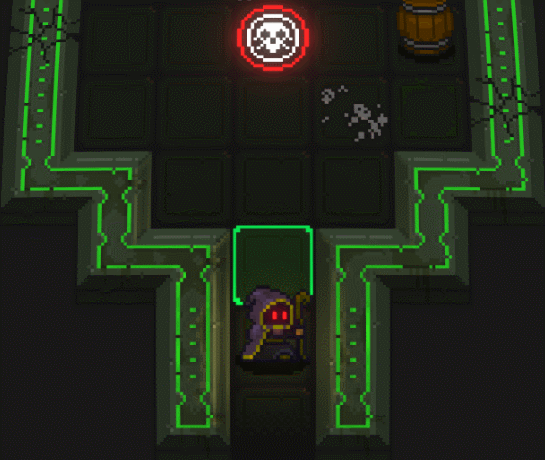 With the upgrade to Unity 2019.4 came the new Universal Rendering Pipeline, shader graph and 2D lights. That's a lot of new toys to play around with! In addition to normal maps and emission maps, I've added bloom for a neat little glow effect and a lens distortion. Color adjustments and curves still allude me and unfortunately the experimental 2D shadows don't work with tilemap colliders out of the box.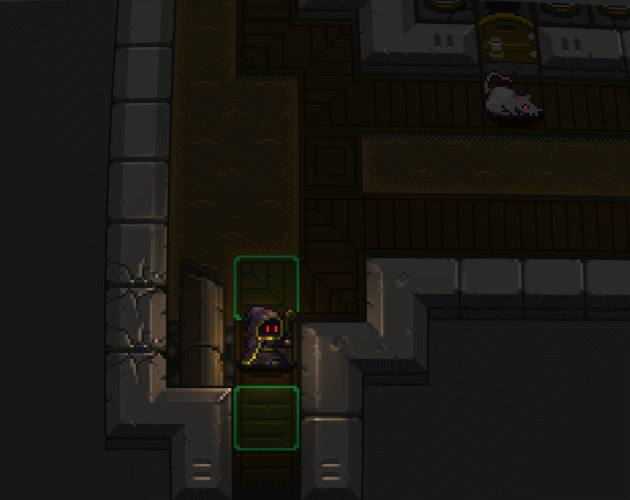 Still I think we're making good progress towards a distinct and interesting look! We're currently having a bit of a debate whether it's still too dark for the lighthearted, quirky game we are making. What do you guys think?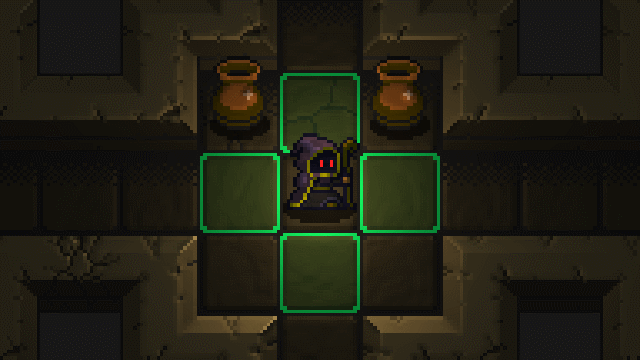 Also, let me know if anyone is interested in a tutorial!