Hello everyone,
I know many of you must feel annoyed for our delays. But that's something unintended that always happen in new indie game developer. But don't worry, we still make progress. And now we're on the last steps of the development. Here are our updates:
1. Writing Department (100%):
This includes NPC dialogues, quests, storylines
2. Sound Department (100%):
This includes:
- SFX
- Soundtracks
- Voice Overs
3. 3D Objects Department (100%)
This includes in-game objects, equipments, and texturing
4. 3D Characters Department (15%)
This includes animation
5. 2D Department (95%)
This includes 2D version of characters and GUI designs
6. Development Department (50%)
This includes every functions in the game
7. Design Department (10%)
This is our current focus. When this one reach 100%, we'll publish the game right away.
And here are some screenshots for you to see:
1. The Inn Room
This is where you'll stay temporarily when you're far from home. Do you think the curtains should be in green or blue instead?

2. The Mansion Room
You are the child of a king! Even when your kingdom is ruined, there are still some people who respects you. You'll live in a mansion, though it's a mansion in a village (Su Jin Village). And this will be your room. Do you need something else in your room?

3. Su Jin Village
This village seem a bit... drab? But don't worry, we'll make it into a beautiful village soon (don't forget that this is our focus right now)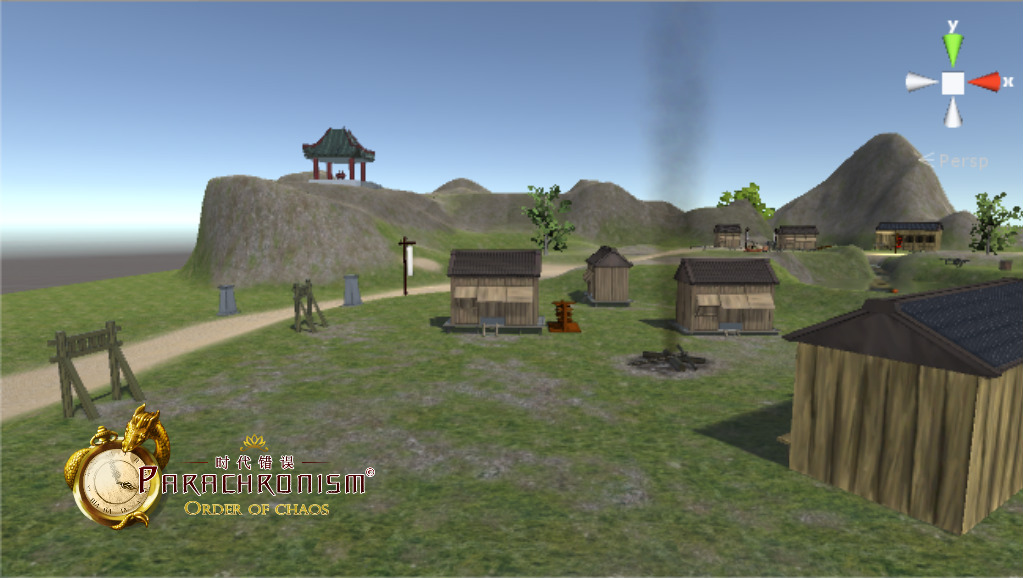 That's our current update. Since we're working on the game design now, you'll be able to see more in game screenshots soon, or maybe play the demo version in the village? Feel free to leave a comment. Your comment is really appreciated.