Weekly Wrap-up Highlights #8:
07/11/2016 - 07/30/2016
Hello everyone!
It's been another couple of weeks since our last update. This wrap up is smaller than the last few due to there being less changes needed since reaching Alpha testing.
Private alpha continues!
Our first adventure, "The Gathering", is fully playable now with about 2 hours of game play available (more if you take your time and far less if you really rush it). The boss is now complete and you can now "finish" the adventure upon defeating the boss. There is enough equipment and spells available to take you up to level 10, but current testing seems to land you around level 8 by the time you reach the boss.
Mischieviots remains in private alpha testing as we continue gathering all kinds of feedback on the mini-adventure being used to test out all the mechanics of the game. If you are interested in helping out with bug finding, feedback etc, give me a shout and I can help you get started!
Latest updates
To avoid "feature creep", we've pretty much held back on adding anything new at this point and are more focused on polishing what is there now. We've recently purchased a large number of icons and have been placing those into the game replacing the previous temporary one's. We also have two musician's working on sound effects and additional music for the game; we can't wait to see how these turn out!
In the meantime, here are a bunch of screen shots showing you what many of the new icons look like: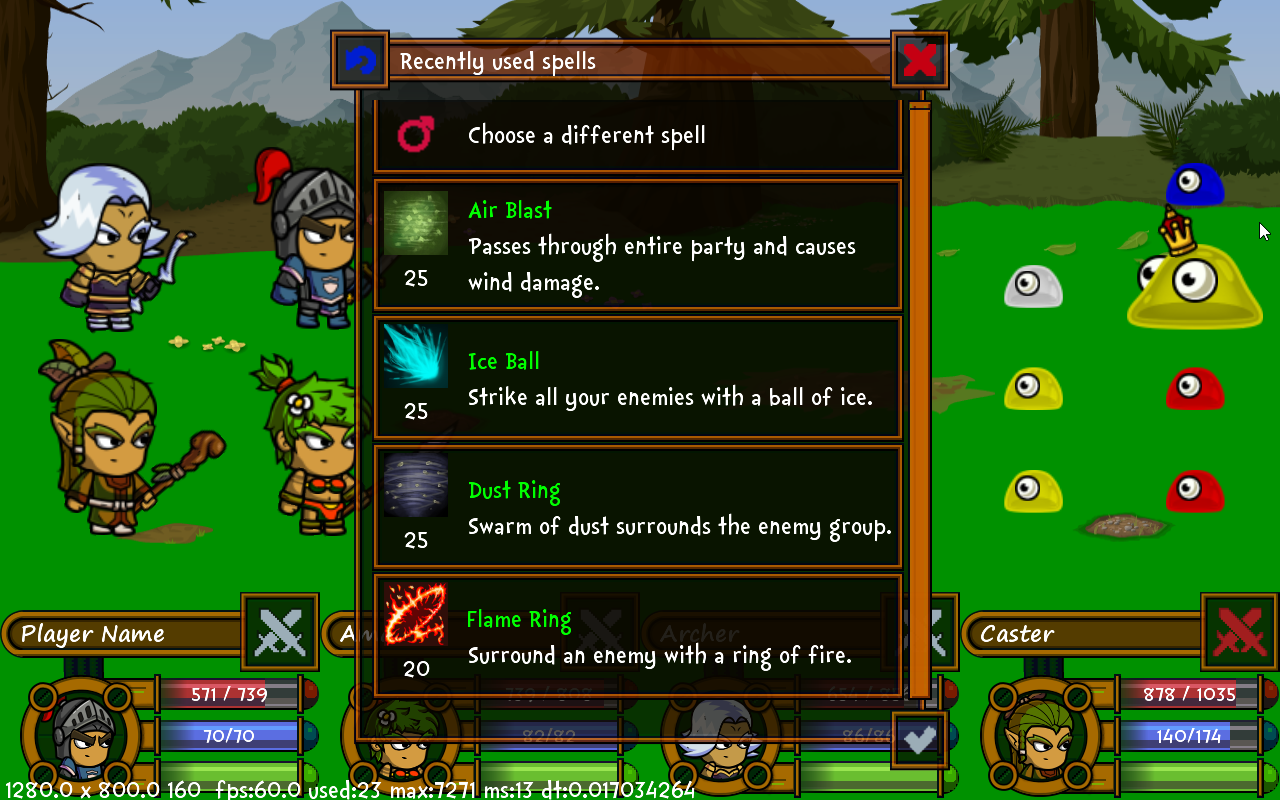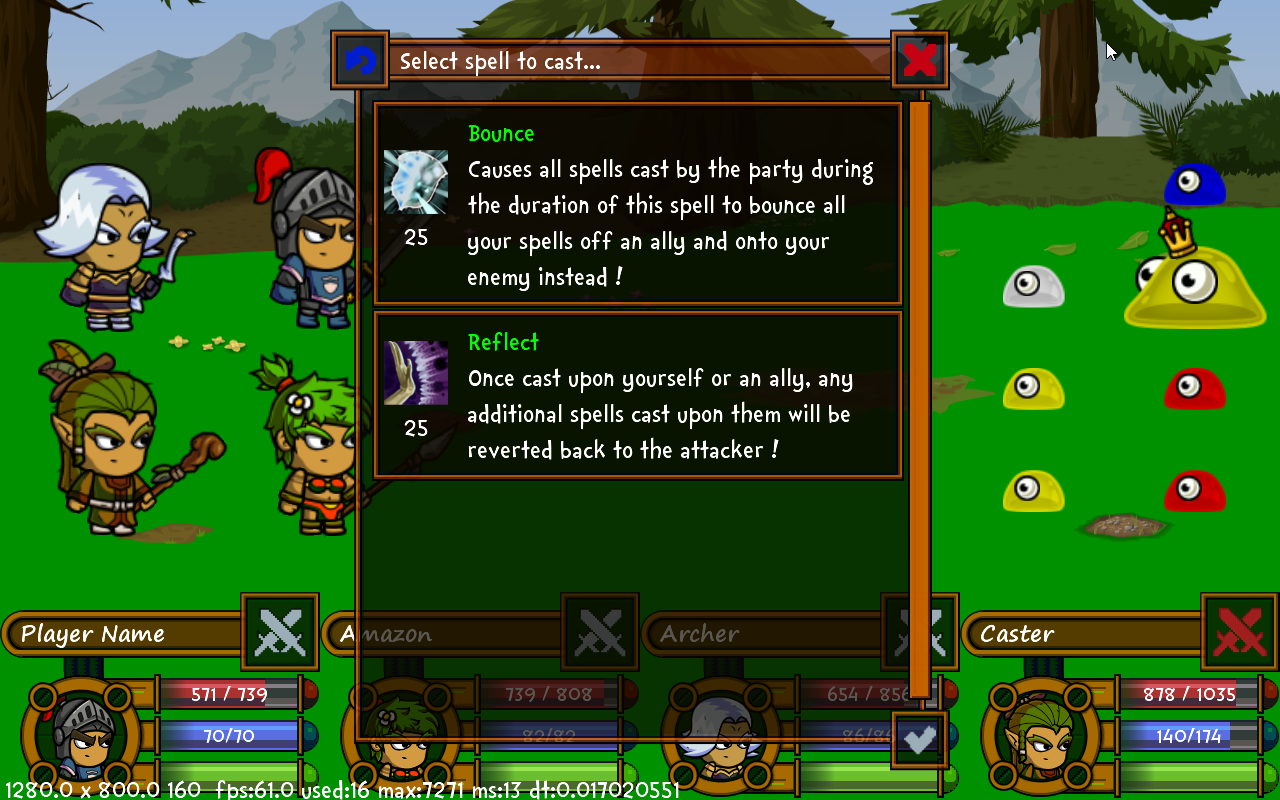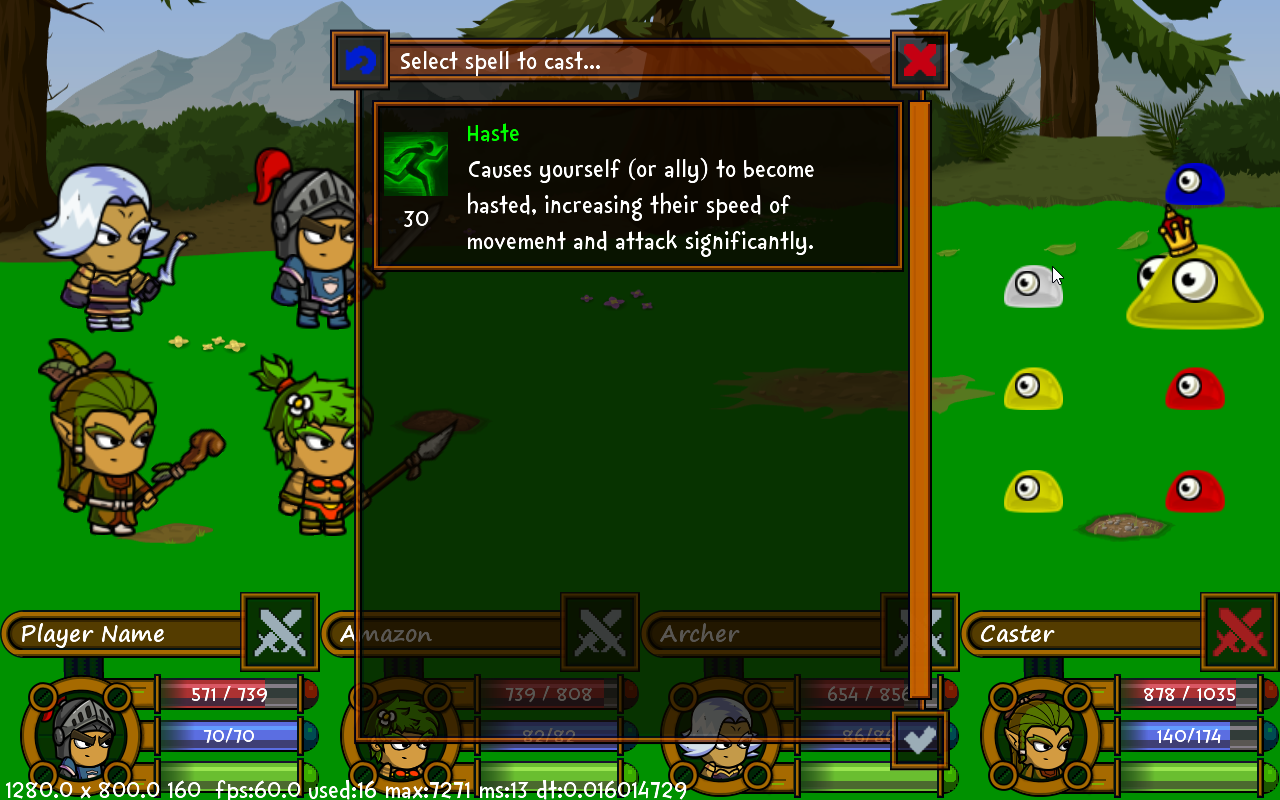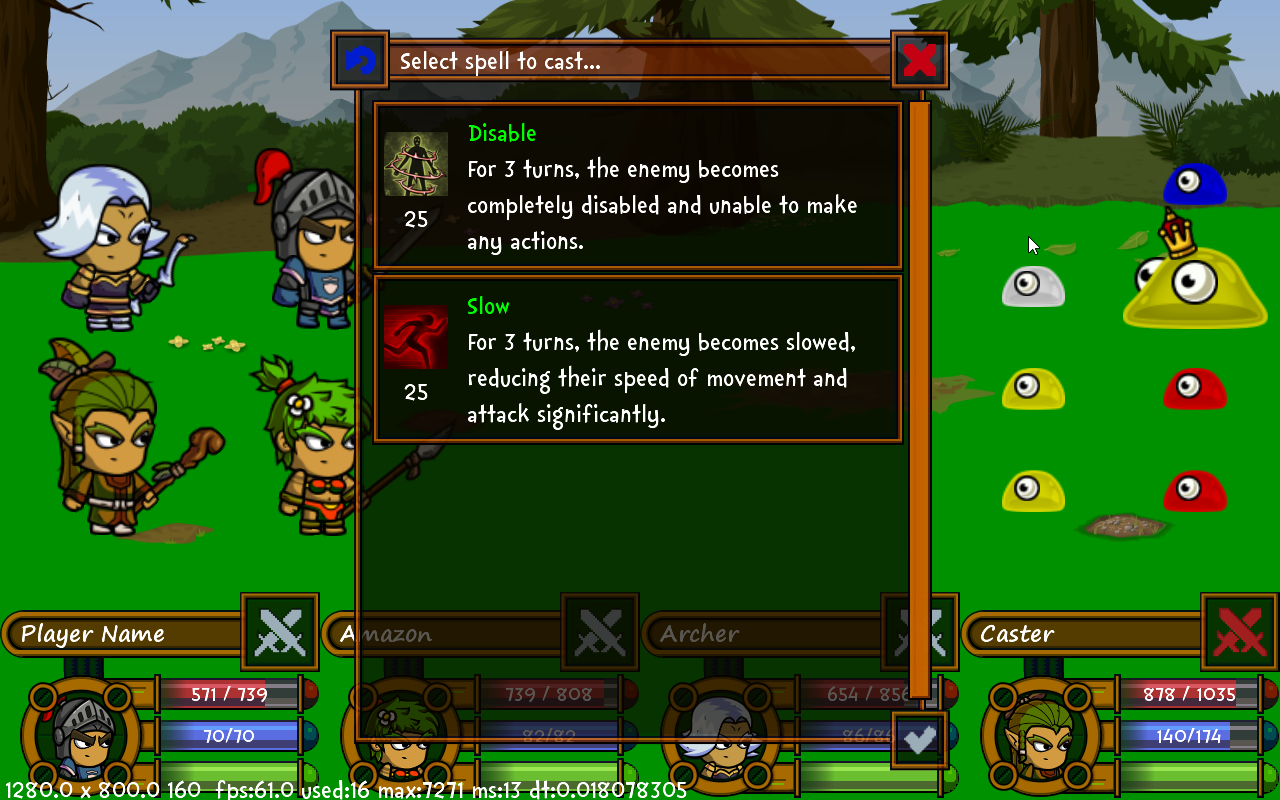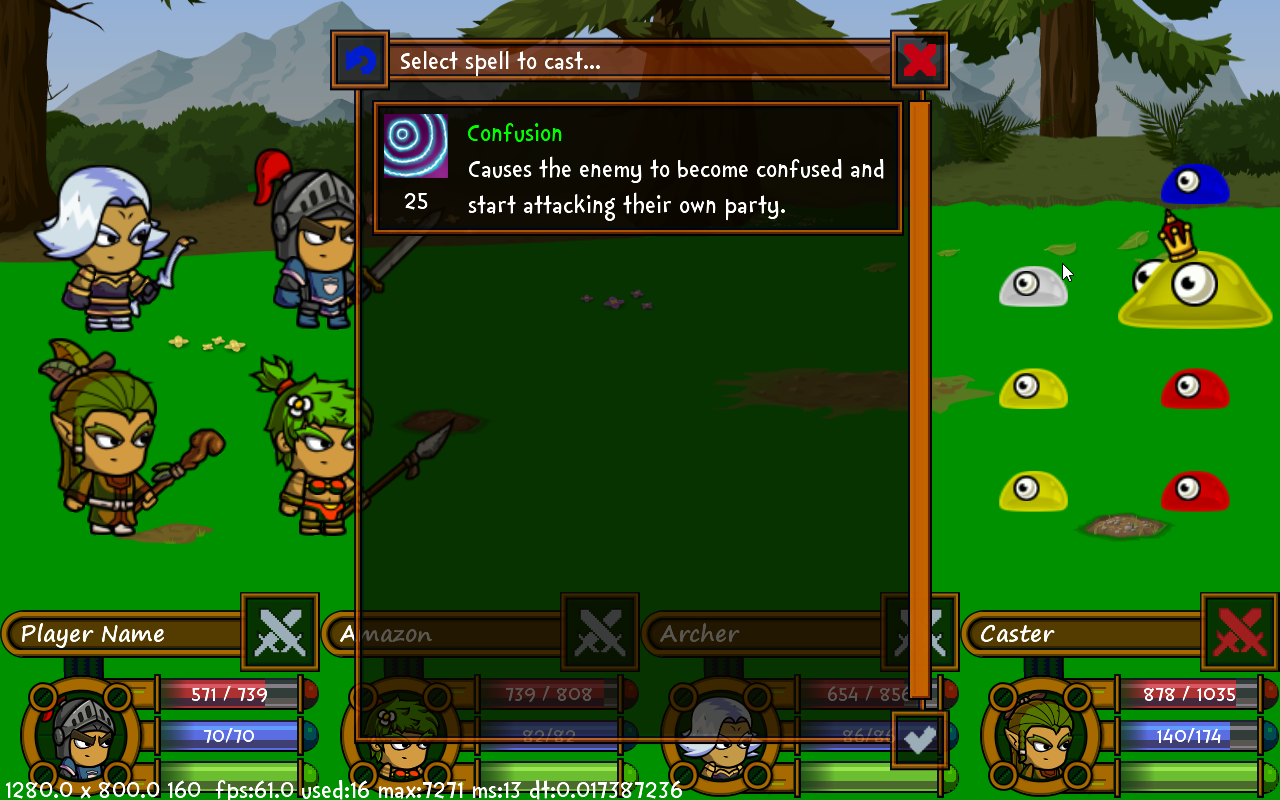 Want More?
If you're interested in reading more about Mischieviots, or catching up on older posts, feel free to visit us at: