With this week's update, we felt it time to keep you all up to date with some of what happened behind the scenes. Including of course our efforts and progress in polishing and updating our game. But also a few ventures we have taken upon ourselves to increase visibility and spread the word of the horror come. And the issues we have had to overcome as part of the process.
As some of you may know, one of the largest gaming events was set to take place this very week. That event being EGX Rezzed. An event where many up and coming indie titles make themselves known. Allowing a far greater public exposure than any local event we have attended. And while we were discussing the logistics behind showing our game there and have indeed prepared to do so. The recent situation with COVID has thrown a wrench in our plans which unfortunately meant EGX got postponed, and Dark fracture would have to linger in the shadows for a while longer.
While that, of course, was far from ideal, we have kept on our production. Snippets of which we have revealed week by week in these very articles. EGX wasn't the only venture we have taken upon ourselves. Another being in the form of a steam release. Or rather, a steam page at the moment. Which, to those unfamiliar with the process might appear like a simple enough task. However, it was far more arduous than first expected. A lot of effort on the administrative side of our production was put into making that a reality. But that too is a hurdle that we would overcome. And before long Dark Fracture would be visible to a larger crowd yet.
Sadly, another wrench has found its way into the tireless gears of our production. This one taking on the form of technical difficulties. Namely issues with, and eventually the loss of one of our few work stations delaying us further. But in its place, we bought a new and far superior one. And while the delay was unwelcome the new machine in our possession is welcome indeed.
And with that all out in the air and behind us. This week we have still taken a step forward. Not only in the form of finalizing a few more assets and polishing up some visuals. But in the form of optimization. We have greatly reduced the amount of space our demo would demand off of our users. This would allow more people to download and play Dark Fracture without needing to worry about space nearly as much. While up until very recently our demo would have demanded 9GB of space. After our most recent optimization, we have cut it down to a mere 4GB.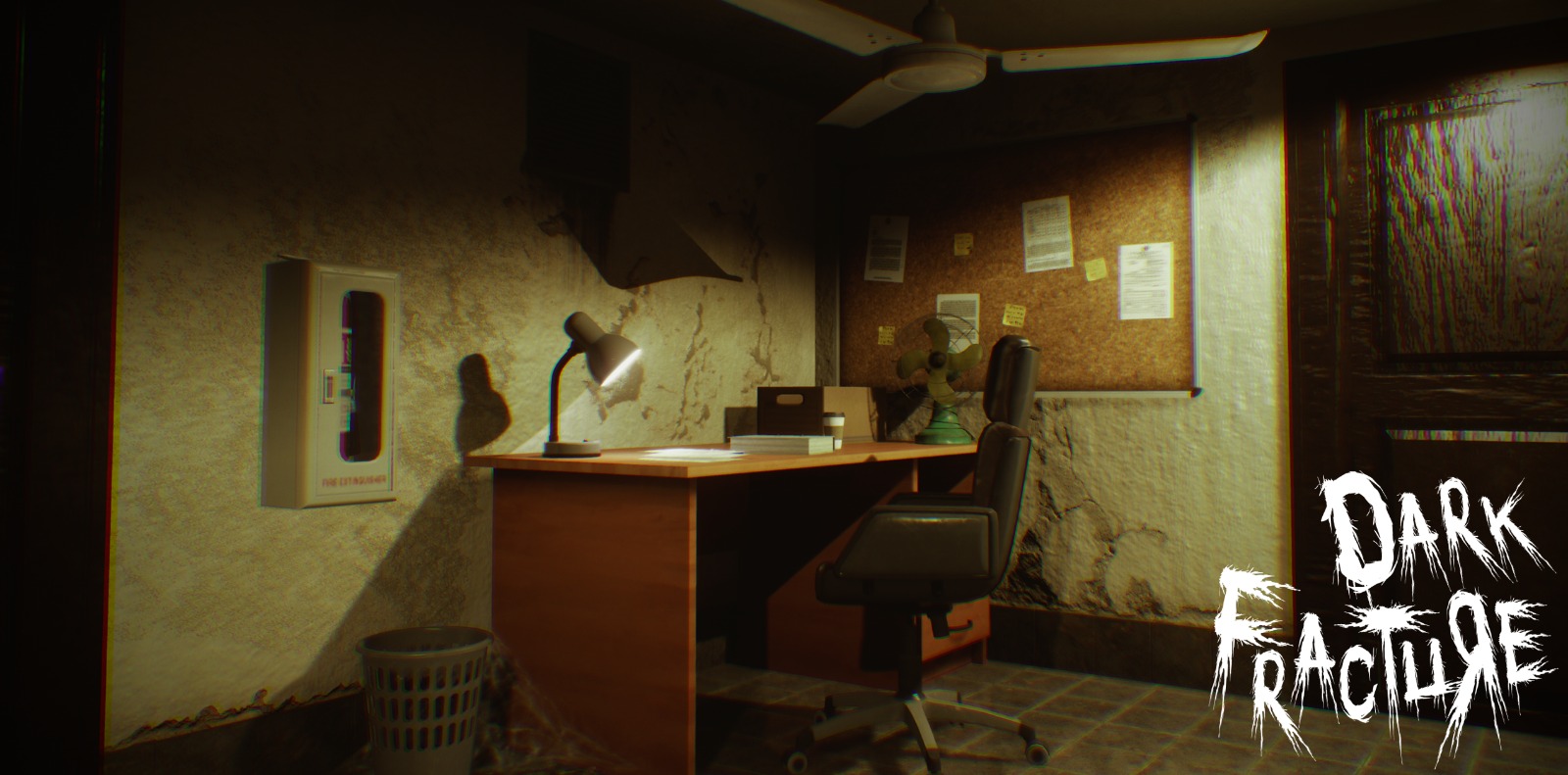 Busy as the week had been, as mentioned above we do have new assets and visuals to show for our efforts. Some we have already teased as they were being made, some have not been revealed at all. And as ever, this week we would tease just a bit of what we have delved into as part of the work we have done. The pictures before you this time have been taken in a working environment and thus may not represent an in-game scene.

Also, grab a quick look at the planned shirts we had for EGX!