Salutations everyone and welcome to the second weekly update of INT!
We have got a great post prepared for you all today, but there is unfortunately one small matter which we must discuss before delving into all the juicy details contained in the sections below. That matter is, of course, the upcoming holiday season. While a good portion of the Starboard Games LLC team will continue working on INT during their free time over the next couple weeks, progress will likely be slower as everybody takes some well-deserved time off to rest, relax, and spend time with their families. Because of this, next week's update will most likely be a touch shorter than usual with the week after that containing the newest episode of the Rogue Space Podcast.
Anyway, without further ado, let's delve into this week's new content!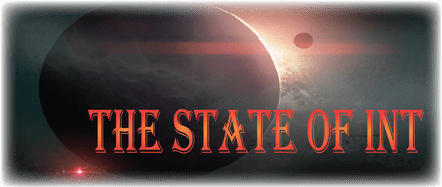 The programming team was hard at work this week, as the disposition system that they have been developing has now moved into testing. The basic idea behind this new system is to signal a non-player-character's personal disposition towards the player based upon in-game stimuli within a scene. In other words, this is that system that determines how well-liked a player is by a particular NPC regardless of faction affiliation.
We can delve a little deeper into this with an example…

As you can see here, all these characters within a specific scene are perfectly content with the way things are. They are neither pleased nor displeased with the way in which the player is acting and, as such, are idle.
When the player decides to poke the ACP soldier on the left, however…

That particular ACP soldier is now slightly more displeased than they had been earlier.
Notice, however, how the attitude of his companion on the right has not changed. Nor have the attitudes of any other characters within the scene. This is because each NPC has been given individuality which allows them to make personal decisions about the player. So, even if the player decides to poke that soldier on the left again…

The soldier on the right's attitude still does not change as the player still has not done anything to upset them.
There are limits to this, however, as if a player upsets one particular character within a scene enough to prompt them into entering combat…

Then the disposition of all other NPCs within the scene belonging to that character's faction or group immediately enter into combat as well. This provides us with a fairly simple method through which we can not only trigger combat in certain locations, but also lays the groundwork for how relationships between the player and NPCs will function within INT.
As such, through the implementation of this disposition system, we can trigger events such as combat from a variety of scenarios and player actions in both localized spaces and across the larger map. If players are trespassing on private property or in restricted areas, act hostile towards NPCs ("They shot first!"), or insult/upset through their dialogue choices, the disposition system will set up everything needed to get the combat rolling.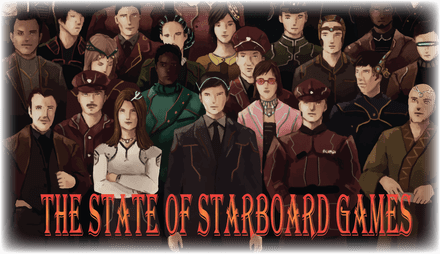 Everyone on the team has been hard at work this past week as we all are sprinting towards the holidays and the end of INT's second year in development. Fortunately the myriad illnesses that came with the winter season also seem to have run their course and, as such, many of the tasks we set for ourselves are getting completed in a timely fashion. We are still searching for a Character Modeler, a Texture Artist, and a C# Coder as well, so if you think you might be interested in joining up with the Starboard Games LLC team for the upcoming year, make sure to check out the job postings on our careers page.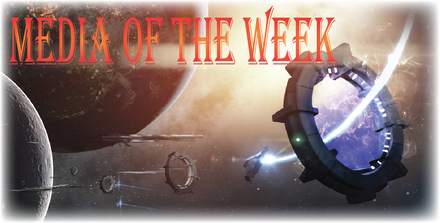 As players venture through the war-torn streets and underbelly of Bastion within the INT demo, they will sometimes come across journals, pictures, and emails that were discarded or left behind when the fighting broke out. Within the development team, these pieces of lore are often called "War Logs" and are specially designed to allow players a look into the minds of those citizens, soldiers, or criminals who wrote them.
This week we will be looking into the final words of a civilian caught in the middle of the battle raging all around him upon the ruined streets of New Vegas.