Welcome, one and all, to the tenth Weekly Update for INT, the upcoming Western/Sci-Fi RPG with Roguelike elements which we here at Starboard Games LLC have been hard at work developing for a little over two years. While It has been a long and rocky road at times, our current team is stronger and more deeply motivated than ever before to create a release a story-driven product that we are certain gamers will enjoy.
As per usual, there are a couple of minor details for us to glance over before we examine the nitty-gritty developments of the week. Do not worry though, we shall try our best to keep this section brief.
The date for RavenCon 2016 is coming up quickly and that means that INT's convention build is sprinting towards completion. Up to this point we have been wary of releasing developmental footage of INT whilst it is in an unpolished state, but we can ensure you that this will change after the build has been unveiled in late April. Whether or not we release the convention build online for the world to experience is still up for debate, however, as there are many on the team who are for it whilst some think that we should keep this small demo exclusive. Your opinion on this matter is important to us, however, so make sure to let your voice be heard in the comments below or on our Twitter, Facebook, and/or Reddit feeds.
With that out the way, let's jump right into the next section!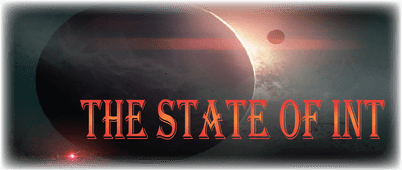 We are going to go over something a touch more unique than usual today… Furniture!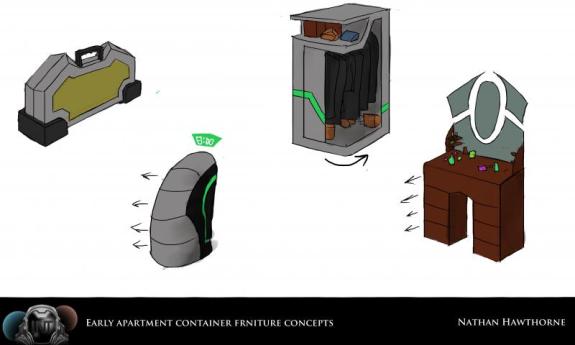 While in-game furniture is not something that is typically discussed when dealing with projects outside of those where you spend countless hours designing a virtual home, it is an extremely important aspect of creating an immersive environment for players to explore. It is one of those things that allows a player the opportunity to learn more about the environment in which they have been placed, providing them with context clues into the nature of their surroundings.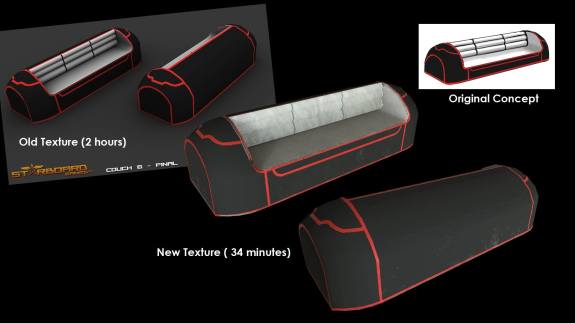 Since INT is set in the year 2248 and space travel has become relatively commonplace, furnishing within the universe has evolved slightly whilst maintaining distinct similarities to the styles we have today. The primary difference, as you might have noticed in the image above, is that furniture has become sleeker and more capsule shaped than the more straight-edged look that is common today. While it is not a massive, life-changing difference, it is a small touch which differentiates the universe of the game from that of present-day Earth.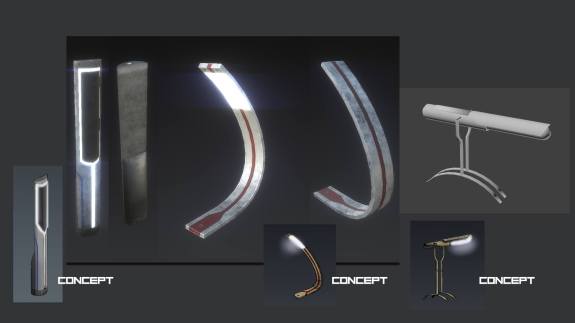 Much the same styling can be seen in these lamps as could be seen in the couch, each one having a distinct design that is similar yet dissimilar to anything that we might see today. What is perhaps most interesting about these lamps, however, is the abnormal shape of the bulbs they take as none of them look like your typical lightbulb. These tiny details are what could help clue players into the difference between their real-world environment and that of the INT universe.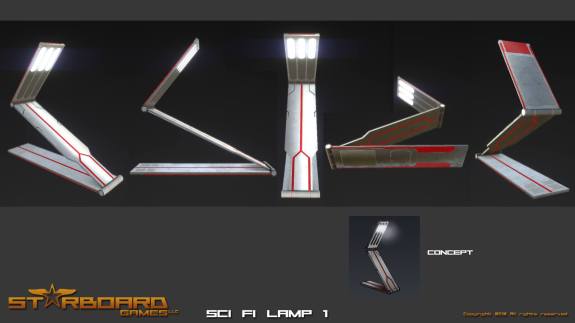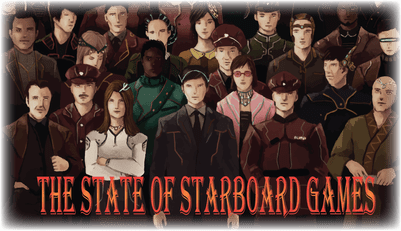 Many of the models seen above were completed by our fantastic Art Lead, Matt Parkin, during the asset-painting event he hosted on his Twitch channel – The Polygon Pilgrimage – last Saturday. The turnout for the event was fantastic and there was even some conversation going on in the chat at times. On the same night, we also hosted our latest streaming session for "INT Plays D&D" and the decent audience we managed to acquire seemed to have a fantastic time as well. Because of this, we are pleased to announce that Matt, the D&D group, and other members of the INT team will likely be producing more streaming sessions like these in the future.
In other news, it seems like there will be quite the showing of Starboard Games LLC team members at RavenCon this year! One of our Writers, our Writing Lead, our Animation Lead, our PR Lead, AND our Lead Designer will all be present for the weekend. These are all awesome people to chat with who know a lot about INT, game development, and gaming in general. If you are headed to RavenCon this year, make sure to stop by and say hello.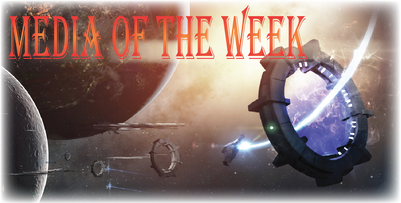 Today we are releasing some early concept art for the Scorpion-Class Fighter that was revealed in the second teaser trailer for INT. This ship, used by the UCE as an in-atmosphere assault vehicle, is not only agile as it slices through the air to take out opposing fighters with relative ease, but also houses retractable guns that can rip most ground-based units apart in a matter of seconds. It is possible that the player may run across one or two of these during their flight from Bastion, but unfortunately the vehicle itself is not capable of surviving in the vacuum of space and thus is useless to them in their fight for survival.
The Scorpion-Class, as such, is a deadly opponent which players should be wary of should they ever meet.