Greetings all!

We talked a lot about Warlander in the past months and presented you with the most important aspect of the game - combat and its features. We also showed you the Shrine of Seers as one of the many environments of the game (you can check the other environments in the video here). Now, we need to talk about the future of Warlander - where it is now and where it will be in the months to come...

Warlander was initially conceived as an ambitious project. When the original concept was presented, the whole team was quite eager to jump into it and be a part of something as great as this game. However, the scope of the project turned a little too huge for an indie team, even one as highly motivated as ours is. We are sure that we created a unique take on stamina-based combat and an interesting setting that has all the hallmarks of a great IP. In order to avoid doing wrong by it, we decided to take a streamlined route to finish the game. To do that, Warlander is in the process of genre pivoting. While the main gameplay features - tactical combat, slicing, aiming - will stay the same, the form of the game is going to be changed. It will become a roguelike combat-focused action game set in a procedurally generated world. We believe that this shift represents a perfect match for what we want to make in terms of gameplay. Also, this is something that is both achievable and more importantly completely keeps the focus on the main feature of Warlander - combat.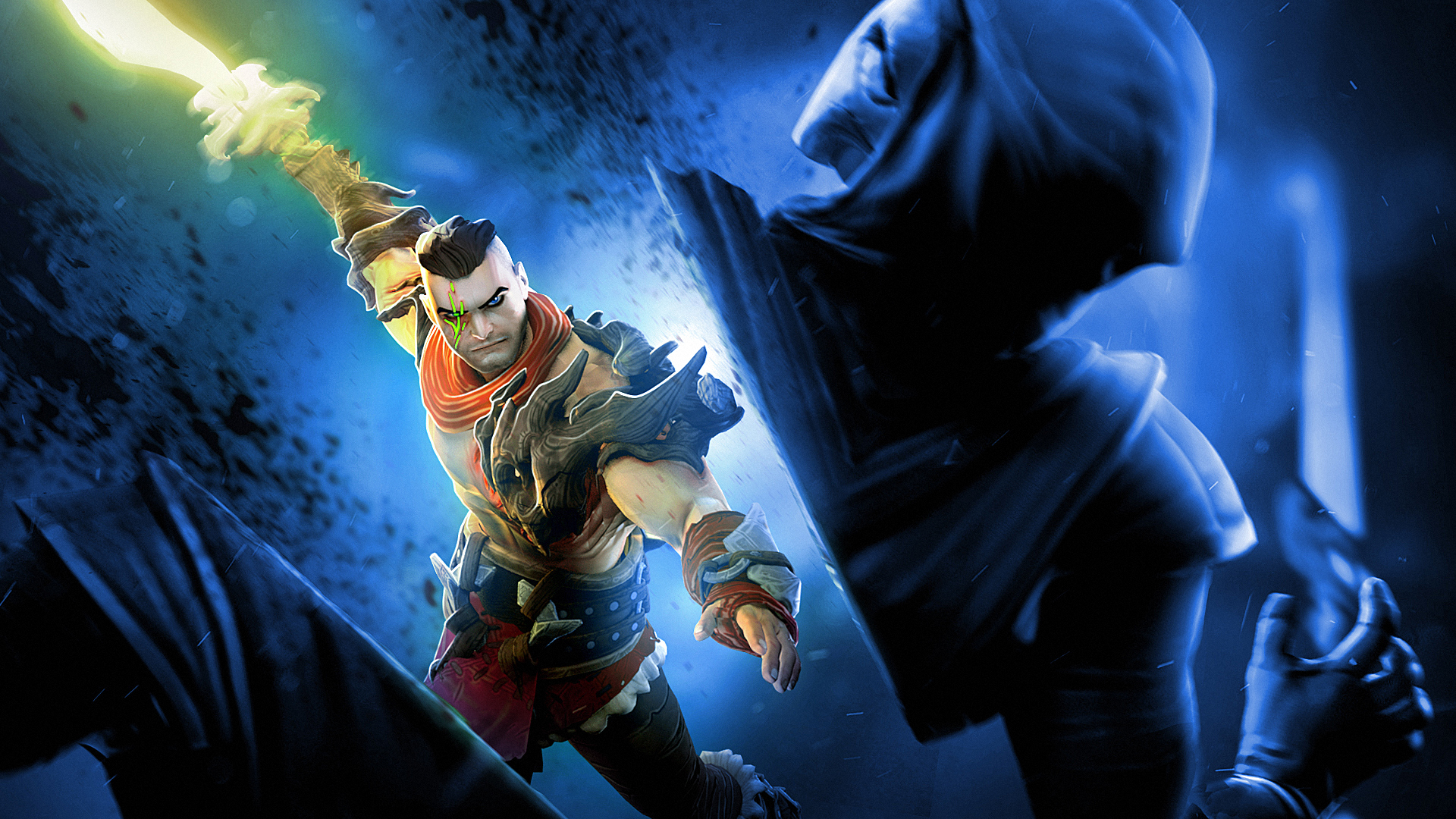 The Procedurally generated map is divided into three thematic tiers, each with its own perils and mysteries. Arenas will be quite different - in most of them, Bruce is attacked by the members of the Techno Order and must kill all the enemies by using combat and environment. In others, Bruce will have the opportunity to approach the Devouring Tree (aka the Tree from the Trailer) and offer pieces of enemies to it to obtain access to new combat powers. And of course, you will also have the opportunity to fight with different bosses. If Bruce fails and is killed at any point during the run, the Forest resurrects him, but at the cost of the player needs to start the new run.

As you can see, this structure offers a unique experience for each playthrough, since no two runs are alike and thus every player is granted with a special - personal, so to speak - adventure each time a game begins. Arenas with combat will have randomly generated enemies so the players may try different strategies and the battles are never the same. Random setup of the environment which players can use to kill enemies makes every arena feel different and memorable - "Do you remember that time when I squashed Technos under a ton of rocks?!" All this is in line with our (and we believe yours, too) idea to make Warlander a unique and challenging game, where players will have the opportunity to test their swordsmanship.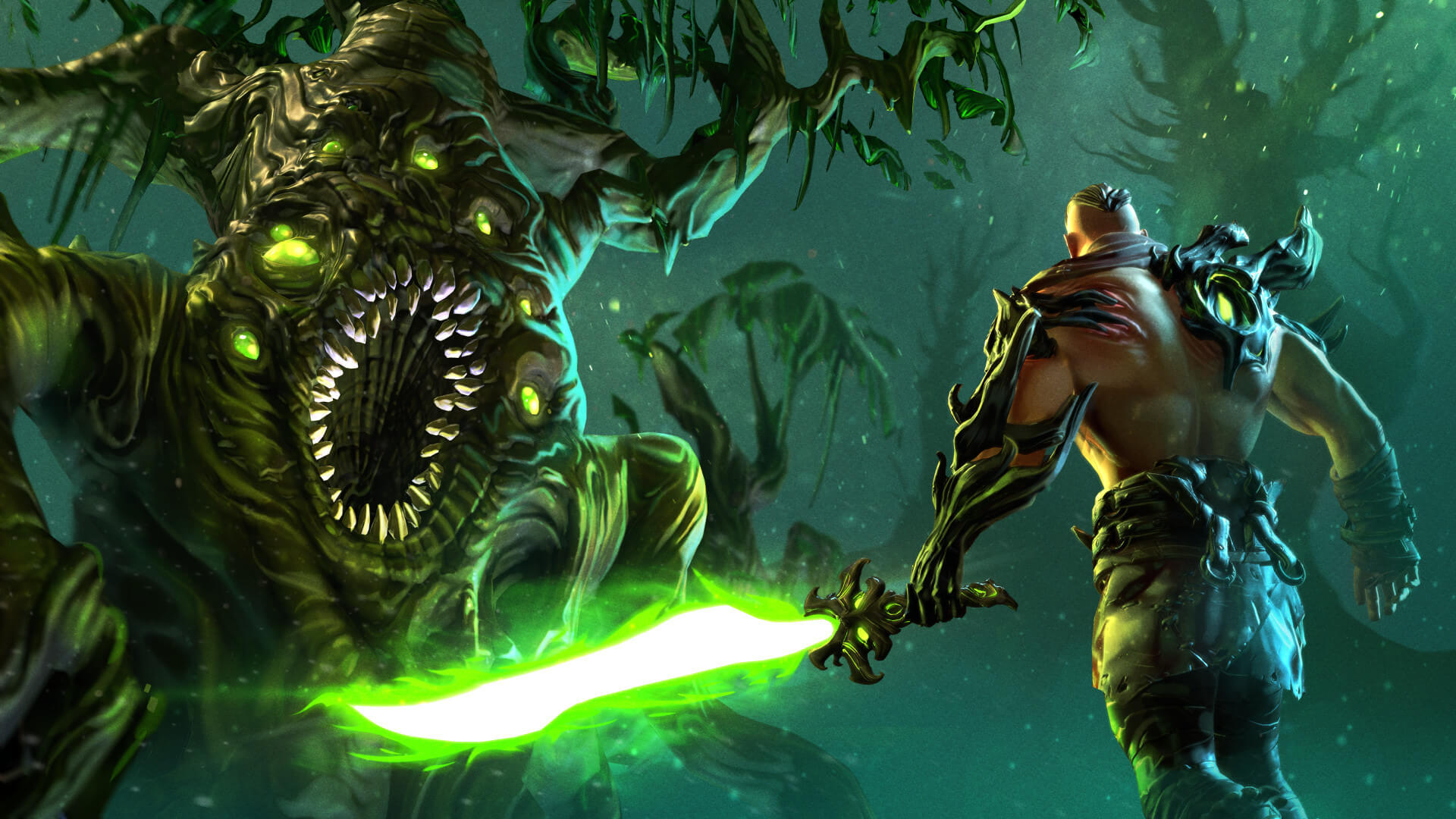 Second, our goal is to make a game that will test your skills. Making a challenging and engaging game is never an easy task. Numerous rounds of testing are needed in order to balance it properly, especially a roguelike type of game. That's why we decided to pursue the Early Access way. Our initial timeline remains the same, with small adaptation - the release of EA version in early 2020, and full release later that year. That's why we kindly ask you to support us in EA and give us the much-appreciated feedback that we plan to use in order to make Warlander an engaging experience. Now, we know that a lot of people don't like the EA or had a bad experience with it (or great, and thus have quite high expectations of games in EA). Still, we love Warlander and we decided to do all that it takes to deliver it to our community. That's why we'll keep you informed and updated about the progress regularly, so you can see our commitment for yourself. By being part of the EA community, you will be giving us invaluable feedback and influence the development of the game in the right direction.

That's all for this week... And that was a lot. We'll keep you updated on the progress of the game in the days and weeks to come. Remember to add us to your wishlist on Steam and also to follow us on Twitter, Youtube, Facebook and join the Discord as well!