It's with great pleasure that we announce today the release date of Journey For Elysium! Our VR Adventure will set sail on the 31st of October.

Our VR game, inspired by Greek Mythology, will be available for the Oculus Rift and HTC Vive for $19.99 / €19.99 / £17.99. Players can download Journey For Elysium on Steam, Oculus Store and HTC Viveport, with a 15% discount on Steam during one week after launch.

The players adopt the role of an unnamed hero who has passed away and finds himself trapped in the underworld. In order to reach Elysium, and subsequently obtain redemption, the mysterious traveller must use all his wits and skills in a series of increasingly elaborate twists and challenges. In this story-driven VR game, you're drawn into a deeply rich and immersive world inspired by ancient mythos and, along the way, you will discover more about the protagonist's enigmatic and shrouded past.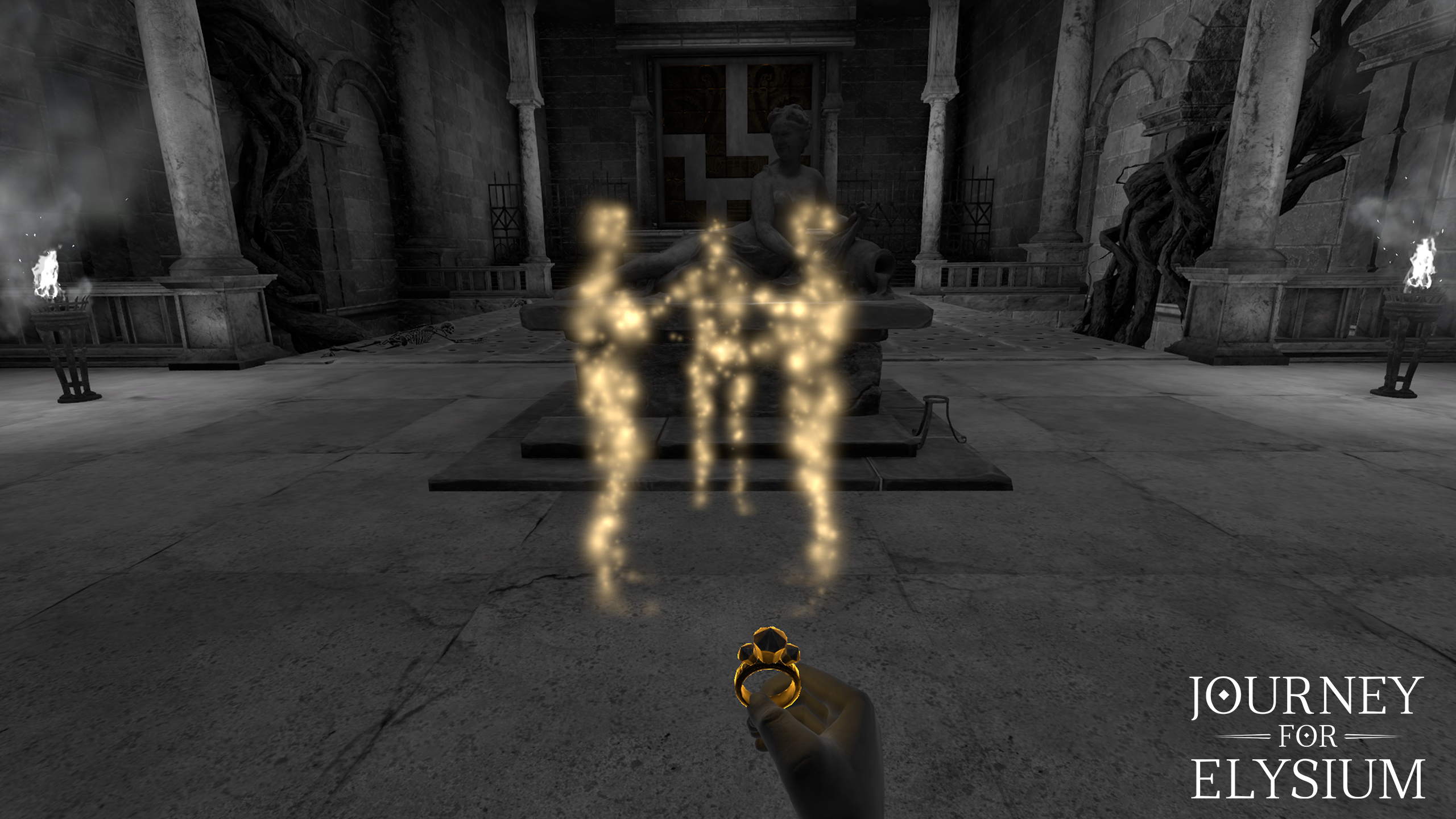 Key features

Art style: Enjoy the black and white art style inspired by the paintings of Gustave Doré. The high contrast art style fits best in recreating the desired atmosphere of the underworld. In addition, you will find golden highlights here and there, which will guide you further along the way.

Puzzles: Journey for Elysium brings back the excitement of classic adventures games of the 90's and revamps them for a new era. Look for clues and solve an increasingly complex range of puzzles, challenges and tests to move the story forward.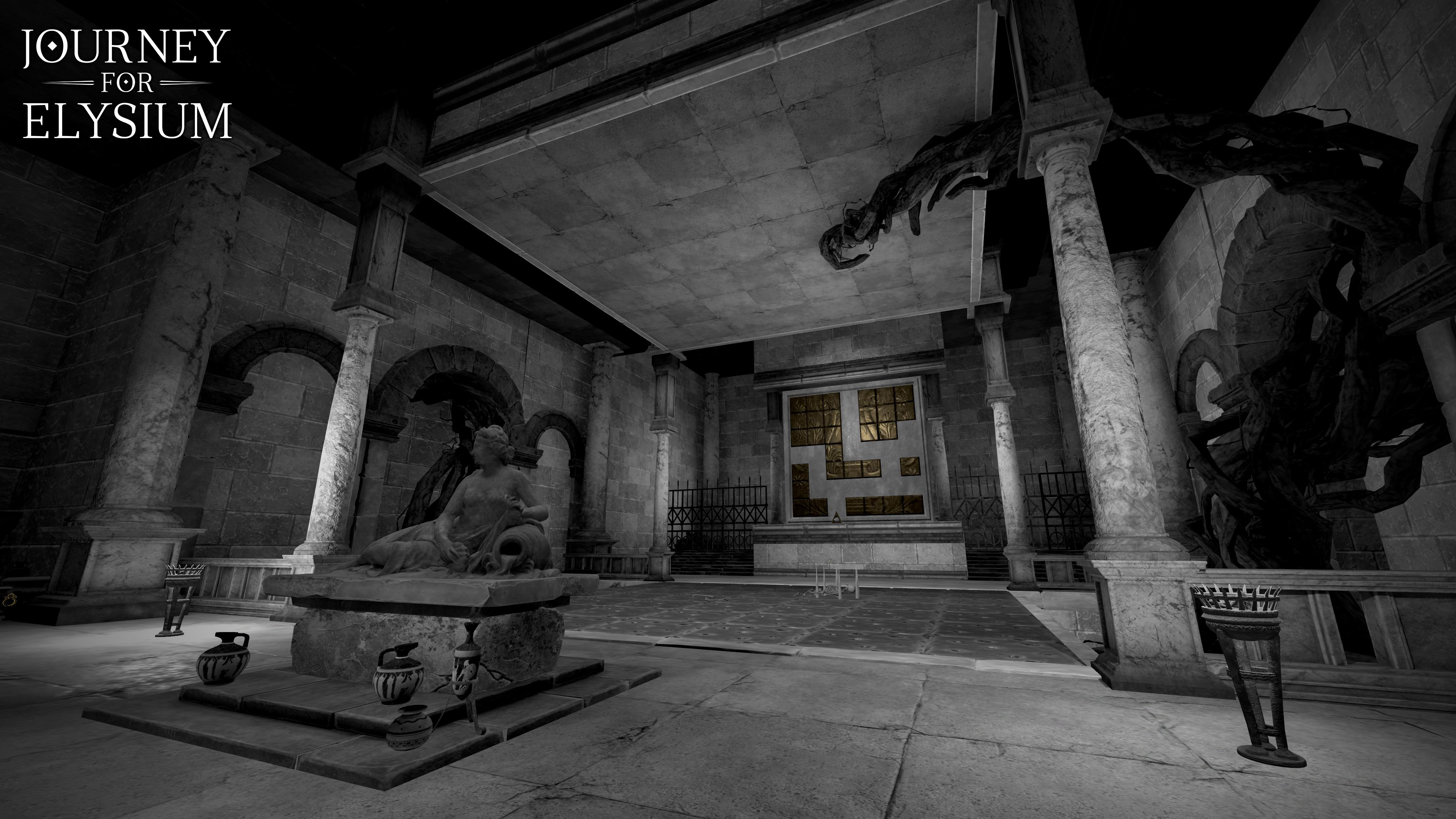 A lot to discover: immerse yourself in a rich world, grounded between history and myth. Explore breathtaking environments and unravel surprising facts of the Classical antiquity. Connect with your senses to this VR storytelling experience.

Mechanics: Travel on the river Styx and explore the underworld with the rowing mechanic, the most important travelling method in the game. This natural way of transportation feels very comfortable and immersive. Players will also have to climb, puzzle and shoot their way through various obstacles to proceed through the story.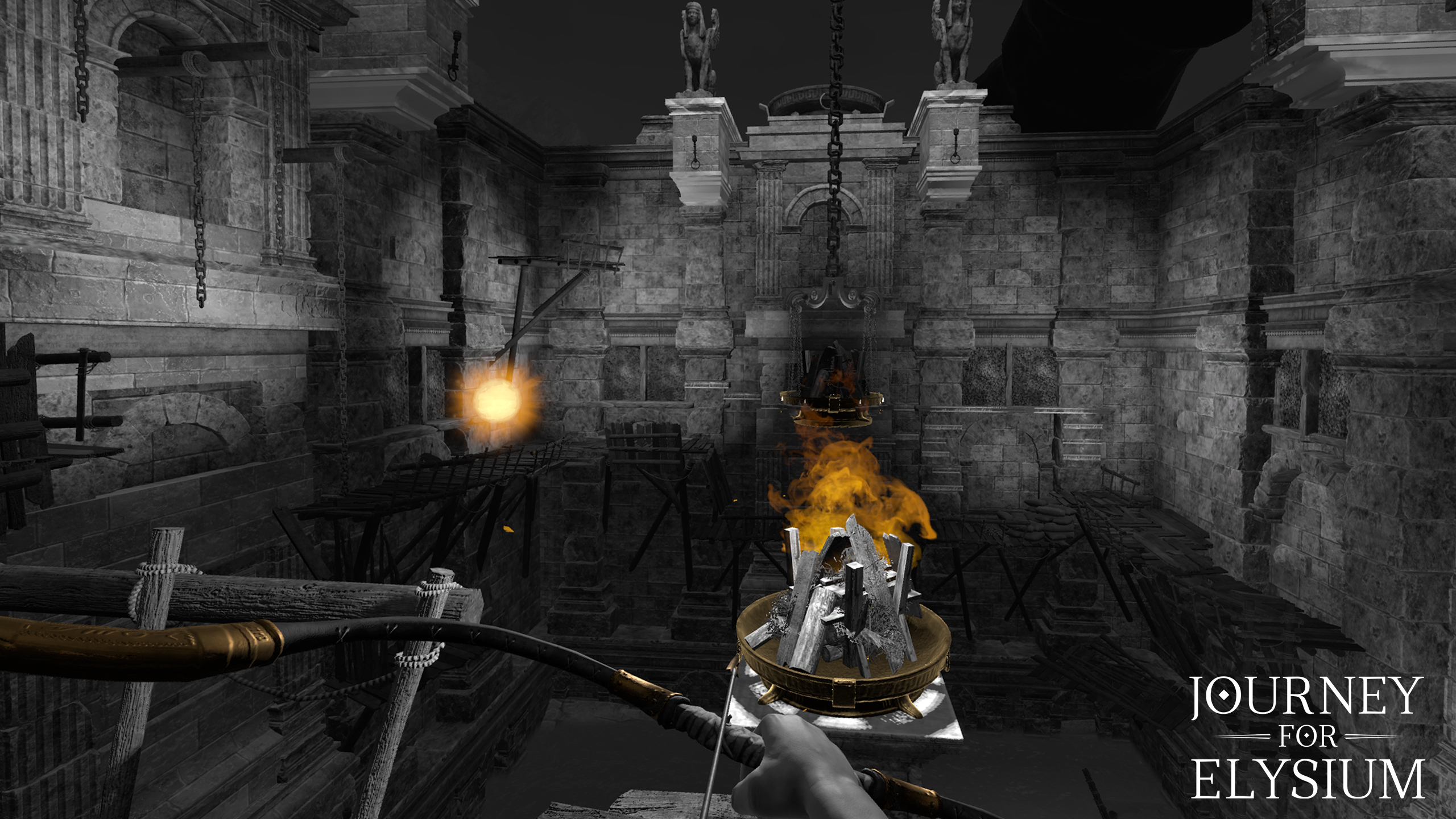 Be sure to wishlist Journey For Elysium today, so you do not miss out on the 15% launch discount.