Overview :
Tank Smasher is a fast paced 4 player local coop tank action pvp game. The main idea of the game is that it should bring back that 4 players playing side by side concept in a fast paced and fun environment. The game will feature a diverse ammount of powerups that will make the game even faster and more intense to give players that feeling we all had on super smash bros when another player was chasing after you. The focus of this project is to create a simple yet fun game that I can finish in a small ammount of time. I have yet to release a title of wich I'm quite proud of, and I hope this one assumes that position. The game will be published for webGL on kongregate and similar websites and will be avaiable as an early access title as soon as it turns into actually playable. Networking is a feature I'm still considering, it might just distance my objective for this game while increasing too much of dev time.
Video Update :
Images of the new Update :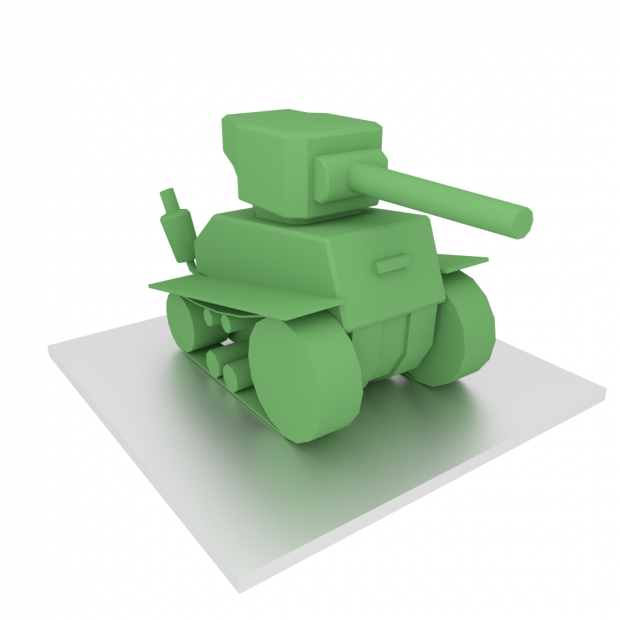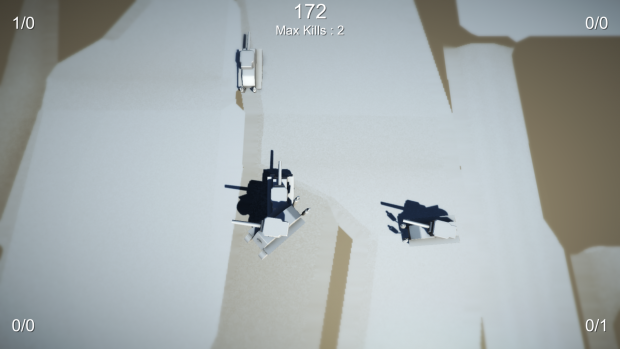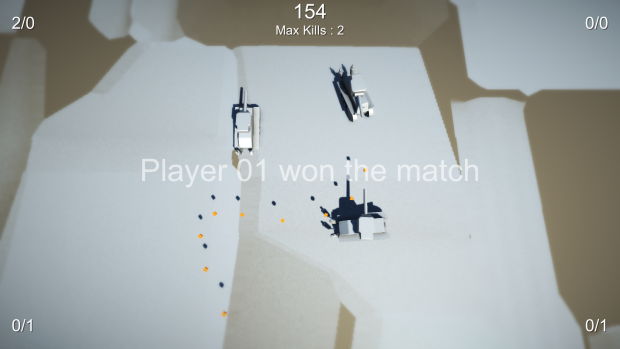 ChangeLog :
- Added Movement System.
- Added Aiming System.
- Added Shooting with 3 charging states.
- Added Jumping.
- Added Sprinting.
- Added Jumping and sprinting punishment.
- Added GamePad Configuration for up to 4 players.
- Added Keyboard and Mouse Configuration for player 1.
- Camera now follows all 4 players keeping them inside the viewing angle.
- Added Screen Space Ambient Occlusion.
- Added Vignet with blur.
- Added Bloom.
- Added AntiAliasing.
- Added Camera Wiggle on Death.
- Added DeathMatch GameMode.
- Added Timer.
- Victory now makes the game go into a slow motion state.

- Fixed Lower parts of the tanks spawning in a wierd rotation.
- Fixed Camera not tracking Players Correctly.