Vast Void will contain a classical side-scrolling bonus arcade game,
following the scouting journey of a new pilot through time and space.
The bonus game consists of worlds created with light procedurally level-design. Each world contains an array of handcrafted sections, these are then stitched together to create a unique level per play-through.
Stars can be collected to gain an extra life but can introduce a slightly harder path ahead.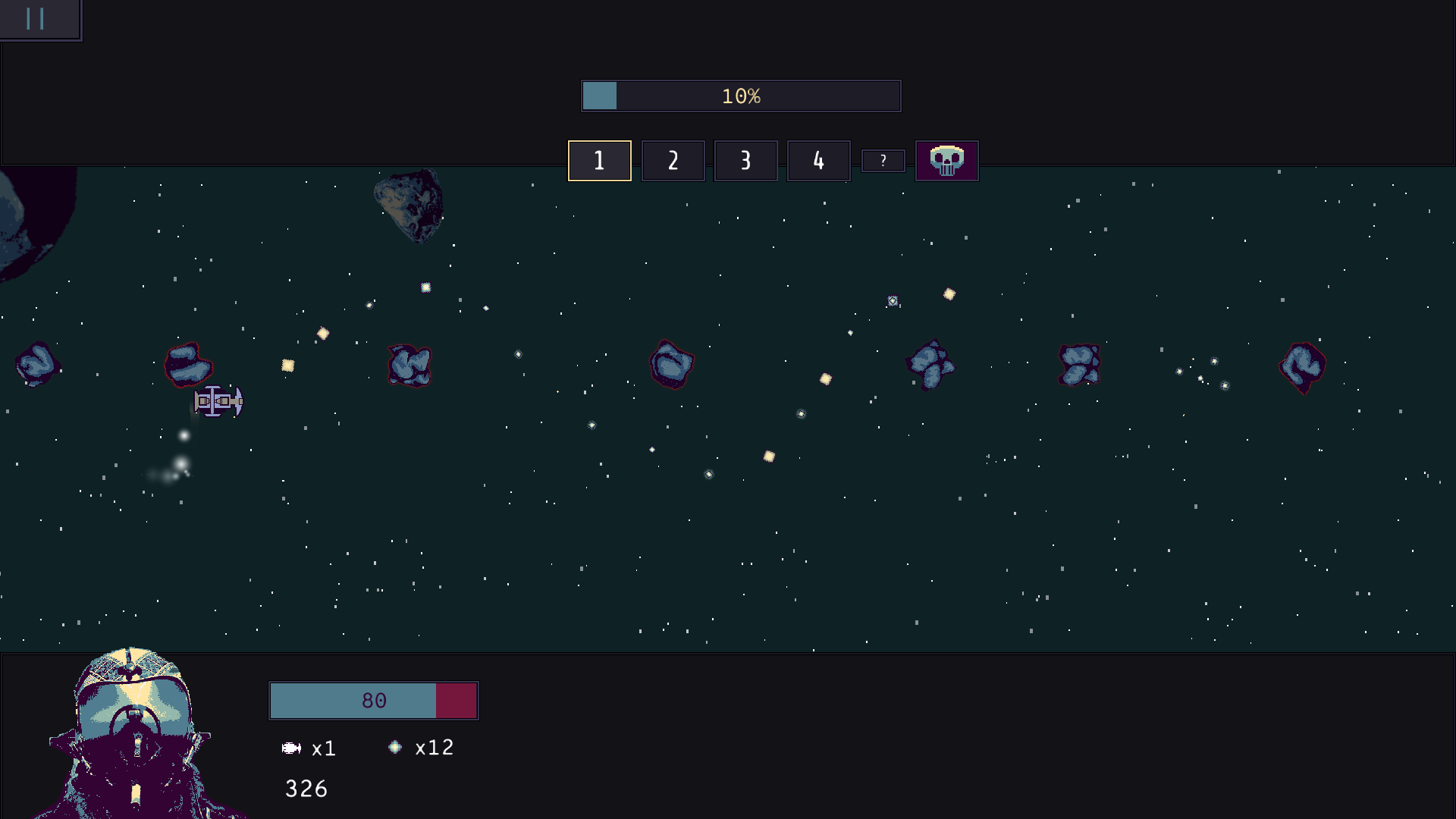 A new pilot out on a mission.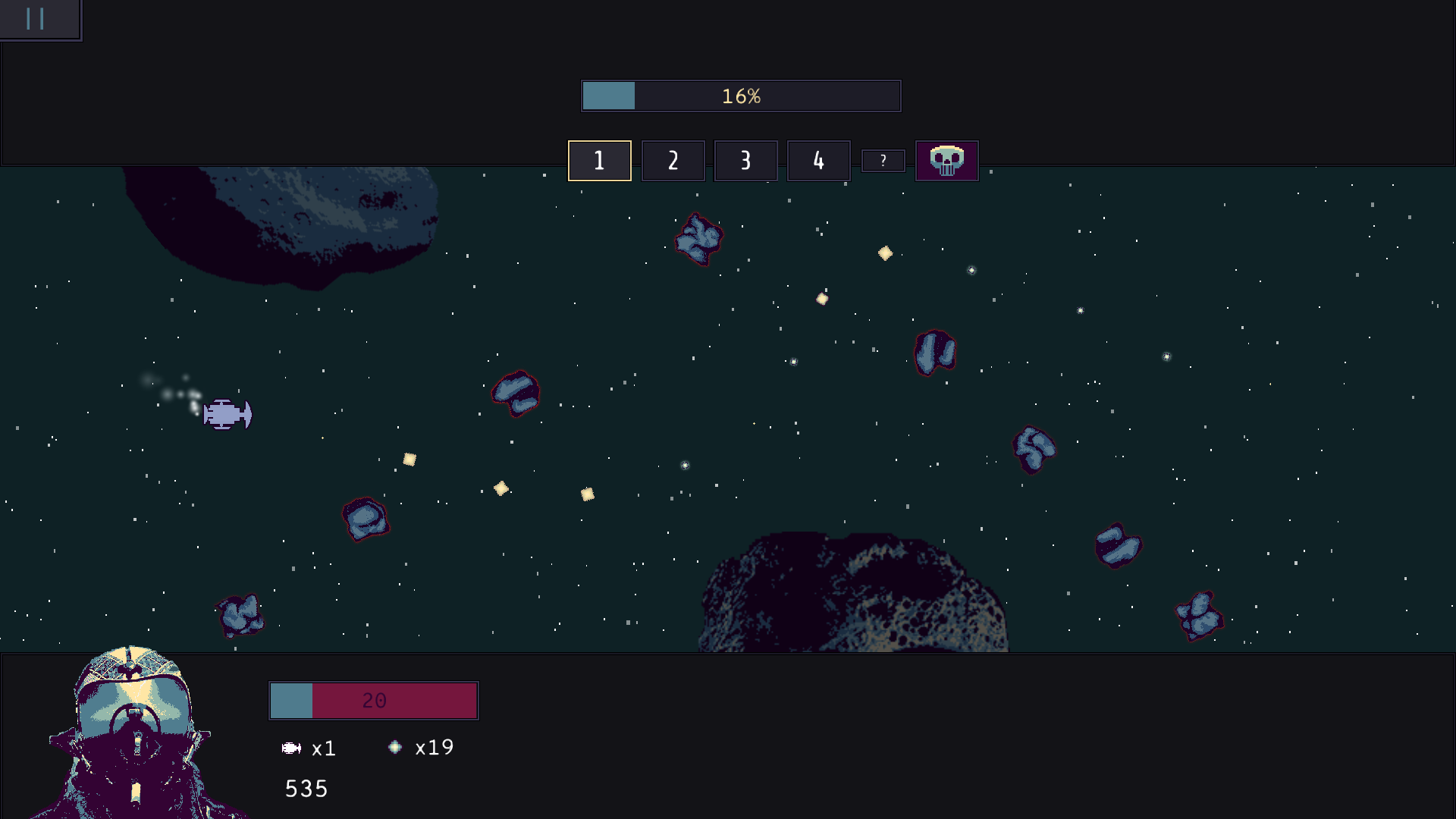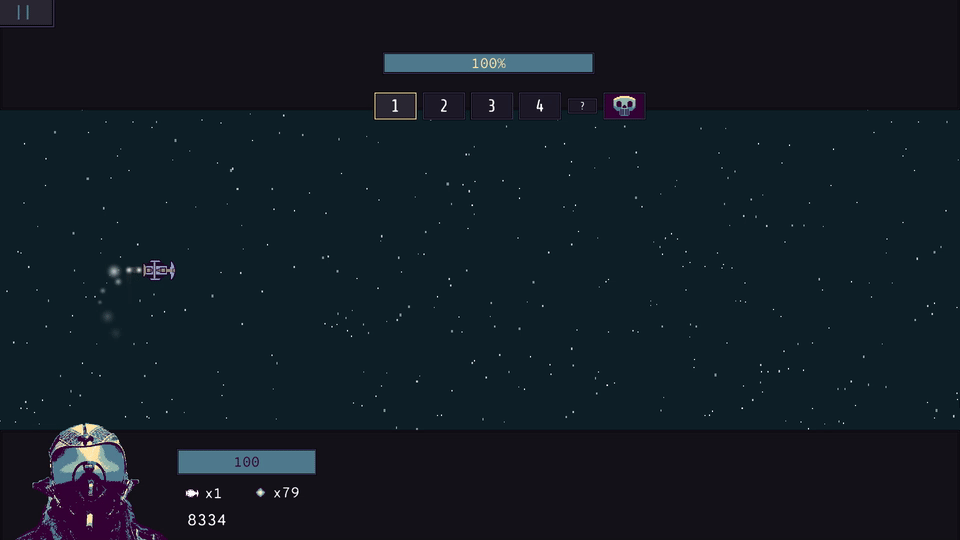 Towards the next world.