---
Hey there! The DEMO is now updated to v1.0.7!
I also wanted to share some of the new content I've been working on lately, which includes an alternative movement system and, as usual, brand new locations. So, let's go by parts…
_____
The Update
Okay, it's nothing mind-blowing… some bugfixes, typo corrections and much-needed optimizations.
I probably touched WAY more stuff than I should've, so PLEASE, let me know if I broke something… because that's what usually happens.
_____
Some blatant and SHAMEFUL typos have been fixed. English is not my first language, so please, always let me know if something sounds especially weird! I won't get mad, only grateful.
It's no longer possible to skip trigger events by walking and reading inventory descriptions at the same time. (This one was actually not my fault!)
Fixed the bug that sometimes made certain characters' name labels become absolute gibberish after loading a save file. (This one was actually completely my fault!)
Fixed a bug that could lock the game if the player loses the battle 2 times in a row.
Some UI optimization measures have been taken to make the demo run and load faster!
The street lights glow doesn't look oddly pixelated anymore! Yay!
OK, I heard the complaints. Both stairs hotspots are WAY bigger now and easier to track with the cursor!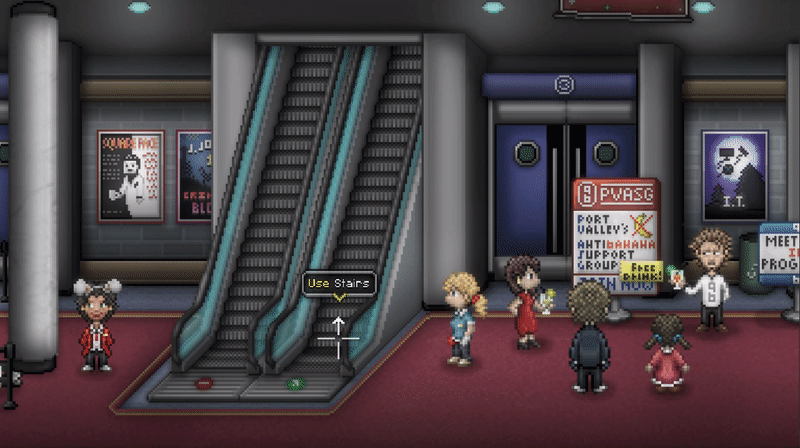 All text shaders have been remade to make texts easier to read and look closer to a pixel-perfect style. This may result in unforeseen consequences as I couldn't test every text by myself!
The DEMO is now officially named '[the 2020 DEMO]' (instead of '[the 2020 gameplay DEMO]').
Let's move on with some new progress:
_____
The new stuff
I wanted to share a little preview of what's going to be an alternative movement system: Click and hold! (Basically, you walk/run depending on how far the cursor is from the character.)
This was tested after a player suggestion and I really liked how it worked. It still needs A LOT of polishing, so it can't be officially implemented yet!
I'm also planning a proper 'console mode' with RPG-like controls so the final game can be played comfortably with a gamepad. More info about this in future updates!
_____
As usual, I'd like to end the article by sharing some of the new locations I've been working on this last few weeks. They're all 'Work in Progress', so please go easy on them!
Cooper's Bedroom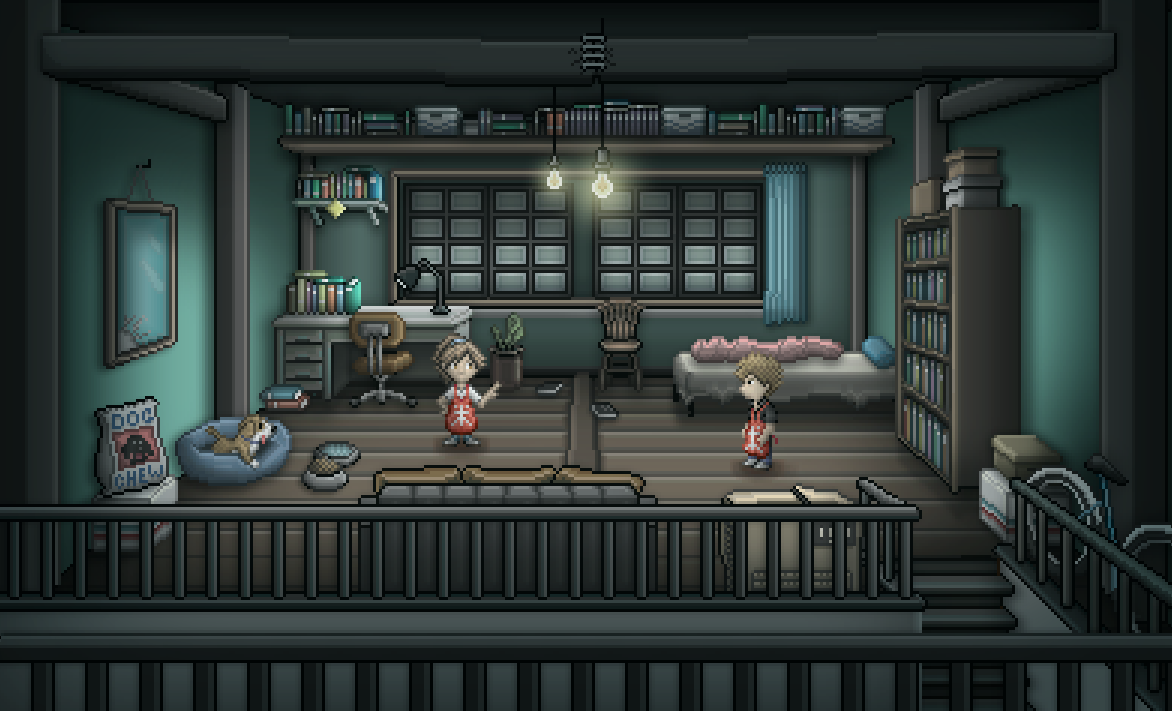 The Train
The… Pub?
And… ¿¿¿¿¿??????
---
Thanks for playing!