New biomes
To increase the diversity of the enviroment, I've added 3 new types of trees and 7 new terrains (grassy sand, snowy dirt, snow, pine needles, marsh, swamp and deep water)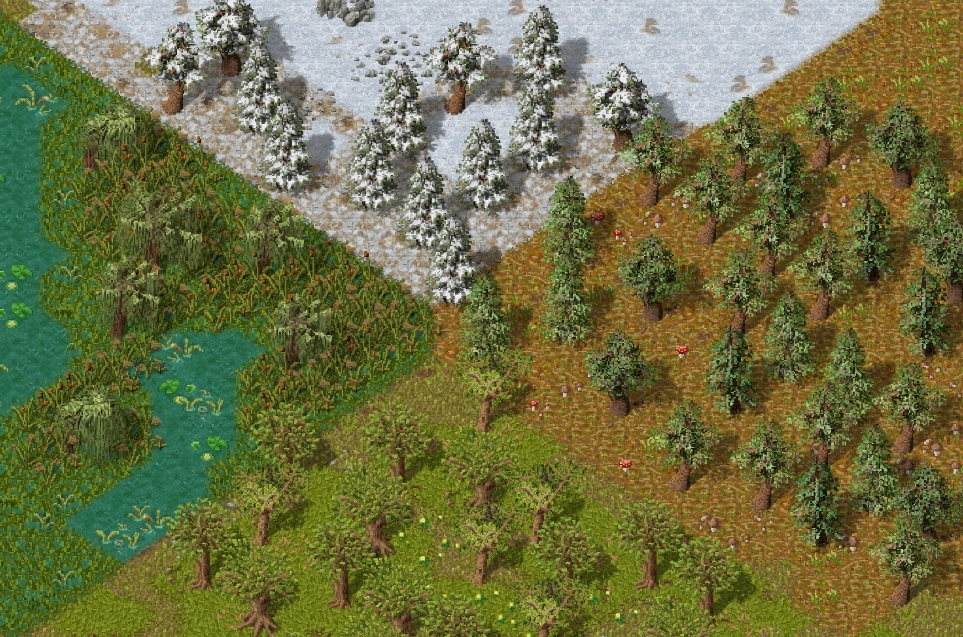 Gallows
The gallows is an event the player can organize in order to scare off criminals. During the event and for a few minutes after, bandits and thieves will not appear.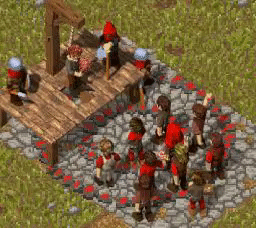 Soldier morality system
Instead of happiness giving soldiers a simple damage boost, it will act a sort of "secondary hit points". Each fighter has a morale attack and defence, just like their physical counterparts. Whenever their morale is damaged, they will lose 1 happiness(just like with hp). If a soldier has negative happiness, they will slowly accumulate fear, which culminates in them being stunned and unable to act or be controlled for a short period. Unarmored (tier1) soldiers are especially weak in morale.

Multi-person houses
Due to workers' home and workplace being a seperate building, there's more room to experiment, and so some workstations will be able to employ more than 1 worker. Plus there will be extra animations! (including the barracks)

Weather effects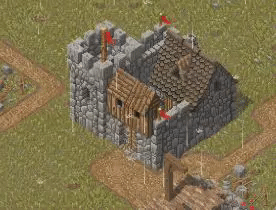 Town fire
Buildings can be set on fire, and will also smolder when damaged.