Hello all,

A much requested feature has arrived in Flashing Lights! You are now able to use the in-car police computer in order to scan car licence plates. With information on whether or not the driver has any traffic violations, parking tickets, an arrest history or warrant, you can make informed decisions on your course of action.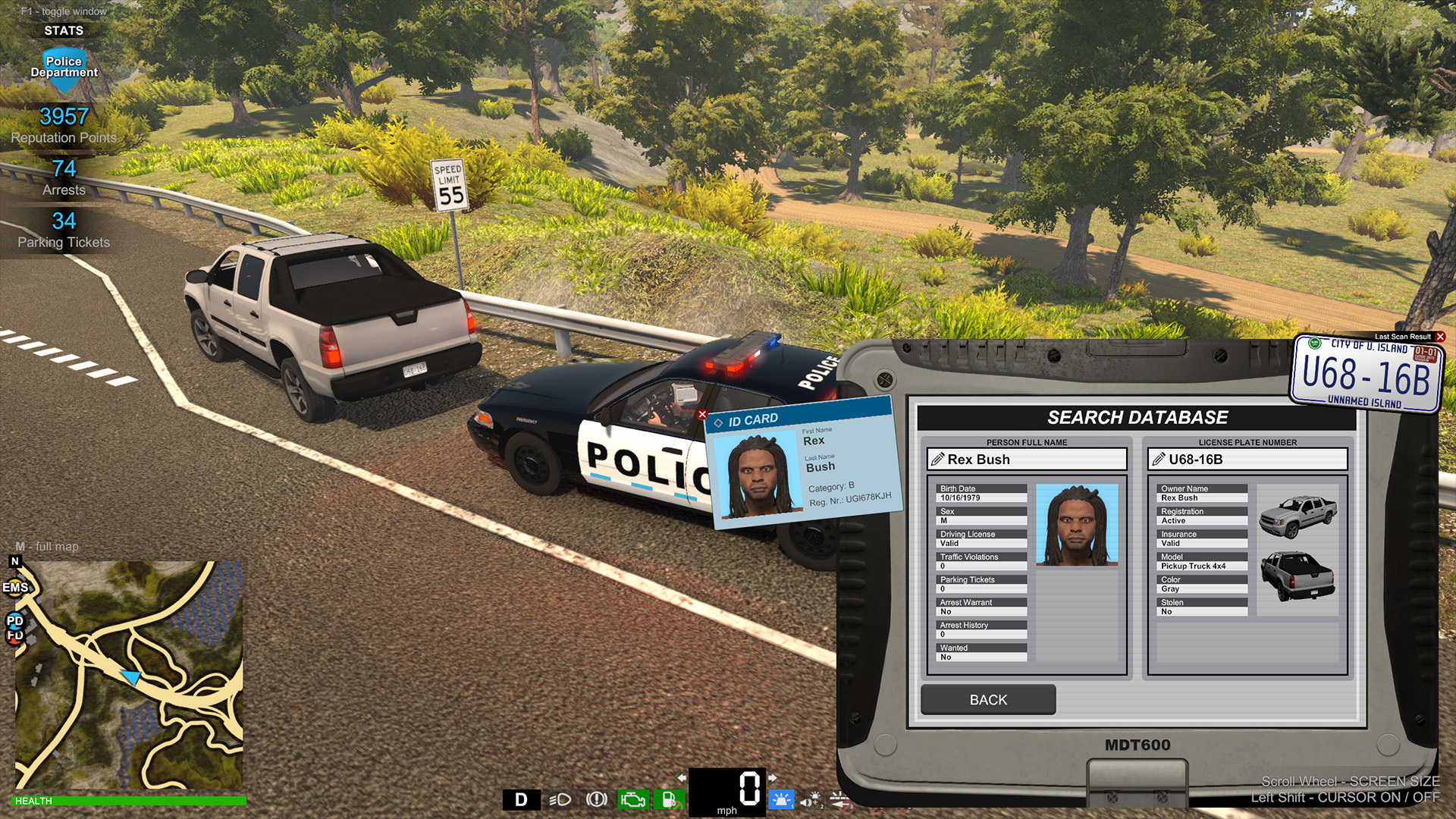 Also included is details on the car's insurance, and registration. Scan the licence plate of a stolen vehicle and the driver may even evade traffic stops and flee.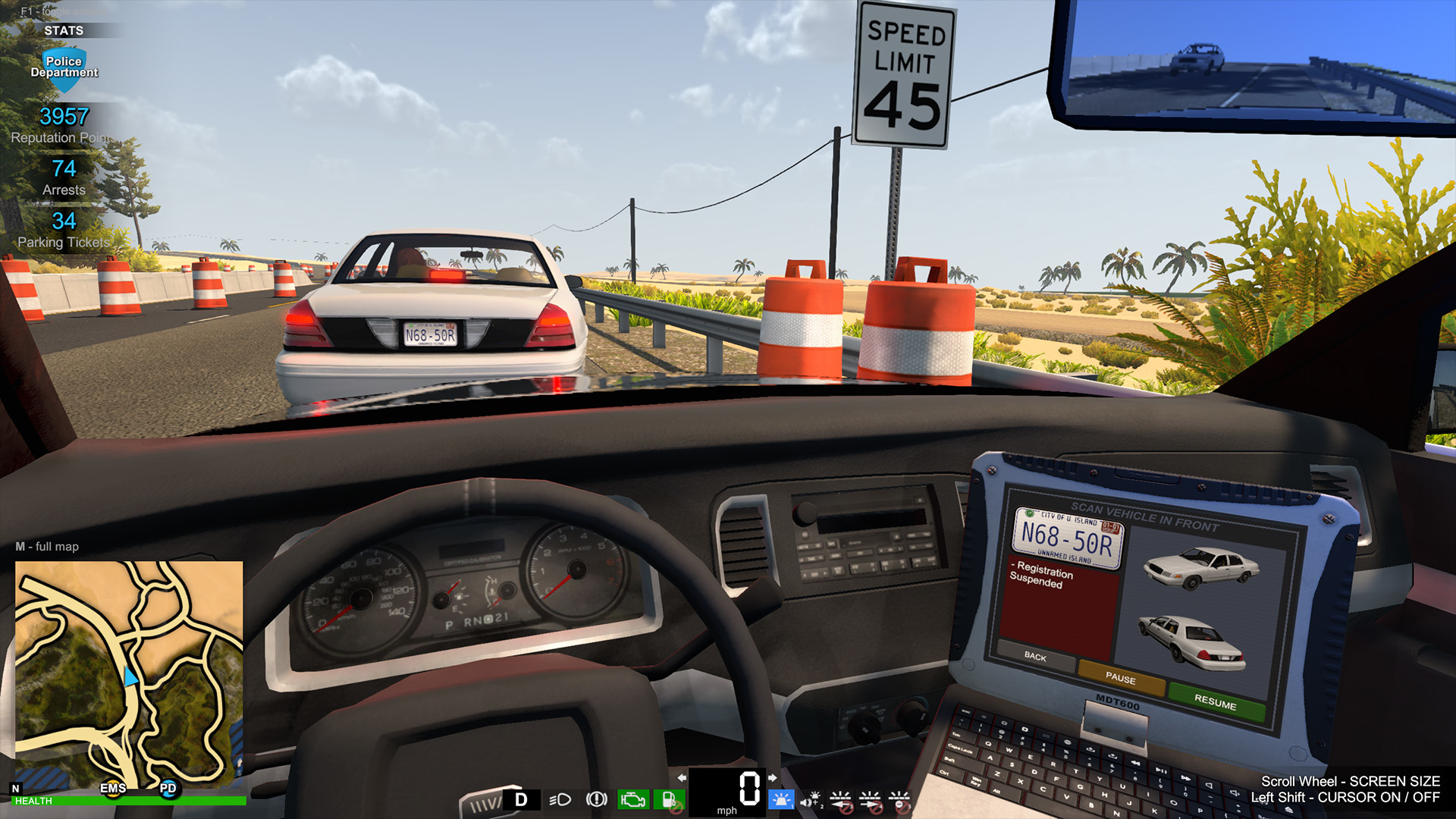 26 July 2019 Full Patch Notes
New
Police vehicle computer system reworked(English only for now)
Database search for pedestrians and drivers
Use Left Shift to turn on computer, on/off interaction cursor and lock controls/camera movements
Use scroll wheel for computer screen size or camera zoom for first person view
More details on NPC profiles added - birth date, driving license status, warrant, wanted or not wanted, citation history, arrest history
You can now use police computer in both front seats in vehicle
Computer now turns towards the seat the player is sitting in
Computer screen is now synced in multiplayer
Vehicle license plate database system added
Vehicle license plate scanner added
Computer outline added to indicate when cursor mode is active
Fixes
Camera zoom reset after using in first person mode fixed
NPCs now run when they get out if vehicle is stolen
Fixed an issue where revive menu did not open/close while using chat
Missing NPC vehicle fleeing message when chase starts fixed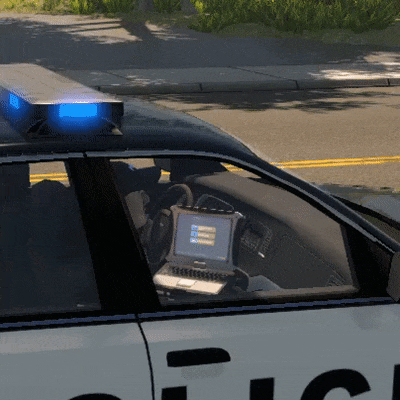 There's lots more to come soon, with controller support scheduled for August and a fire update in September! Of course, we'll also be tackling further bugs and issues each month too.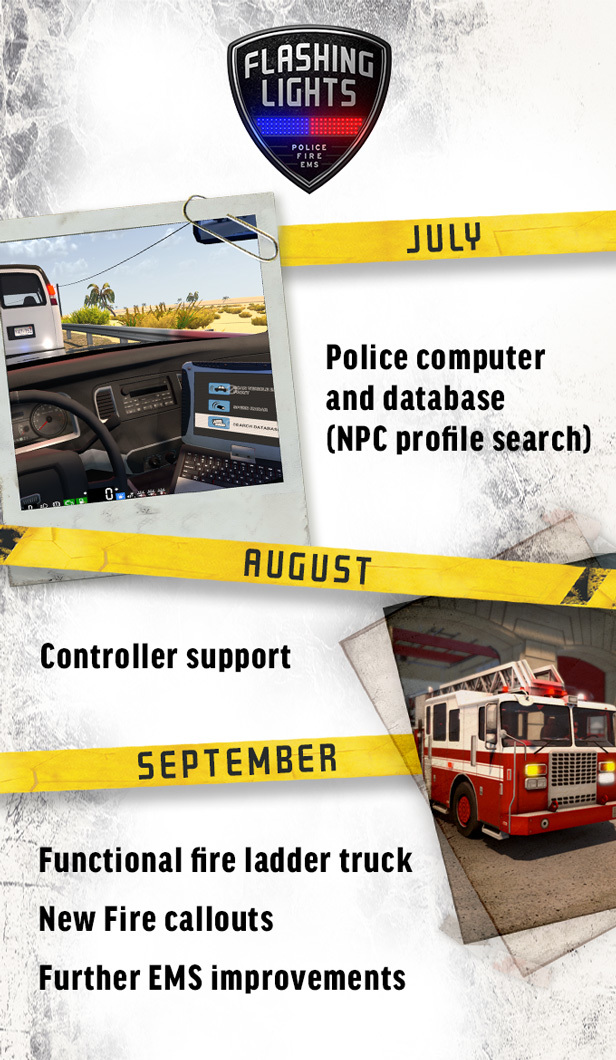 Thanks,
The Flashing Lights Team