Hello all,

Flashing Lights' November update is now live! Read on for details.
Before you read on, please do consider voting for Flashing Lights in the IndieDB Indie of the Year Awards!
Flashing Lights November Update Now Live!

This month's update adds a fuel system for all player vehicles, where you'll have to refuel at gas stations, as well as SCBA equipment for the fire department, allowing you to tackle smoke zones, interior fires. These were both heavily voted for features in the community roadmap poll and we are excited to hear your thoughts!

Please note that if you wish to play without the new fuel system, you can turn it off in the menu.

Watch out for the December update, which will add a player police van, prisoner transport missions and the ability to tackle suspects!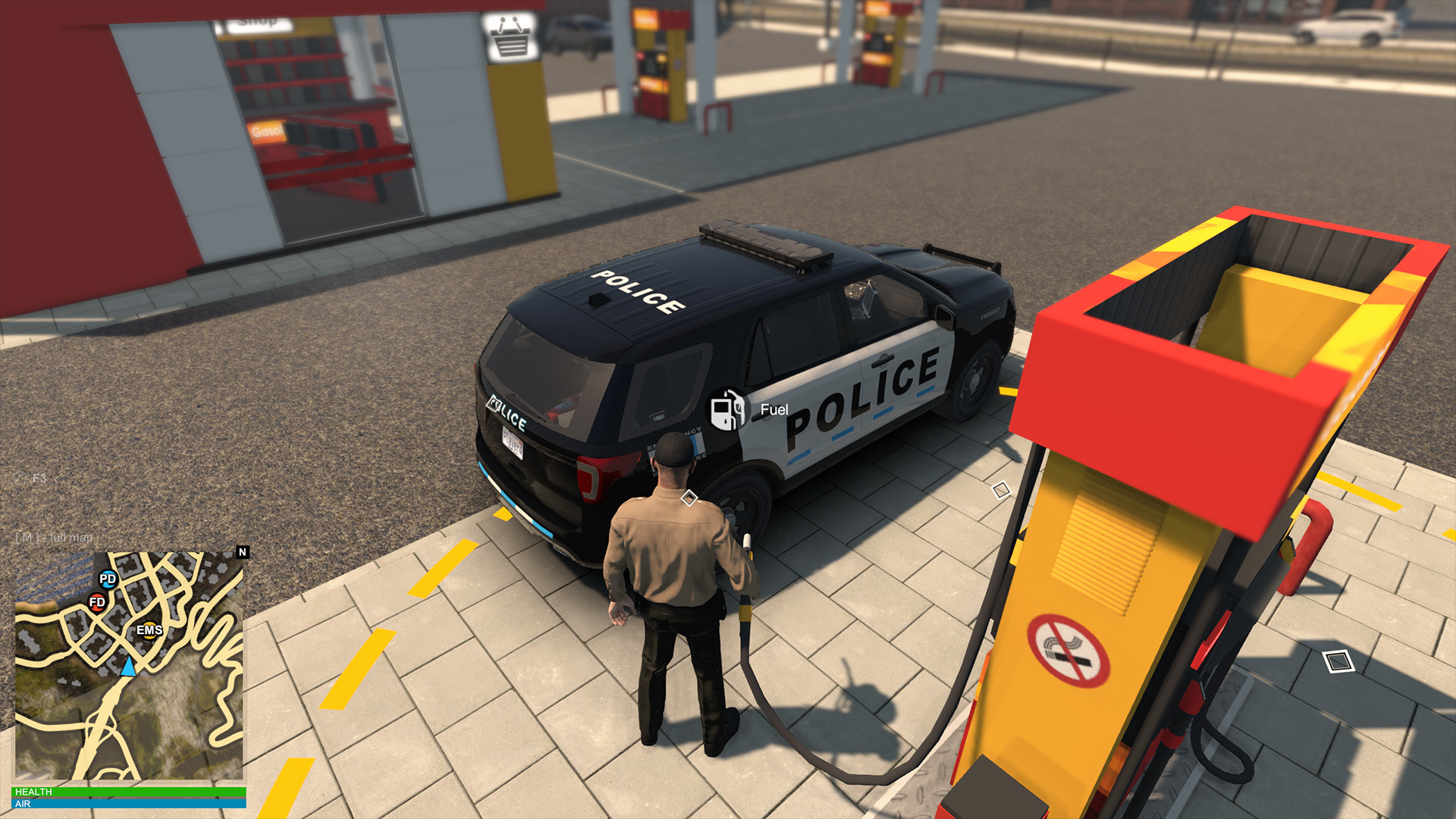 Full Patch Notes

New
- Fuel system added for player vehicles, refill available at any gas station
- You can now set fuel consumption before game session
- The fuel system can be turned off in the settings if you wish to play without the new fuel system
- Option to call NPC tow truck to replenish small amount of fuel in case of depletion (click on your gas tank icon to find this option when outside the vehicle)
- Refill progress now displayed at gas station on the screen and on the vehicle dashboard
- SCBA introduced for firefighters, giving them the ability to walk in smoke zones
- Player characters walking in fire will start to burn and lose health
- Air level now displays next to health bar when using SCBA equipment
- Firefighters can now pick up and carry NPC victims
- Smoke zones and NPC victims added to existing missions (IDs 2; 2003; 2006)
- Hose and extinguisher can now take out multiple fires at the same time
- Rotoray light for ladder truck added

Fixes
- Possible fix for multiplayer door tag bug, where players couldn't open doors
- Minor light illumination setting changes
- You can now continue to steer and use brakes when engine is switched off
- When player is down, they can no longer interact with anything
- Free fly camera does not show interaction tags anymore
- Patient delivery now registers when patient makes contact with the tag, even if the player is not holding the stretcher
- "Register" text changed to "Register Suspect" for police

Thanks,
The Flashing Lights Team