It's the first anniversary of Galactic Crew! When I planned the Early Access campaign a year ago, I wanted to make it six to nine months. However, as time passed, I kept adding more and more content that was requested by players. This update features and improved tutorial and more ground combat features that where requested by many players.
Tutorial System
The very first version of the game featured a tutorial video that was replaced by an interactive audio tutorial soon. However, this system had a few issues. For example, it was hard to insert new elements into the tutorial, because every change required new audio tracks from all voice actors. In addition, the tutorial was not available in all languages. I replaced the audio tutorial with a text-based system.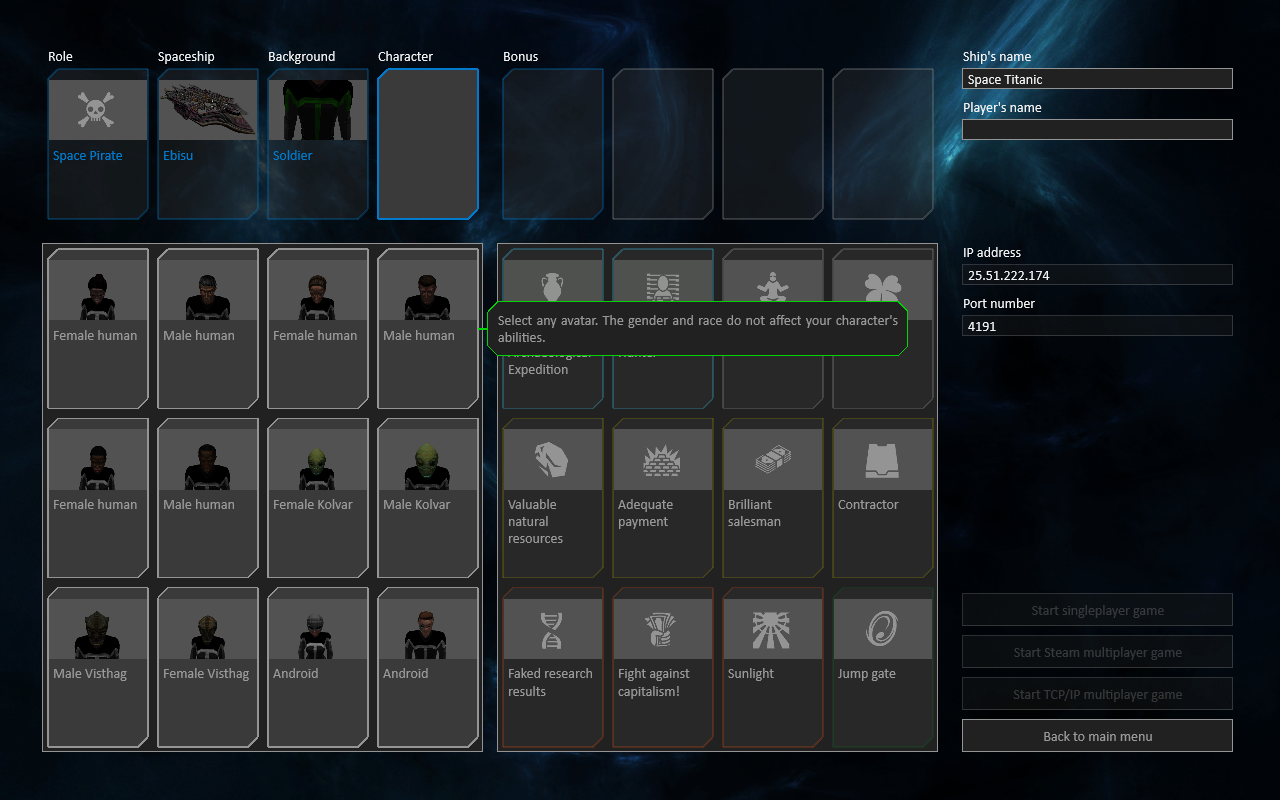 Like the last tutorial system, it explains the game's basics step by step. However, it is available in all ten supported languages and easier to maintain. The text-based system has also the great advantage that players can play the tutorial as fast or as slow as they want.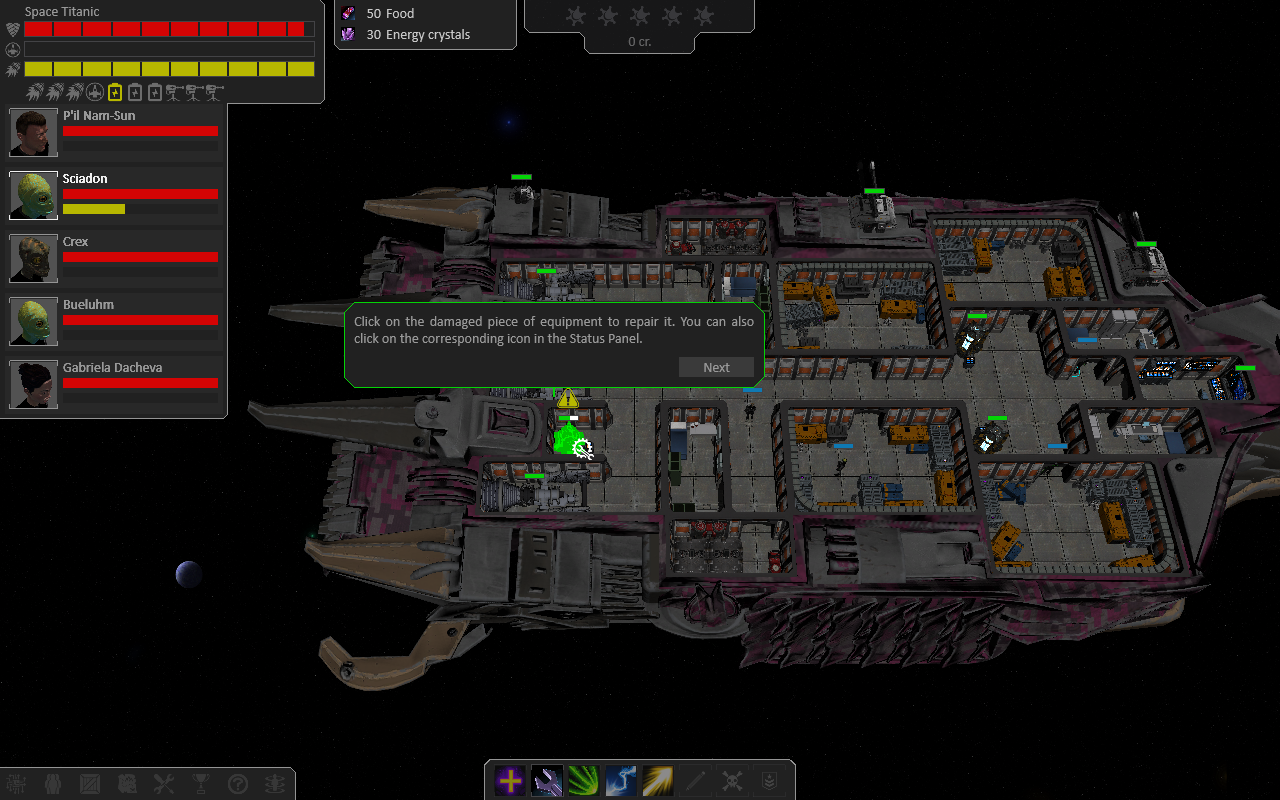 It is now also possible to abort the tutorial in most situation. This was not possible before. Although I added more features to the tutorial and more topics are covered than before, it is still only interesting for new players or players that return to the game after a long break.
Ground Combat
I made several improvements to the ground combat system. First of all, the range of all firearms has been dramatically increased! So far, attacking an enemy with rifles looked like charging into melee. This was due to limitations from the very early game.
When sending multiple crew members to attack an enemy, they most likely all stand on the same spot, which looked weird. With this update, they will try to form a proper fireline resulting in way better formations.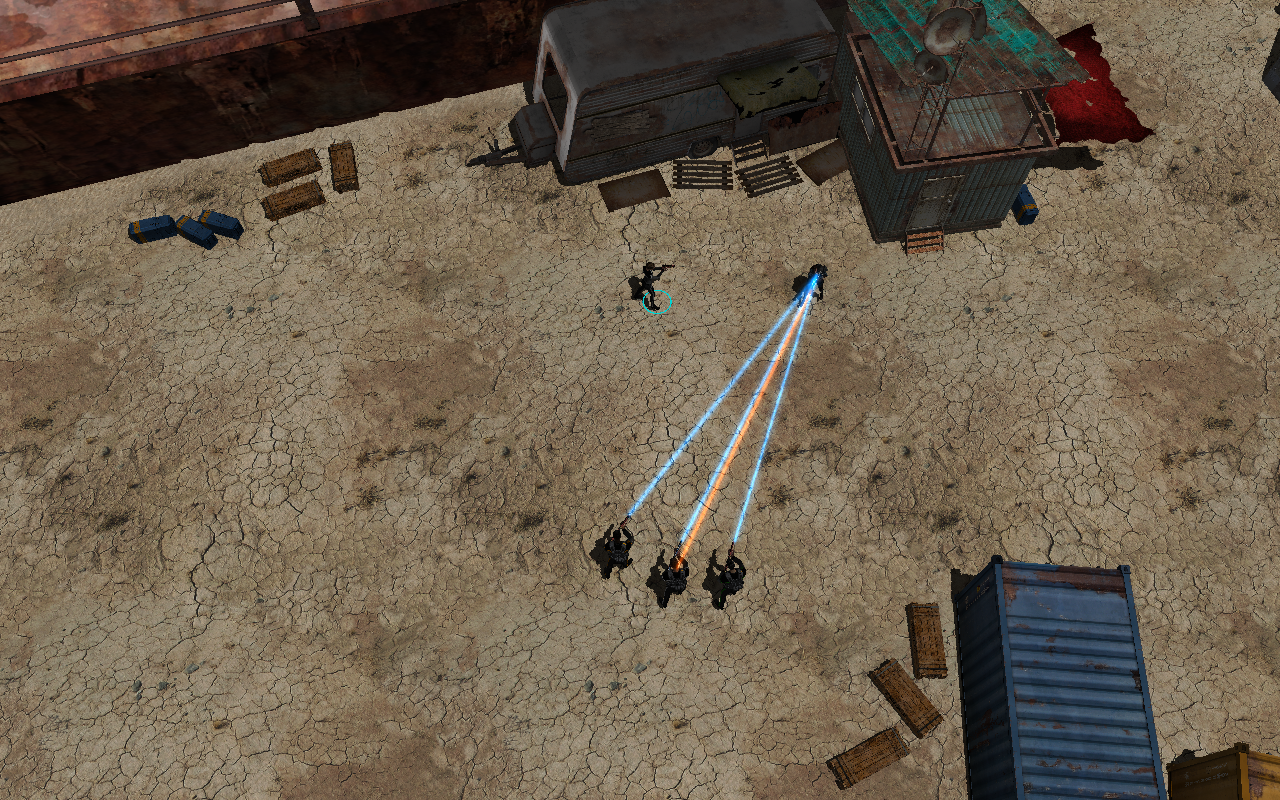 This update also features special abilities for firearms! A weapon can have the features:
'Bleeding' increases damage of all attacks against the target
'Snare' reduces the walking speed of the target by 50%
'Armor piercing' attacks ignore damage reduction of large monsters and soldiers with body armor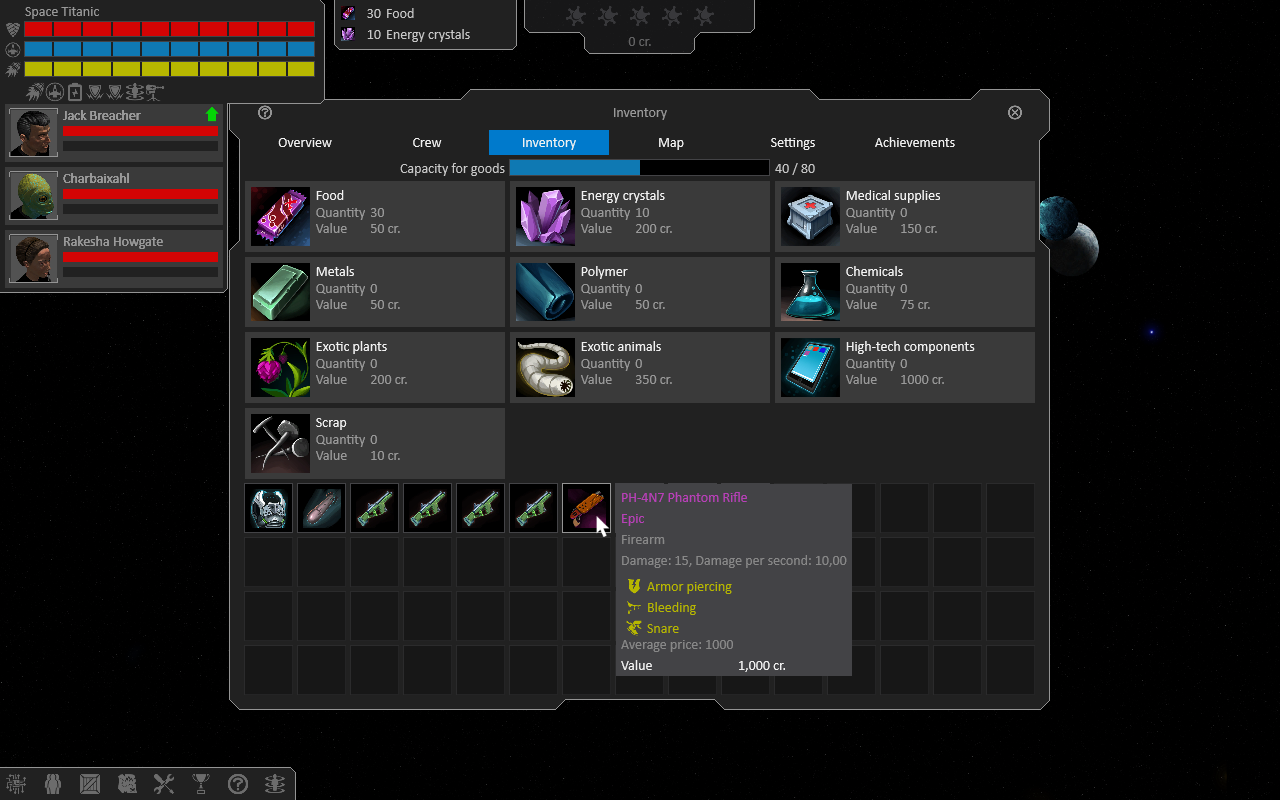 Whenever you loot a firearm from any source (weapon crate, defeated raider, ..) there is a 10% chance for each special ability to be applied to the weapon. A weapon can have all three special abilities, if you are very lucky. Status effects are also shown over the health bar of an enemy.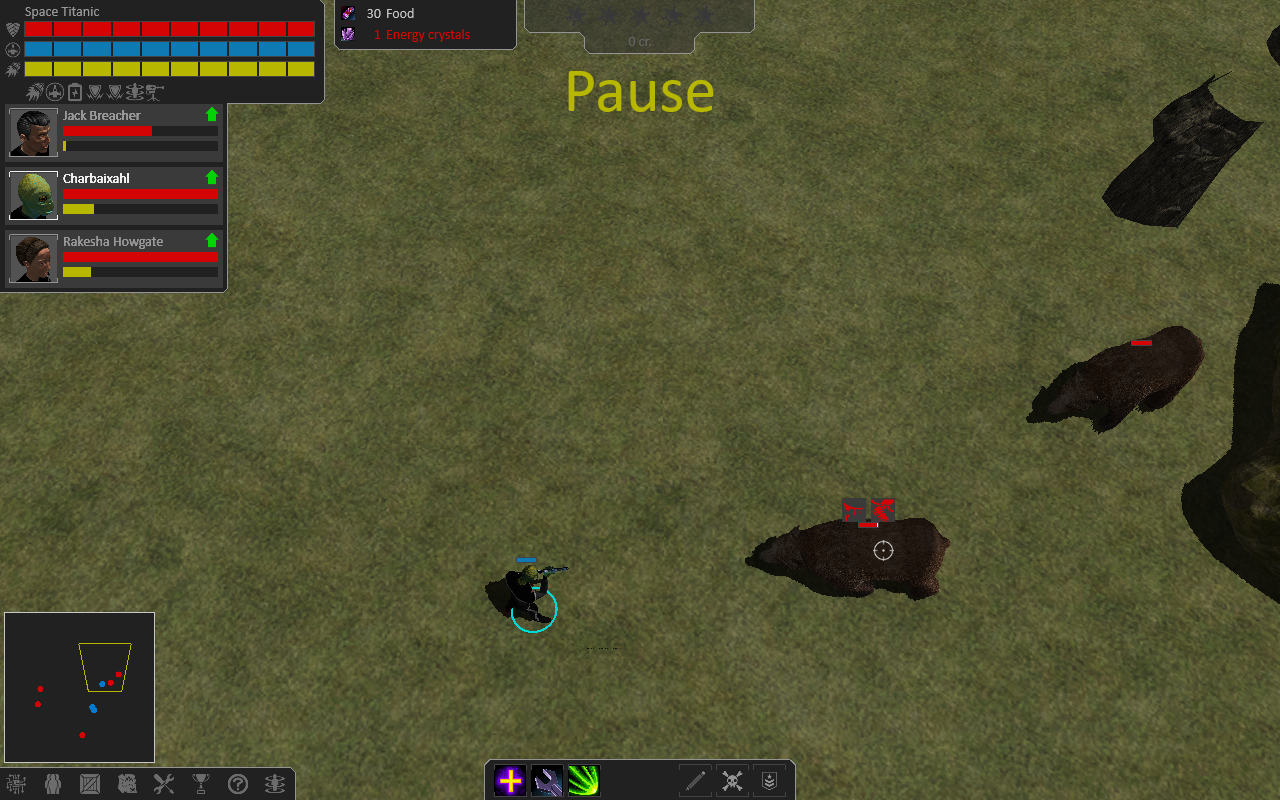 Atmosphere
In order to improve the game's depth, new sound effects were added for all beasts including dinosaurs, wolves and bears.
For some missions you have to examine certain objects to advance. New objects were added to these missions that can be discovered that improve the overall atmosphere.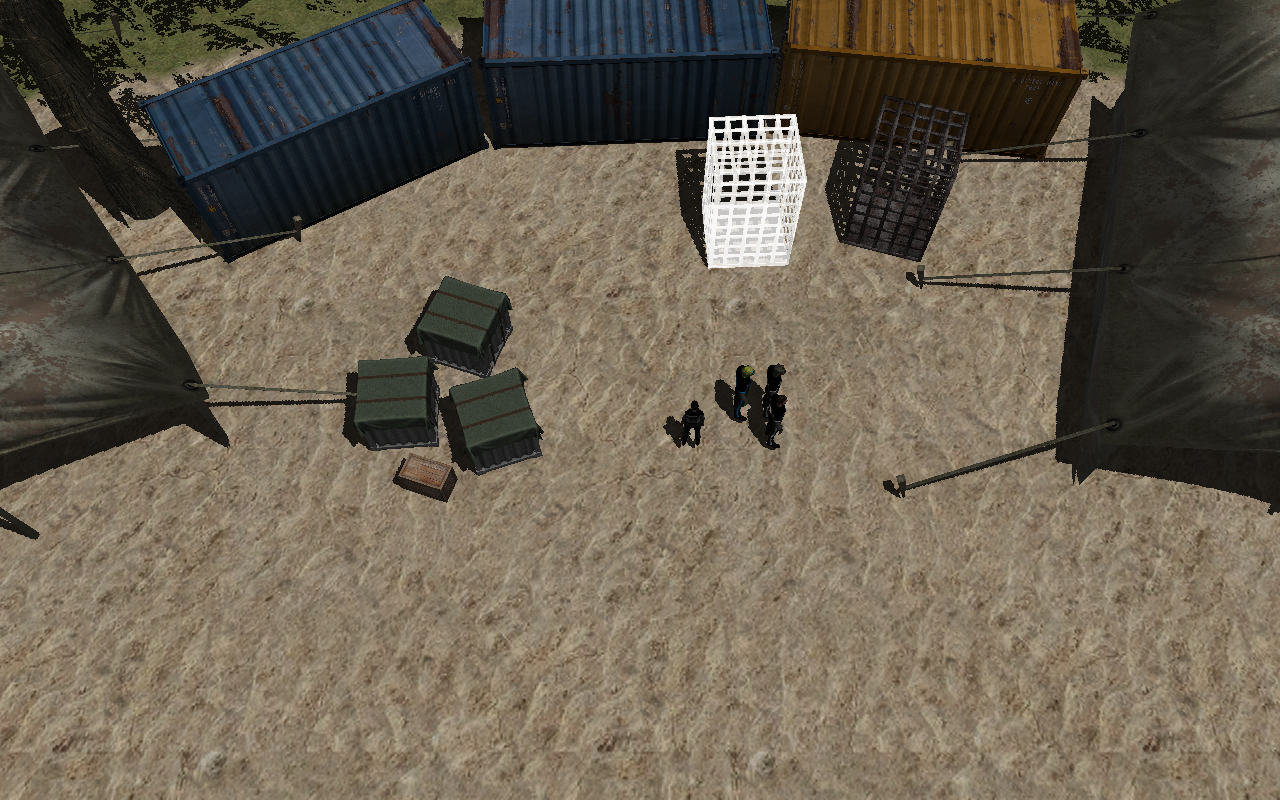 Bug Fixes
The tool-tips were too small for some achievements.
If you had two story line missions that involved flying to a space station, you couldn't complete both at the same time.
Removed mistake in German translation.
The tool-tip of the Heimdall-class ship showed the wrong number of pieces of equipment.
Coming up next...
I will take ten days off in October (my first vacation this year). The next update is planned for late November / early December featuring a level editor so that you can create your very own planetary missions and share them with anyone! I will most likely integrate support for Steam Workshop so that you can easily share your creations!