I am happy to say we can finally bring the new version 1.2 to you! A few weeks ago we teased three essential and quite long expected features of this update - replays, new Simple Mode and more color modes for colorblind support. Also there are many smaller fixes and changes, but let's take a look at these main features:
1. Replays
The most difficult feature to implement is finally here! As you can expect, your entire game session is now recorded and you can watch your previous game anytime from the Game Modes menu. The replays are also automatically sent to the leaderboards if you decide to share your highscore. You can explore all available replays in the Leaderboards screen!

Note: Because many of you already have a very nice highscore record sent before this update, we would like to ask you to try to reach even better score and share it along with your replays (which is now part of the score), because the Classic Mode as an older mode doesn't have very many replays :) Good luck and I look forward to your replays!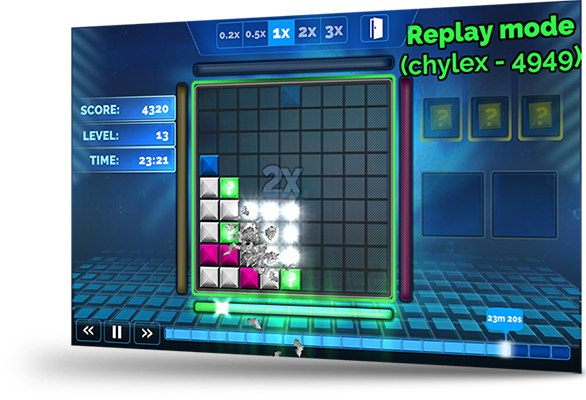 2. Simple Mode
A long expected feature for players who really enjoy playing with blocks and they don't want to be too distracted by powerups and threats. In this mode, you only have color blocks to connect and iron blocks! Iron blocks can be damaged by connecting nearby color blocks. The new mod requires a slightly different tactic as the mechanics are simpler but the game plays faster. We hope it will add nice diversity to the basic game :). And of course this new mode is coming with its own leaderboard!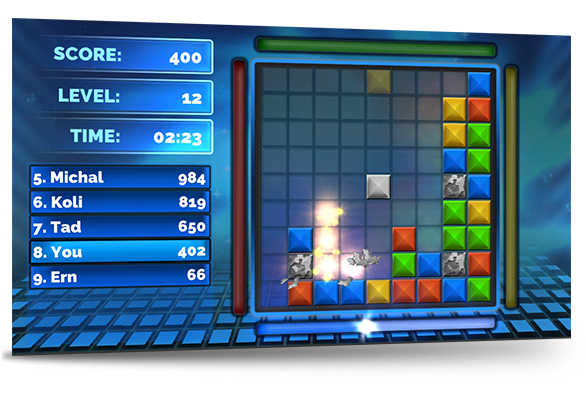 3. Color Modes
At the request of many players, we are bringing new color variants of the blocks. Most of them are adapted to common types of color blindness, but there is also a high contrast variant. New color modes are available in the Settings screen.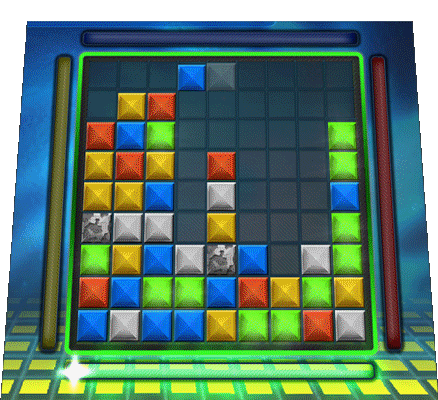 Polish language (beta)
We're slowly continuing with translating the game into more languages, and due to great success at the Poznań Game Arena we decided the next chosen language will be Polish. The translation is complete including achievements, but I want to ask our Polish fans to let us know about any possible errors, because we only have one native Polish translator for quite a big amount of text. Thank you!
New achievements
With new content also come two new related achievements!

Music update
I can't forget to mention our composer peeterangelo, who brought to the game two new tracks - one for Simple Mode and one for game over screen! Also both original tracks (menu and classic) was improved.
Other changes and future plans
The 1.2 update is quite big so you can find a complete list of changes/fixes below. I hope you will enjoy new content! As I already said, the replays were a huge task for such a small team, so there can be still some bugs and space for improvement and we will be happy to see your feedback and bug reports :)

Now we're already starting with preparing another big feature and also possible new interesting event :) As always, you can stay informed on our Twitter or Facebook, and we also have Discord community - we will be very glad for joining :)
Added replay feature (ability to play your last game + replaying leaderboard scores sent after update 1.2)
Added Simple Mode (only blocks + irons) with a separate leaderboard and new music
Added colorblind modes (Deuteranopia / Protanopia, Deuteranomaly / Protanomaly, Tritanopia / Tritanomaly, High Contrast mode)
Added new music to the game over screen
Improved menu music
Added Polish language (beta)
Active blocks now have question marks all the time
Added antialiasing option (Settings menu)
Fixed board movement bug when active arkanoid
Fixed not creating particles after destroying blue blocks
Fixed not working color TNT landing on the powerup color block
Support for 32bit systems (only Windows)