Initially intended as just a simple art demo for TAFE and the indie games room, UnEarth is a team based top down shooter built over 5 months in the Unreal development kit. Since humble beginnings, our scope expanded from an art demo to a fully fledged game. One of our main design goals for the project was to separate ourselves from unreal tournament as much as possible, while still having the feel of a gritty Sci-Fi shooter. This is what prompted the change in camera angle from FPS to a third person isometric view style. Our goal was to be independent and not rely any of Epic's asset library to construct our game.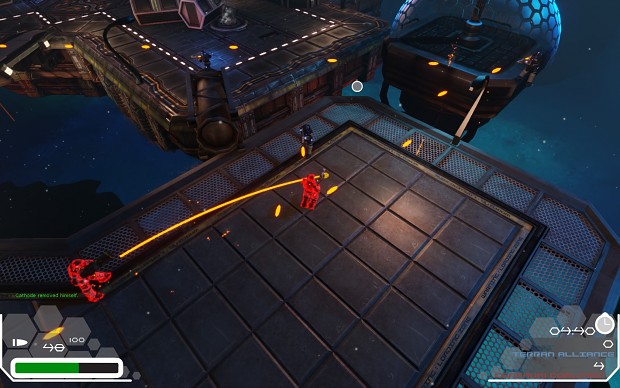 Keeping our design goals in mind, the feedback we received at AVCon was very welcomed. Many people didn't make the connection with unreal tournament. Some of the more perceptive guests noticed the font and the kill messages, which are things we can improve upon to reach our design goals. We also managed to remove all unreal assets and replace them with our own, an accomplishment we are very happy with.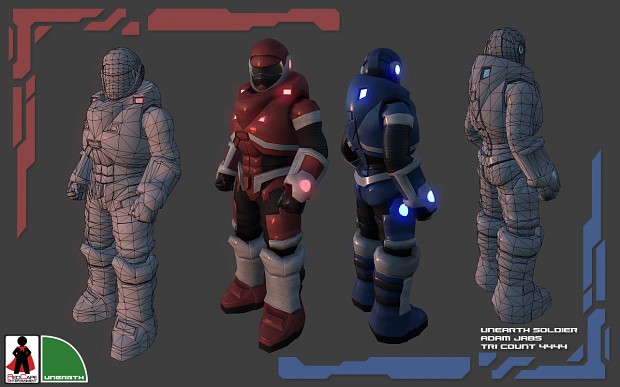 It was extremely enjoyable to just watch people enjoying our game and telling their friends to play it; UnEarth was a surprising hit with the younger generation.
Thank you to every one who played UnEarth and thank you to all the developers and
organisers at the indie games room for the opportunity and support.