Devlog 7: A New Course

It has been more than a month since we posted our last devlog, and there have been so many changes internally. Now we're back to bring you all the goodies you've been craving! Among the things you will get to indulge in are new features coming to the upcoming release of version (whatever version we're going for) We are also announcing a standalone short-prologue release of the game, called Undaunted: The First Heresy. We're also going to explore a new way of showing new features and information in our Devlogs. Check it out right away below and tell us which style you prefer, the new or the old one!
Undaunted : The First Heresy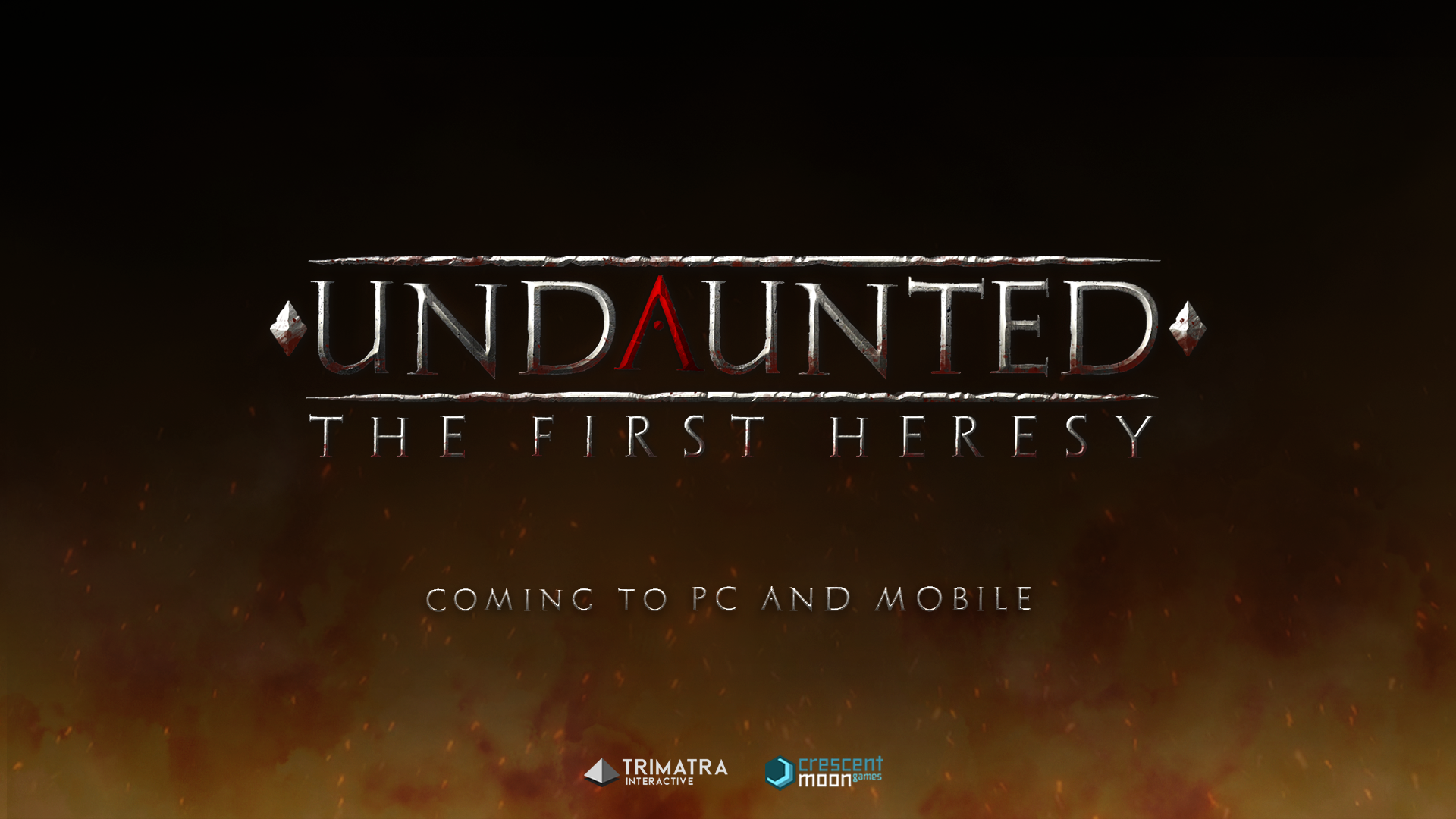 Q: What's going on with The Heretic One?
A: We have decided to release a smaller scoped standalone game to the Undaunted Universe for you to enjoy that will serve as a basis for garnering interest and support for the full-length game. The game will be well polished and serve as a fully playable precursor to the Undaunted Universe. We simply cannot proceed to develop the whole game without aid from fans and investors, and due to the current situation, we're having a hard time sustaining ourselves. Kickstarter campaigns are often seen as a form of cash-grab whilst throwing fake promises that will never be met by the developers. Instead of giving you empty promises as to why you should support our development process, this game will be a way for us to prove to you that we believe in our product wholeheartedly. We hope that it will be an incentive for any potential investors to get on board the larger project of making a full-length, perhaps even a full-featured retro RPG game in the future, whether they are players or publishers! This smaller standalone Undaunted game will introduce the world of Undaunted to the players both when it comes to story and how things will work gameplay-wise in the bigger game. Again, this is not a demo, but a standalone roguelite game with a full, yet -smaller scoped- game experience with its own interesting story arc to follow. Now that we've explained the situation, how about we dive in on what features will be part of the game?
Q: Okay, sounds like a plan! What's the synopsis?

A: We won't spoil you much, but here's something to give you an early context. The game will be set in an ancient mythical Greek world of Gods and Monsters. You are Theseus, the hero who slew the Minotaur on Earth. Resurrected in the afterlife, now you must face the nightmare all over again. King Minos, who has made himself renowned in the afterlife as the Judge of the Dead, has trapped you inside his Labyrinth deep within Tartarus as an act of revenge for killing his son, the Minotaur. Hades minions also won't let you just leave so easily. Prepare to die, a lot. Your soul is bound to the altar of torture, so every death will send you back to be resurrected as a sentence of eternal suffering. Explore the labyrinth, discover its secret, and make your escape.
Q: I expect you to include everything that makes Undaunted good!

A: Surely we will, below is a complete list of what you can expect from Undaunted: The First Heresy!
Classic First Person Shooter mechanics combined with a roguelite gameplay system. Run, gun, and survive.
Smart procedural generation to give you a unique - but well-tuned - experience each time you delve into the dungeon.
Every time you die, you'll get resurrected back in the hub, losing all your weapons and some of your gold to Charon, the Ferryman of Souls.
Nine diverse forbidden weapons to wield from the Underworld realms, both melee and ranged.
Unlock the hidden power behind the Way of the Fire.
A hub-based system where you can unlock perks, upgrades, and skills as you try your hardest to escape the labyrinth.
The Minion of Minos will mercilessly hunt you down from both ground and air.
A survival mode to challenge yourself through an endlessly spawning wave of enemies.
Q: I can't wait to play it! When will it be released?
A: Currently, we're passionately developing the game with as much passion as we can afford, and we are happy to announce that it will be released on Steam before November 2020 and a mobile version coming afterward.
Q: Alright, those are all good news, now can we have a sneak peek on what have you been working on for the last month?
A: Of course! We have a bunch of exciting new updates for you: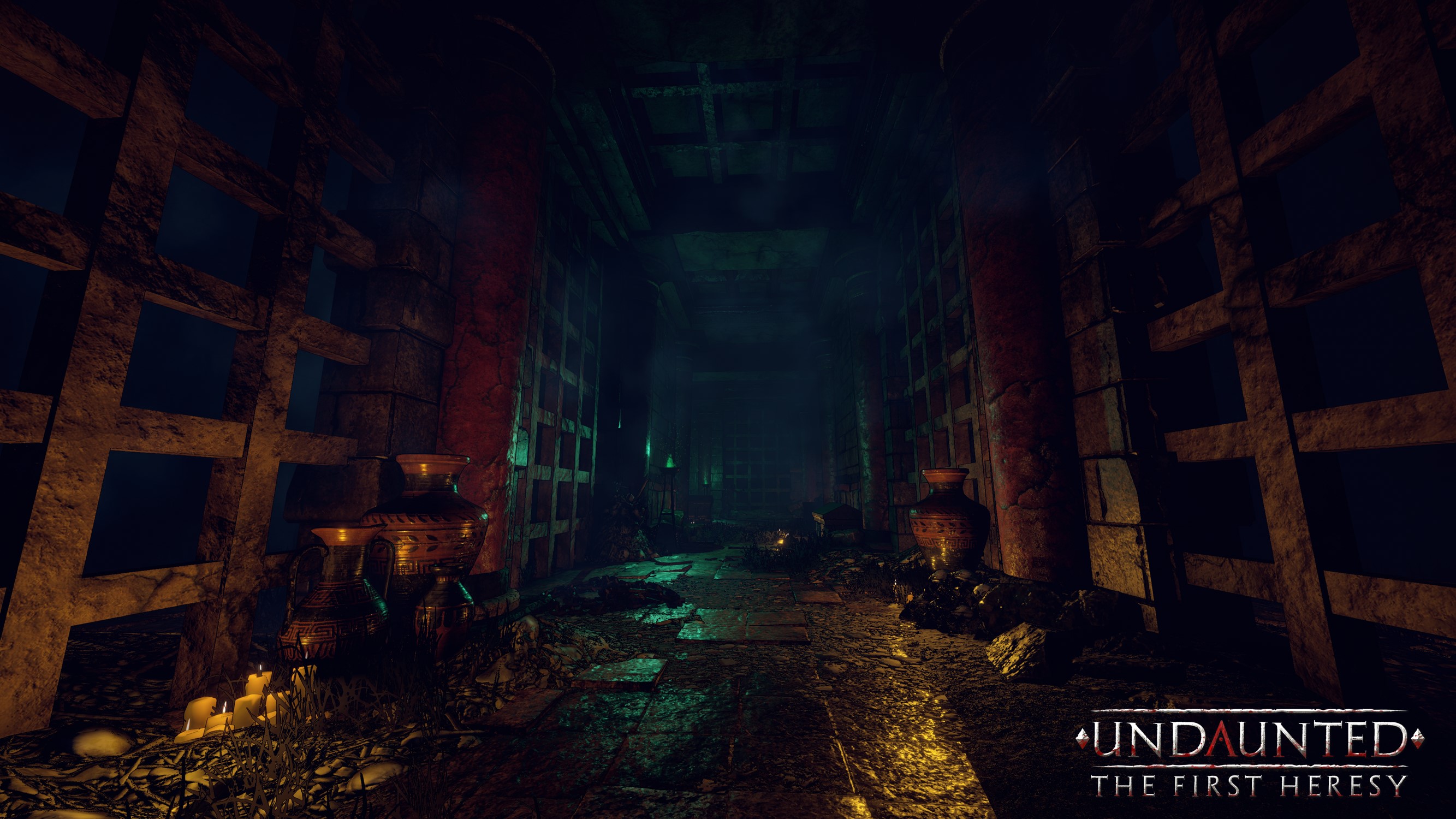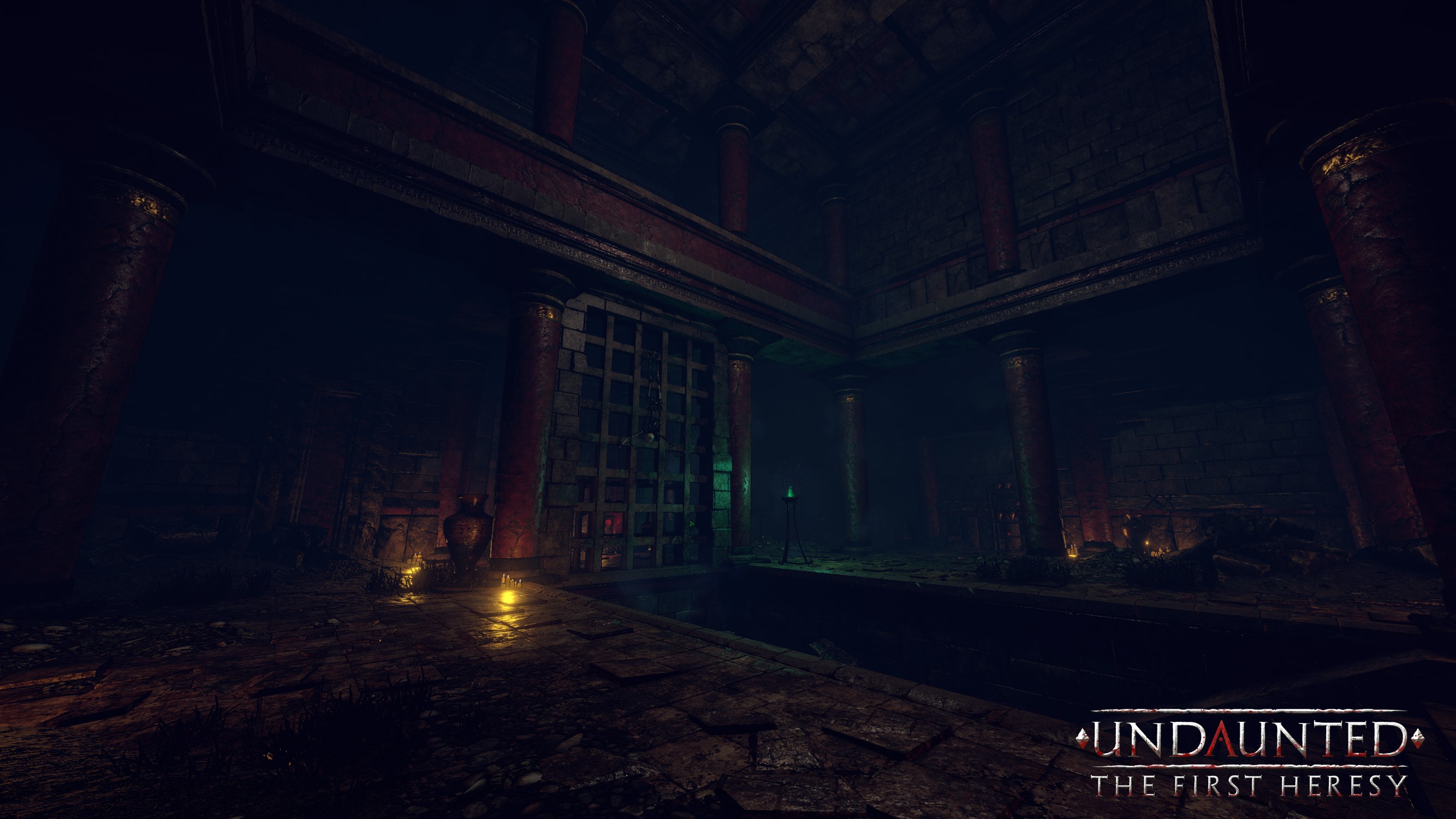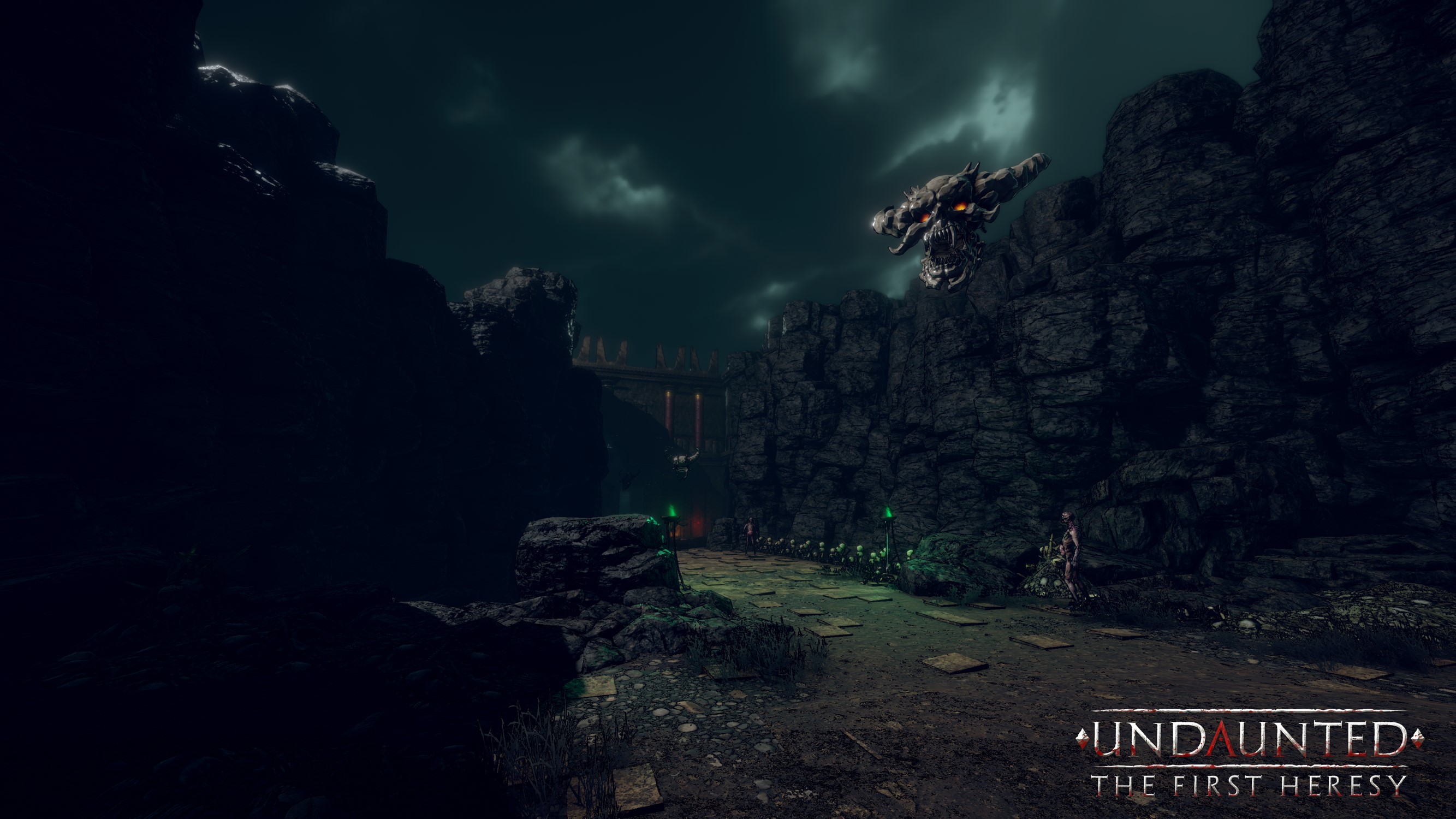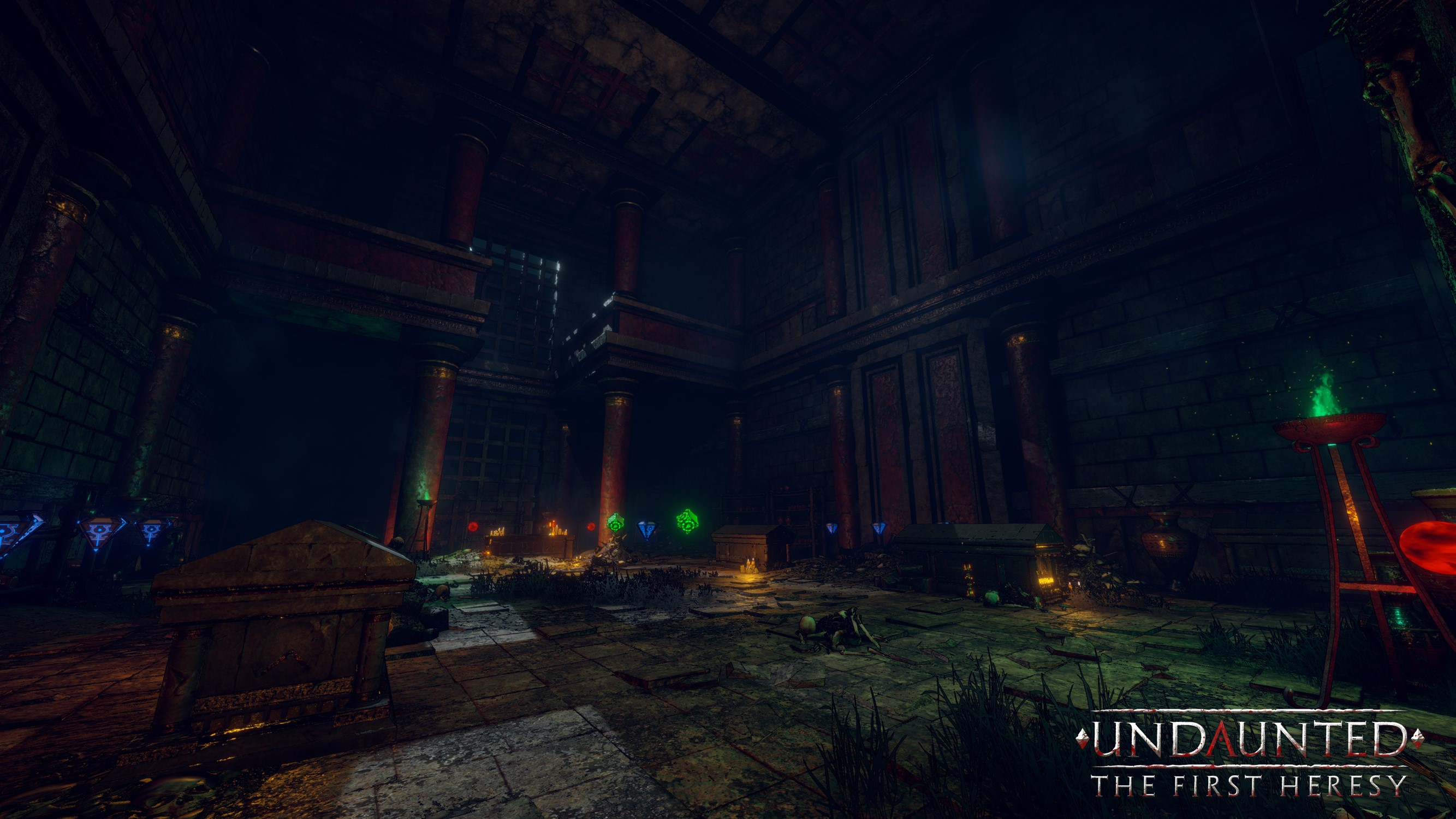 We have improved the dungeons (again) for the third time, thanks to the feedback from you guys, our Early Adopters! Do you need more space to run around like a maniac, to pull off those sick dodge plays your grandma wants to be uploaded to twitch? We've got you covered! Dungeons now feature more open areas to allow for more maneuverability and to add variety to the level design. We are also going to implement puzzles in the same style like those you know and love from Hexen. We hope we can bring back some of that nostalgia hunting for those brightly colored keys! Combat has also been improved to be more fast-paced with faster gunplay and more aggressive enemies. Remember, both you and your enemies can die easily, so choose your weapons with caution.
Some new props and destructible environments have also been implemented. There is nothing better than dashing through vases to find loot when you're trapped with demons trying to kill you.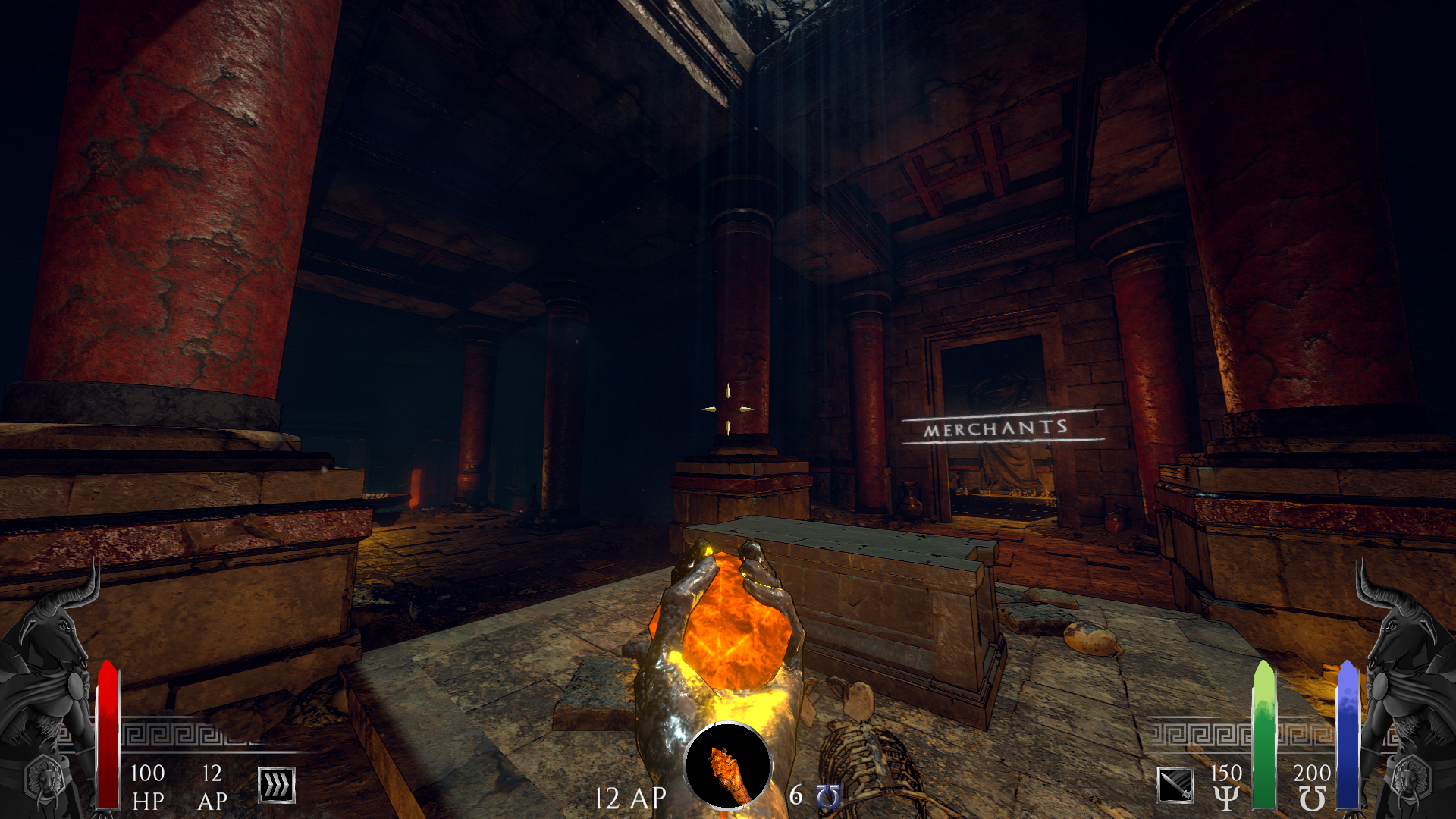 We have also redesigned our UI. A more modern cohesive UI will replace the weird outdated bar since some of you found it alien-like. You will still see echoes of the retro UI within the new design, but it will be a lot more pleasant on the eye from now on.
And finally, take a look at some of the other upcoming stuff we've been working on: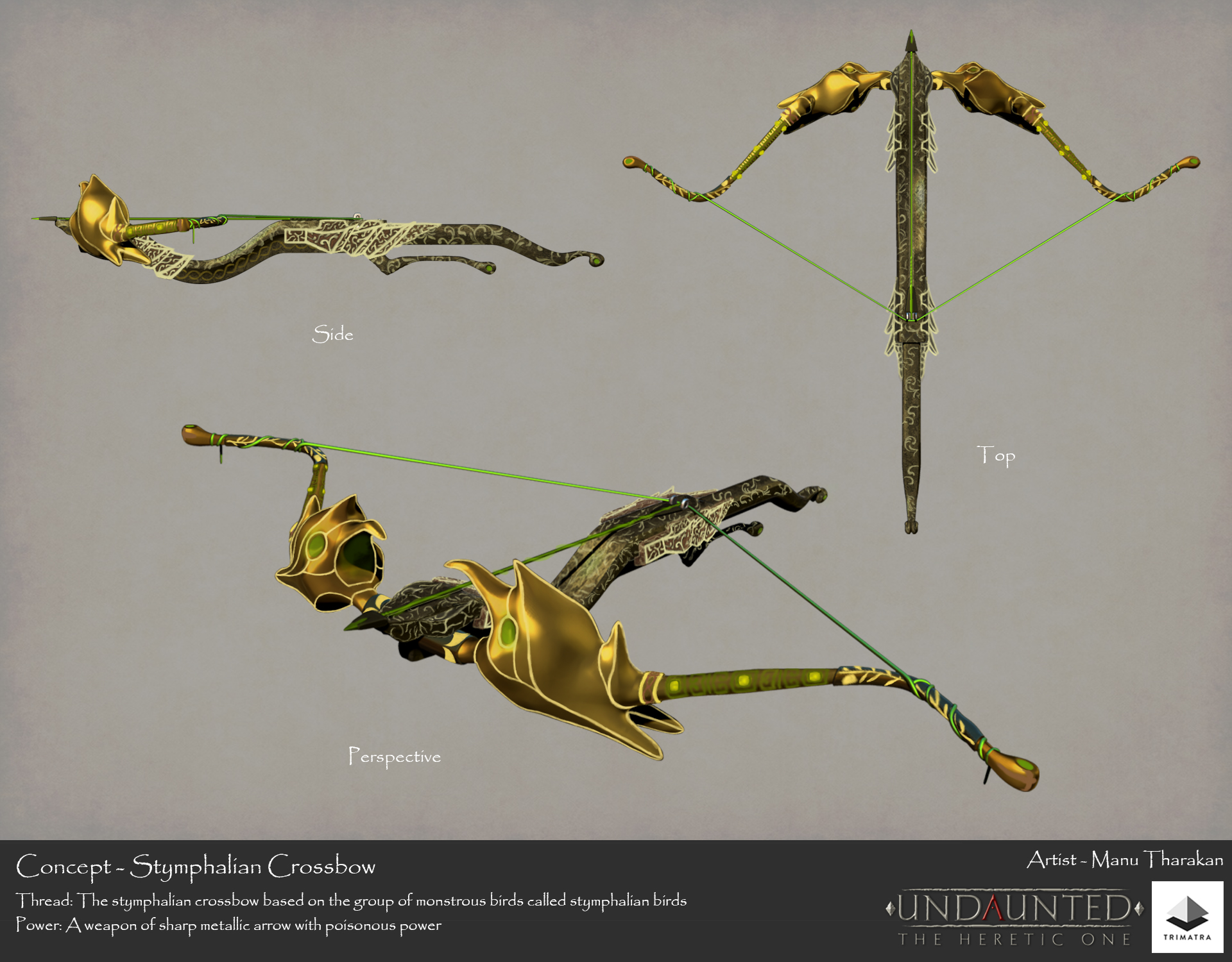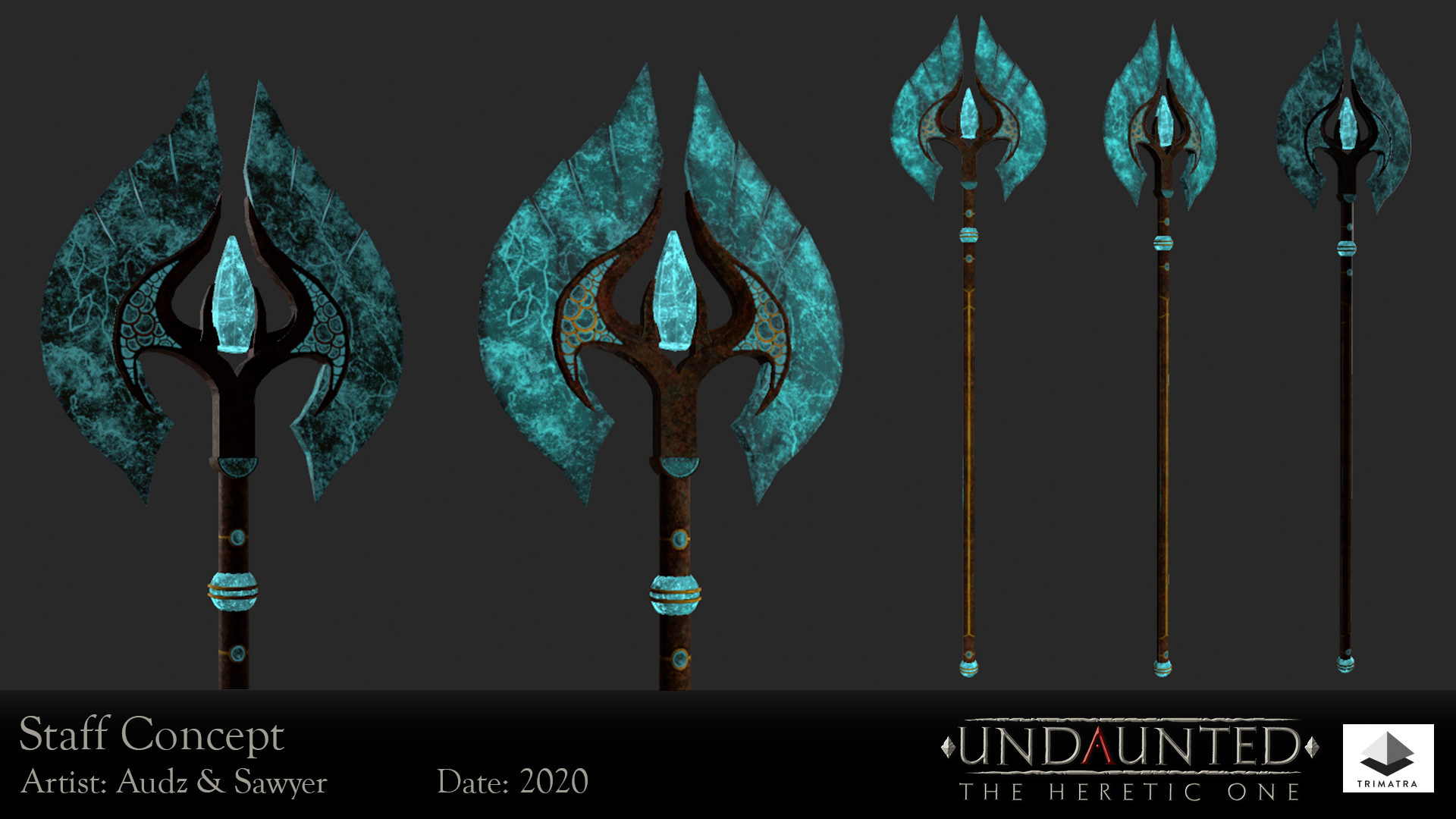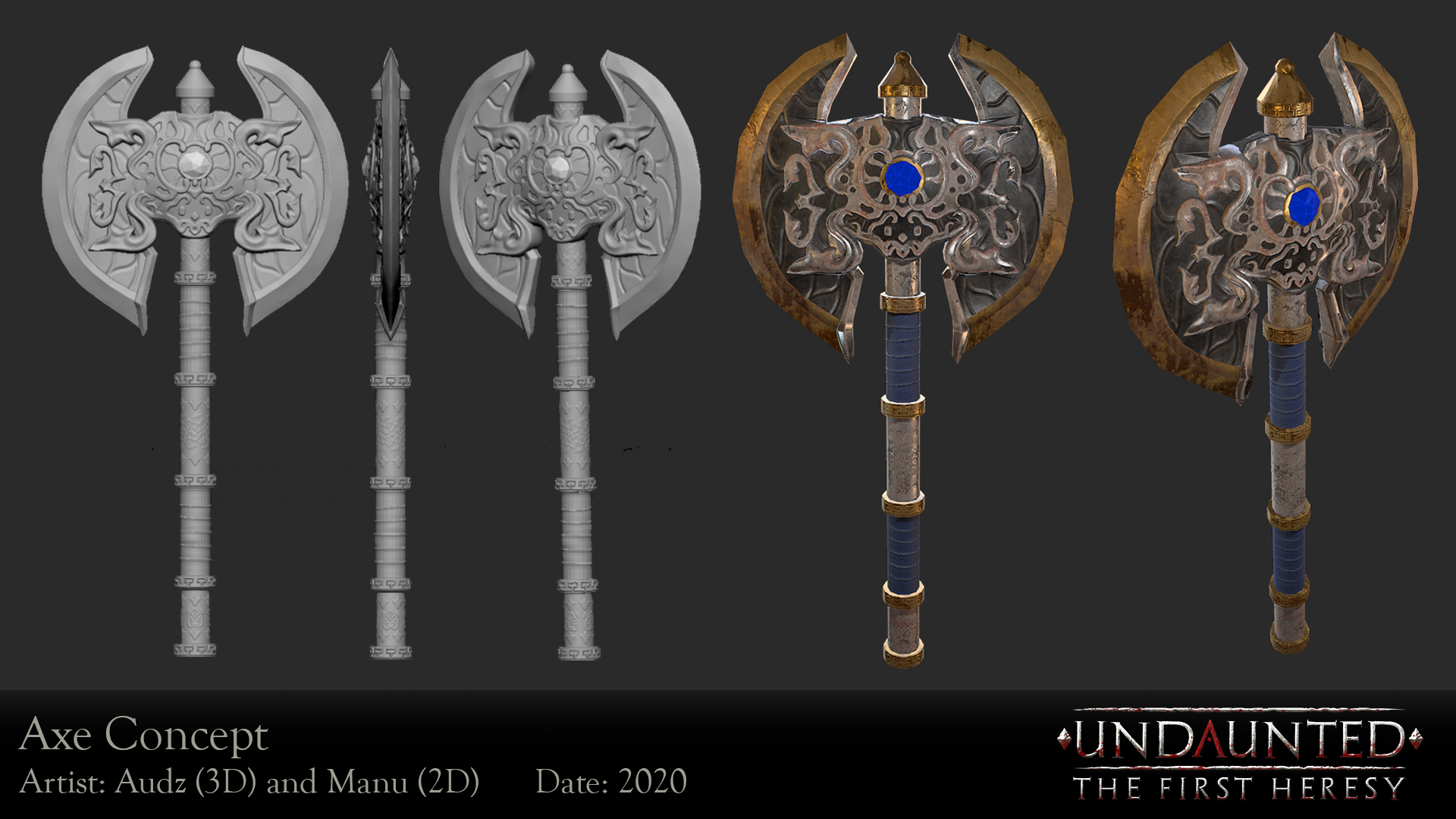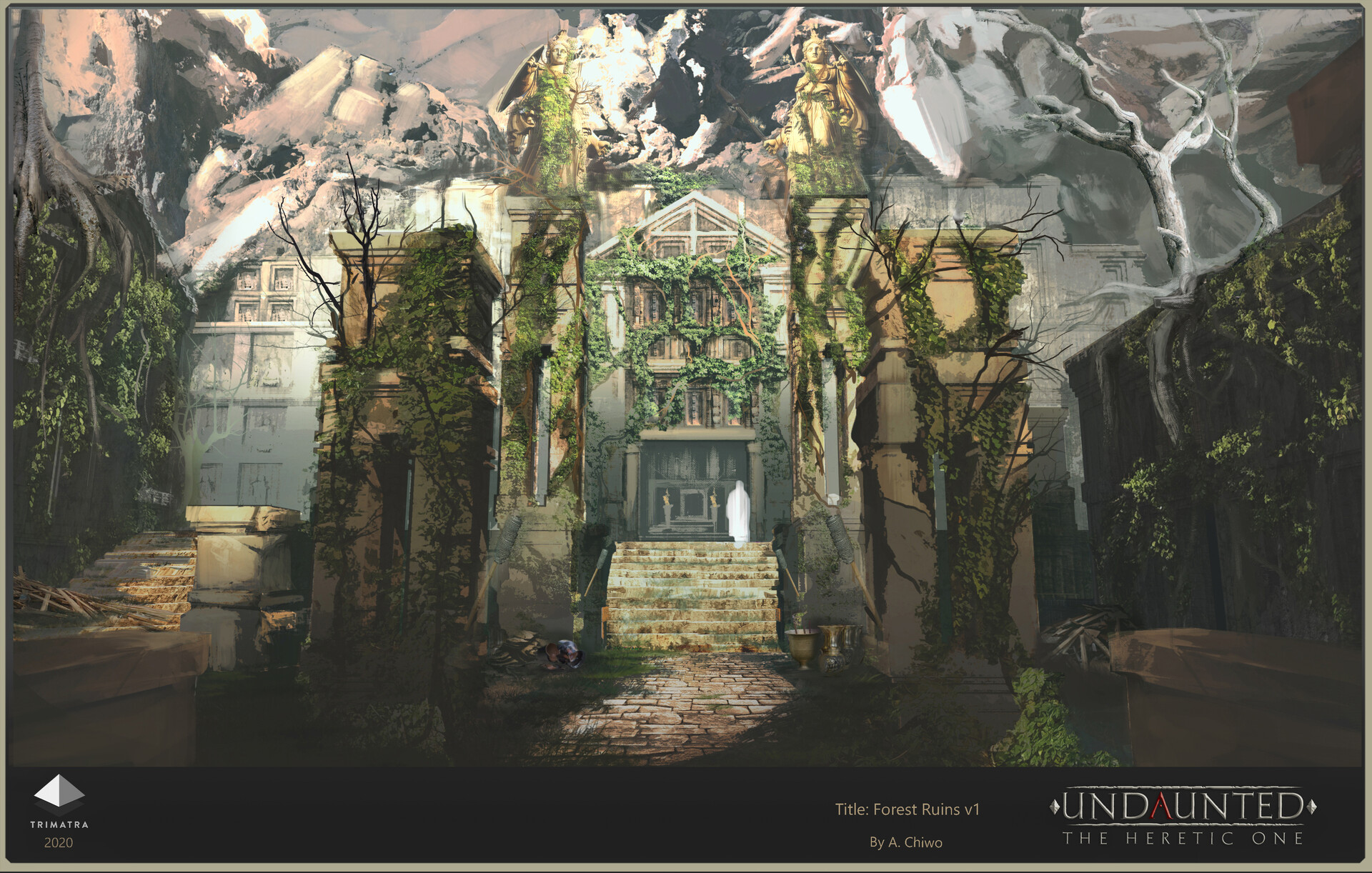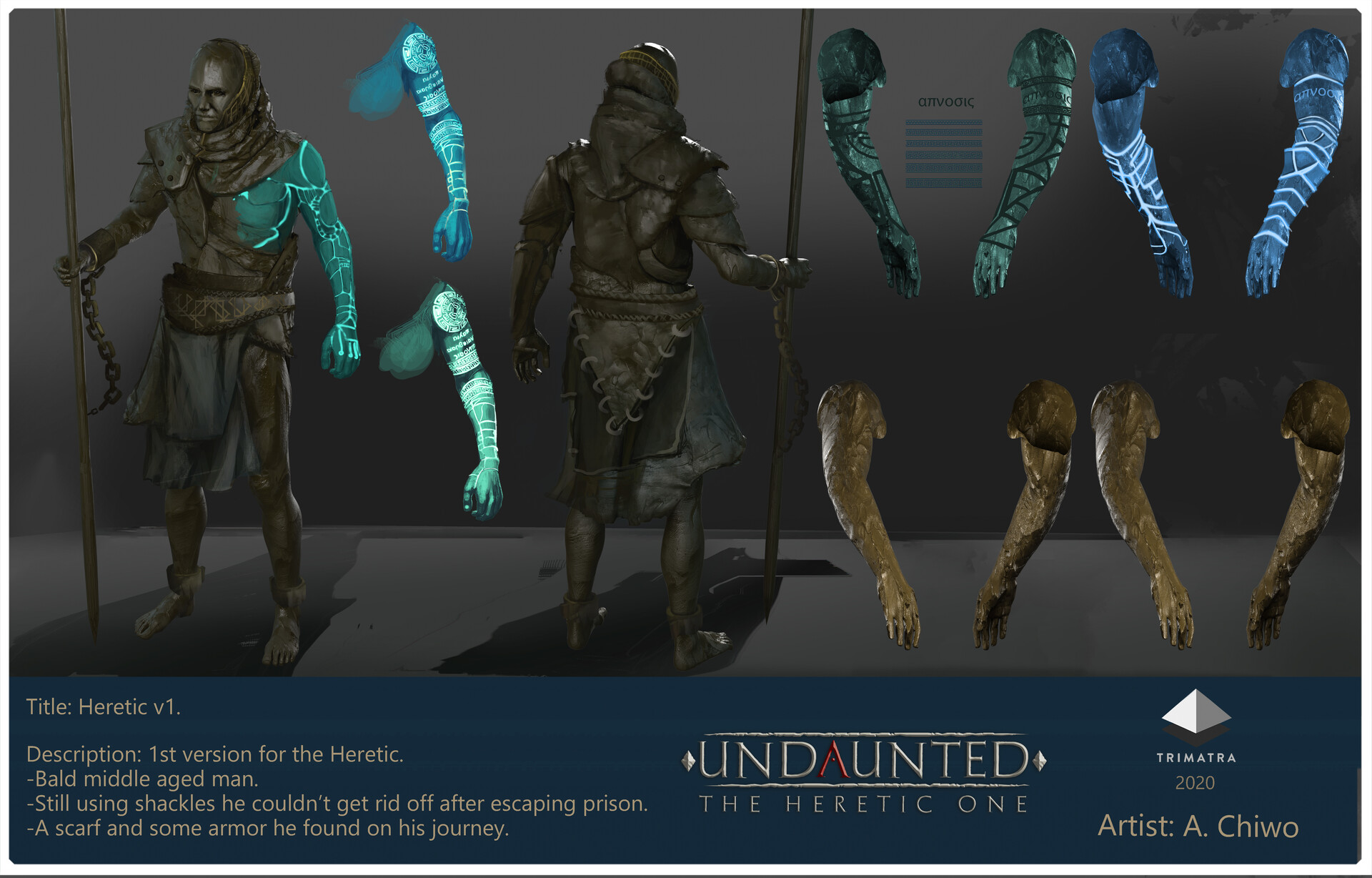 Alright! that seems to be all we can tell about our progress at the moment!
Q: Okay, looks awesome! Just wondering, are you guys recruiting?
A: You bet! We're currently looking for more 3D Artists (Character, Environment), Riggers, and Unity VFX Artists. We're urgently in need of Character Modeller to model key enemies for our game (no spoilers !). Contact us through IndieDB or Discord if you're interested to join our cause.
Alright, we're approaching the end of our devlog. As usual, if you are a fan or interested in getting a closer look at our daily shenanigans and frequent updates, you can follow our Twitter @trimatraint, or Join our Discord here: Discord.com
Cheers! Have a great day and we hope you're looking forward to some exciting gameplay soon!
See you again in our next Devlog!