Hello all! As we head into our final week of the Kickstarter campaign, we're also nearly finished with our playable Pre-Alpha Demo. We intend to have this out no later than early next week.
Tutorial Updates
After repeated testing of our demo encounter, we realized we're going to need a bigger tutorial to teach some of the finer points of the game. These are skills that normally you would organically develop through experimentation in the campaign, but for the demo we're accelerating the learning process. For the Engineers, we need to teach a few things:
Collecting and using resources found on the map.
Building bridges and ladders to reach inaccessible areas of the map.
Grouping up Engineers to break down doors with a battering ram (since we currently don't have art for this, sadly the door just disappears).
Building siege weapons at prescribed points on the map.
Additionally, we need to familiarize players with units assisting each other in complimentary ways. For example, we need to teach the technique of Centurions protecting archers by raising their shields.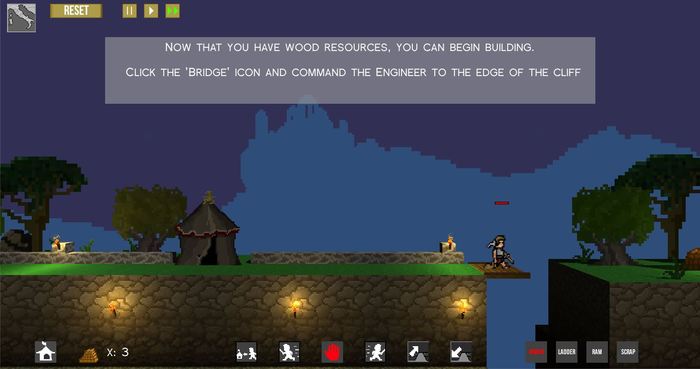 Campaign Map
We currently have a limited version of the map that only has three locations to visit (the tutorials plus the sample encounter), and gives you a handful of gold to buy new troops.
We will insert a few choice elements that will alter the course of the sample encounter, so it warrants a few playthroughs to see the differences. These choices are just a small slice of the grander story elements we are introducing into the full game. In the full game, success is measured not only by completing the encounter, but by reduced casualties, resources seized for Rome, and the morale of the people and the player's troops.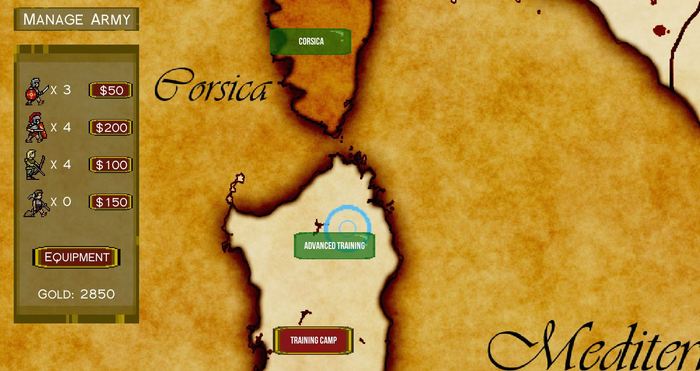 Well, that's it for today. Thanks for reading, don't forget to check out our Kickstarter page, and stay tuned for the latest on our playable build!