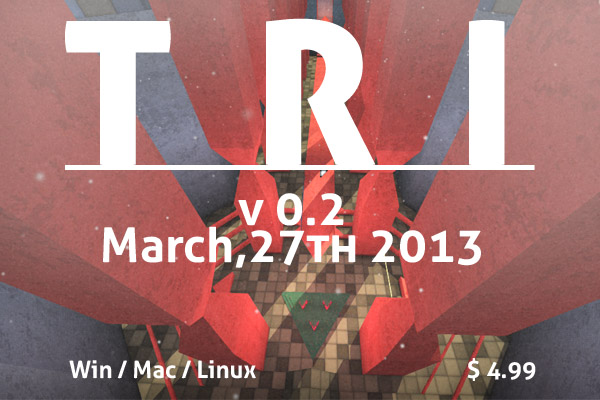 Dear friends, fans and lovers of the first-person puzzle genre,
we restarted TRI in January after a longer break and present the new update, finally. And we are super-happy with the changes made in graphics, level design and gameplay.
What can you expect from the current version?
six brand-new fully playable levels and an introductory tutorial
freeform triangle-creating
reach every corner in the level and change gravity with the wall-walking ability
music by Ludwig Hanisch
puzzles
treasure hunt - can you find all the little foxes we were hiding?
in German and English
You can download the update for the current version now. If you already purchased it, just click the link in your mail or update in your Desura client.
And if you are still not sure if this is your game or if it is playable on your computer - download the demo!
Reviews:
Interview with us on GamingMomentum
Article and video on IndieGameHQ