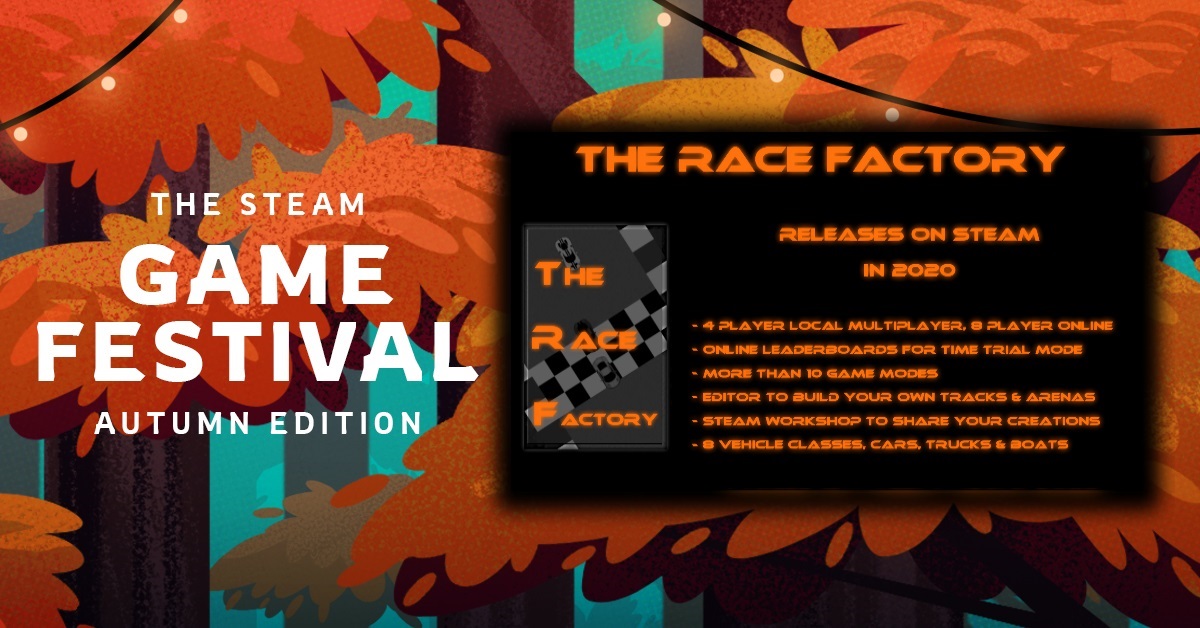 TRF Is in the Steam Autumn Games Festival, head on over to the Steam Store page and check out the demo, or wishlist the game for when it releases later in October! STEAM STORE PAGE
And here is a devlog covering the past 2 weeks of development:
22nd September 2020 - Point-To-Point track, Grass Sprint 1 has been added:
30th September 2020 - 2nd Point-to-Point Track added, Grass Sprint 2
1st October 2020 - Steam demo gets updated in preparation for the Steam Games Festival.
6th October 2020 - Profanity filter added to online games, and some scenery optimization.
8th October 2020 - We take a quick look back at how the project looked almost 2 years ago, and how it looks now:
Follow me on Twitter to keep up to date with everything: Twitter.com
These devlogs are mostly a compilation and summary of all my tweets done over the time period since the last devlog, so following me on Twitter is the best way to stay up to date on what's happening with TRF, as I tweet almost everyday.
Wishlist the game on Steam, and check out the demo at: Store.steampowered.com
Have a great day!
- Oliver