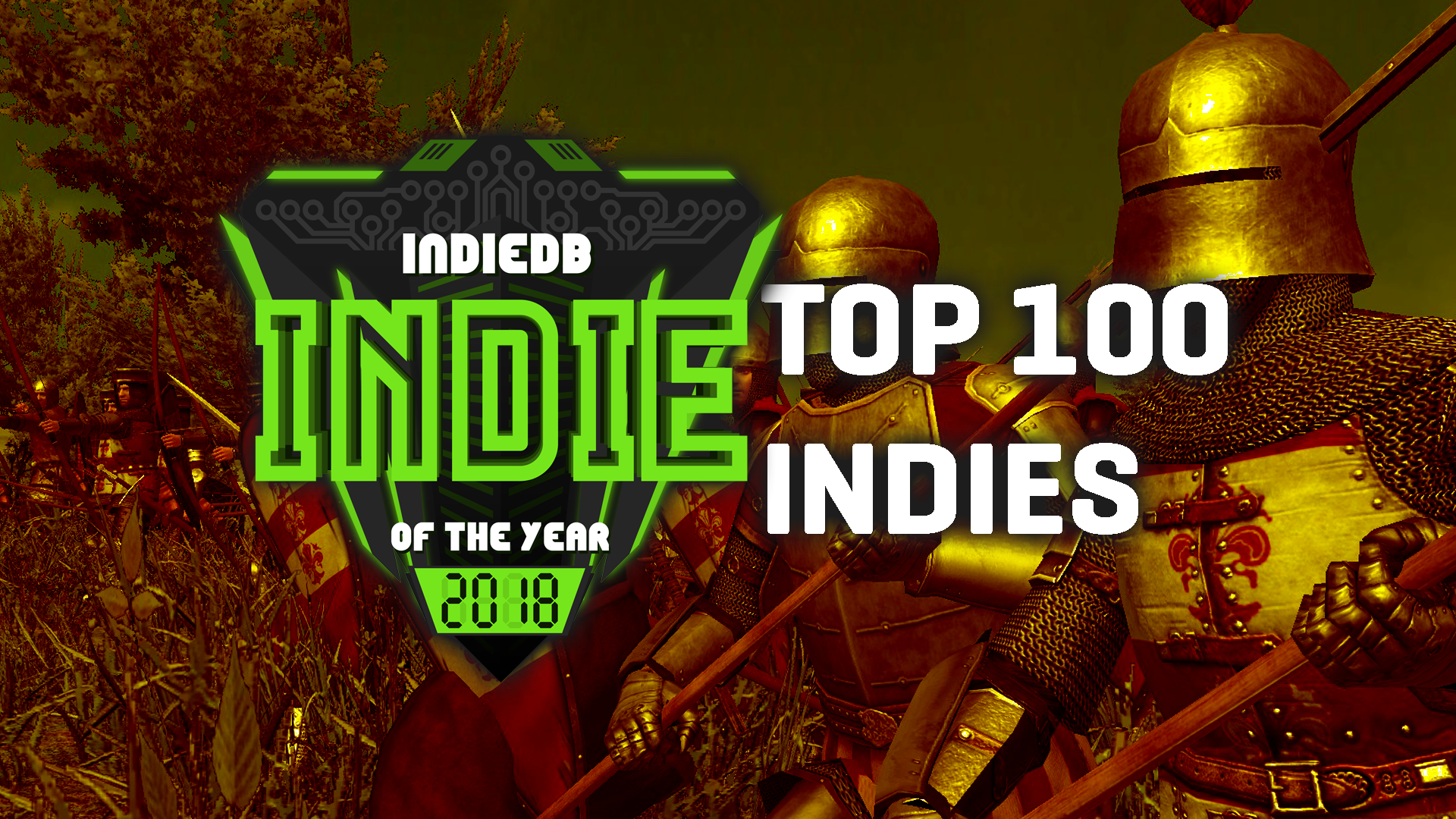 After 10 days of nominations in which more than 2,000 indie games were competing to enter the Top 100, just under 30,000 votes have been tallied and the nominees for the Top 100 Indie Games of 2017 have been announced! The next phase of the 2018 Indie of the Year awards is now underway, in which votes are being tallied for the Top 100 nominees to determine the ultimate winner for this year. Voting will remain open until December 21, so begin casting your votes here:

Many incredible indie games from a huge variety of genres made it into the Top 100 this year, including Veil of Crows, Parkitect, MOTHERGUNSHIP, and Wizard of Legend. We've also seen a number of early access titles make the cut, such as CardLife, Parkasaurus, and Nimbatus - The Space Drone Constructor. As the definition of what constitutes indie, and what constitutes a released and worthwhile playable game, continue to change, the sheer variety of experiences available to indie gamers changes with them.
Remember: You can vote for more than one game, so be sure to vote for all the games you think are deserving of a win!

To the indie developers whose games made it into the Top 100 this year, now is the time to continue spreading the word about your nomination and to rally the support of your most vocal community members to support you with votes and word-of-mouth discovery! Continue posting informative updates and articles about your game, and showcase new screenshots and trailers when they're ready for viewing.
Congratulations to all the indies that made it into the Top 100 nominations, and all those who participated in voting this year. Good luck! And finally, thanks to mod.io for supporting the 2018 Indie of the Year awards!