Collective of Crab
proudly presents

Story?!
Meet Bob. He just woke up from the bed and his goal for today is perfectly clear - to quit his job! Enough of hard work for little money! Enough of bullying from the boss! Let´s end this curse forever!... Or at least for some time... Till his money runs out and he ends up on the street like a hobo...
Anyway, today he is determined to find his boss and tell him he quits. He thought it will be an easy task, but without complications there would be no game, don´t you think? What´s wrong with the guards standing in front of the building? Could they be an obstacle in Bob´s quest? You decide. Because you control Bob and you have to get inside!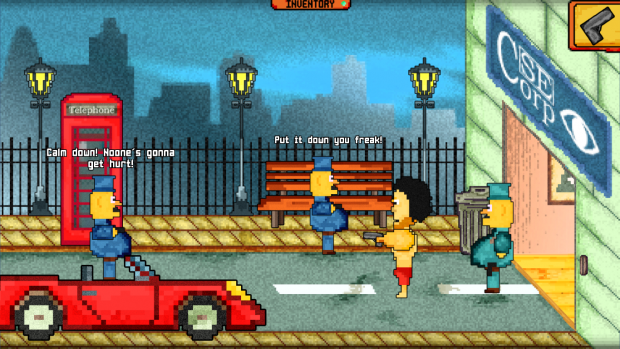 What is this about?!
Let´s start with simple questionnaire first:
Do you like point´n´click adventure games?
Do you like some humor?
With some strong language?
Do you hate your job?
And government too?
If you have responded "YES" to more than two questions above, you are the right one who should play this game! CONGRATULATIONS! YOU´VE BEEN CHOSEN! THIS IS NOT COINCIDENCE!
This.shit.life will bring you feeling known from classical point´n´click adventures and in addition, it adds some experimental elements on top of it. Everything wrapped into the sarcastic package full of crassy humor and strong language. This is the best what you can get in 2016!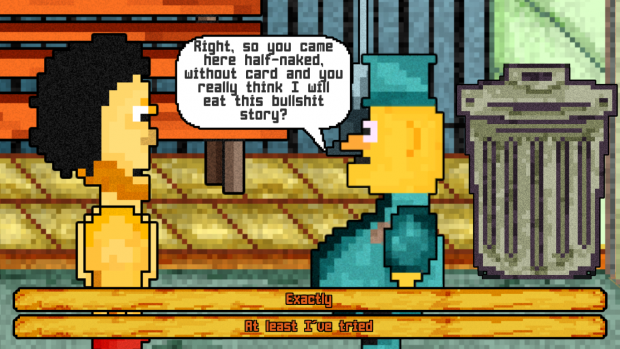 Where can I get it?!
Actual version of the game is the demo version of the full game which is coming sometime in 2016 (first half of the year, most probably). Demo is for free and the full version will be for free as well!
Can you believe it?? For Free! FREE!!!
If you want to play this game (yeah, I bet you want! you should!), you can download win/linux build from here. If you want to play it directly from the browser, check out also GameJolt page: Gamejolt.com
If you like this game, make sure to start tracking! Collective of Crab awaits your click!