Carbon Studio is thrilled to announce that their award-winning VR spellcaster The Wizards is coming to PlayStation VR on March 12th. The Enhanced Edition will introduce new content and dozens of improvements prepared in close cooperation with the PS VR community.
Main features:

• Action-adventure, VR spellcaster set in a rich fantasy world
• Story Campaign featuring time travel, heroic battles, and dragons
• Intuitive and immersive spellcasting with hand gestures
• Six element-based spells to learn, master, and upgrade
• High replayability thanks to game-modifying Fate Cards
• Arena Mode with challenging, endless battles
• Free movement and teleportation-based exploration.

The Enhanced Edition also introduces a completely new level extending the campaign, a system of checkpoints, character customization, improved hand tracking, and extensive accessibility settings as suggested by the VR community.


Carbon Studio hasn't forgotten their faithful community of players that already purchased the game. Everyone who has already played The Wizards on any headset will get all the additional content that the Enhanced Edition has to offer - completely for free.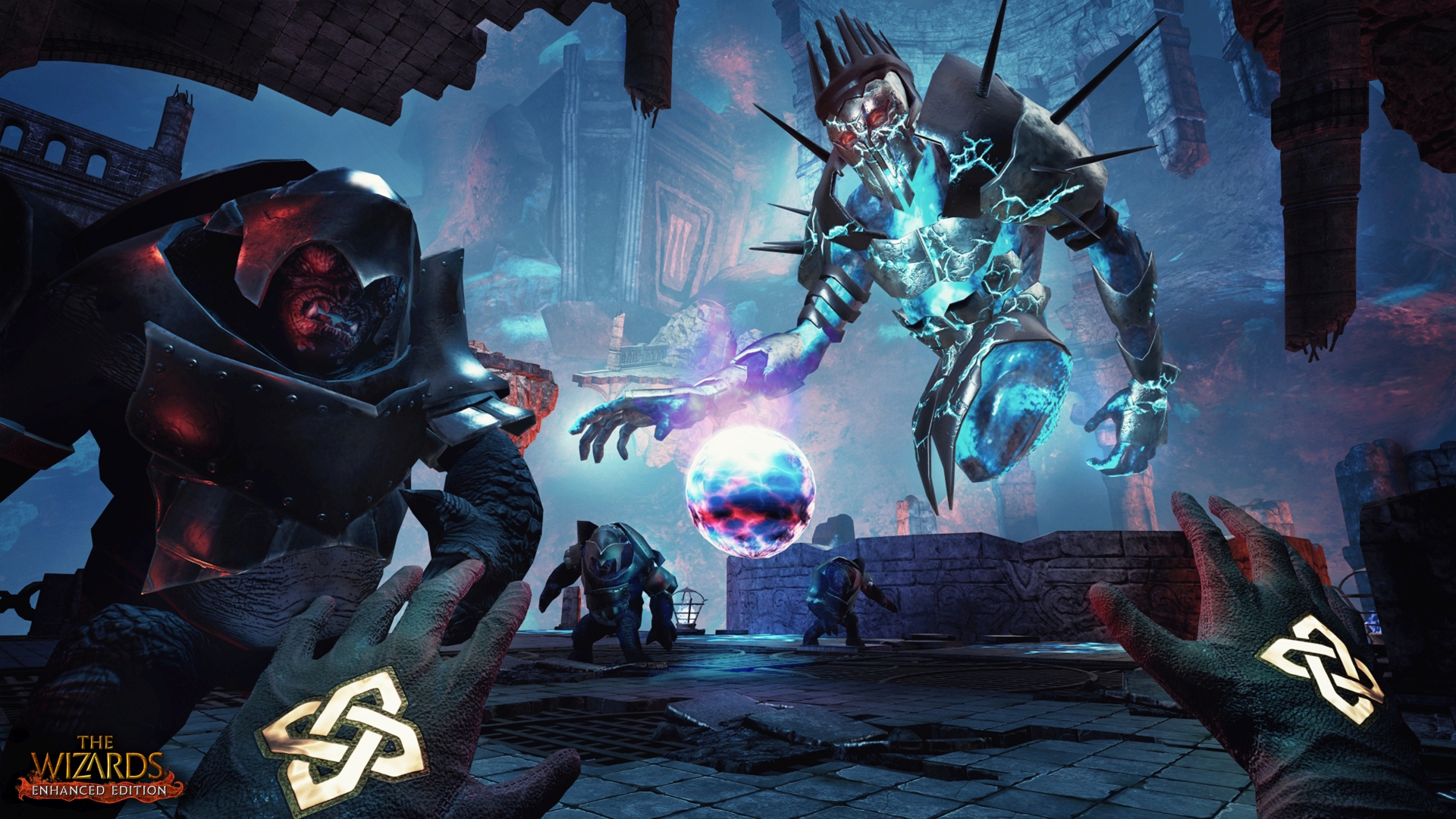 The Wizards – Enhanced Edition will cost $24,99 / €24,99/ £19,99 and is heading to PlayStation VR, Oculus Store, Steam, and Viveport on March 13th. The game will be available in English, German, French, Spanish, and Russian on PS VR and additionally in Japanese and Chinese on PC.