Hey folks,
I'm Ben Simpson, the founder and lead designer / programmer at Arrogant Pixel. This is the first in the series of technical posts in the run up to the official release of our new game coming soon to app stores this autumn.
For those of you who have been following The Tale of Doris and Dragon since the BETA release last year, there are several major changes that we have made in order to release the game officially this year.
We have launched a Greenlight campaign [CLICK HERE TO VOTE] and uploading to app stores for approvals this week!
---
1. Built in Unity
The first big decision that we made was to change the software that we were using to build the game. I was using GameMaker Studio at the time of BETA release and coding in GML. I decided to move from GameMaker Studio to Unity because the team had increased in size and I wanted to have a more modular system.
Because the previous version of the game was made in a completely different engine it was less of a BETA and more of a well polished, web based prototype. Considering this and for separation purposes I will refer to the previous version as the BETA from here on.
It was a pretty hard pill to swallow as it meant that the entire first game had to be rebuilt in the new engine. I thought it would be a good test to see how much time it would take me to put the game together in the new software. Still, it wasn't a quick and easy thing to do by myself considering I had only used Unity for only a small number of projects.
Generally, GameMaker is very good for rapid prototyping but we found that with projects such as GlitchBoy (sadly, no longer in production), it was actually slowing the team down relying on one person (me!! ) to hard code the game from scratch. After a while, it was clear that there had to be a better way of working as a team. We abandoned the project in order to concentrate our efforts on Doris. I still see myself using Game Maker for certain smaller, maybe two-man projects but judging by the size of Episode 1, the next two episodes definitely need Unity in order for the builds to be as bug-free as possible on release.
Changing over to Unity also enabled us to use shiny post-processing effects that would have taken a little longer to implement before based on how GameMaker's draw pipeline is constructed. This meant that we could really put the polish on the graphics to make the game more presentable than ever and play around with the settings in real-time, like photoshop. I found that, if you are trying to do certain things in Game Maker, my code would become "spaghettified". This is generally due to me not properly thinking out the construction of a system effectively before hand based on the way GameMaker handles objects and also being able to work so fast that I don't really have to think about it. Unity reduces that problem. for me at least, to nil. With Unity, the stuff I write becomes more like an asset that I can use in other games because the system is so modular. Unity itself is heavily class based so it encourages good coding practices. It is really important that your programming bolts together easily without interfering with anything else.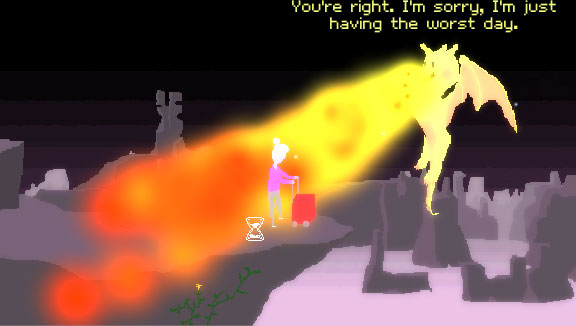 2. New graphics and animations - but not too many

It was important to us that the title remain a pixel art game. We had a few difficulties with consistency and quality of artistic content prior to taking on Saf (DarkLitria) and at the end of the day, it did receive some good feedback. I don't consider myself to be the best artist in the world but when you are working on a game largely by yourself, stuff just needs to get done. I had to do it myself. I'm just glad that people didn't hate it.
Right now, it feels really good to hand over most of the art to Saf as it was the thing that I felt that I struggled with and I trust her to do a great job. She's a fantastic artist and animator and it's great to be working with her. Whether you think I'm a good artist / animator or not, it takes up a lot more of my time than it should. I'd rather concentrate on writing the dialogue, building the game and running the company.
I'm attaching some of her recent sketches and doodles that she makes for us because they are awesome. You can also support her on patreon: [Patreon.com]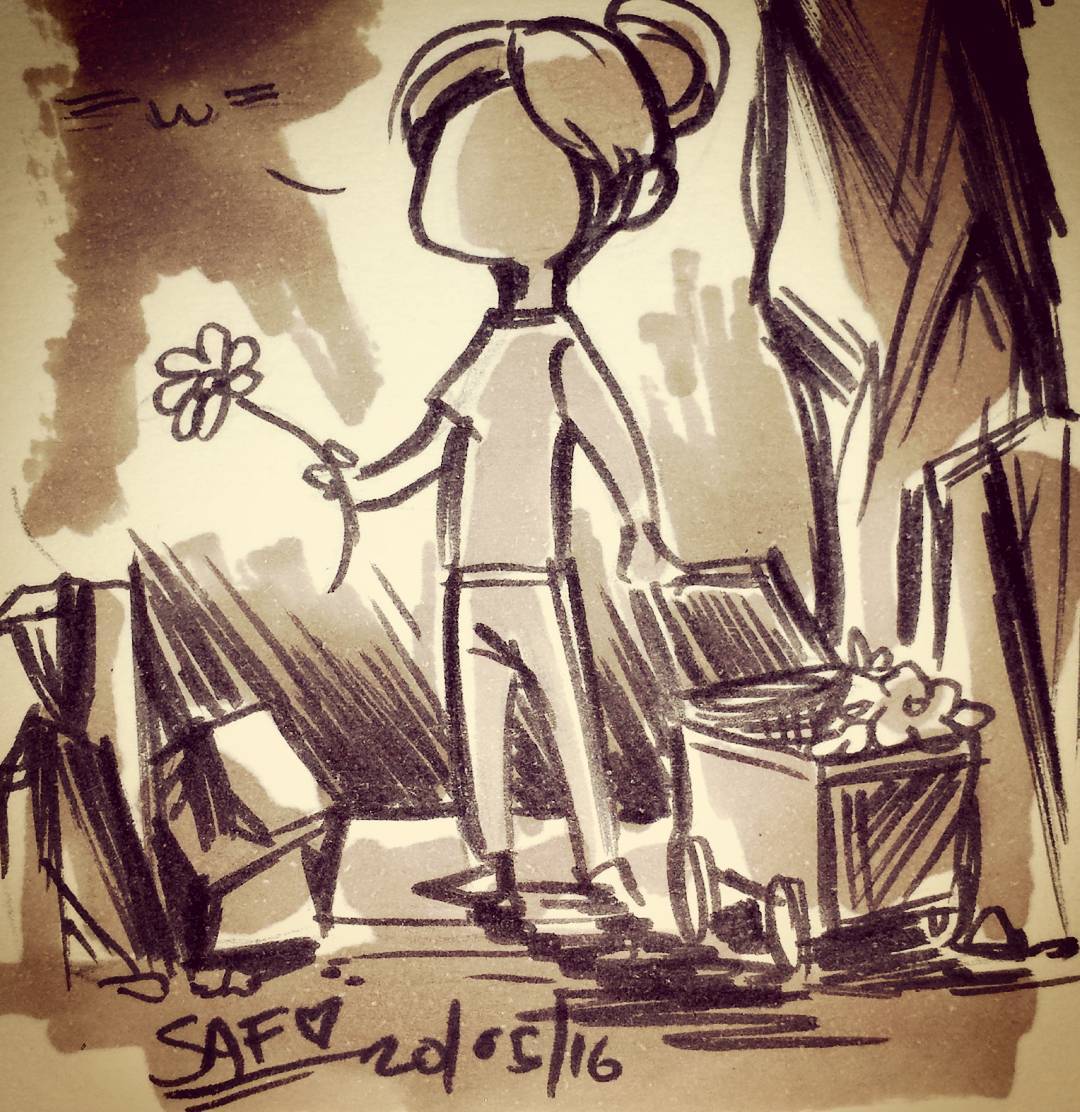 And Norb delivering some transitional support...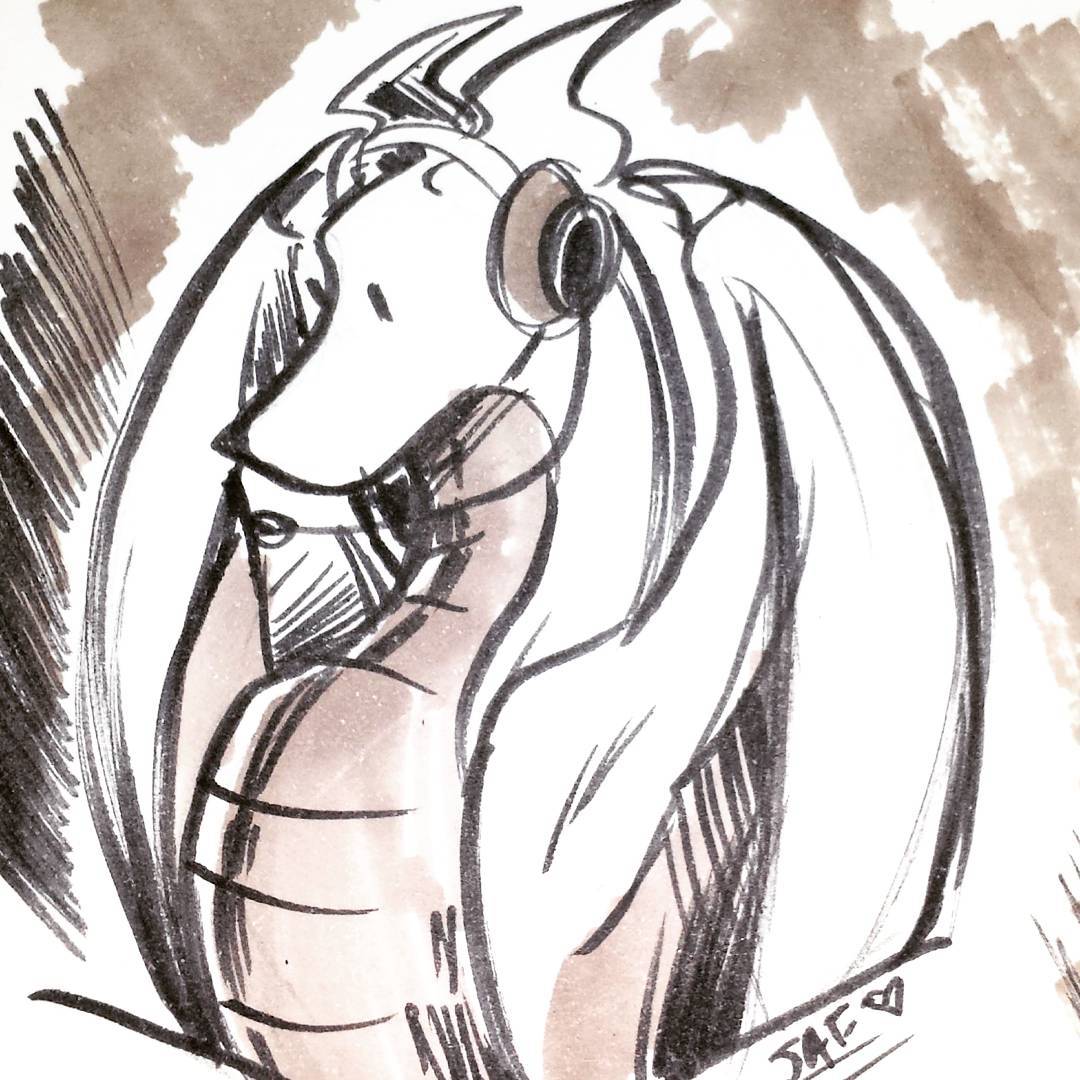 3. New music and Sound effects

To be honest, when we released the BETA, I just got fed up of polishing and wanted to be done with it. It's not that I don't love Doris and this little world we've created, I just wasn't really expecting the game to get the reception that it did. Although Assad had worked hard on the music, I felt the foley and sound design overall had not had enough time dedicated to it.
We've spent a lot of time since re-recording new sound effects and really thinking about how we were going to improve what we had originally. Ryan had a lot of equipment, knowledge and experience to help us achieve really high quality recordings and believable sounds.
By devoting more time to rebuilding the game, it gave Assad an opportunity to create a new track for Episode 1 and re-mix and master all the tracks. We've been able to do more things in Unity to make the game sound better overall. Such as audio-ducking when characters start to talk...etc.
4. Additional dialogue

Releasing the BETA game last year gave me a chance to reflect on the feedback and think about what I wanted to improve dialogue wise. There were lots of elements of the BETA release that I think felt unfinished. Some comments also confirmed my fears that Norb didn't appear enough as a character in Episode 1.
I also re-structured some of the conversations between Doris and Norb that I thought were too long or awkward. I had also used some British colloquialisms that did not translate well...or people just don't get my jokes :(
It was important to me that the characters came across how I imagine them in my head. Which leads me onto my final point...
5. 800+ Fully voice-acted lines

I think the most obvious and startling change that most people that played the BETA will find is the fully-voice acted dialogue. We took great care to include every single interaction. However, we do not have triple A budgets. Luckily, we have a very talented friend in Jamie Wood who was willing to give up his free time to help us. By himself, he is just a power house of an actor. I learned so much just by watching him work and it helped me with my own performance.
I guess you're all wondering who ended up voice acting Doris? It was me. It wasn't my choice really and had lots of reservations about committing to the voice. I've been told many times that I am a very good mimic so it was a kind of "what-the-hell" sort of moment and I just went for it. Doris is based on my late grandmother after all. I don't know if people will be able to tell but...I think I make quite a sweet old lady. I'd love to know if you think it sounds odd though.
Jamie ended up taking on most of the characters because the man can seriously act. His training and experience really made a difference in this case - it brought something really special to the game. His performance of Norb the dragon will melt your hearts, I'm sure of it. We love Norb.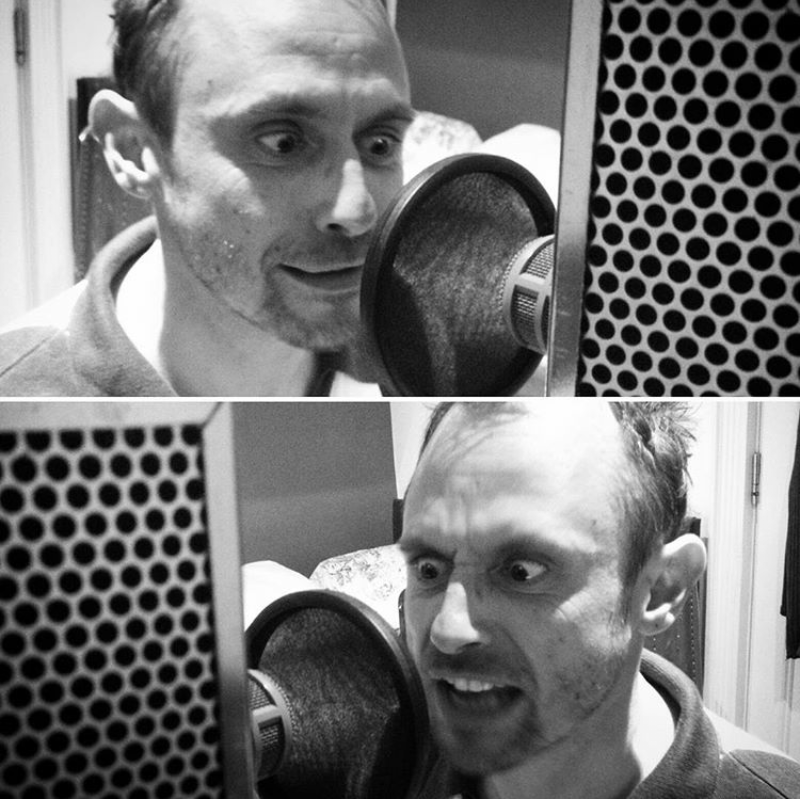 Anyway...this concludes my blog post and I'll leave you with our release trailer. You can always reach me directly via the forum or twitter. I'll try and answer your questions as best as I can.
Until next time,
Ben
---
Feel free to e-mail us questions or get in contact for press enquiries.
PRESS CONTACT: jay@arrogantpixel.com
ONLINE PRESS KIT: www.dorisandthedragon.com/press
TO KEEP UP TO DATE WITH ALL THINGS DORIS, sign up to our mailing list!
SIGN UP : Tinyurl.com
WEB: Dorisandthedragon.com
FACEBOOK : Facebook.com
INSTAGRAM: Instagram.com
TWITTER : Twitter.com
WEBSITE : Arrogantpixel.com
INDIEDB: Indiedb.com