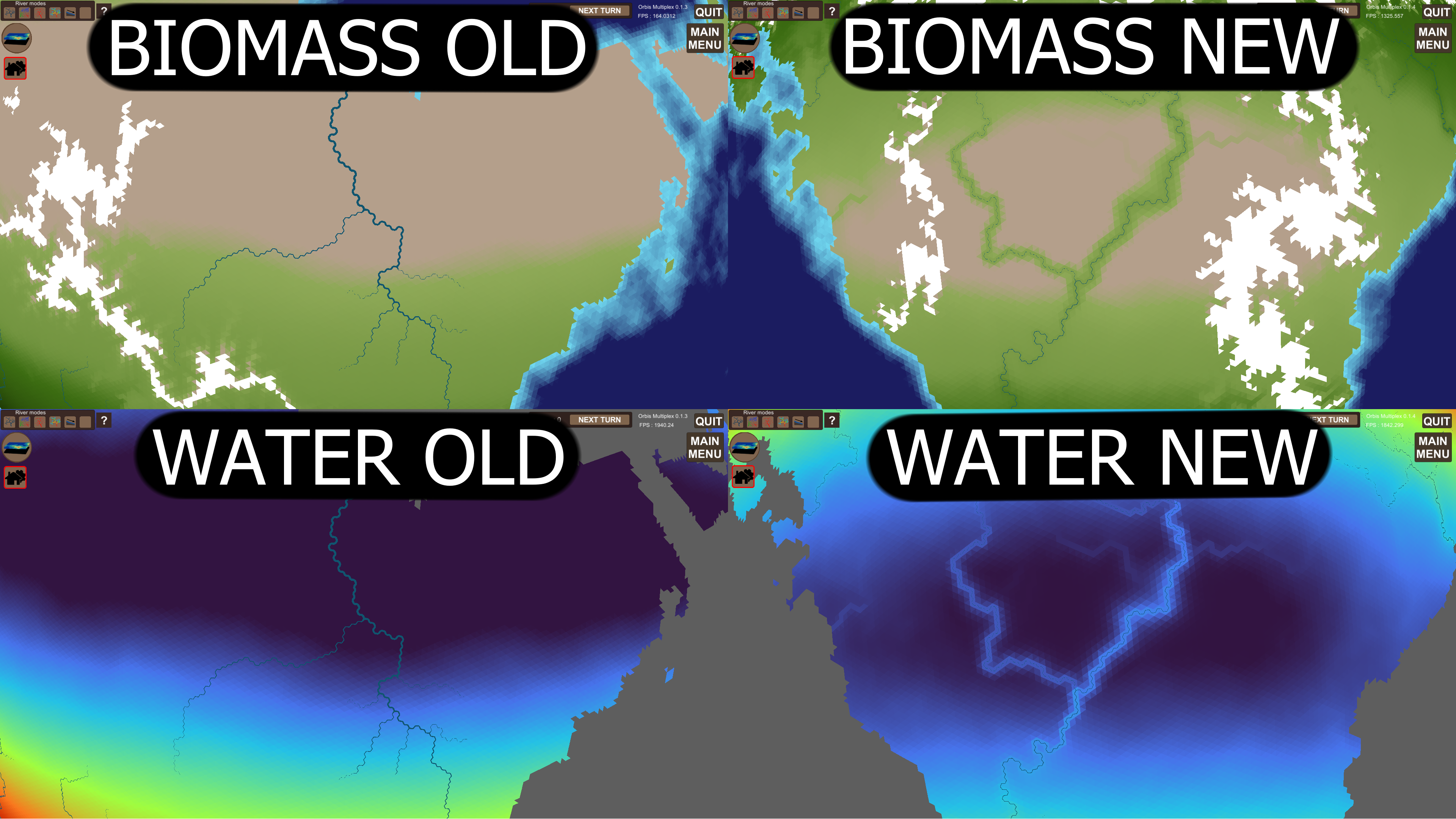 Rivers now diffuse water, which makes vegetation along rivers in the desert possible. The diffusion is done on the GPU. The compute shader I use for doing this is shown in the devlog video.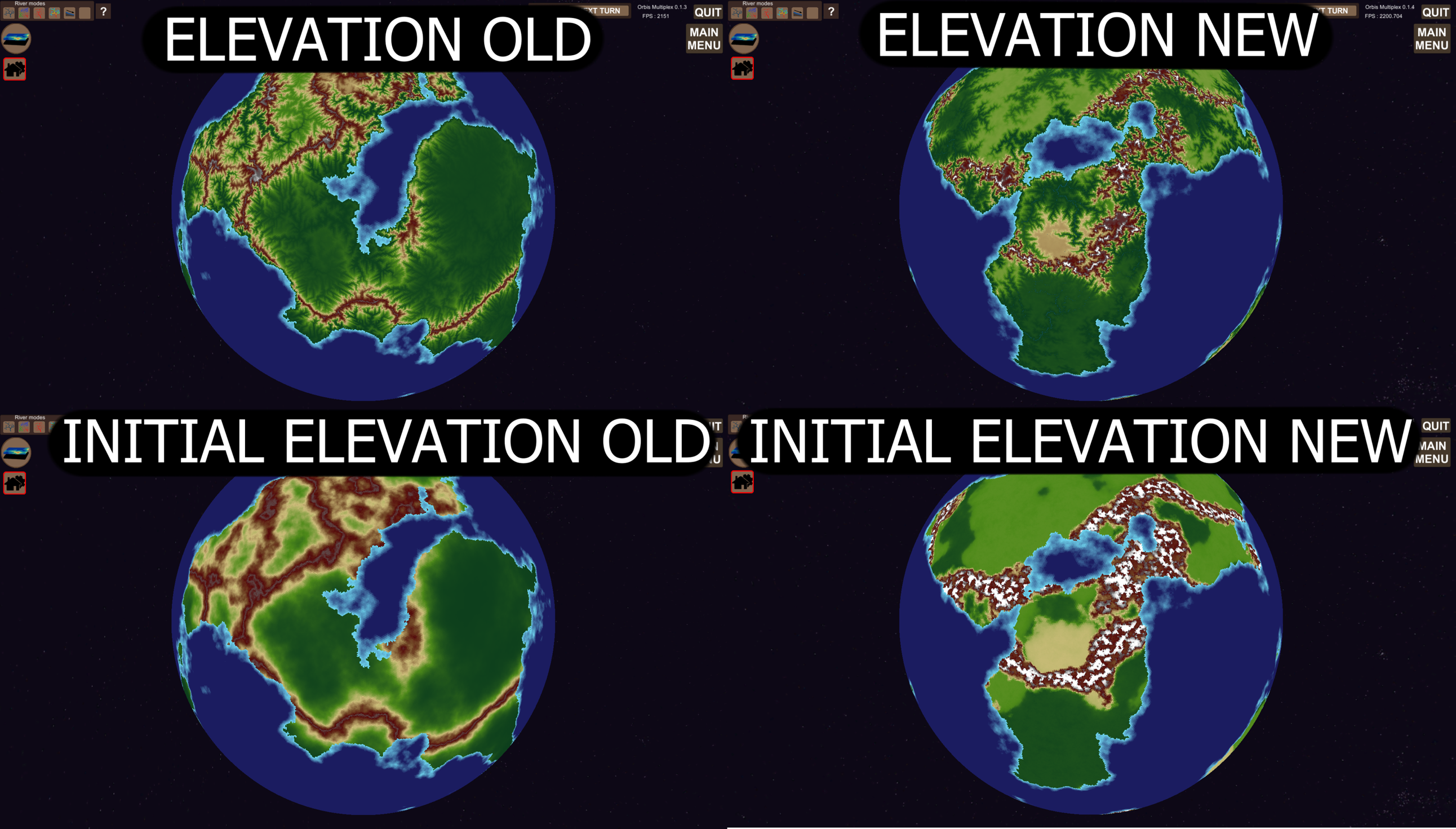 I've also added some more perlin noise in the initial elevation generation. At the moment there are 5 kinds of noise layers which I combine. I've added a peak layer to the mountain ranges, and 2 noise layers related to plateaus.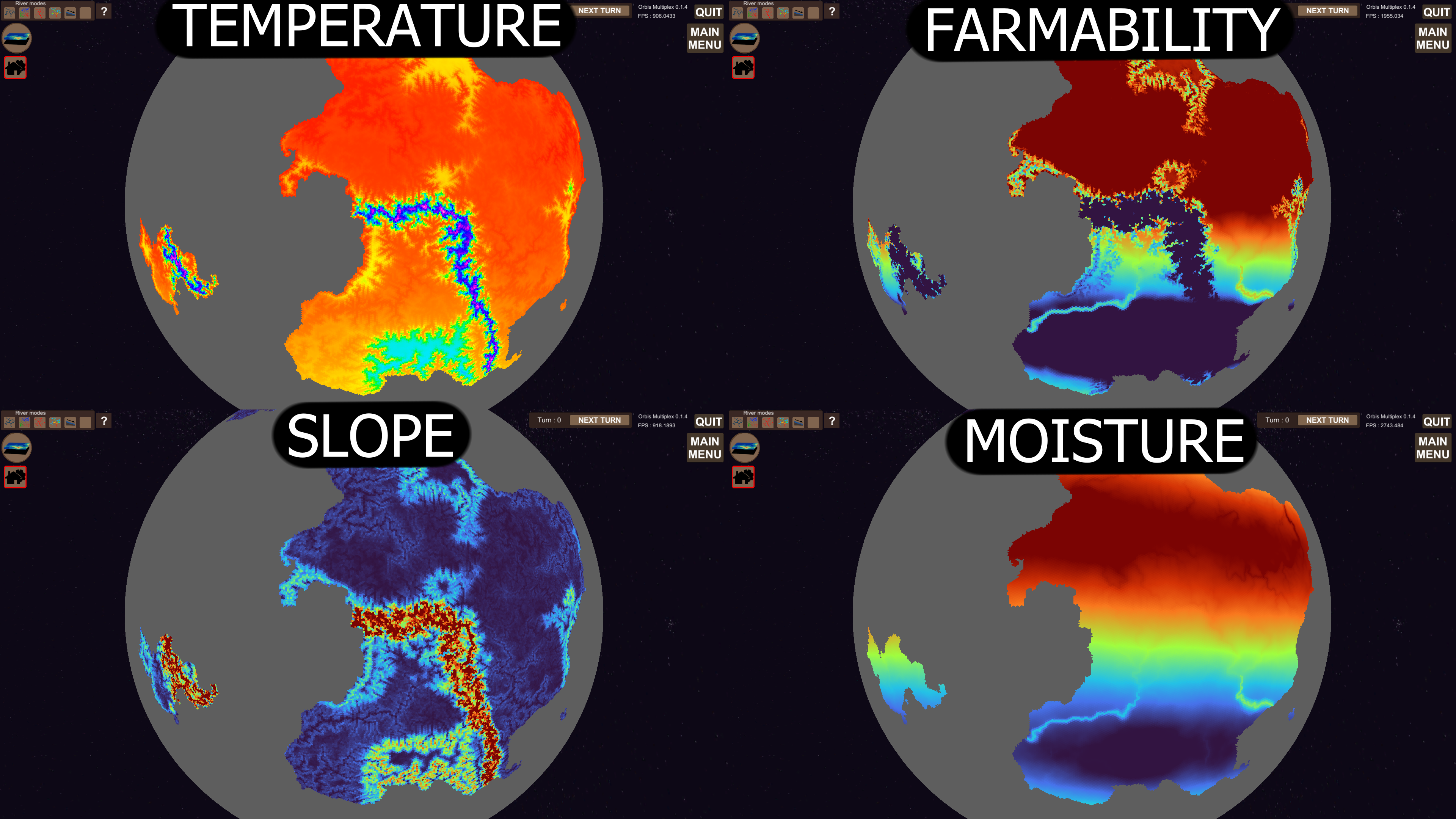 There's now map filters for viewing productivity factors for industries that are affected by environmental factors like temperature and precipitation.