Download
__________________________________________________
Version 0.8.9

Version 0.8.9a patch

Version 0.8.9b patch

What's new?
__________________________________________________
Edit by Kharn: Since the release of 0.8.9, 2 small hotfixes were released to fix some critical issues found in the release of 0.8.9. After downloading and installing 0.8.9, please download and install 0.8.9a and then 0.8.9b as well.
Thanks :)

Twenty months have passed since I've last written to you about the magical lands of Etheria. Much has changed since then. Firstly, the gateway interface into this world looks more appealing, in a dark and sinister way and it easily adapts to all resolution sizes. When a hero is born, you are presented with all his achievements, stats, skills, perks and psychological profile. Engraved in the tablets are also his racial background, class background and even faction background, with lore extracted from texts of old.
The peoples of Etheria have never-before been so divided and war-hungry. Every race has split into several factions, each with its own beliefs, culture, strategies, armies, buildings and researches. I have once met, for instance, a faction of undead who seek to do good, or gnoll pirates trying to steal foreign technology. Some talk of snakemen laying in ambush, totally camouflaged under the cover of jungle, Minotaurs gaining more strength the more enraged they are, Daemons teleporting their buildings to and from their plane of existence into ours, giant scorpions laying eggs into their victims… the list goes on. I will leave attached within this letter all the details I managed to gather about all of the different factions. Notice their symbols and emblems and act accordingly.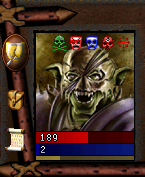 It has become harder and harder to survive these perilous lands. Strategies vary so much, you rarely know what to expect next from the enemy. What is worse, there's been talk of a supreme being, a Demigod AI, which, using its superior intelligence, outmaneuvers, outsmarts and destroys any and all armies that stand in its way. Battles are sometimes fought on 16 different sides – can you imagine 16 warlords and their armies all clashing together? Truly fearsome. It is of no surprise to meet despairing units, terrorized ones, frozen, disease stricken or simply frenzied. I've also seen bleeding, frostbitten and even crippled soldiers. Gore is everywhere, with large blood pools of naga-green, human-red, demonic-black colours mixed together with scorchmarks, arrows and broken axes.
Naturally, more stories have cropped up in this period of time. Several new chapters have been written in the book of The Protector's Campaign and some remembered and re-edited the War of the Broken Oath, The Tears of Dawn and other war-related tales. I find it quite exciting to relive these historical events.
Alas, war brings profit for those who know how, so many creatures have set up their shops. They buy and sell weapons, resources, potions and information. Sometimes they have to deal with thieves too, and most shopkeepers now have hounds and guards hired. They are also highly competitive with each other, and so overall prices fluctuate a lot. Often I've managed to obtain a profit by buying wares at a discount and selling them at a different shop.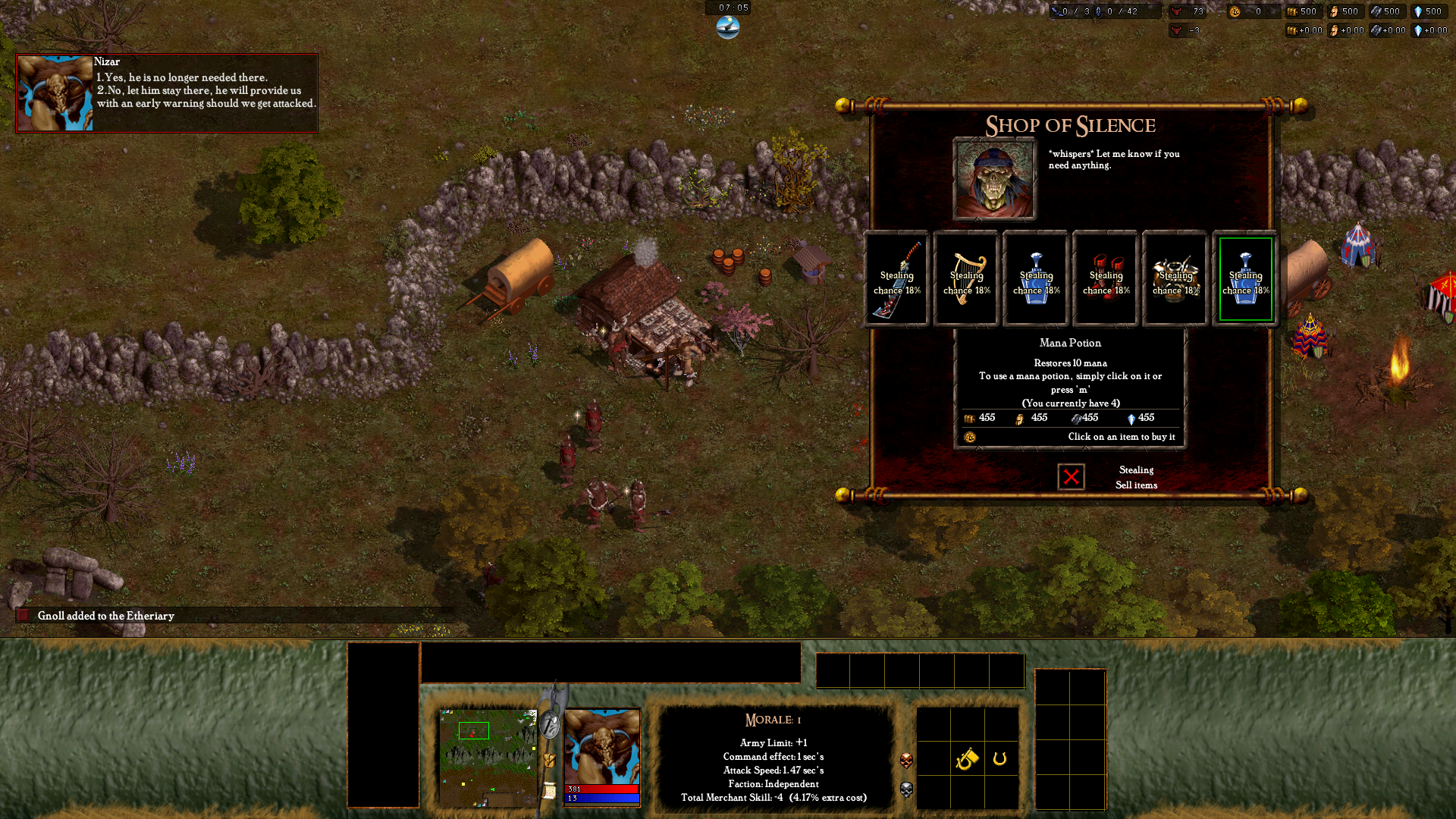 You have to be careful though, some items carry a curse. I once bought myself what looked like an ordinary ring, only to find out that once equipped, it got stuck onto my finger forever. The ring was whispering to me with evil words, telling me the name of the curser. I eventually met this creature and slew it and so the curse was broken and I was a free man again. Yet I somehow lost the ring's beneficial powers too. I've later discovered that you can also break the curse at a shrine or mausoleum, and that some prefer to live with their cursed items instead of getting rid of them. Curious, is it not?
Well, with all this new information I've started writing it down and cataloguing it into an Etheriary – a compendium of all creatures, buildings, quests and items I've encountered along the way. I've heard others are doing the same in order to help them craft theories and new battle tactics. You should keep an Etheriary too, along with your Journal, for it is a very useful habit.
I bid you farewell for now. Remember to sharpen your sword and revise your spell chants. You will need them for what is to come. Enclosed I leave you my changelog to provide insight.
Signed,
A Grand Councilor of The Protectors Team
P.S. If you want to help each other out with much needed coin, you can do so by donating. I also frequent the pub at Discord for friendly chats with other warlords… and warladies.