The Prologue:
As the story for the prologue is done, the development and design of the prologue chapter has been started!
The prologue takes place in Sarcoex Bloodrun's apartment. This chapter is an introduction to the game mechanics and gameplay. You will learn how to control your character, learn how to escape an anxious situation, and more!
Here is a few screenshots (WIP):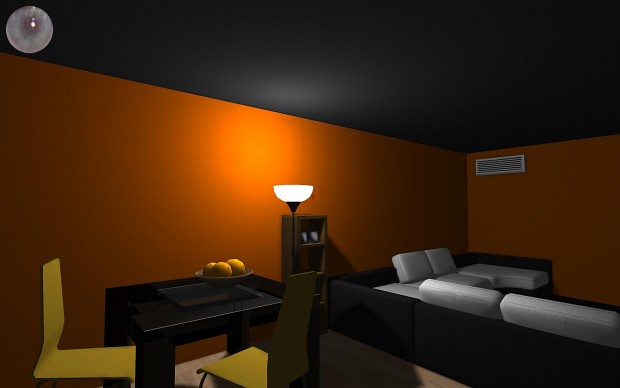 From a different angle: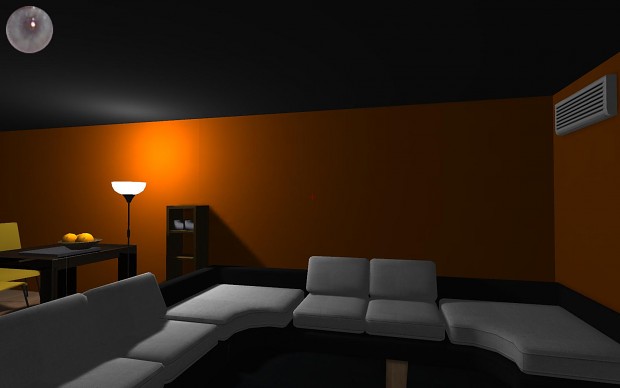 ---
---
The Test Map:
For those who just want to test out some of the features of the game; the test map will be released free of charge for everyone (that includes they who haven't supported the game through Alphafunding). The test map can be considered a prototype, it will only contain new features being tested and developed, and NOT features already implemented in the full game. This has been decided, so people that do not want to dig up their wallet (or are unable to) to support us through Alphafunding, can still be a part of the development process.
DISCLAIMER: This map will have many flaws, instability issues, have lots of bugs, and may even crash, if you have issues with the map, NO support is provided, and Sarcoex Games and the associated people is NOT responsible for any issues, errors, computer trouble; not limited to hardware and software errors. And computer crashes. And other computer malfunctions. USE AT YOUR OWN RISK.
The test map is due released 14th July 2013. This will be updated but a lot less regularly than the Alpha and Alpha Test releases.
---
Want to support the developers? Buy the game with the alpha funding program on Desura. Click the button below.