We have started working on the multiplayer mode for The Prison Game with the help of UE4 networking.
The Prison Game's networking has a client and server model. Server's role is updating clients continually and making critical and important decisions. Clients are always up to maintain approximation of the server's world. When you hit a fire button, your mouse action is sent to server. Server makes necessary controls and calculations, then instantiates a bullet from your guns muzzle to gun's direction. Then broadcasts this information to all clients to let them catch up with the server's game world. When you die, you die on server. When you run, you run on server. The main point of this logic is to prevent gamers from cheating. Maybe cheating is fun in single player games in some ways but it kills gameplay on multiplayer games. So server decides everything, this is also called authoritative mode.
We have also made some progress on physics. Now we can shoot and destroy destructable objects.
And you can loot items with fancy animation.
And some scenery enhancements. We have added new billboards. Billboards are indispensable props for any city scenery. So thinking in the same way, we added them too. And make sure you, there will be lots of more!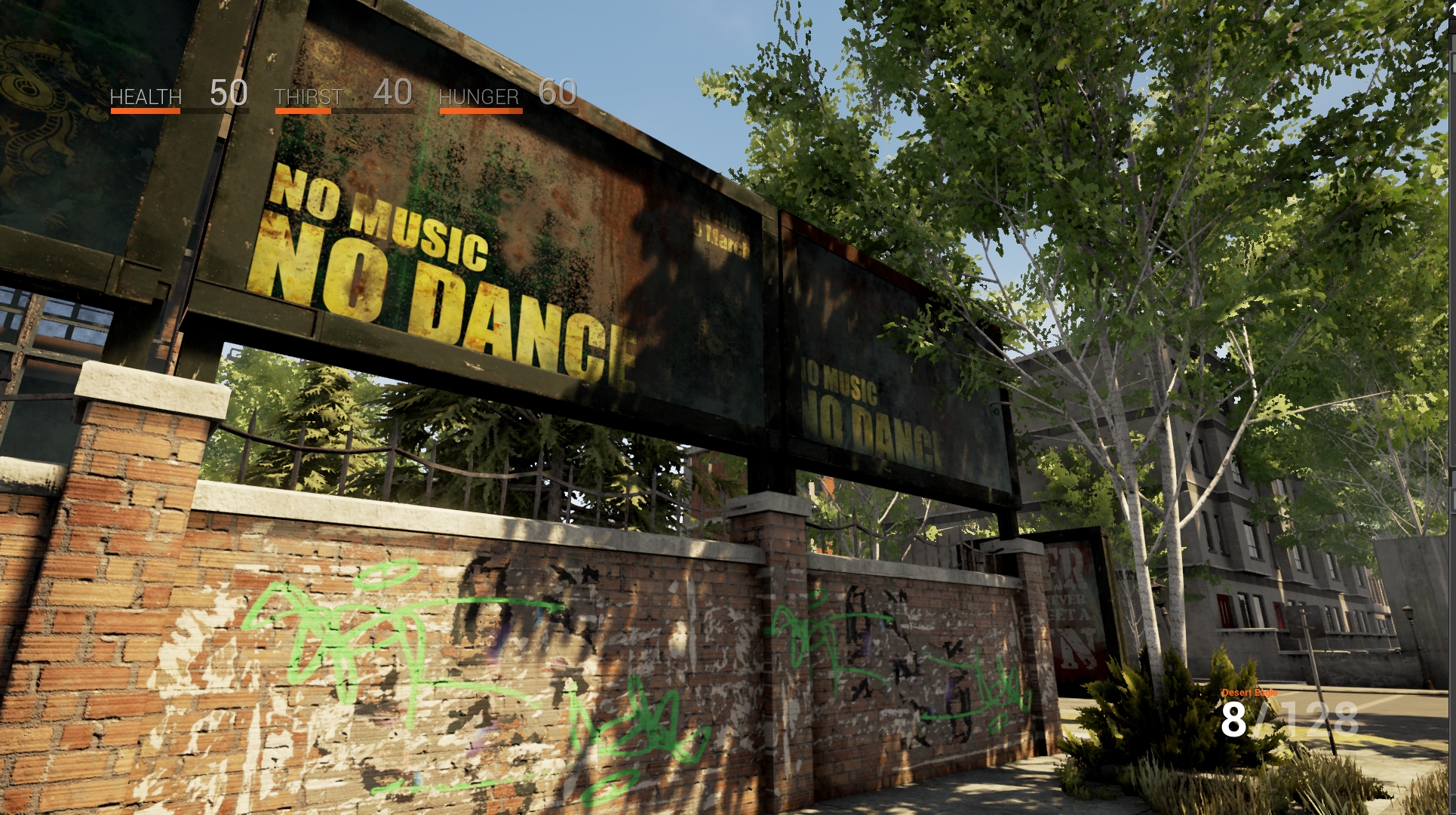 See you in next update.
The Prison Game: Theprisongame.com | The Prison Game Youtube | @ThePrisonGame