Of Guards and Thieves - Hunger Games Tournament 1° edition


Subscription end on 6 February 2016 ! Read the article to discover how to join the tournament.

Hello guys, and welcome to the first edition of the OGAT Hunger Games unofficial tournament!

*For more detail and question please check the official thread ->
HERE [www.subvertgames.com]

General informations Hunger Games is a mod created by the player Lupo511 based on our official RP-Sandbox gamemode, so keep in mind that the tournament is unofficial but supported by the developers for recreational purposes, there may be bugs and inconvenience that may not reflect the current state of the game.



How does the Hunger Games mode work?

In the Hunger Games mode 24 players (called tributes) are put inside an arena where they have to survive and fight each other to death, until only one remains alive. That last player will be the winner. There is no respawn, when you die you are out of the game. You start with nothing in your inventory and you have to gather resources exploring the map, because the better your equipment is the more your chances to survive are. Steal your victims's inventory, use the environment to your advantage and study a good plan. Be smart, be quick, be brave, and you will manage to be the winner!

Hunger Games will take place in the River City map,
FULL RESOLUTION IMAGE HERE [www.helba.org]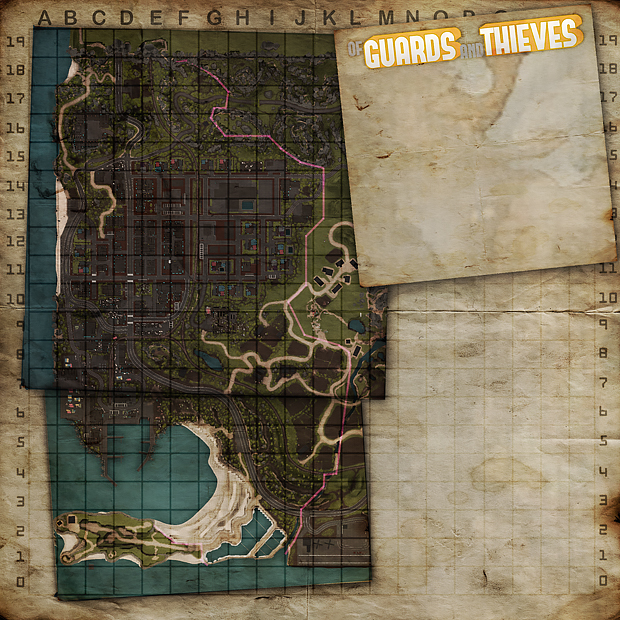 Tournament Rules and organization

Every match will have no more than 24 players. In case there are more than 24 participants in the tournament there will be qualification matches. The winners of the qualifications will go ahead and play in the great final match. There will be a draw to randomly choose the players of every qualification match (if there are enough players from nearby countries there is a possibility of country specific qualifications in order to reduce lag advantage).

Tournament rules:
!!Infringement of the following rules can be punished at the organizer's discretion!!
1) Only one player can win the OGAT Hunger Games.
2) Every match consists of no more than 24 players.
3) We require extreme precision with match times. The server will be locked 10 minutes before the event starting time and whoever is not in the server by that time will be left out, so be sure to be there earlier. The match will start exactly at the declared time. We will be 100% precise with timing and we will not wait for any late player.
4) Any type of hack or cheat is strictly forbidden. Any player caught using hacks or cheats will be instantly disqualified with no option to get back in the tournament, and in some cases banned from the game.
5) Players are expected to mantain a friendly and fair behaviour. Any type of misbehaviour against other players (including but not limited to racism or insults) is not tolerated.
6) We don't accept any complain about lag. However, we will do our best to remove lag problems in the games.
How to join

Joining the tournament is very easy. First of all, read carefully the Tournament Rules and Organization section and make sure you understood everything. When you have done that continue reading this section.
In order to join just click on the "Go to the join page" link below, this will take you to a new page. Enter your OGAT profile username and click the join button. A confirmation message will appear saying that you succesfully joined the OGAT Hunger Games. Do not ask to join the tournament in this topic.

Tournament registration page =====>>> CLICK HERE [ogatmaps.altervista.org]

That's it, now you are a participant in the OGAT Hunger Games, be sure to check this topic in order to see all the news and timings.
Note: The players list on the forum (this page) is updated manually, so don't be worried if you don't see your name, you just have to wait until we check the new subscribers.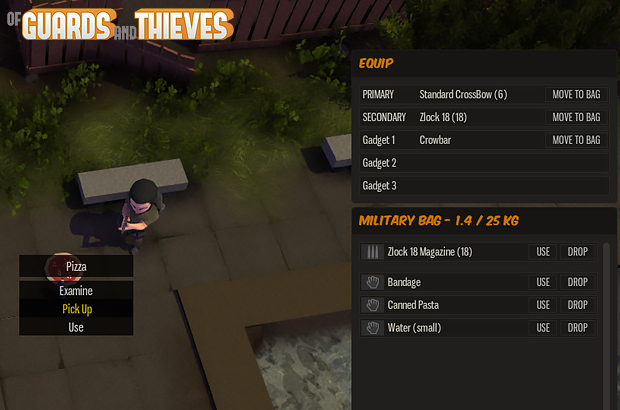 PRIZES

Winner
- The OGAT Hunger Games 1st Edition in-game exclusive trophy*
- OGAT account type upgrade to "V.I.P" (1x)
- x4 OGAT Steam Key
- Everlasting glory and fame for being the 1st winner of the 1st edition ever of the OGAT Hunger Games

Second place
- OGAT account type upgrade to "Funders' Army" (1x)
- x2 OGAT Steam Key
- A pat on the back (cit.)**

Third place
- OGAT account type upgrade to "Supporter" (1x)
- x1 OGAT Steam Key

*In-game trophies are not part of the game yet. You will receive the trophy in the future.
**Not actually a pat on the back, but I can send a smiley chat message to you if you want :).

Hunger Games Beta Testing Here's something that you might like. Since many of you want to try the mode out as soon as possible, we are doing a beta testing session open to everyone usually during the weekend for 3-4 hours.

If you are interested to join the beta testing session i recommend to follow the Hunger Games official thread on our forum -> HERE [www.subvertgames.com]
DIRECT LINK TO PLAY THE GAME ON FACEBOOK
==TeamSpeak server reminder==
Official TeamSpeak server official launch (ts.ofguardsandthieves.com)
"Of Guards and Thieves" official Teamspeak server is now up and available for everyone.
To connect use this address: ts.ofguardsandthieves.com
---------------------------------------------------------------------------
You can find the Teamspeak rules HERE
---------------------------------------------------------------------------
If you need a private channel for your Clan/Friend Groups read HERE
More info soon! Stay tuned.
Thanks all for the support and see you in game!

..or Play directly on your web browser on Kongregate. and Join our Forum to take part in the development!