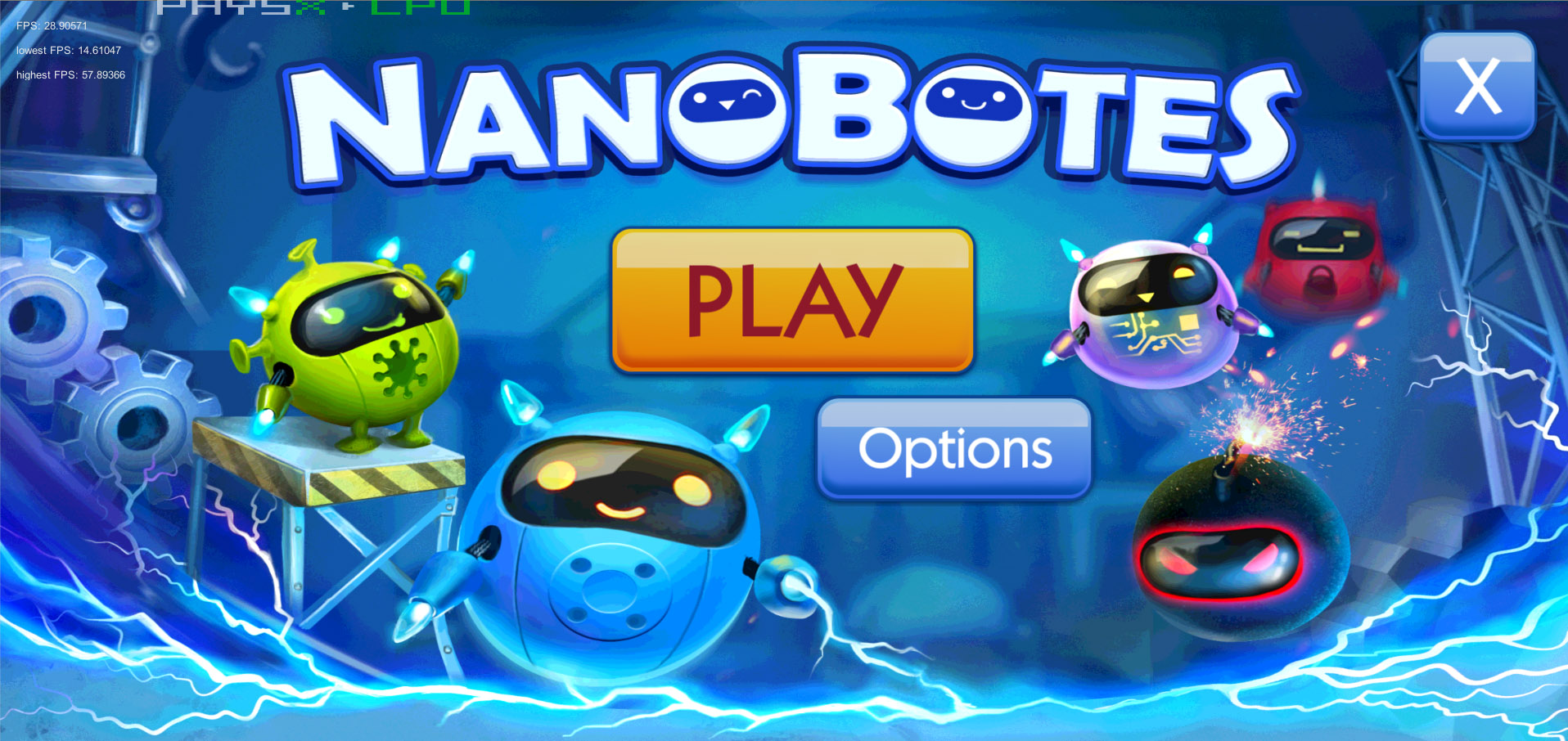 What is "Nanobotes"?
This is a 2D logic game about a small robots, that can join together into a large constructions. Ability to join gives them a possibility to reach what they want, avoid what they did not, and even fight the enemies.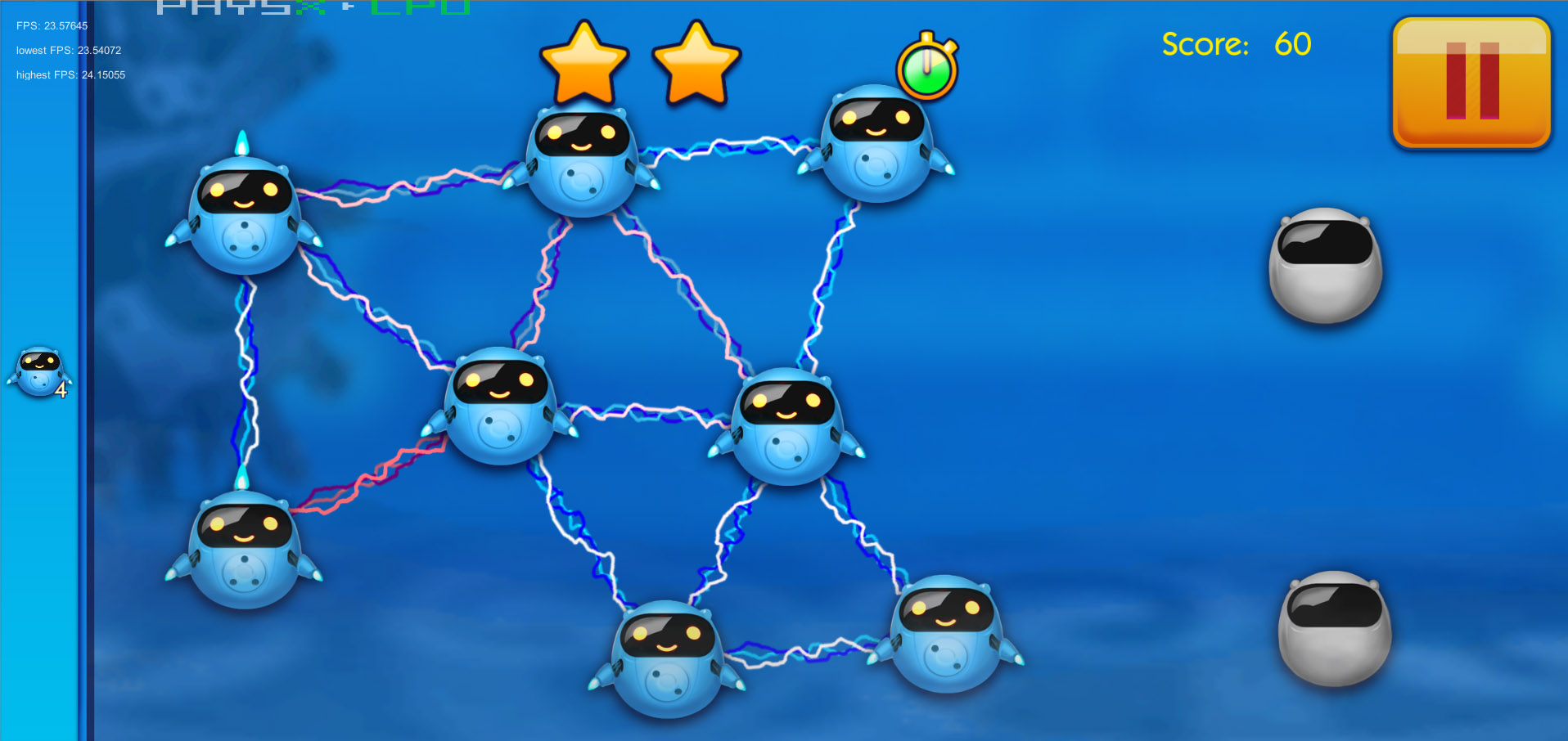 What is the goal?

You have to connect all targets (off-line bots) to hosts (initial bots). You can do it with a chain of connected bots.

How to play?

You just take the bot from stack, and put them into game world. After that, bot will connect to any other bots near. Botes has a weight, so you can build a construction in respect to physics laws. If you overload construction, connections (overloaded connections is marked red) will be broken, and your bots can fall out of screen... So sad!
Features
The game has a lot of bonuses, power-ups, static and interactive obstracles, and, of cource, a vary of different types of robots.

Current state

Now the game is almost ready for alpha testing. I hope, we will be able to introduce demo later this mounth.