Hello everyone, and welcome to this IndieDB ice breaker write up!
Why ice breaker you ask? Well we've not posted here as often as we'd normally like to (releasing a game is hard work) so we wanted to fix that, after all, IndieDB has always been like a second home to us, so much so that you can see a big history of what our game's development has been like throughout the years, going back to 2017.
Fun Fact
IndieDB was one of the first places that we announced our company (Nodding Heads Games) and our game Raji. Looking at the first post that we made here, it was a very short one, appropriate for our first jump into the world of indie game development, but it is a piece of our history!
Jumping to the present, as you may know, Raji launched on the 18th of August for the Nintendo Switch and the 15th of October for PC, PS4, and the Xbox One, but all you game dev fans out there will know that launching a game is just the beginning.
One last thing before we start, did you know that we have a cinematic trailer for Raji: An Ancient Epic? Be sure to check it out if this is news to you!
Ok, now let's recap on all the newsworthy points for Raji: An Ancient Epic since our October launch!
---
Thanking the Community!
One thing that we've always been extremely thankful for is the support that our community has given us throughout the years, even more so since the game's launch.
While we would have loved to have been able to write that everything was smooth sailing, we did have a few nasty bugs in the game (which we have patched out), there was a lot of tension between us and the community regarding our early DLC (but we sided with the community and removed it), but in the end, no matter what, the community have remained loyal and supportive, so we can only hope that our actions continue to prove to them that we truly appreciate and care about them.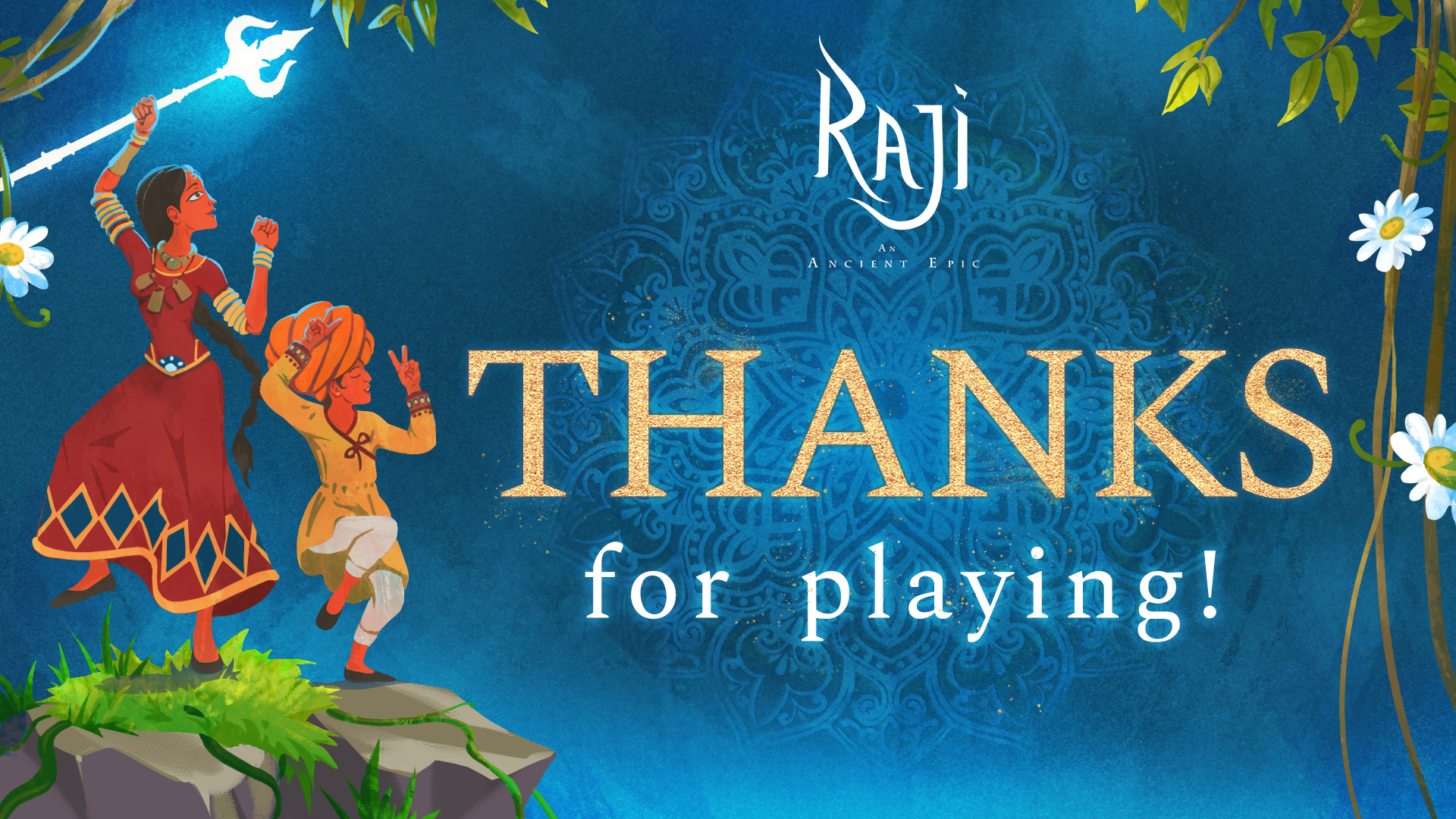 So this is us saying a huge thank you to everyone!
---
Patches and Updates
Just a small write up - but important nonetheless. We had some fun naming this update 'Developers vs Code Demons' and we were able to squash the most annoying of bugs that our community faced.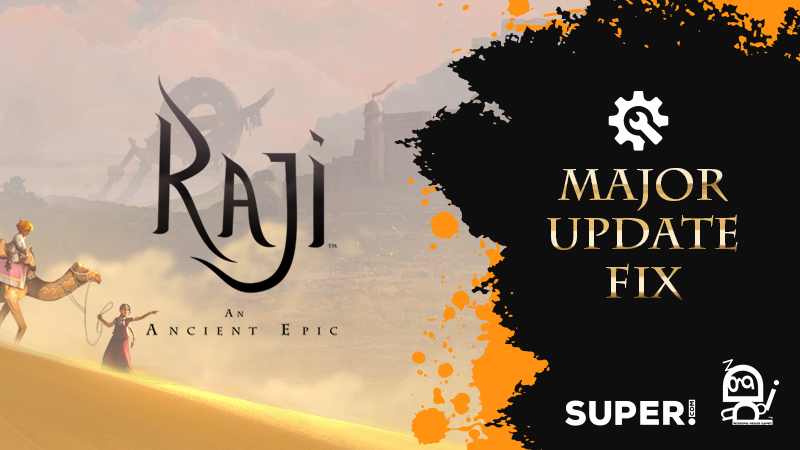 Frame-rate/FPS Related Issues for the Giant Bow and the stealth section needed for the giant snake area, where players on high-end systems with high FPS count were at a major disadvantage (oh the importance of time.deltaTime)

Raji would occasionally get stuck in the floor, or in midair

Making the bow tutorial much easier by forcing a change from the Trishul (spear) to the Bow.

And more smaller quality of life improvements, you can read about the full update here.
Naturally, we're still working on new content for Raji and the developers have had some very unique ideas that we hope can be finalized soon so that we can talk about them with certainty!
---
Award Nominations
This is something we're really proud of. Since the launch of the game, Raji: An Ancient Epic has been getting worldwide recognition in:

The Game Awards
We are really proud to write that Raji is in the running for best debut game by an indie development studio in the Game Awards 2020. What's more, Raji is the first Indian developed game that is in the running for this prestigious award!

DDNet Awards 2020! Asian (excluding Japan) GOTY
And so Raji got to be a rare treat, and thanks to its gorgeous aesthetics, highly playable action, and rich heritage, it's a cultural artefact that everyone should experience.
Raji won Silver here, coming second only to Genshin Impact, an amazing and hugely popular game that we are big fans of, so coming second to that is totally fine by us! Read more here.
---
Of course, we have to mention that the IndieDB Indie of the Year 2020 is running, so we'll see how well we do here.
We've got fond memories of this award as in 2017 and 2019 we managed to come third for the best upcoming indie game. So now that we've released the game, we do hope that we can bring home the gold - but that will be decided by the community. This will be a tough one for sure as there are many excellent games all of which are worthy of first place, so we look forward to seeing who makes the final cut!