Hello!
We've just released our new game called "The Doll Shop".
You can play it for free on itch.io: Ateliersento.itch.io
The Doll Shop is a mix of point-and-click adventure game and visual novel.
You play as a young doll maker who lives in an isolated village, deep in the Japanese countryside.
We like visual novels because they allow to focus on the story but we wanted to give the player more freedom to explore the village and interact with some objects.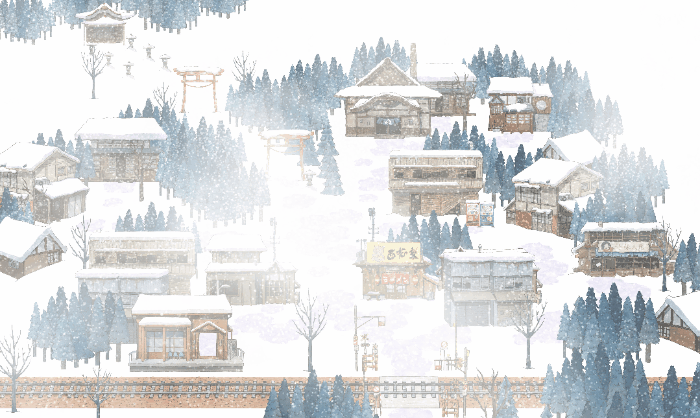 Above is an overview of the village. Everything you see on that image was hand-painted on paper using watercolors. It was done by students, in 3 days (January 10, 12 and 13, 2018), during a workshop at ECV art school in Bordeaux, France.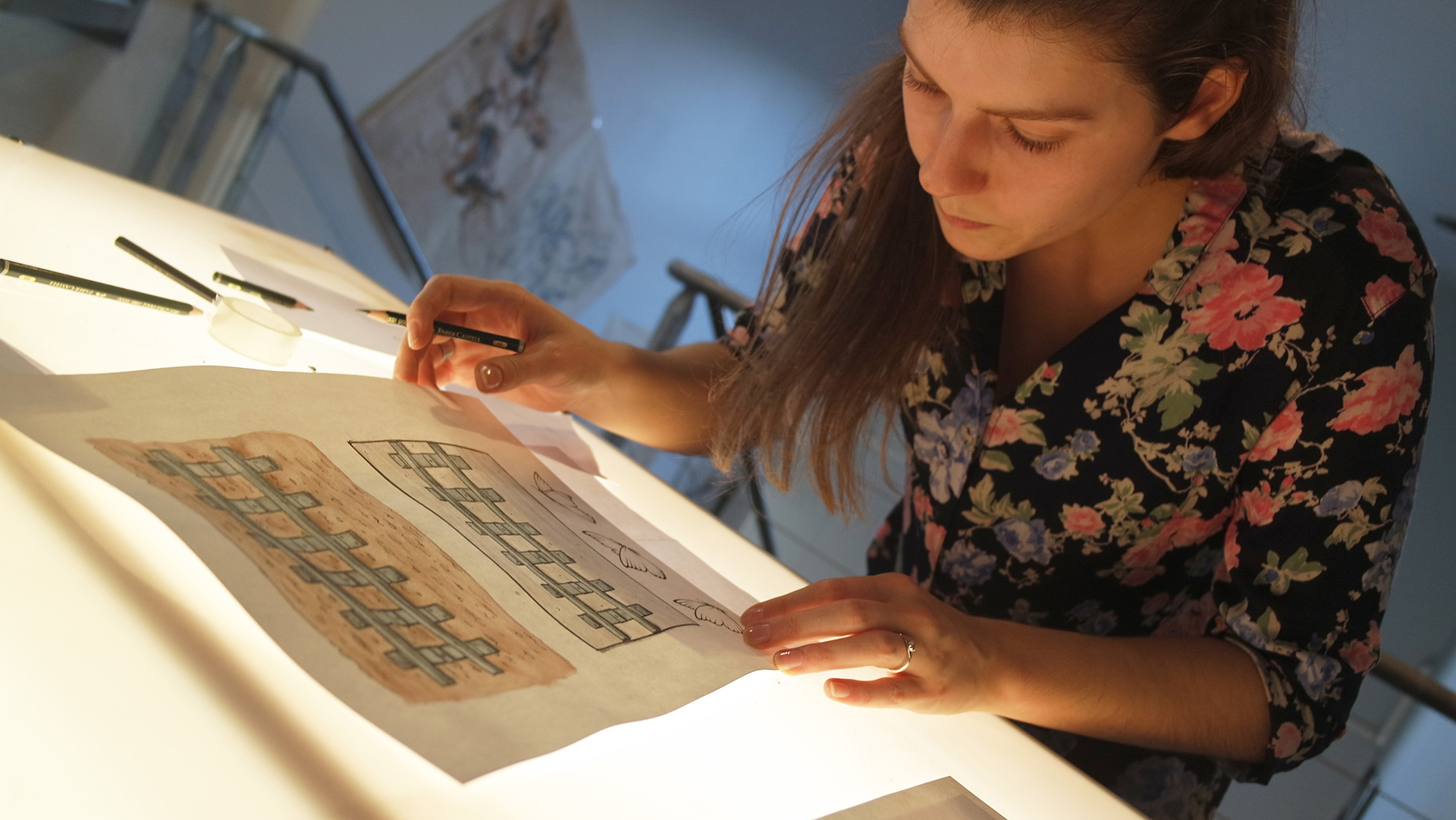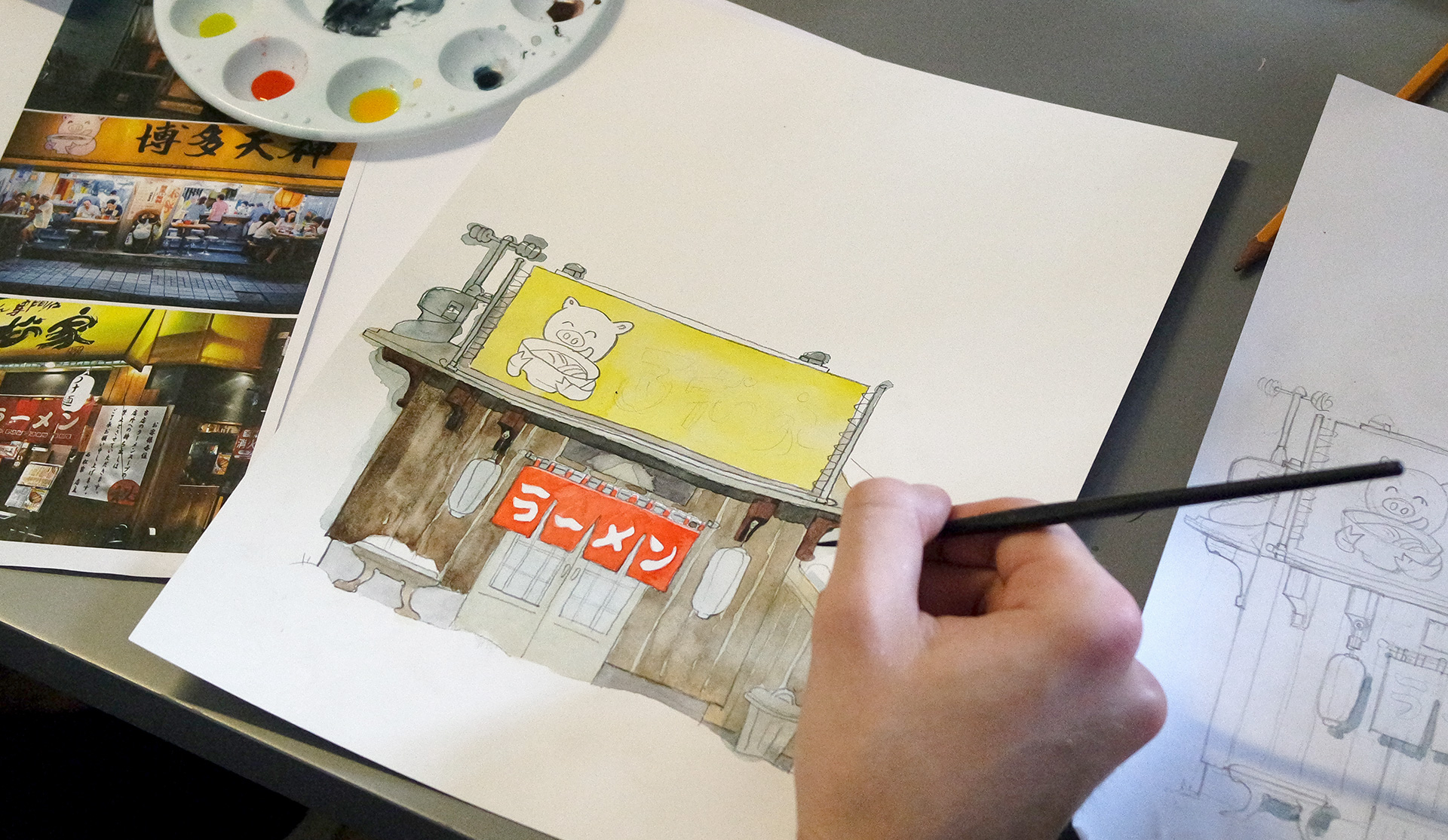 Since the story takes place in Japan, we brought many pictures to be used as references so the game look as authentic as possible.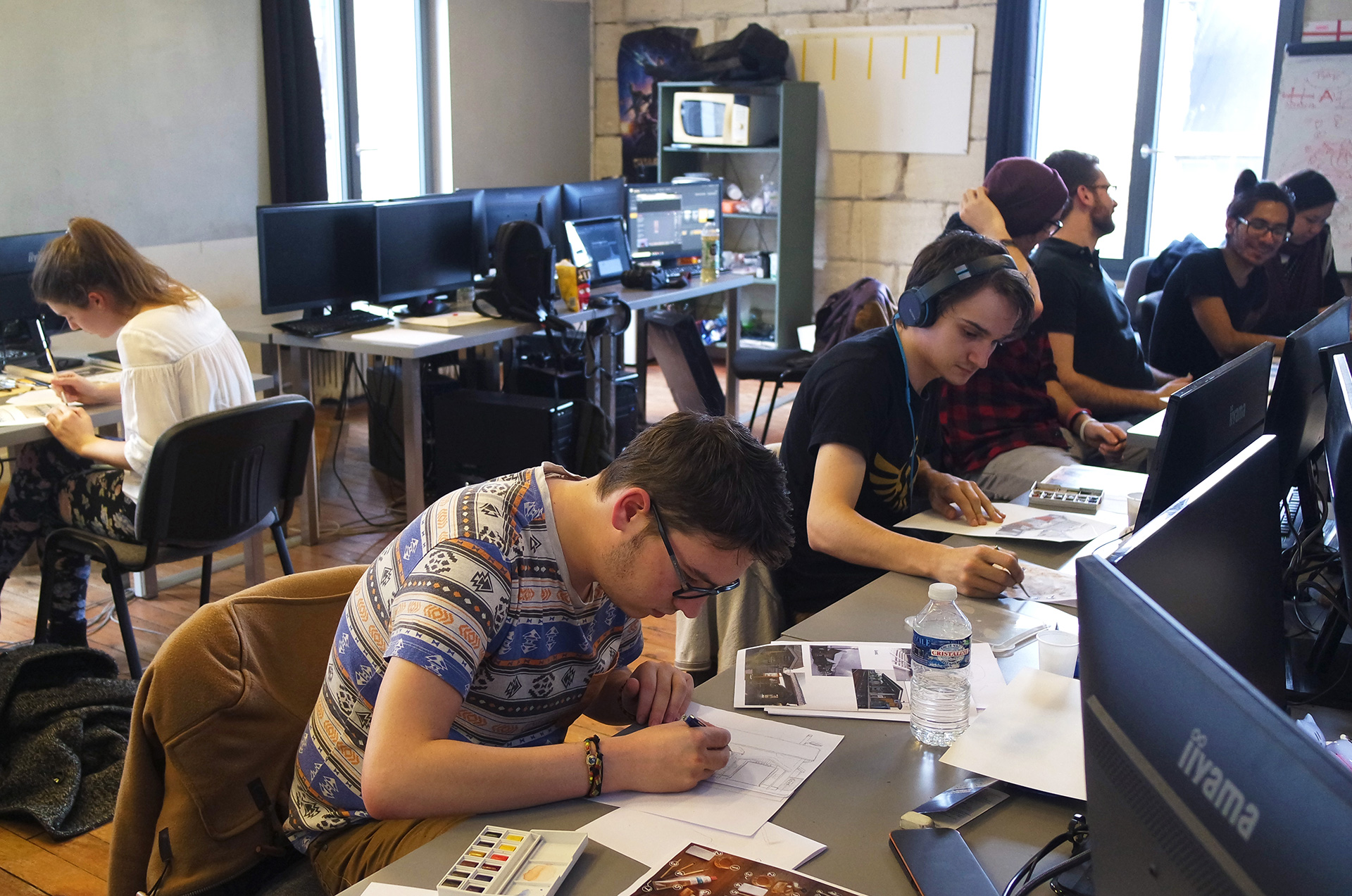 When a painting was finished, it was scanned, cleaned and imported in Unity. We placed them into a 3D space so when the camera moves it creates a very cinematic look. It was an interesting experiment that gives the game a sense of depth without losing the warmth of 2D.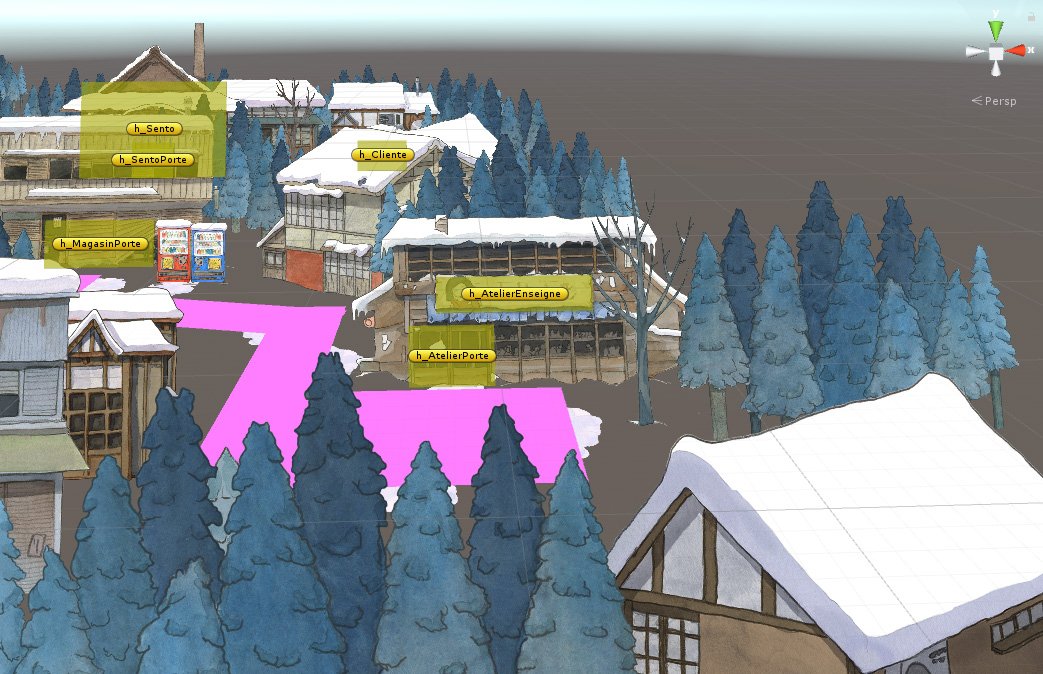 You can see how it looks in-game by watching our trailer:
Thanks a lot for reading an see you!