Calling all cowboys and girls!

The Copper Canyon Shoot Out will be releasing on Steam on 30th April. Add to your Steam wish list today!

Here's our latest game play trailer featuring all three environments - The Town, The Copper Canyon, and the Crystal Power Mines:


The Copper Canyon Shoot-Out is a VR shooter developed by Black Dragon Studios in Unreal Engine 4 for the Oculus Rift and HTC Vive.
Gameplay consists of frantic gun based combat set in a Wild West themed world overrun by hostile robots. The game has been designed to be played in relatively short bursts and offers an instant action, no-strings VR experience.
You must progress through three distinct environments facing hordes of enemies in progressively more challenging waves, culminating in a multi-stage boss battle that is different each time depending on your path through the game.

Features:
- Colourful and stylised Wild West era world
- Multiple paths through three unique environments
- Multiple enemy types with a variety of challenging attacks
- Multi-stage boss that requires different tactics on each encounter
- Dual wield weapons in any combination
- End of run scoreboard with challenges to complete
- Originally developed Western themed dynamic soundtrack

Below are a selection of screenshots (all captured in-game).
Town:
Canyon: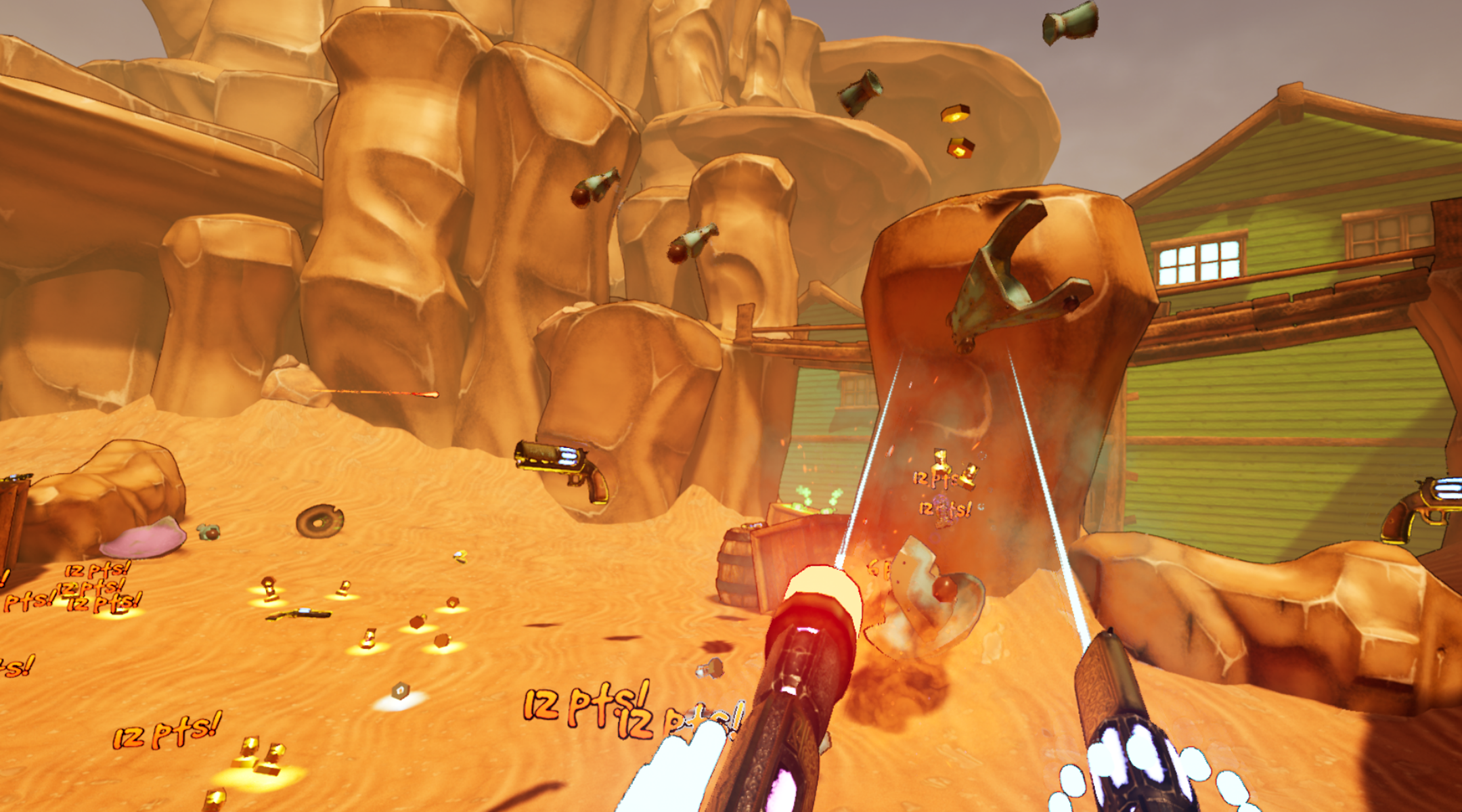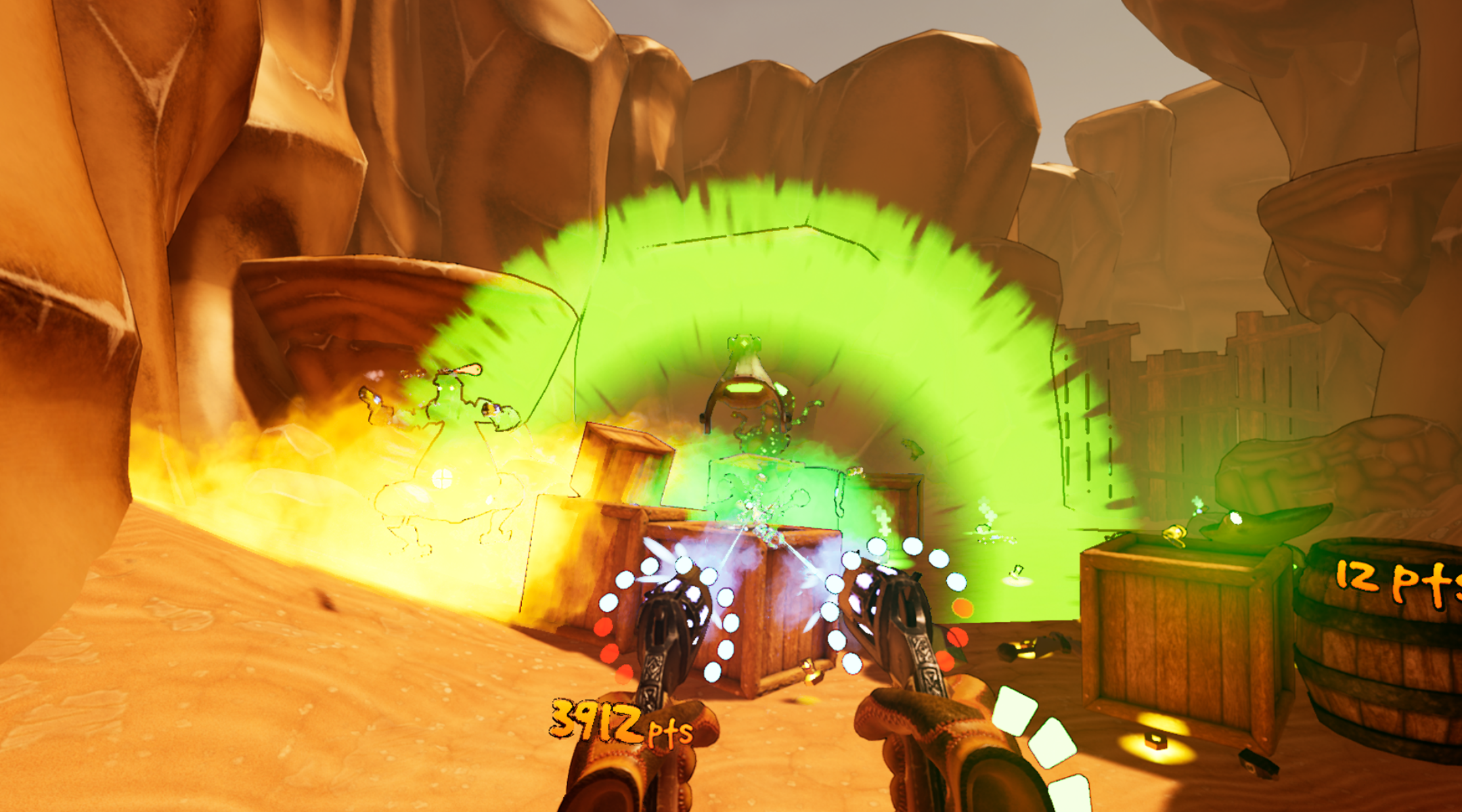 We hope to see you in The Copper Canyon soon!
Thanks for stopping by from all at Black Dragon Studios.