The Coin Game Release Date!
TCG Release Date
I am very happy to say that I have received a released date for The Coin Game and it will be available for purchase on Friday, February 22nd at 08:00 am PST. The game will feature an 11% launch discount to all the early EA supporters! It is time to officially open the doors to Larry's Arcade Adventure.

This Friday you can get in early on the fun and join us in the first version of a wacky arcade adventure. Play over 20 different high tech modern arcade machines and games with a fully featured First Person View controller. The Coin Game features a complete 12 spot backpack inventory, hand tools, interactive mini-maps, a rubber band gun, lots of junk food, a bunch of silly robots and a cool old golf cart to cruise the island with..... More on all those goodies later. For now your job is to enjoy the arcades and islandville activities while the robots finish construction around the island.

Here are some more pics from the new builds. I will try to sneak some more out in the next day or so..... Thanks again

Kevin
devotid
A quick in-game video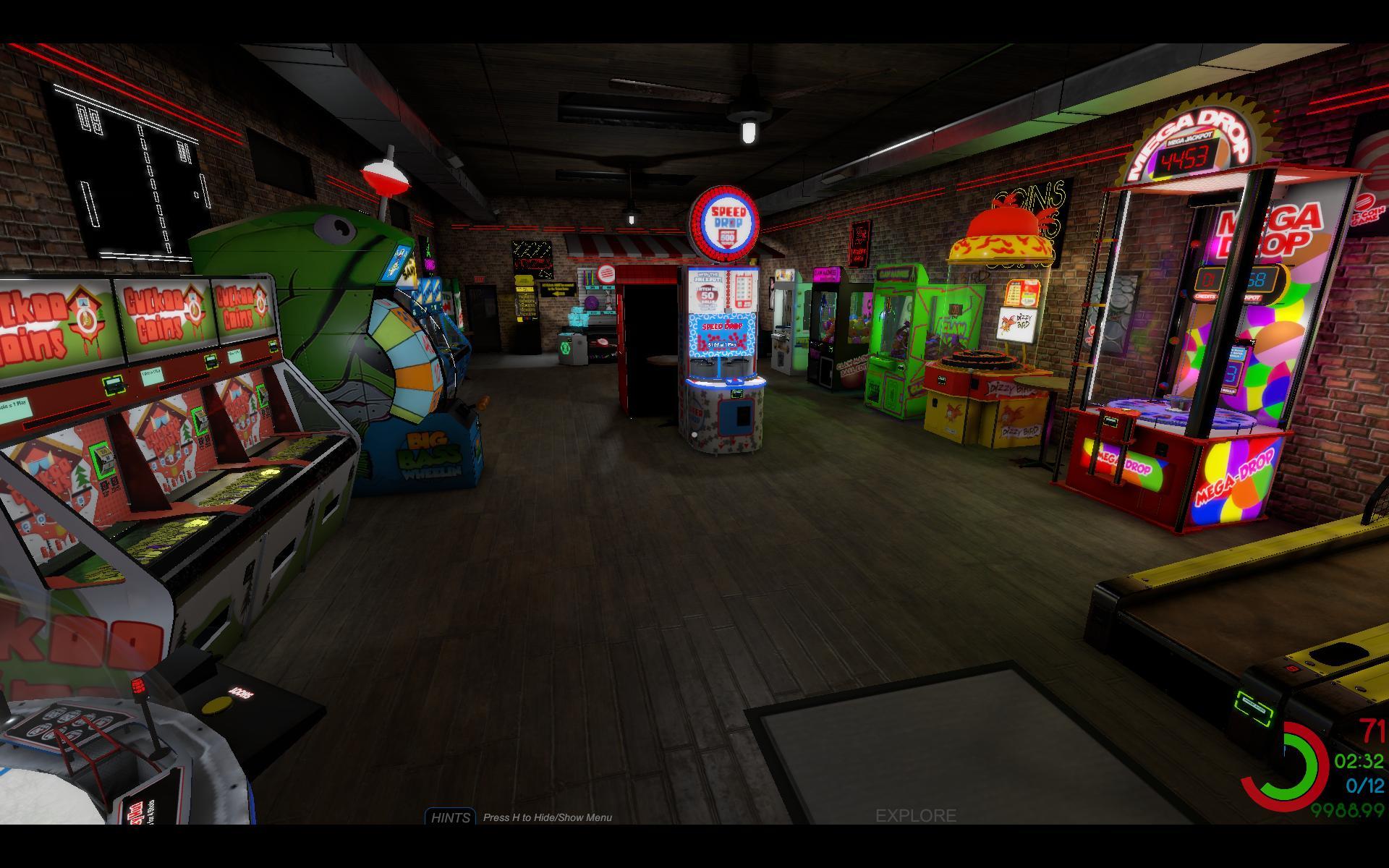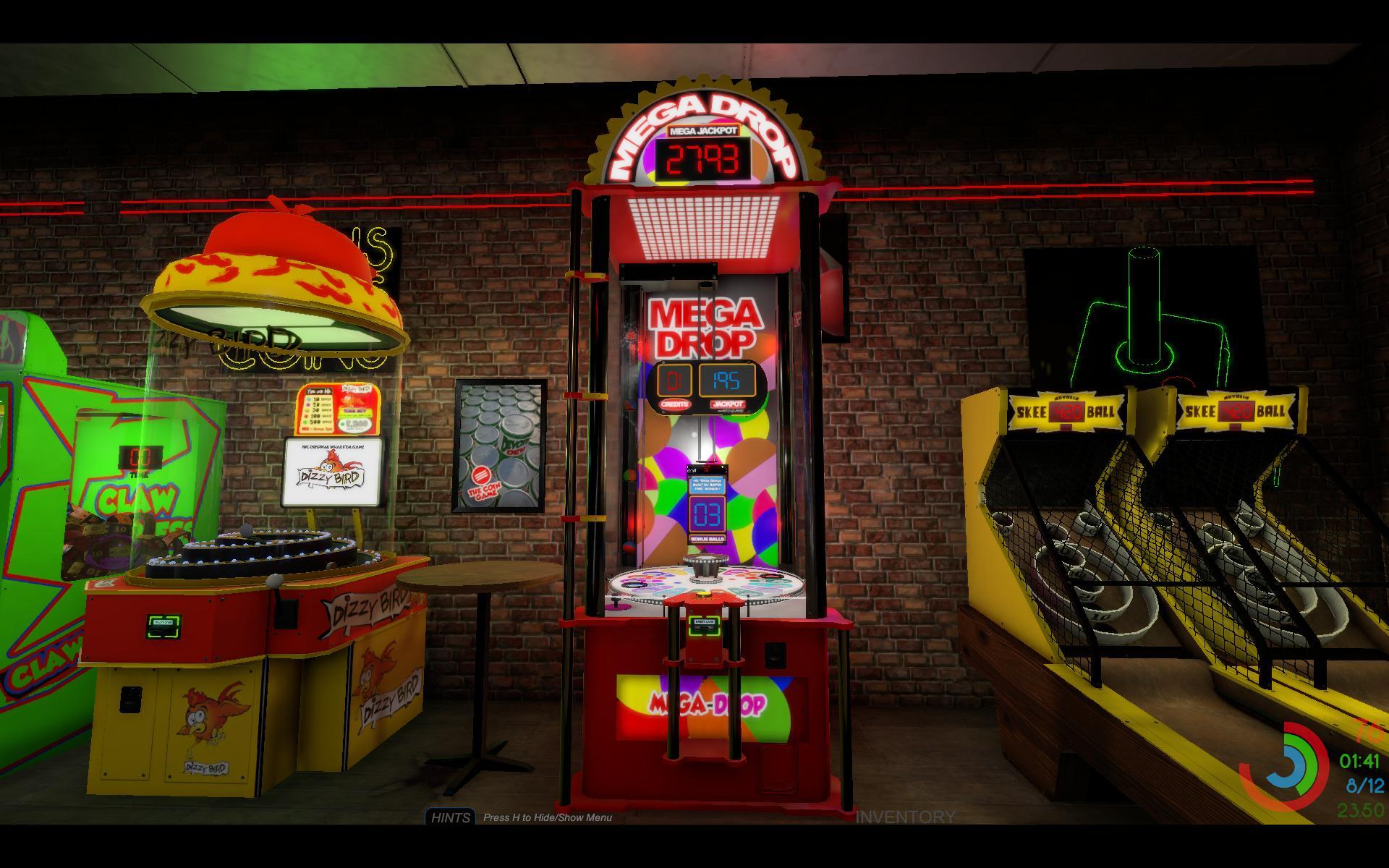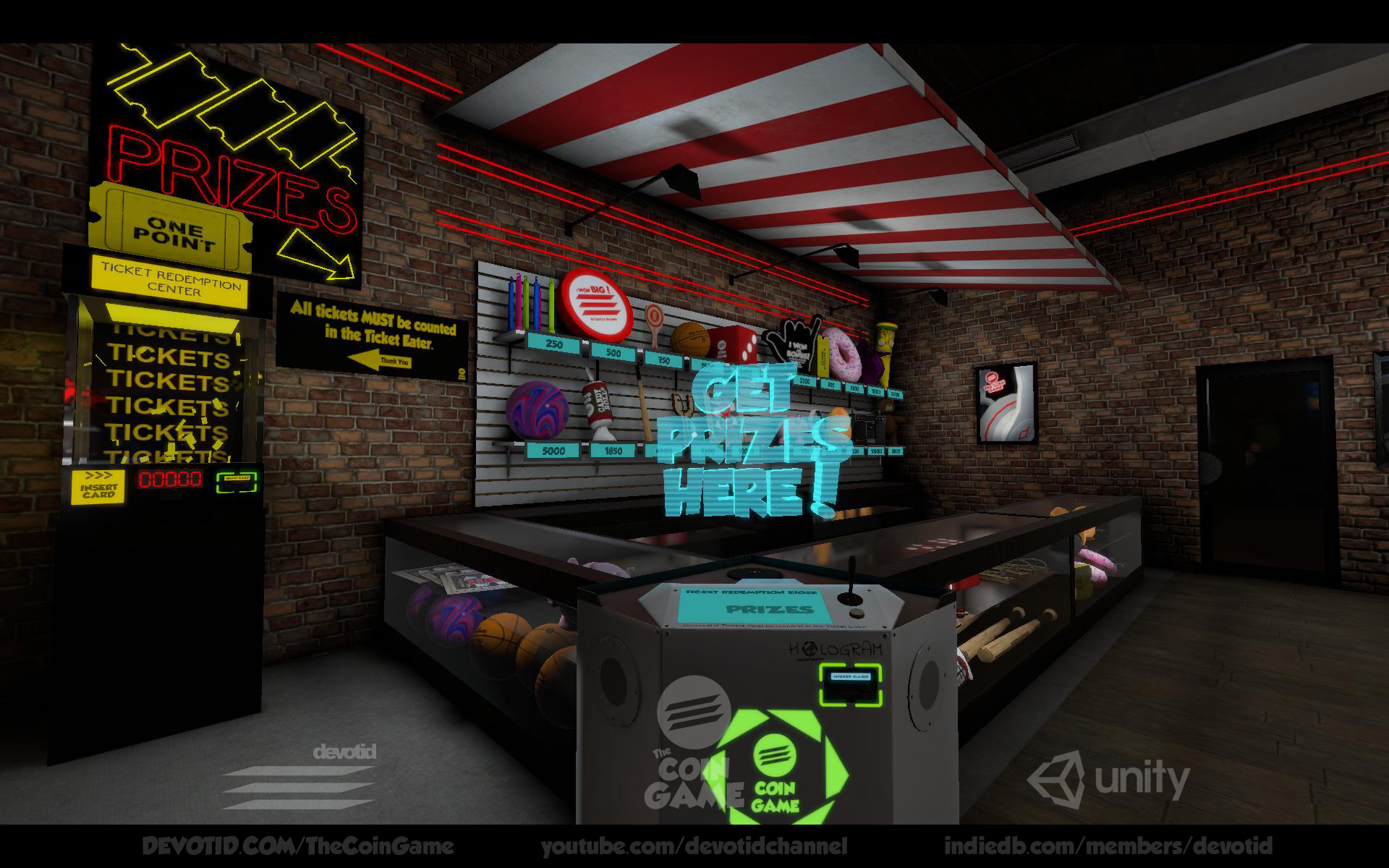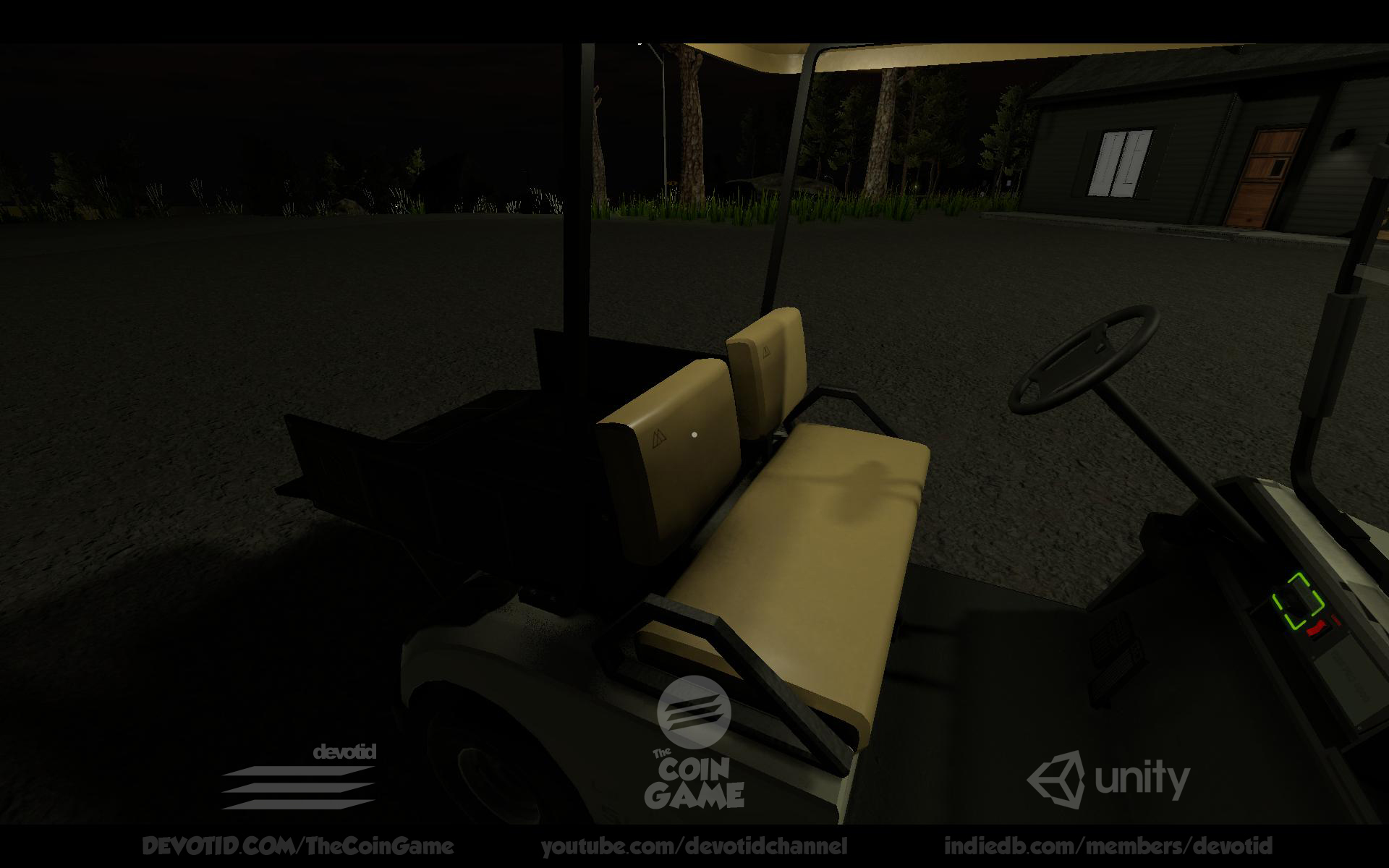 Birthday mode
Birthday mode will be taking center stage for the Early Access version as it really highlights the arcade and gives everyone the ability to learn the machines, controls and the island at their own pace. Your rich Uncle Phil has bought out the VIP side of the arcade and the Money Grabber machine is free for a limited time. Plus, who doesn't love a birthday party? What out for the bot minions though they are crazy there.

The birthday room is accessible from any of the arcade entrances in Birthday mode. The arcade even has a animatronic band to play you some show tunes.

"Survivor mode" is still getting a couple features finished up with the coming curfew and other surprises we have in store after launch.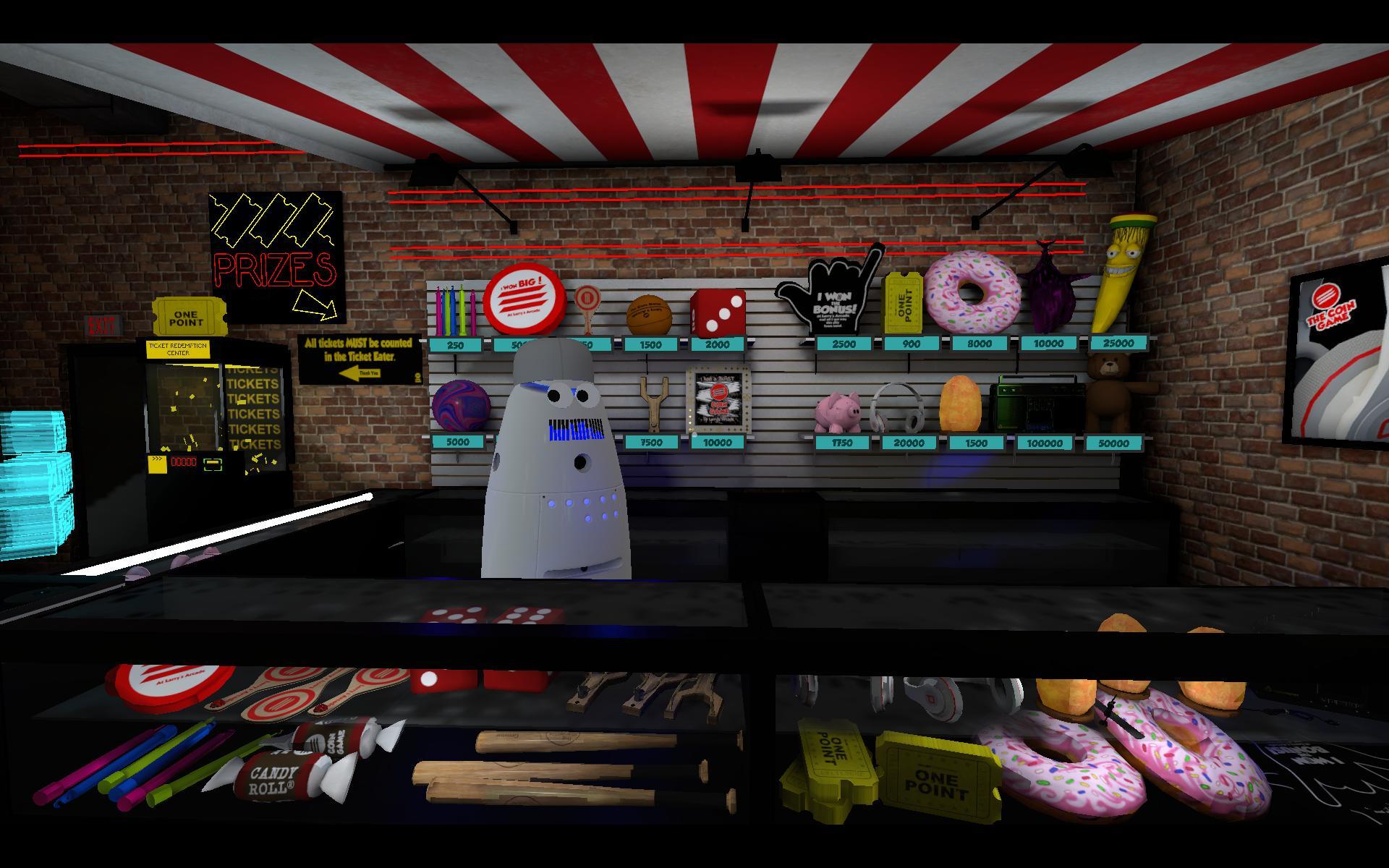 For all those new here please consider looking at some of my older "News" announcements made here to catch up!
T.L.D.R. version... The Coin Game is a virtual arcade full of ticket redemption machines. Win tickets, money, prizes, and enjoy this casual time waster. The little minion bots are happy it's your birthday, but are really only there for the band.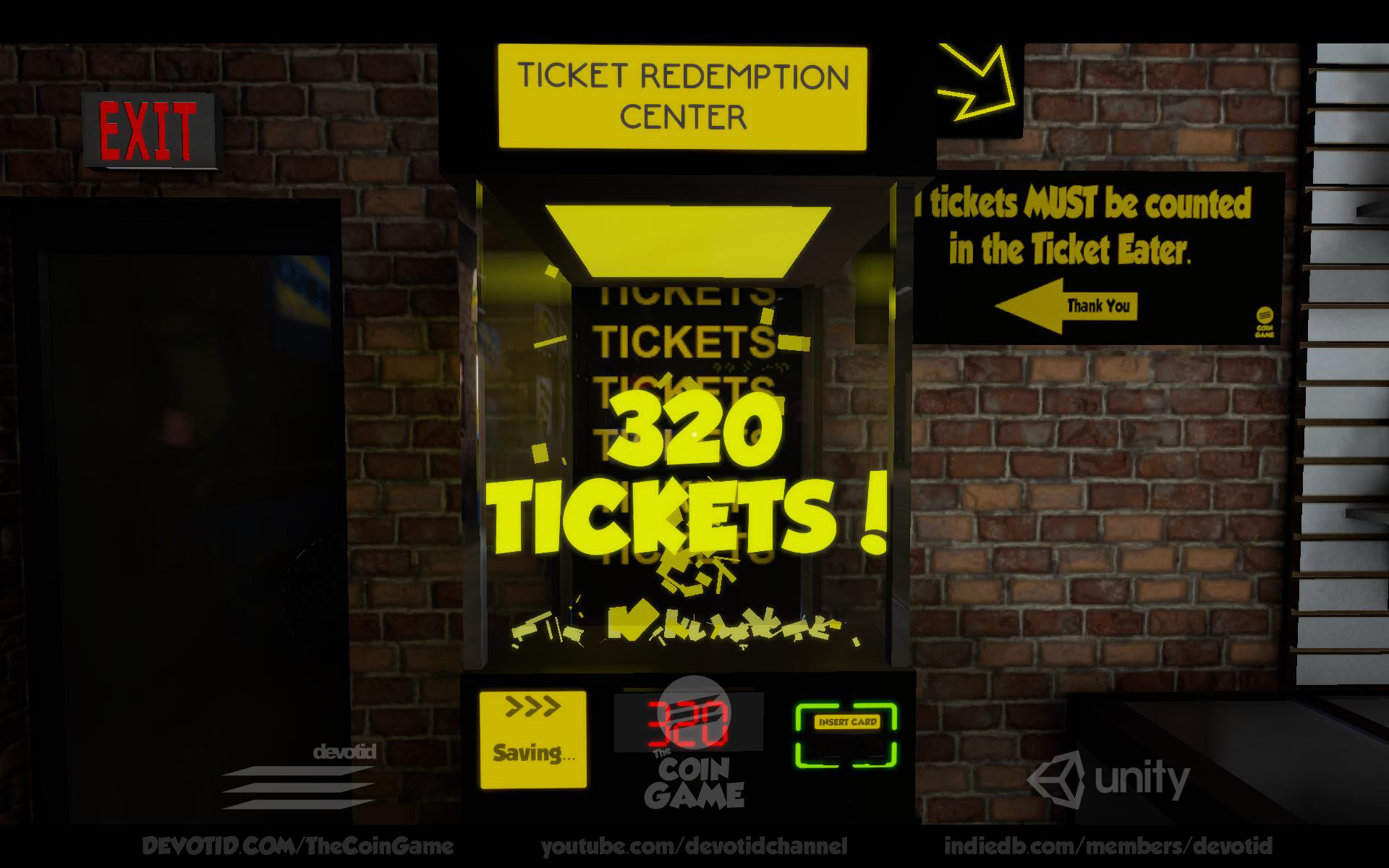 Warning: Please remember "The Coin Game" is an early access game and was built by a one man indie dev. So please spread the word if you can.

See you in the arcade.
Introducing, "Teddy and the Ticket Eaters" a.k.a. the band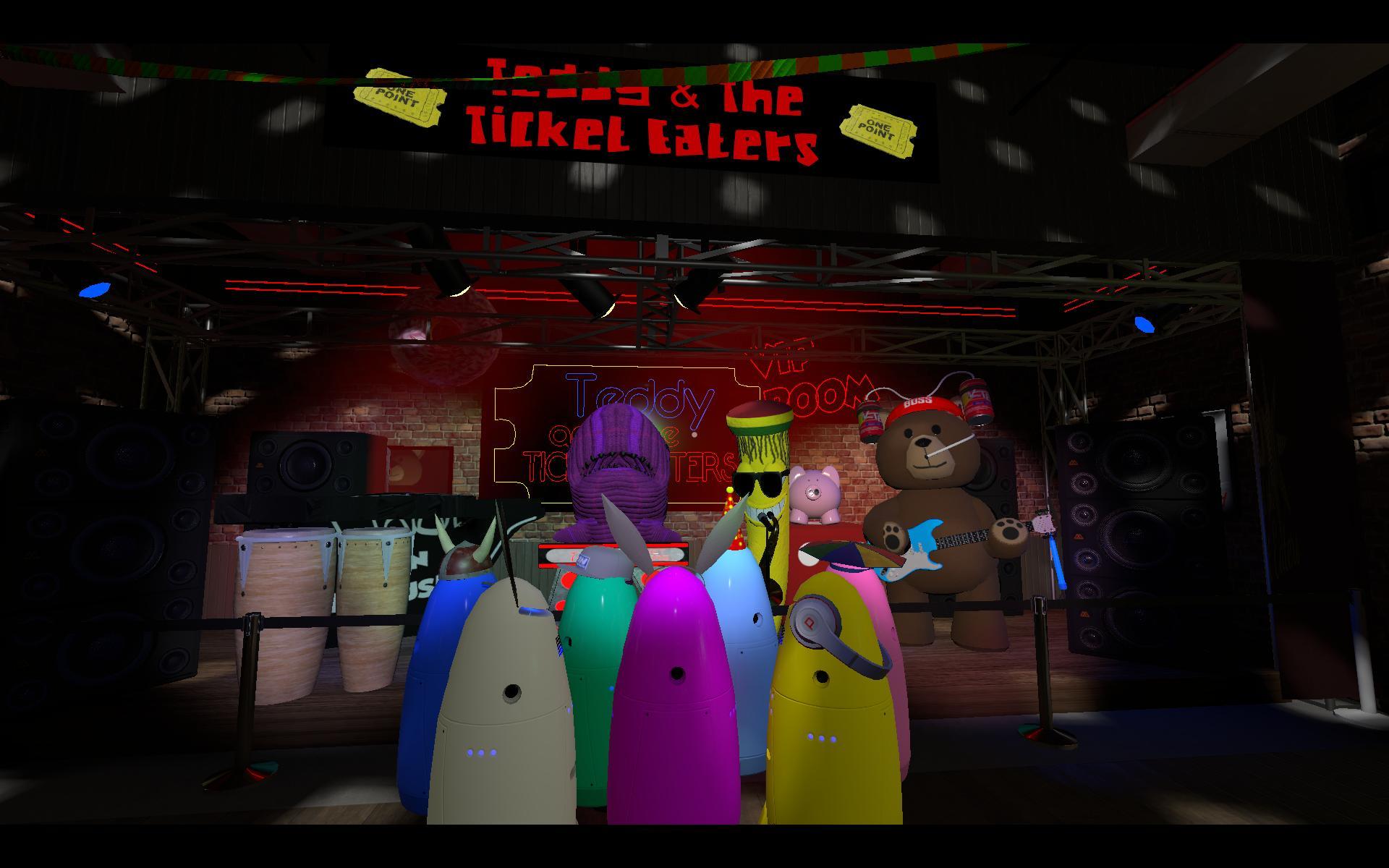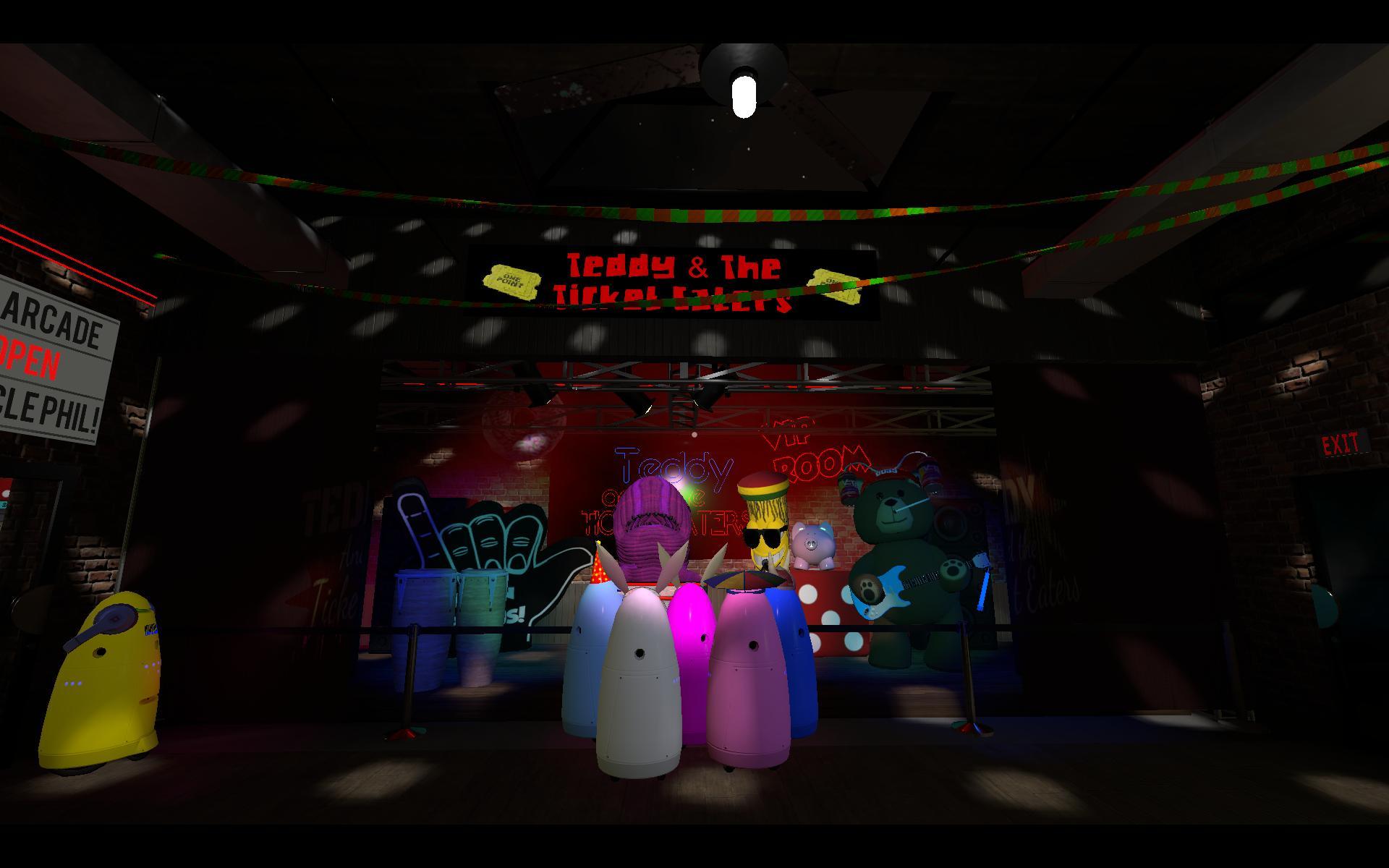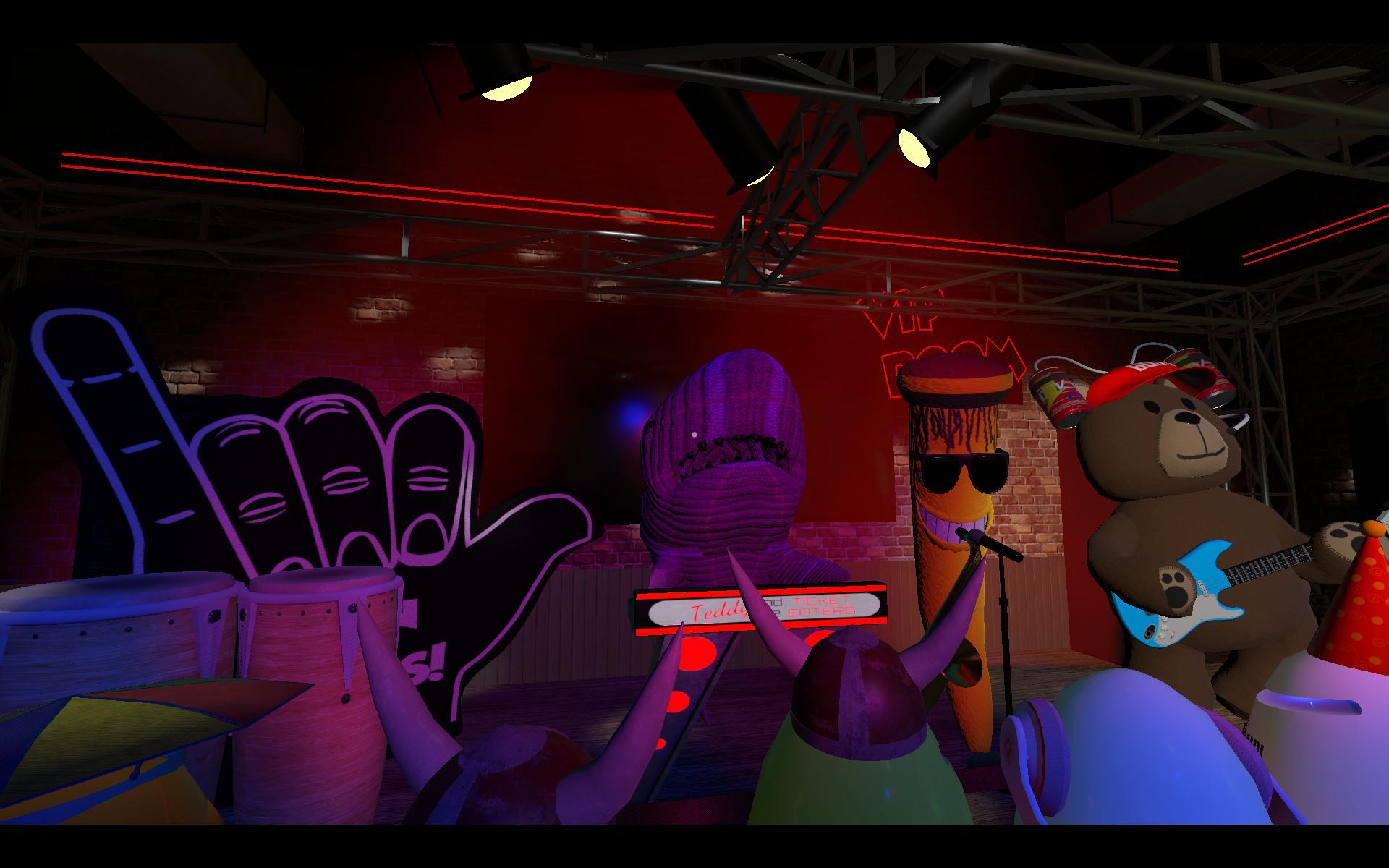 Timed Money Machine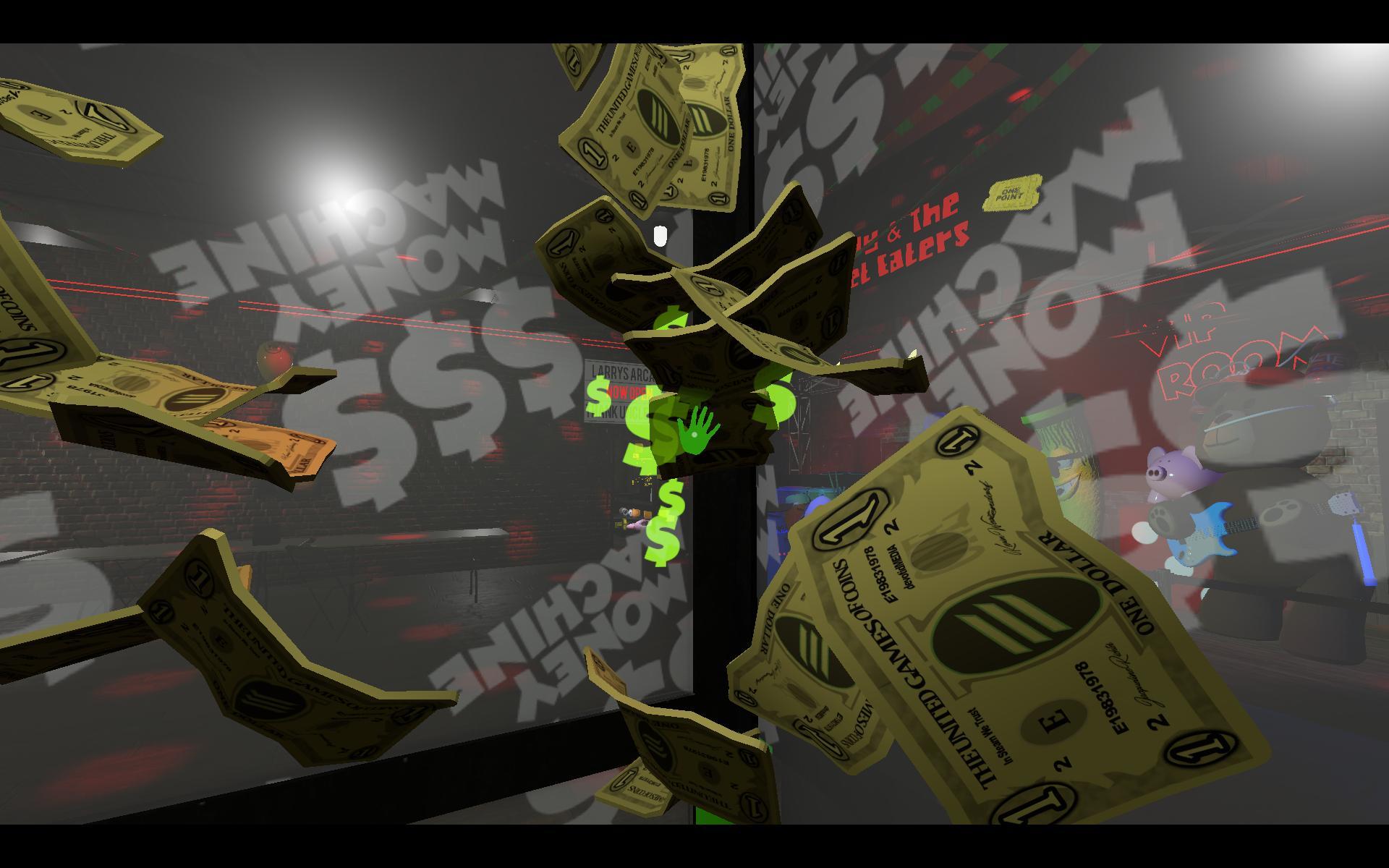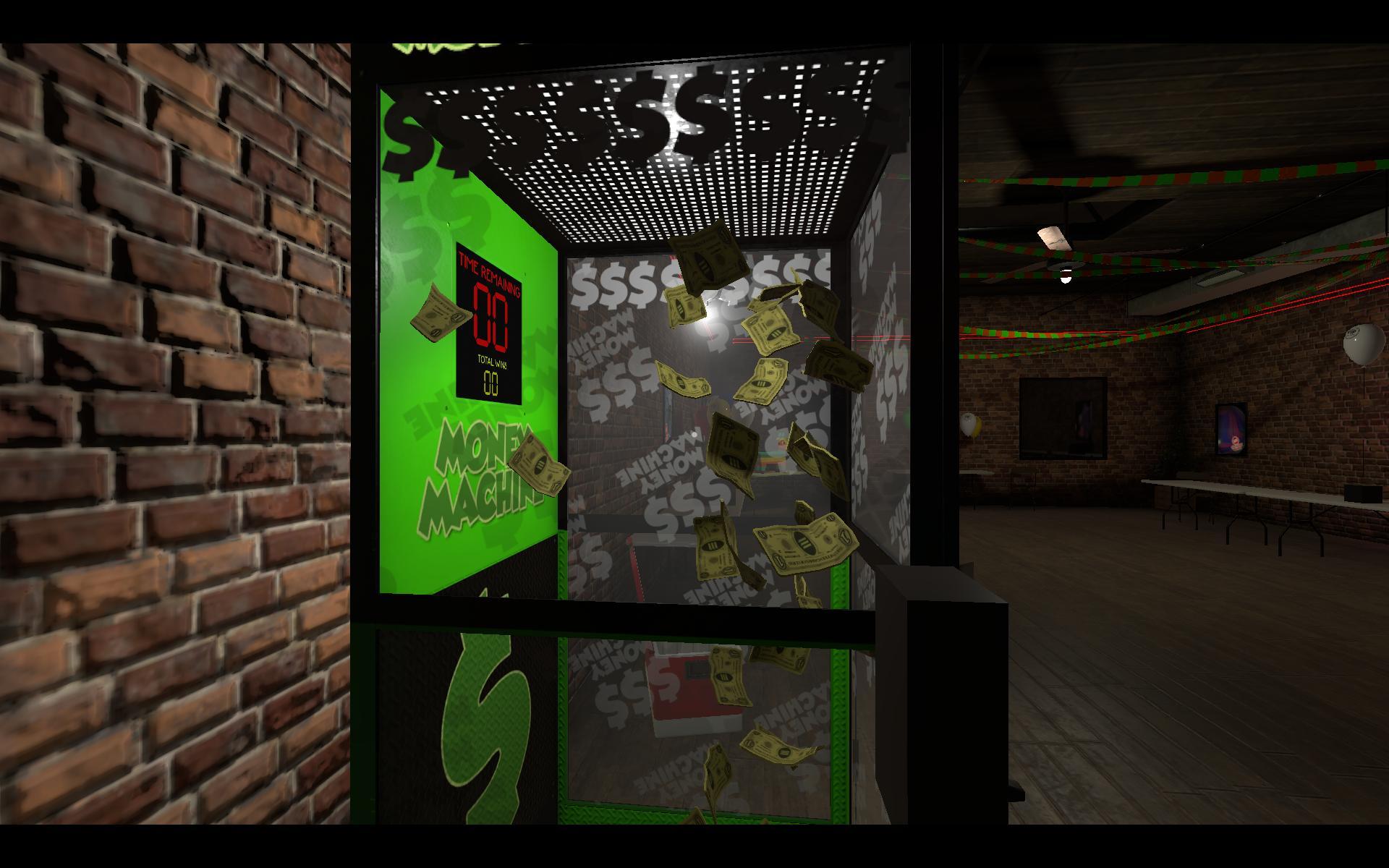 V.I.P. room & Minion bots