Hey there!
Since Teodor is a blacksmith and I want his clothing and choice of tools to be convincing, I've been doing a lot of research on the topic, these past days.
And it turns out that, nowadays, it's pretty easy to research something like this, without spending any money! You just google it. And even more effective, search for it on YouTube!
Some of the videos I found interesting, were video like:
- Gloves for the blacksmith, good idea or hidden danger:
Learned that gloves can be harmful and that using a glove in your striking hand (hand that uses hammer) is not a very popular choice.
- MASTER BLADESMITH REACTS TO POPULAR "FORGING" SCENES!!:
Just don't put hot steel in water.
- The whole Alec Steele YouTube channel:
He's awesome. I've learned a lot of what modern day smithing is like. I also love his hammer, you'll see similarities in the images below!

After all this research, I went on Photoshop and did my thing.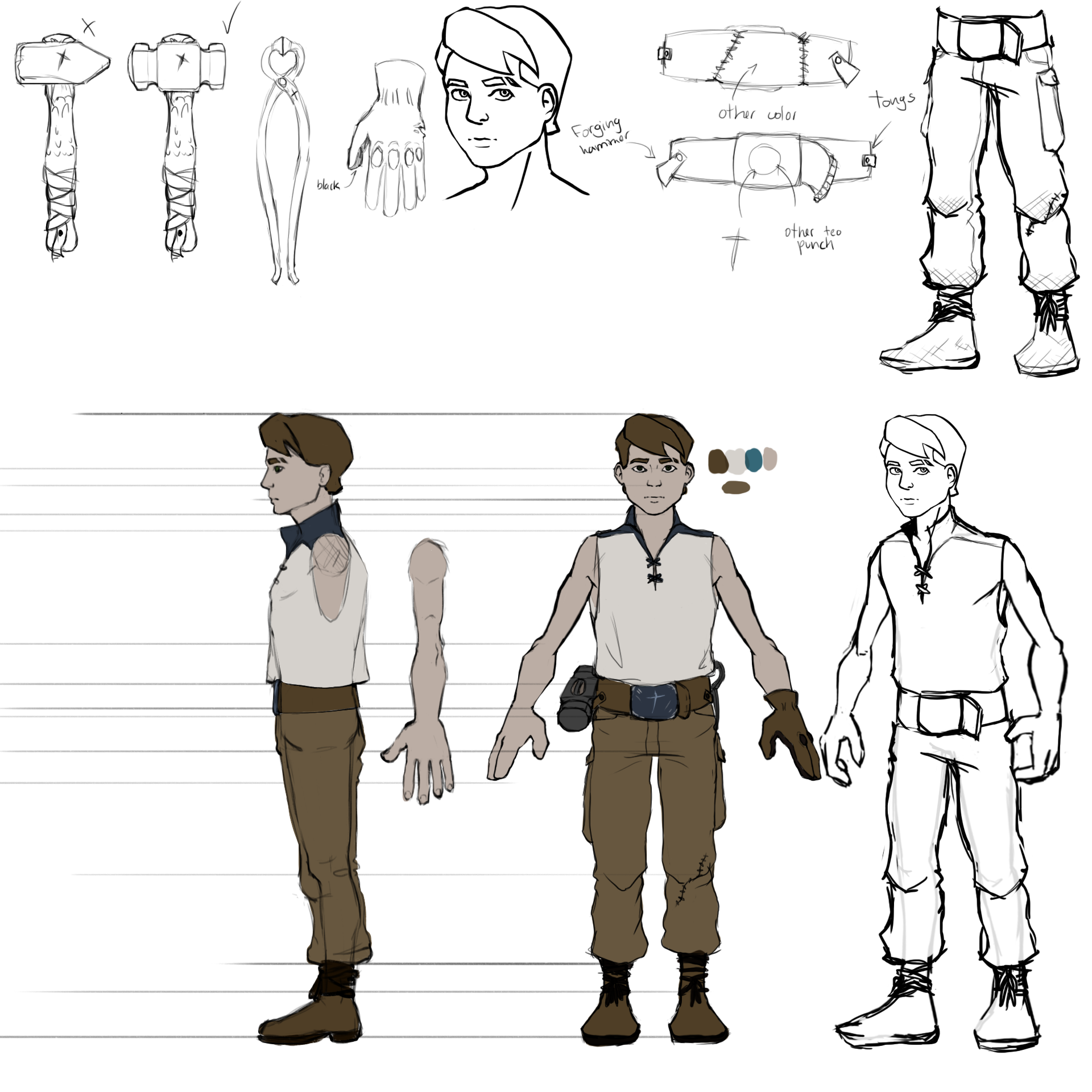 After some time, I had this.
I particularly like the proportions of the arms and hands, and the shape of the bang, which I believe will help him stand out and stay in people's memories.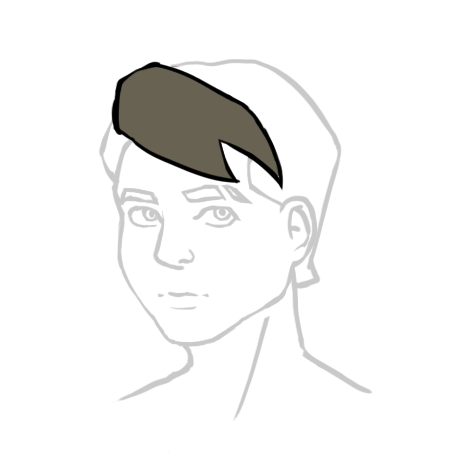 I also spent some time figuring out his tools and accessories.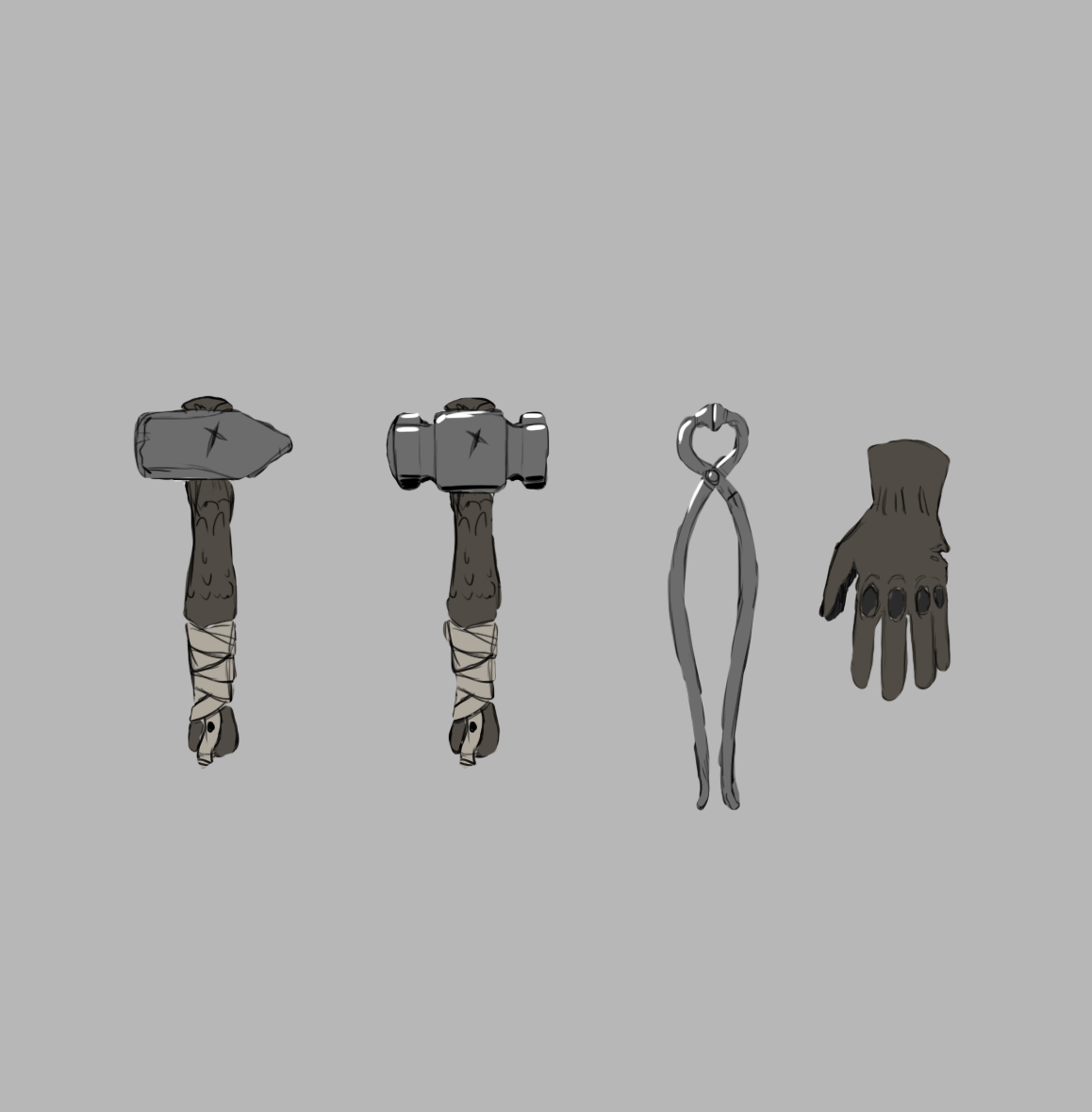 I went with the hammer on the right, I find it beautiful. For some extra secondary movement, I also added some blacksmithing tongs. And to finalize, I also made a glove for Teo's left hand - which is something used a lot in smithing due to the heat coming from the steel and because it is the hand that holds the tongs, in Teo's case.
I also wanted to have a more finished approach to the concept art, while also having it be more practical than just an illustration to be used as reference. And so, I made his portrait for the dialogues.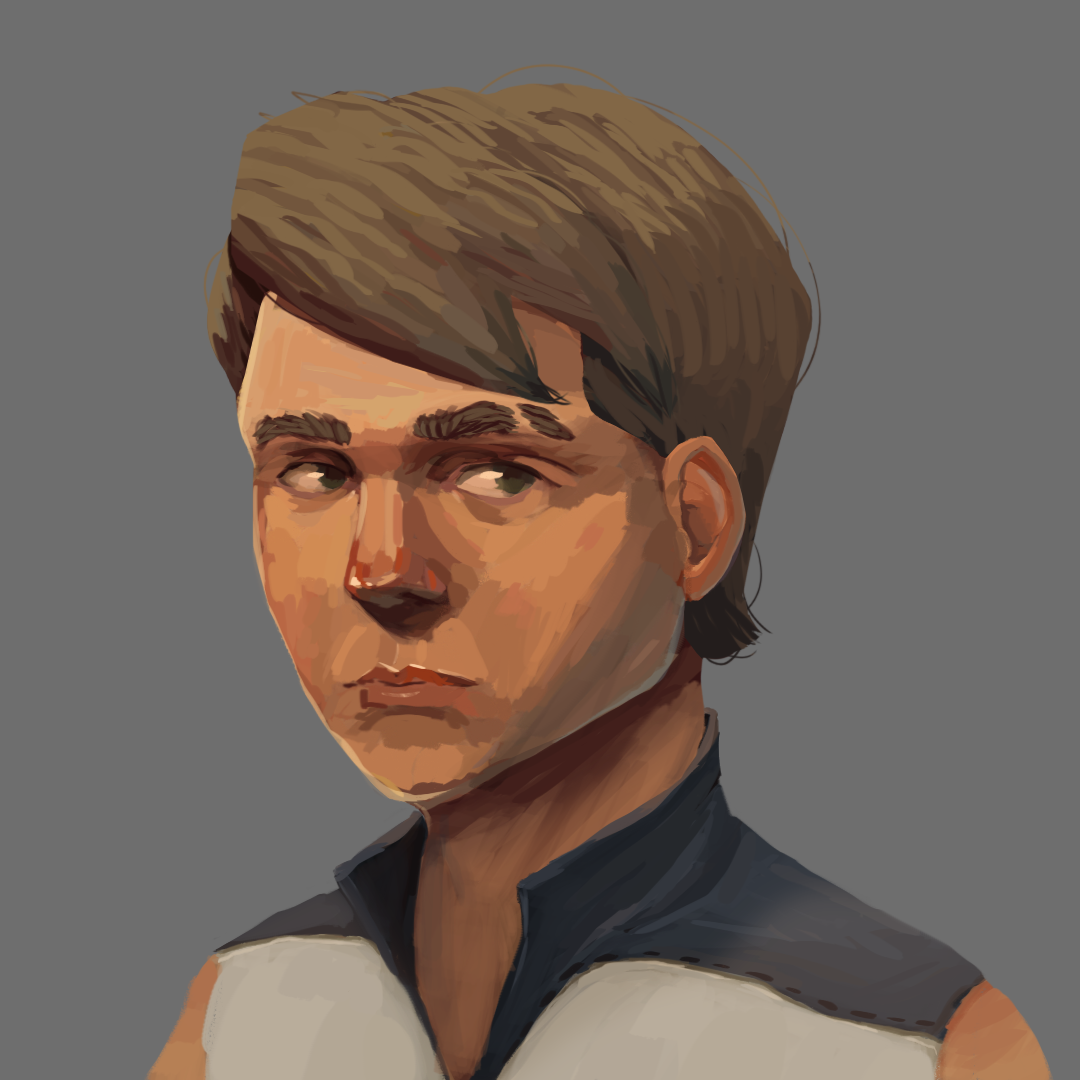 And as a comparison - here's the old concept!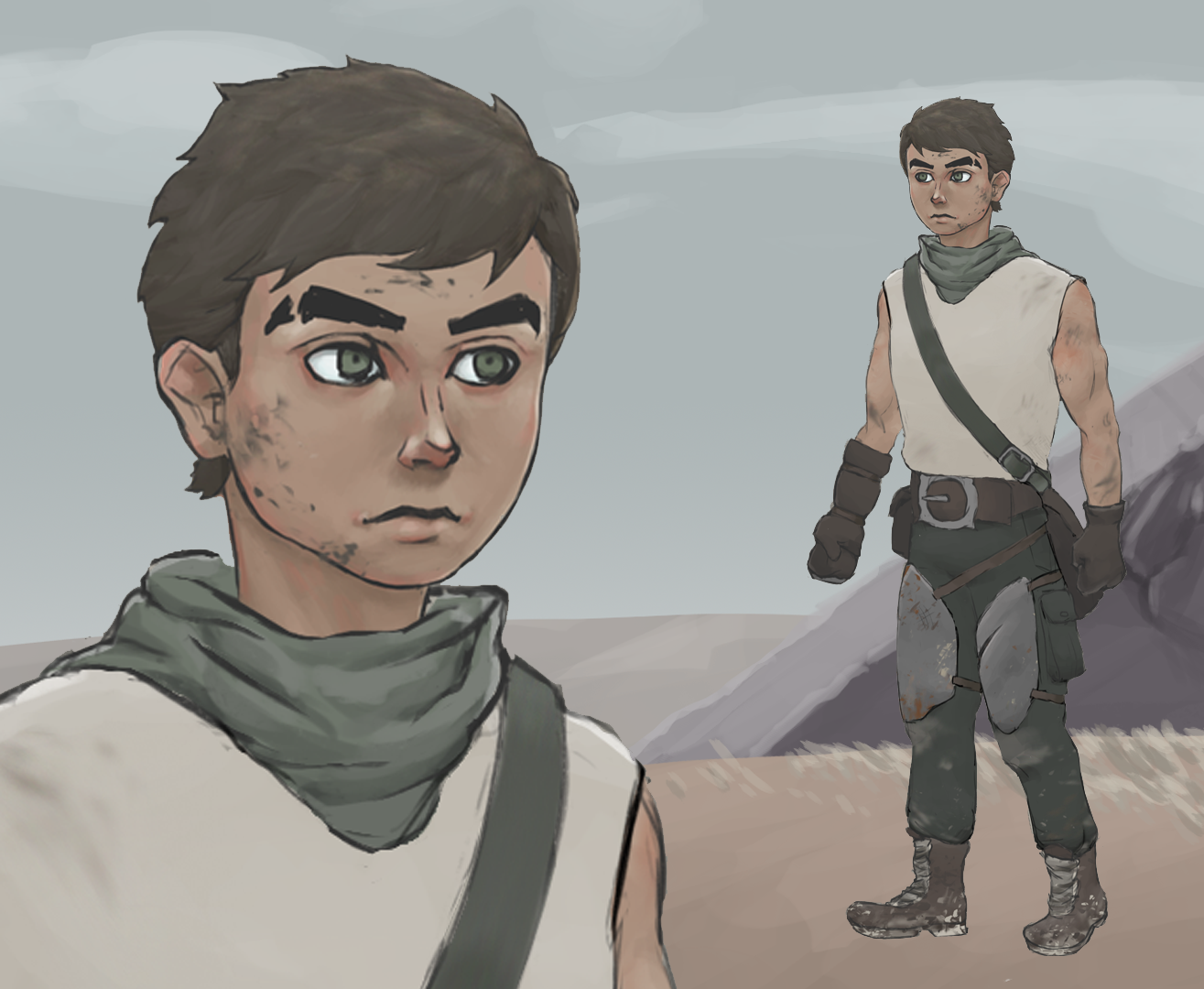 With the 2D part out of the way, I can now start working on the 3D. Stay tuned for that!
Follow me to stay tuned:
Twitter and Insta: @chavaloart / Youtube: Chavalo