Tenebrae DevLog – Entry #09
Revamped movement system
We've been working hard to redefine both controls and movement mechanics for a more comfortable dungeon exploration! Here you can see a sample of the ledge handling system: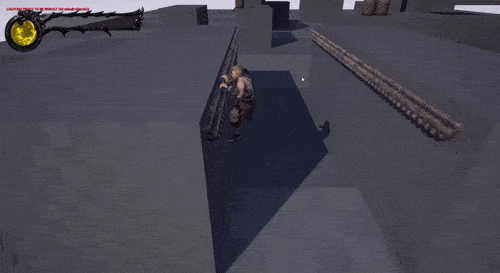 We felt it was worth giving another shot to the way players will control the character while moving, jumping, climbing on ledges/ladders, etc., and we're pretty much happy with the result!
Tenebrae DevLog – Entry #10
Motion-Comic Intro
Here we go! Here's "Greater forces", the motion-comic intro for Tenebrae.

We are very excited because until now we have only shared in-game sequences and work-in-progress stuff; it's the first time we share some details about the story of Tenebrae, a visceral aspect of the game we are really proud of.
We put a lot of effort into it and we sincerely hope you all will enjoy this first glimpse at Tenebrae's background story and setting.
There's even a little cameo for you! The voice of Mist was recorded by Ellen Dubin, voice actress for games like Skyrim, Elder Scrolls Online, Fallout 4, World of Warcraft, Guild Wars 2, Star Wars: Uprising and many more!
Enjoy!
Tenebrae DevLog – Entry #11
New Inventory/Loot system
We implemented basic random loot generation (apparently, not so random!). Still a lot of room for improvement (as usual), but it's doing its dirty job: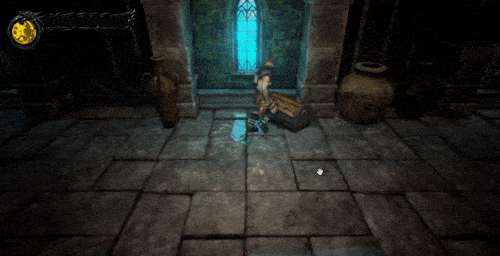 We're still not sure this will be the final loot handling system (we've also implemented a totally different system, more Skyrim-ish, with GUI, icons, etc.), but still haven't decided what's best.
What about you? Are you more a fan of Diablo-like loot-spawning chests or do you prefer handling loot with user interfaces and icons? Please let us know, we need your feedback!
Tenebrae DevLog – Entry #12
GTR Conference 2016 and new Teaser!
We've been working very hard in the last couple of weeks to deliver a new build with some shiny new features before the GTR Conference 2016 in Cologne, Germany, so here's a teaser with some new material!
But...enough words! Just watch the video and give us some feedback!
P.S. Yeah, we know, we know: metal music may not be the best choice for our game's setting/atmosphere, but it's just a teaser and also we love metal music and we wanted to try something different this time, so bear with us and enjoy the great song "Tornado" composed by guitar virtuoso and friend Fabio Montorzi.