Greetings and good tidings! This week-
• New props: candlesticks & candles have appeared to light up the world a bit more.
• Light adjustments: there's now flickering intensity and culling based on distance from player cameras.
---
• Started renewable resource system: tested on mushrooms only in the Homestead
-mushrooms will be saved whether they've been harvested or not and will regrow after being picked in a certain specified amount of days.
• Horseback backhand attack animations: an attack and idle. When facing to the left of the horse, your stance will change to the backhand stance. This gives you a visual queue of which sided attack you'll perform (backhand/forehand).
• Realtime updating of reflection probes, testing out 10 second increments. With this, it is a lot darker at night now. Pretty dark eh?
• Improvements to fireplace and campfire: improved particle and added fire crackle audio loops.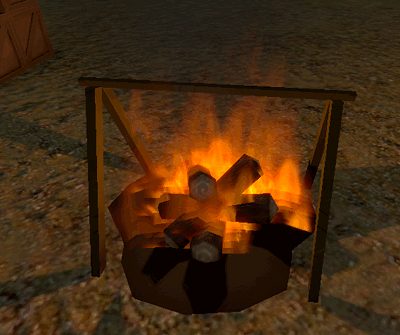 • Started female character overhaul, giving females hands with fingers too.
• Added a 'timescale' console command to test the game in super speed or slo-mo.
• Heavy breathing vocalizations will now only occur if stamina is less than or equal to zero.
• UI tweaks: tidied up console a bit, adding bullets before each log entry.
• Continued working on Terradim's next creature… Stay tuned.
• Optimization: damage popups now use a pooling system, recycling same instances.
• Bug Fixes:
-Console will now pause the game when opened.
-Shoes will now apply their footstep set on inventory load correctly. Previously, loading inventories with equipped shoes would still use default footstep set (barefoot) and would apply only after removing and re-equipping shoes.
-Fixed glowing decals, no longer using sprite renderers as they cannot use reflection probes.
And last but not least, the results of some stress-testing: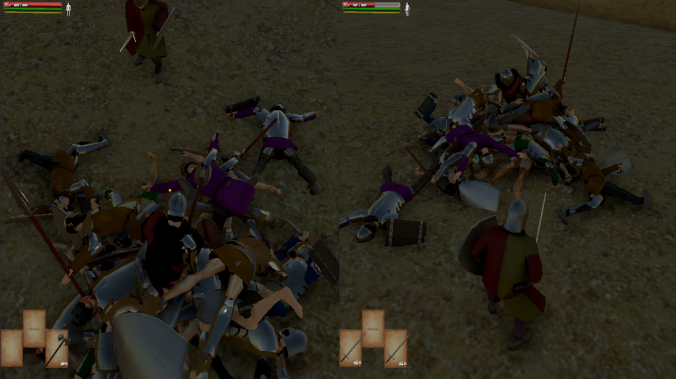 Oops…
That is all, until next week.